This World's Best Gourmet Sliders recipe is beyond description.
Well, maybe not beyond description…but trust us…they are EXTREMELY delicious!
I mean seriously, don't you want to eat one (or more) of these? YES!
And now watch us show you how easy it is to make these incredible beef sliders!
And they're fun to make, too!

Get ready. Hold onto your buckles. This burger is so exploding with flavor, it almost feels illegal. But go for it..all of it…you'll be glad you did. Sirloin. Deeply flavforful caramelized onions. Rosemary aioli. Melted Gouda.
Yes.
Did we mention how delicious the Rosemary Aioli is?
It's the perfect flavor for these incredible World's Best Gourmet Sliders!
Every taste sensation adds to a slider that beats every slider on the block. Nothing can compare to these amazing Gourmet Sliders!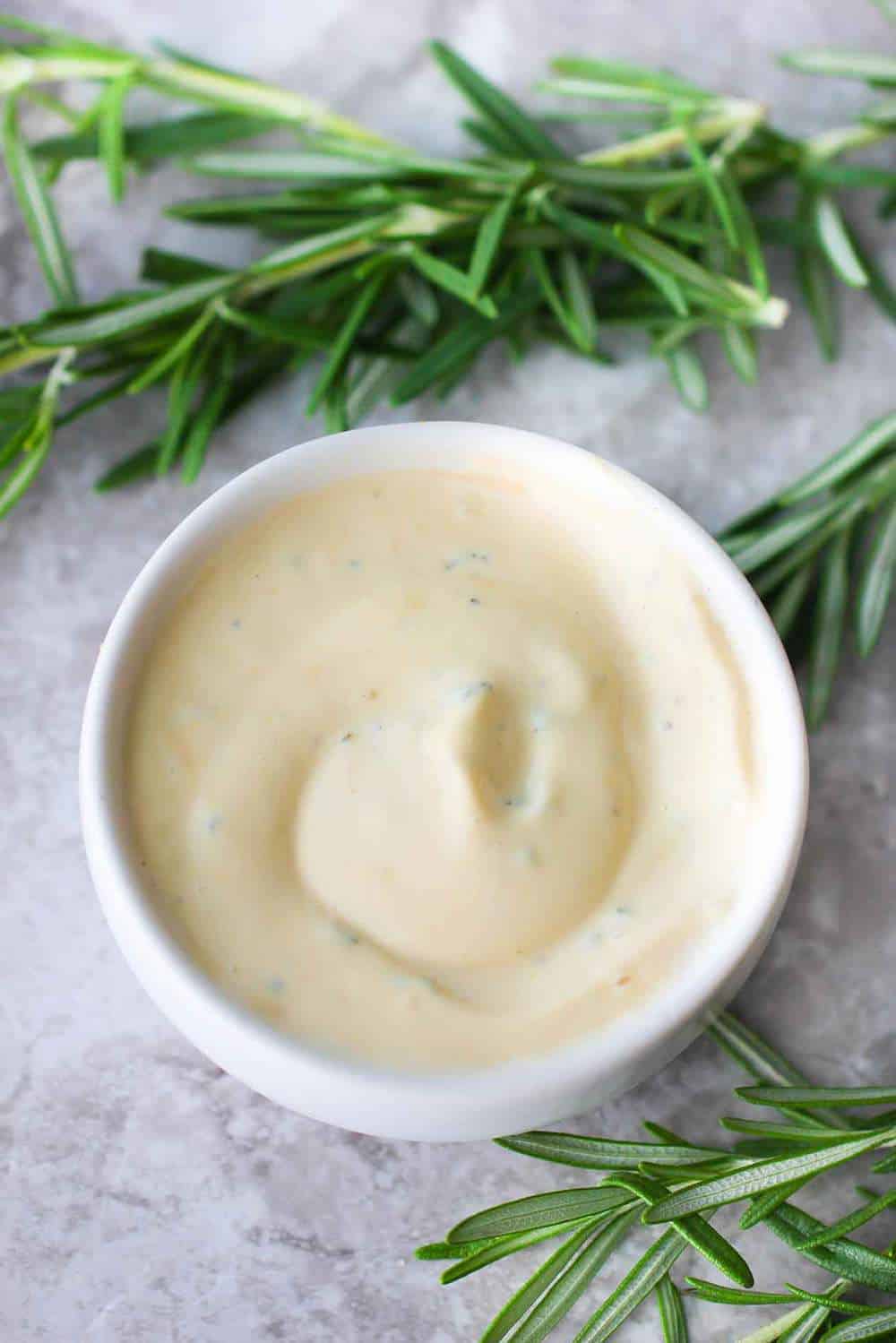 We love making these gourmet sliders on a cast iron griddle. But, of course, they are spectacular when grilled outside.
And if you can't get to your outside grill, you can still grill them inside with one of our favorite kitchen tools. Our Smokeless Indoor Grill!
And if you love this burger, you'll probably also love our
Black and Bleu Burger or our Mushroom Swiss Burger. They are amazing as well! And don't forget about our Ham and Cheese Sliders! Serve them with Best-Ever Hot Wings, and you've got a party on your hands!
But for now…Run, don't walk! Go make these amazing World's Best Gourmet Sliders!
The Perfect Burger
This Gourmet Sliders recipe is amazing with caramelized onions, fresh sirloin beef, rosemary aioli and melted Gouda cheese! Incredible!
Print
Pin
Rate
Servings: 4 people
Calories: 568kcal
Equipment
Gas or charcoal grill, indoor grill, or cast-iron skillet (for the stove)
Ingredients
2 tbsp olive oil
4 yellow onions sliced
1 tbsp balsamic vinegar
¼ cup dry white wine
2 tbsp canola oil
1½ lbs ground sirloin 85%..formed into 2-inch patties (I use a 2-inch cookie cutter!) (You should get between 6 to 8 slider patties)
Kosher salt and fresh ground black pepper
8 slices Gouda cheese I use a 3-inch cookie cutter to get the perfect size
¼ cup rosemary aioli
Instructions
MAKE THE CARAMELIZED ONIONS
In a large skillet, heat the olive oil over medium heat.

Add the onions and reduce the heat to medium-low.

Add the balsamic vinegar.

Cook for about an hour stirring frequently.

Increase the heat to medium-high, and add the wine and stir with a wooden spoon.

Cook for about another 10 minutes, until the onions are dark, remove from heat.
PREP THE BURGERS
Salt and pepper each side of the patties.

Press an indention with your fingers/thumbs in the center of the patty.
COOK THE BURGERS
Place your cast-iron skillet over medium-high heat on your stove, or crank up your grill to medium-high heat.

If using your cast-iron skillet, add 1 tablespoon of canola oil.

Once fully heated, add the patties. Cook on one side for about 4 minutes. Then flip.

Cook on the other side for about 4 minutes.

In the last minute, add the cheese.

Place a large pot over the burgers to melt the cheese evenly.

Meanwhile, slice the buns, butter them, and place under the broiler for about 3 minutes (keep an eye on them! Time varies depending on oven).

Remove burgers from heat source.

Place the burger on the bottom bun.

Generously add caramelized onions on top of the burger.

Place toasted bun on top.
Nutrition
Calories: 568kcal | Carbohydrates: 13g | Protein: 48g | Fat: 24g | Saturated Fat: 8g | Cholesterol: 184mg | Sodium: 610mg | Potassium: 746mg | Fiber: 2g | Sugar: 7g | Vitamin A: 338IU | Vitamin C: 8mg | Calcium: 471mg | Iron: 4mg