Southern Shrimp and Cheesy Grits.
Okay, you had us at Grits. But Cheesy Grits? Um…Shrimp and Cheesy Grits? Oh, good heavens. This Southern Shrimp and Cheesy Grits recipe is so astoundingly good, you have to try it to believe it. Um, it bears repeating: Mercy, this is an amazing dish: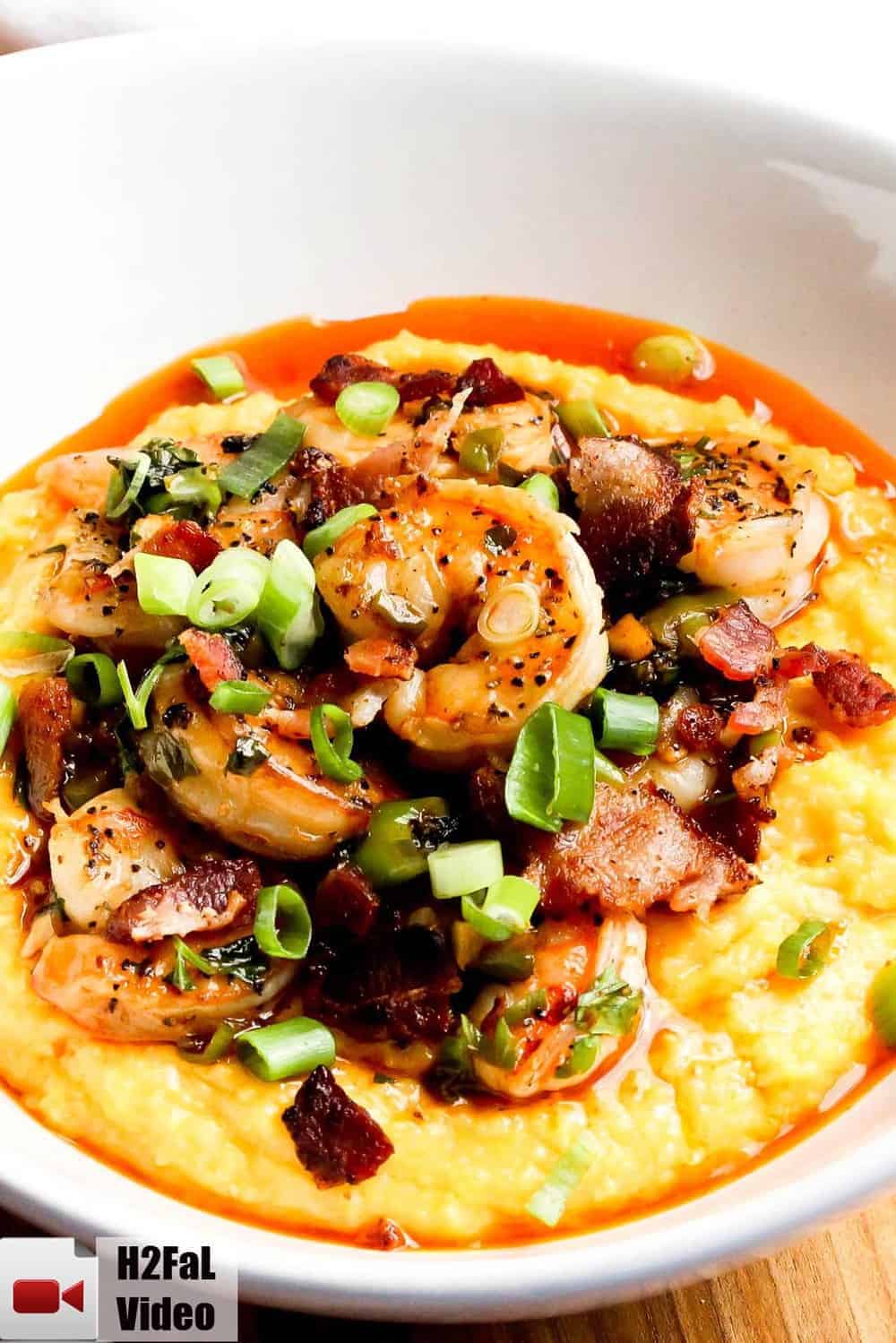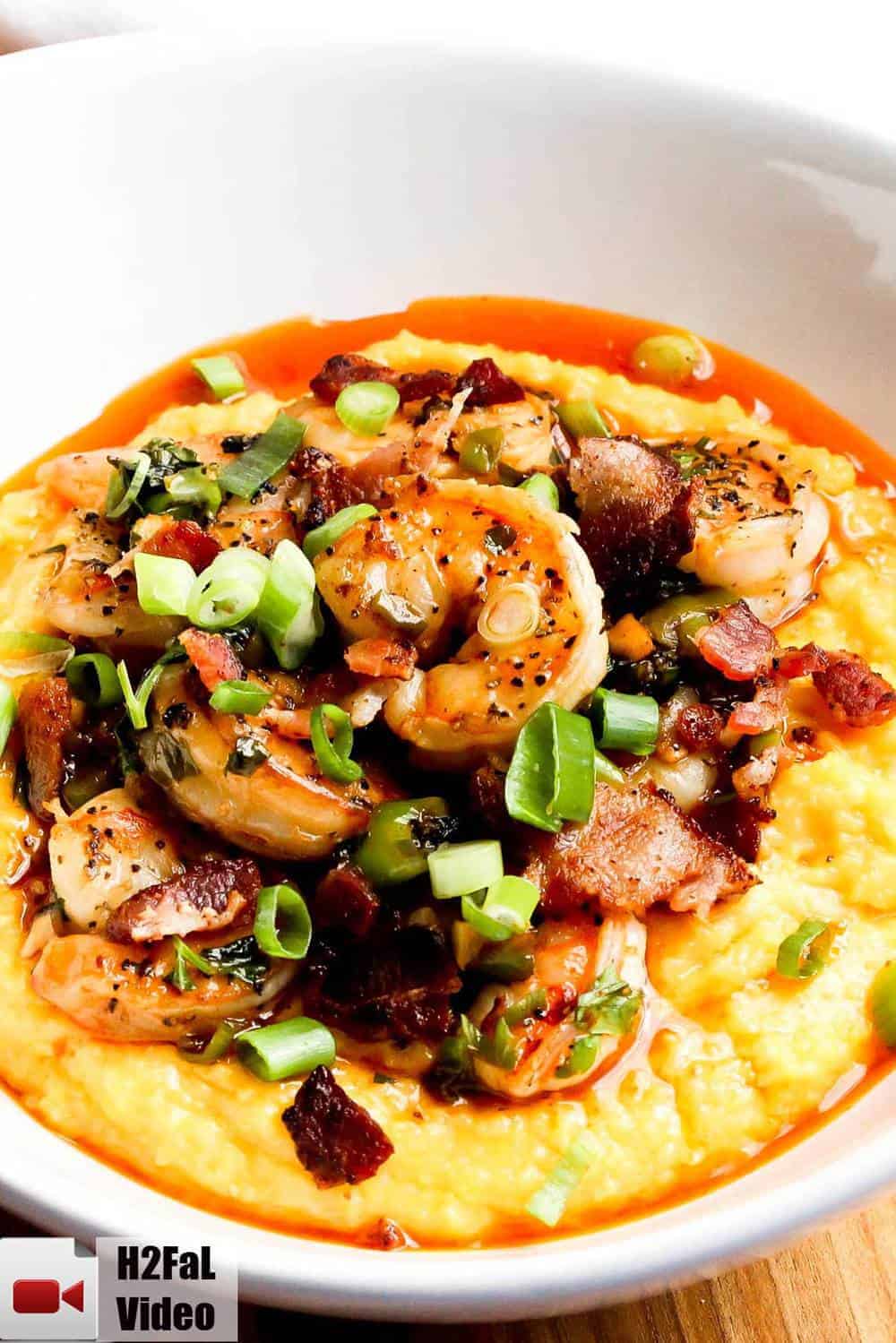 Watch us make this incredibly delicious Southern Shrimp and Cheesy Grits recipe! Get ready to have some fun and get hungry!
Shrimp & Grits is classic Southern U.S. cuisine. These grits are loaded with flavor…they are creamy, cheesy and buttery…and sinfully delicious.
We LOVE grits!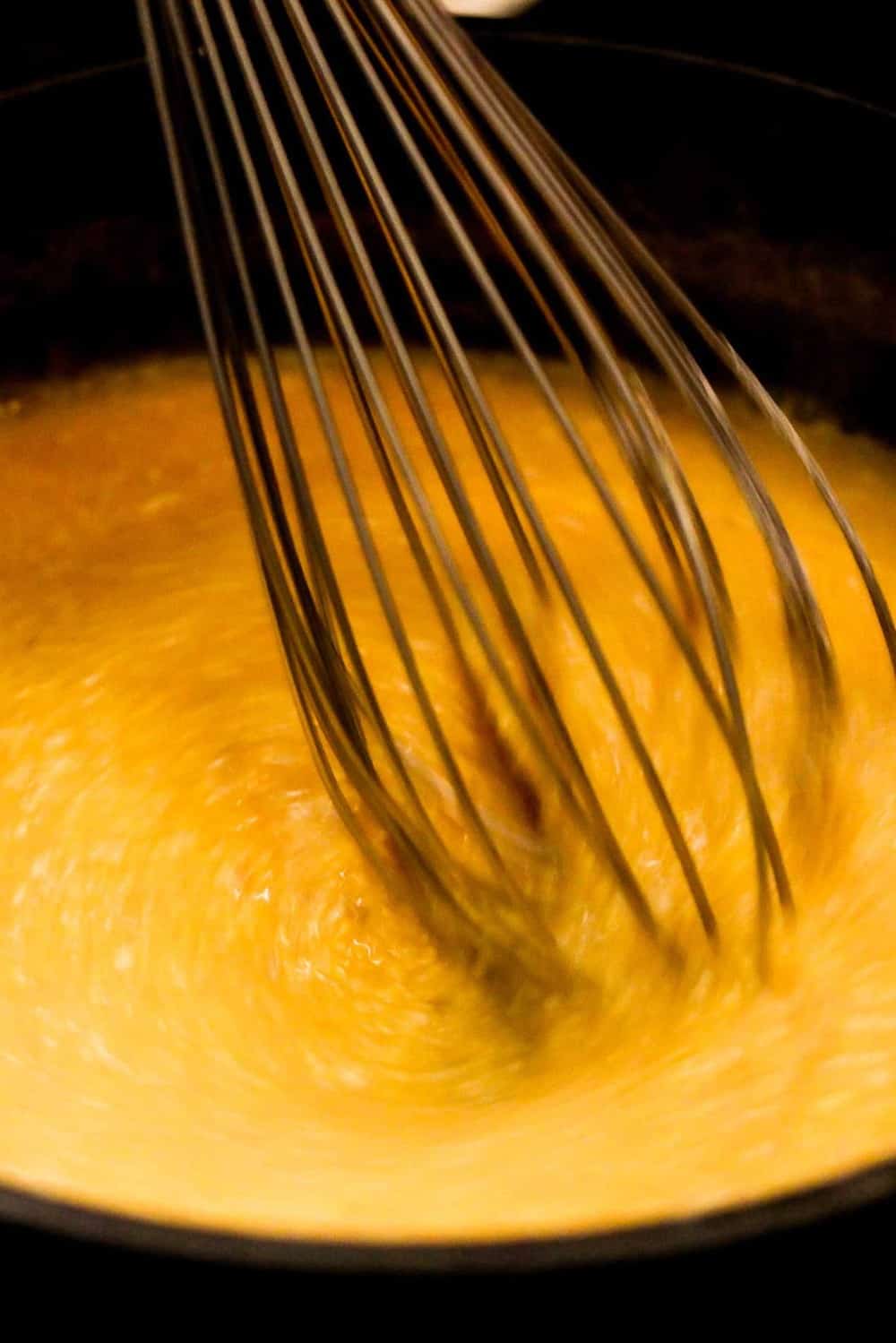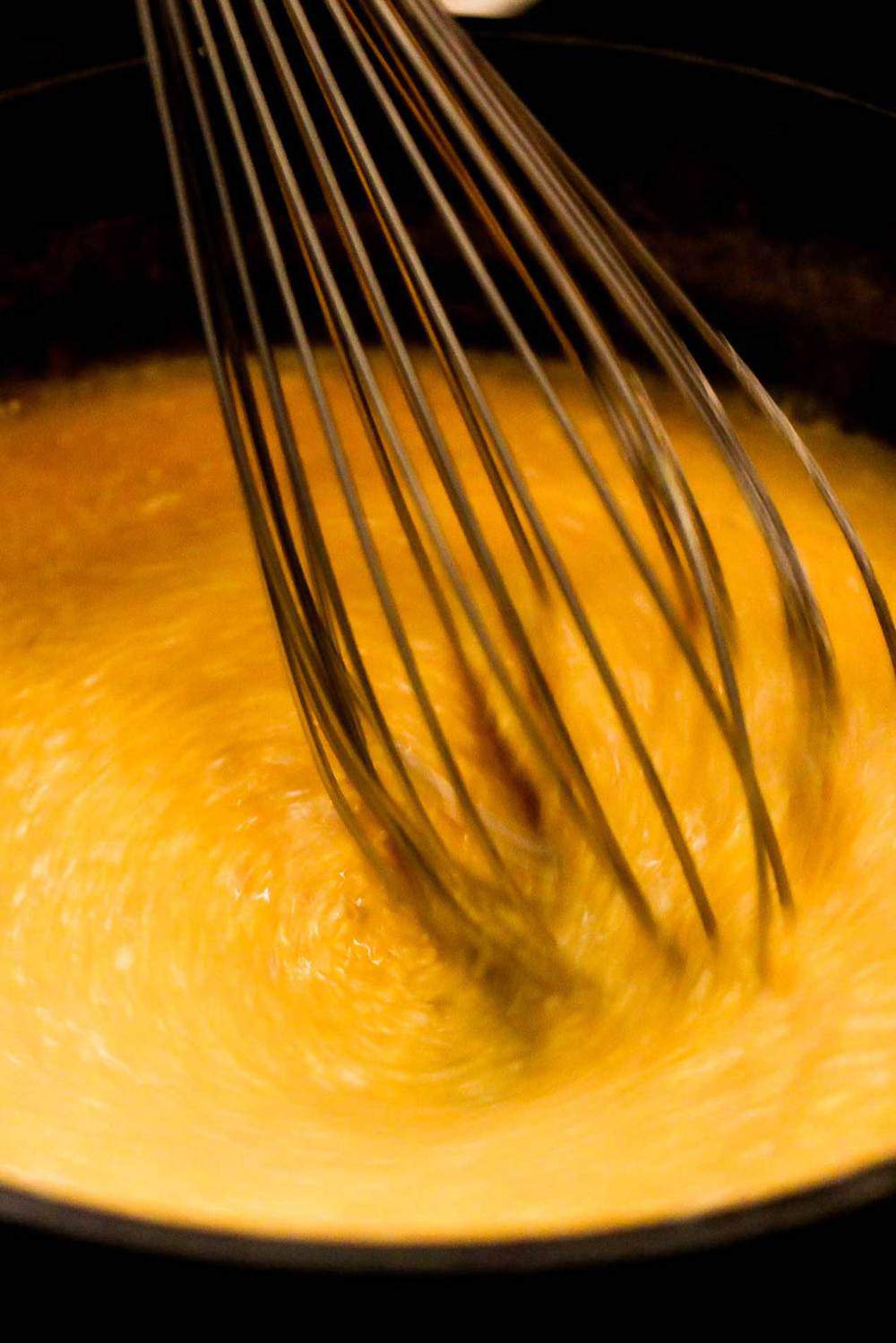 Oh, and did we mention cheese?
Yes, cheddar cheese, please.
Mmmmmm…cheese.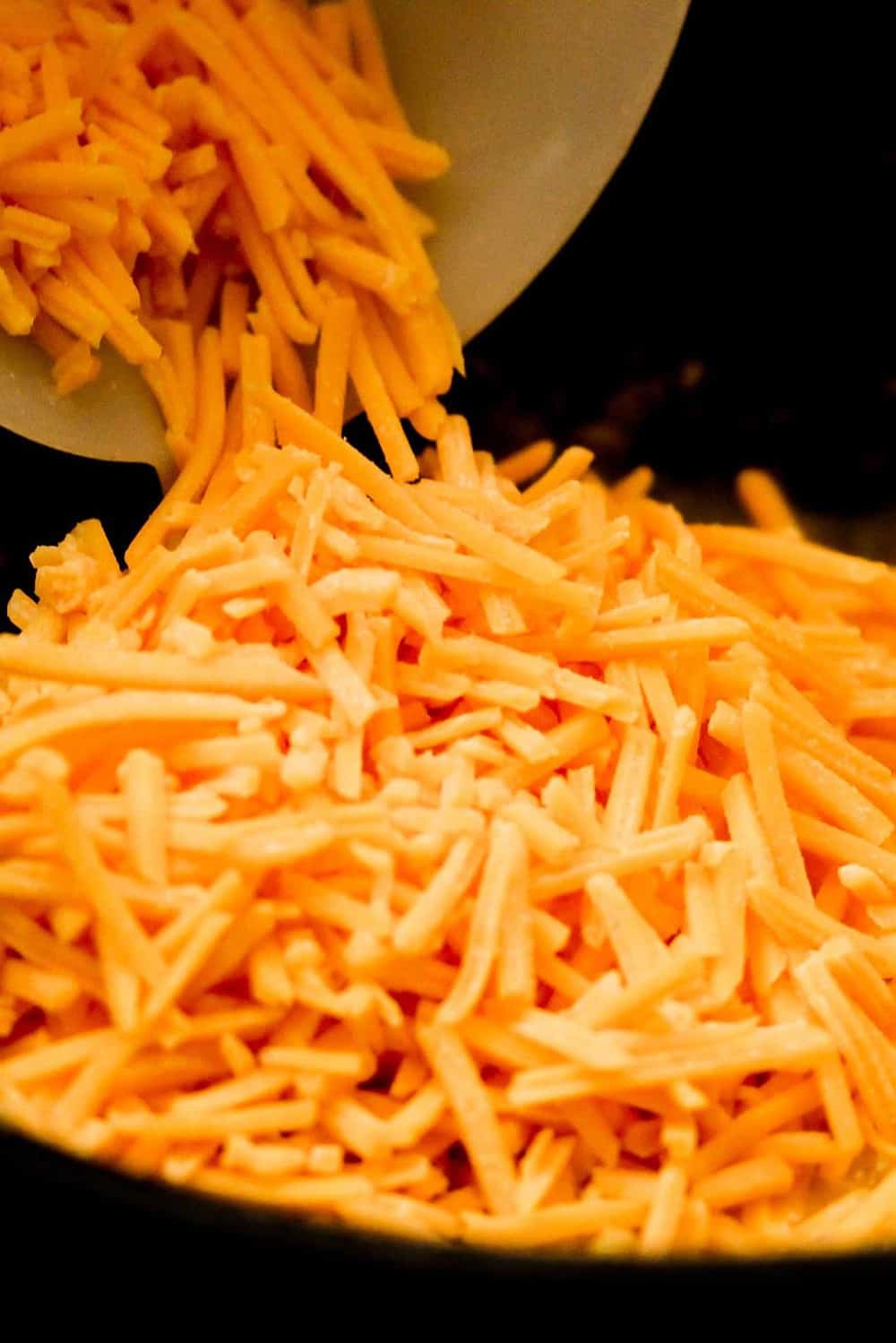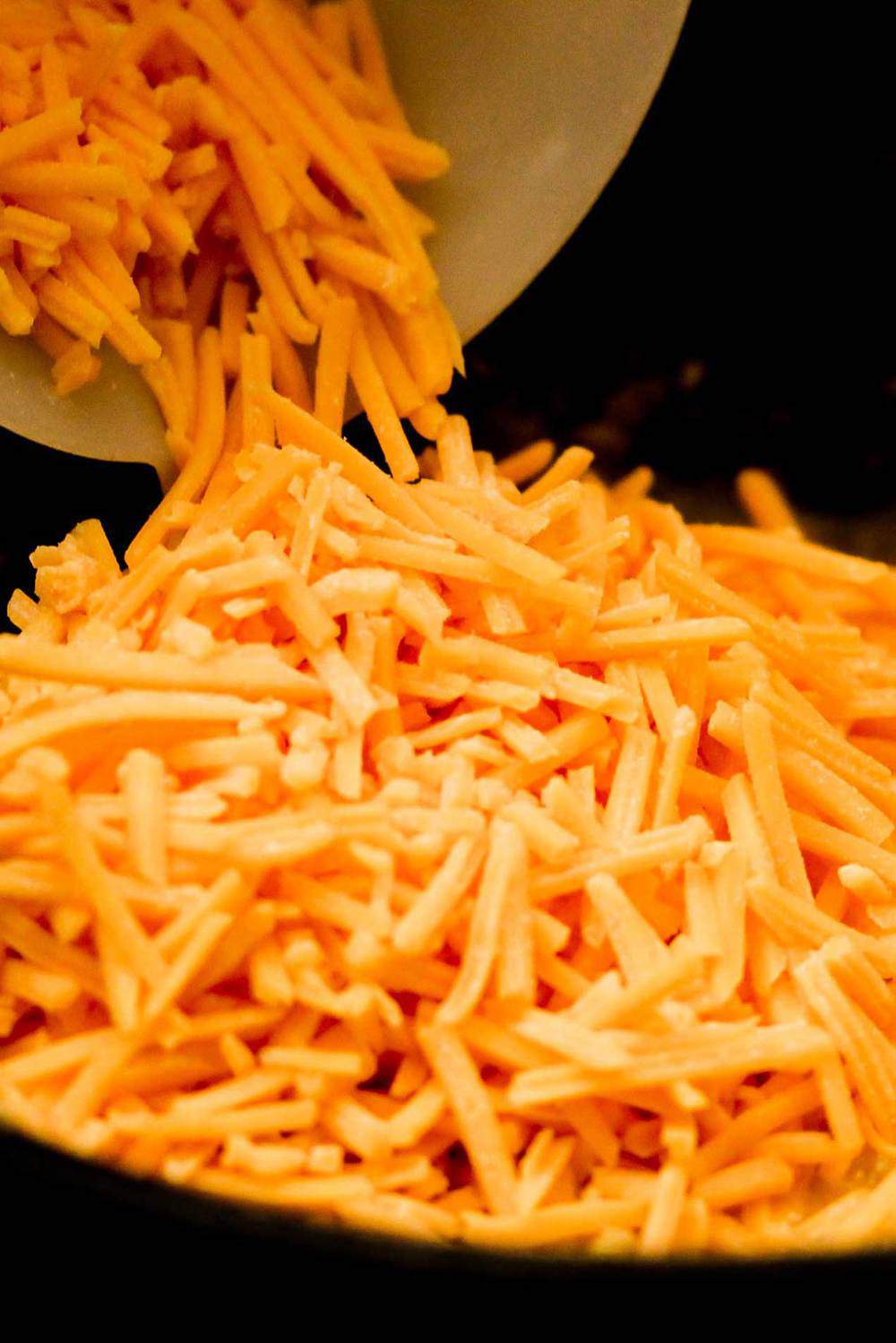 And of course, we couldn't just stop there! You know what this dish needs? BACON!!
Bacon, bacon, bacon!!
We are getting so close to shrimp and grits perfection!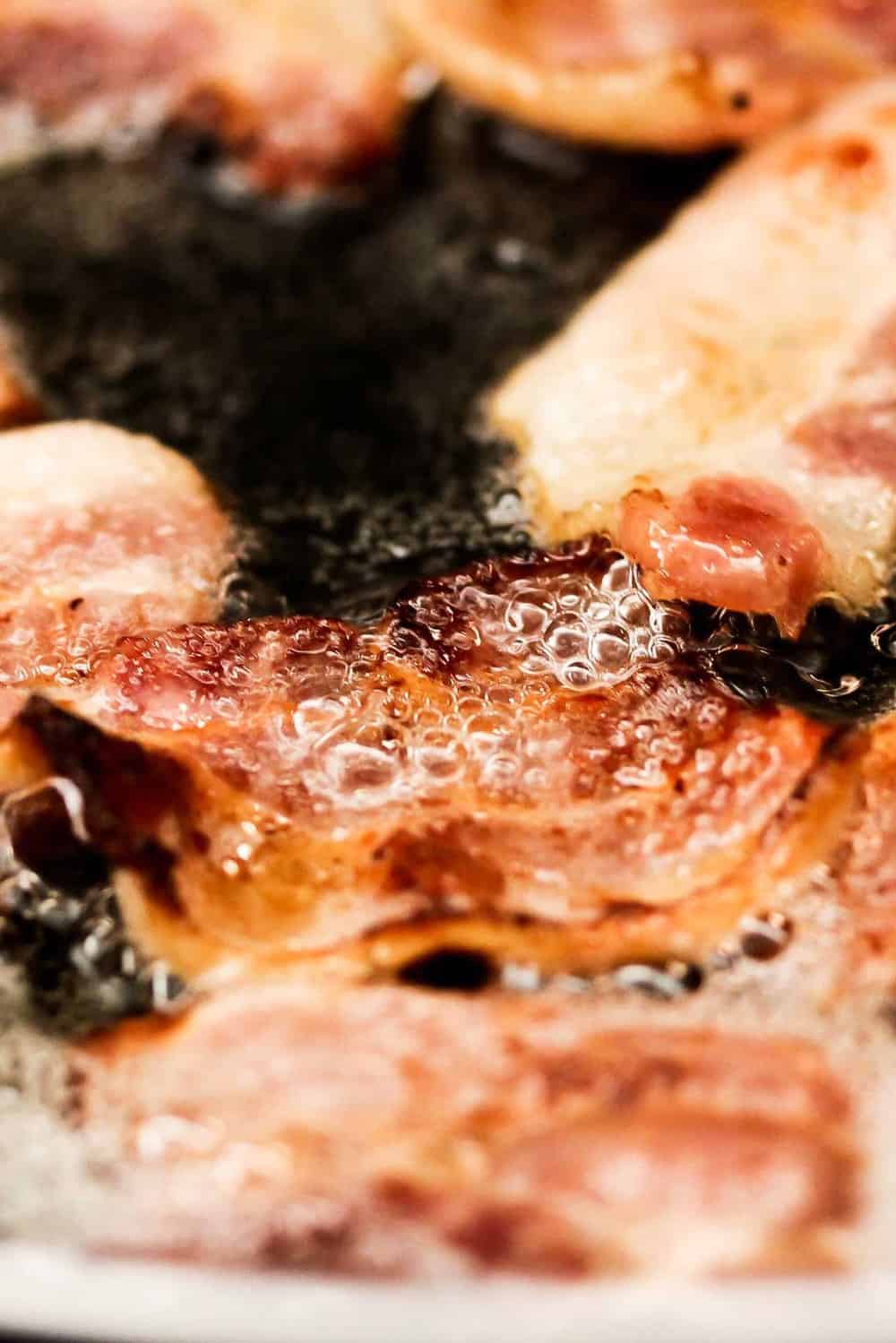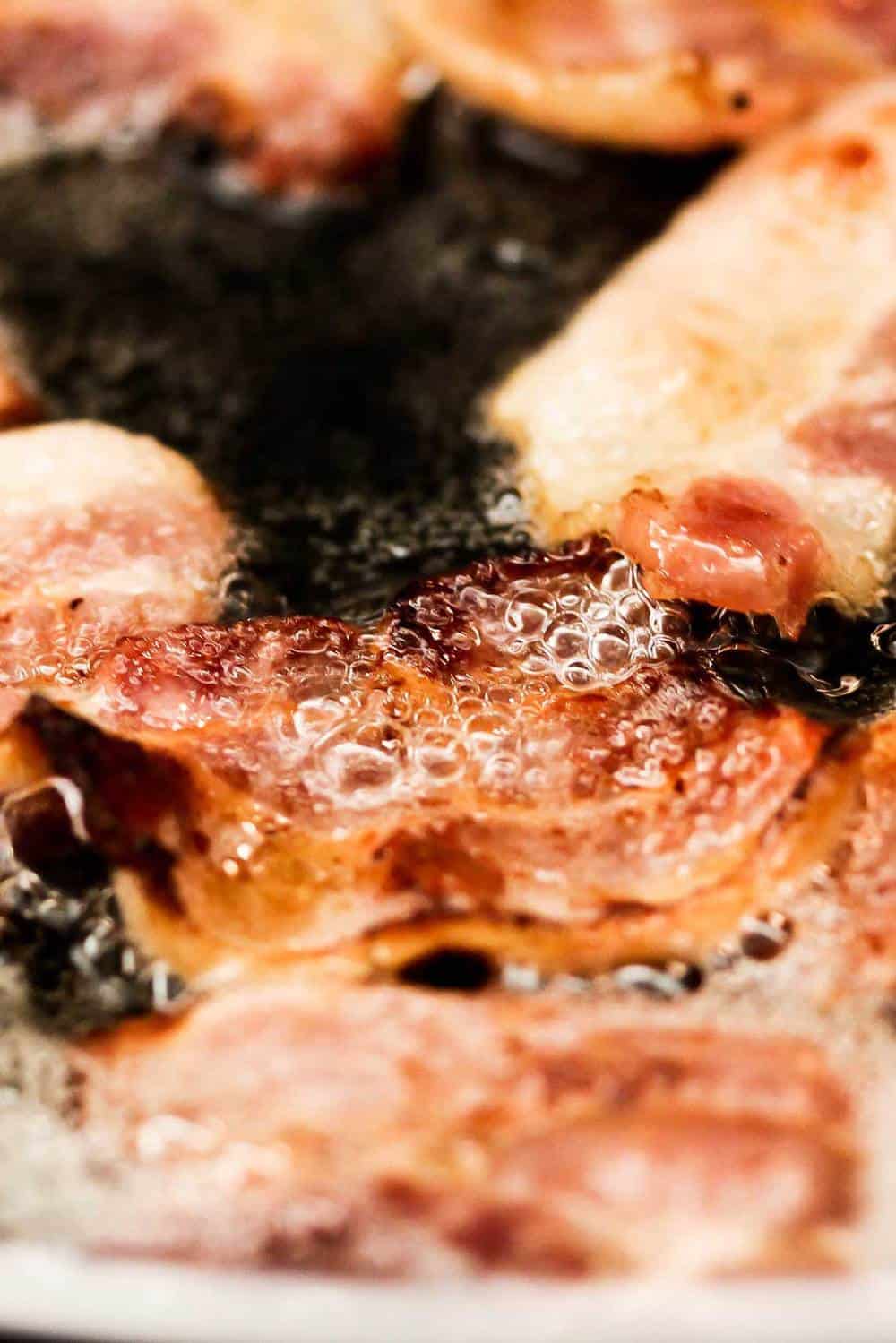 And then the Gulf shrimp is sautéed and is loaded with incredible flavor.
The smell alone is worth writing home about!
Look at that shrimp!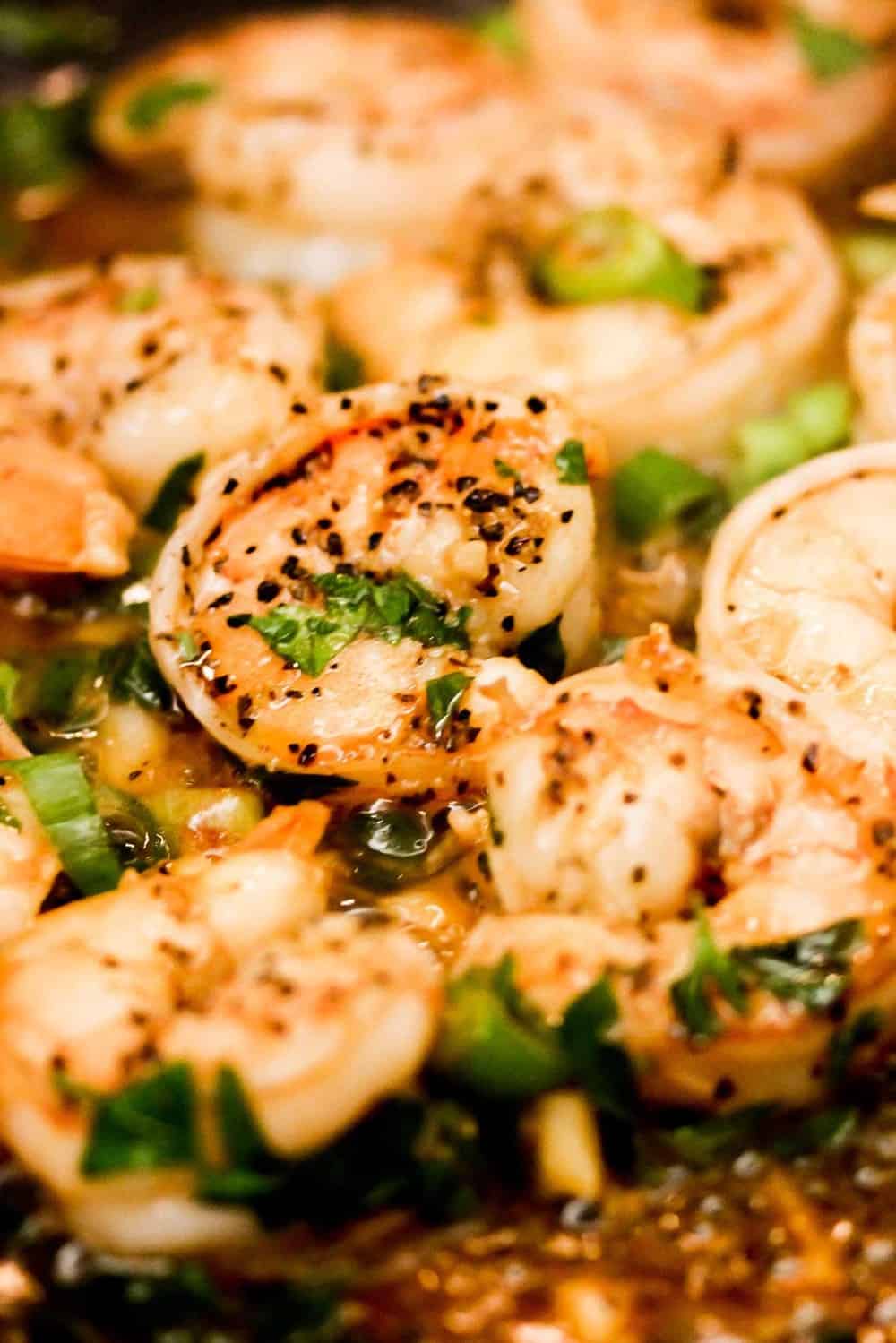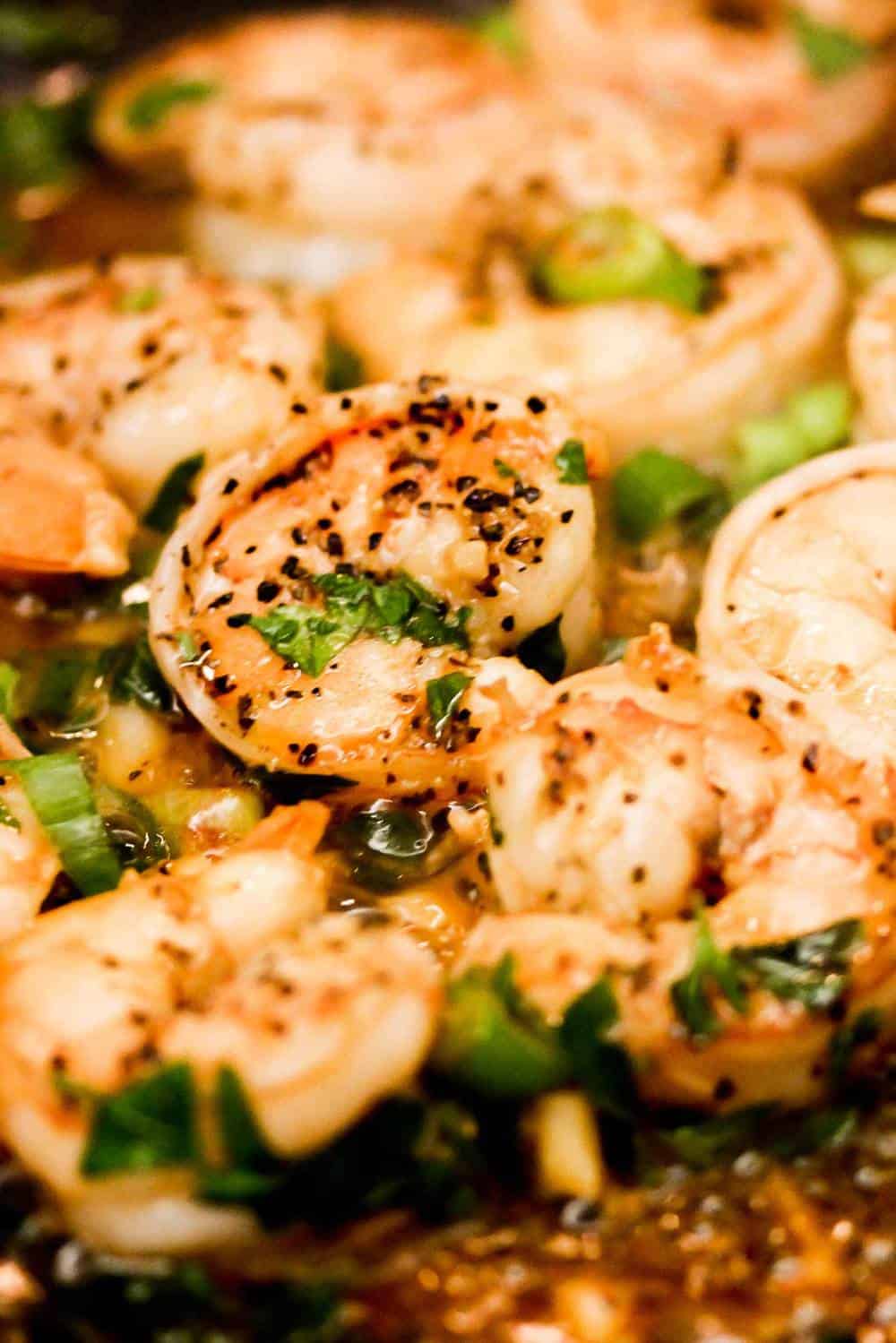 Topped off with sauteed gulf shrimp in garlic, scallions, parsley lemon juice, smoked paprika and a dash of hot sauce.
Well, this is Southern decadence at its very best. This dish is not low on calories, so you won't want to make this every day…but on a special occasion, it is one of the tastiest dishes you'll ever experience.
Other Southern favorite dishes are:
But in the meantime…let's get it on with Southern Shrimp and Cheesy Grits!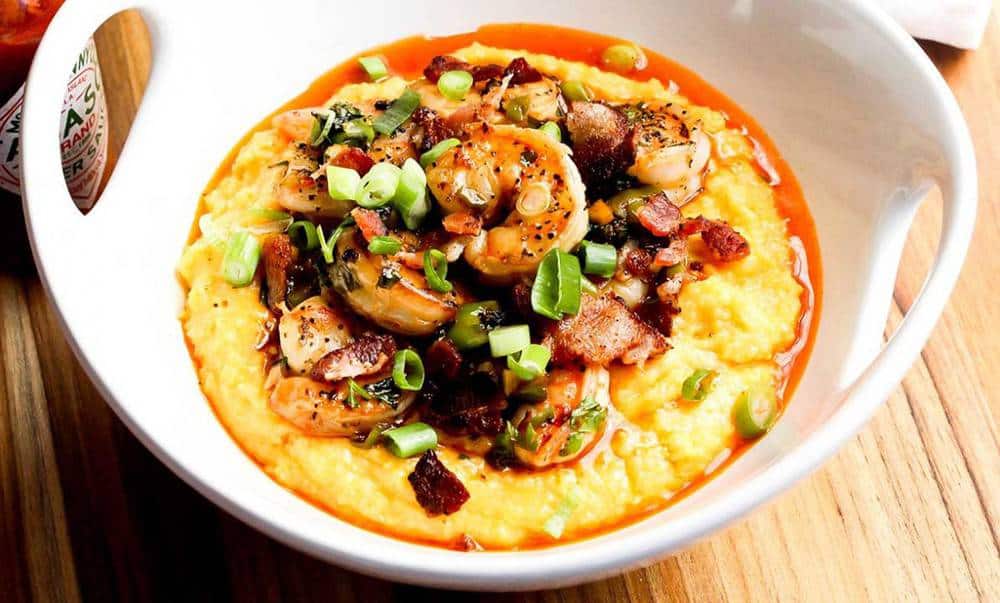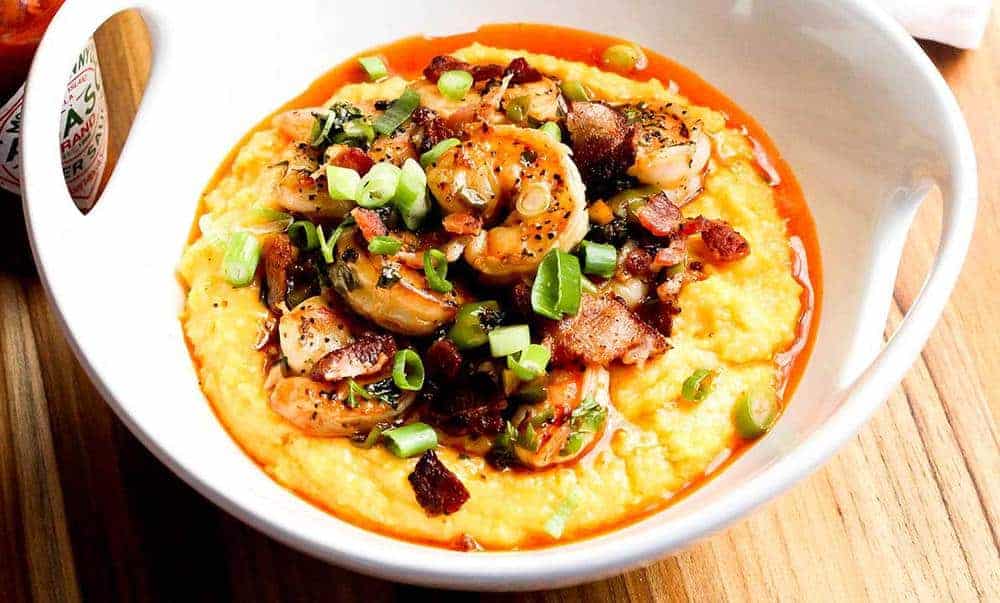 And now the time has come to go and make this amazing recipe!
You will NOT be disappointed, that we can guarantee!
Southern Shrimp and Cheesy Grits
Shrimp & Cheesy Grits is decadent...pure Southern decadence. But every now and then, it's sinfully good to be a little decadent. This dish is a flavor explosion you just have to taste to believe. Incredible!
Print
Pin
Rate
Servings: 4 people
Calories: 465kcal
Ingredients
3 cups chicken stock
Pinch of Kosher salt
1 cup corn grits quick or regular...not instant
3 tbsp heavy cream
3 tbsp unsalted butter
2 cups sharp cheddar cheese shredded
8 slices slab bacon cut into 1 to 2-inch pieces
1 lb shelled and deveined large shrimp
Black pepper
2 - 3 garlic cloves minced (should be a heaping teaspoon)
3 tbsp flat-leaf parsley chopped
4 scallions white and green parts, chopped (3 for cooking, 1 for garnish)
1 tsp smoked paprika
1 tbsp Worcestershire sauce
2 or 3 good shakes of hot sauce ie, Tabasco
4 tsp fresh lemon juice usually the juice of 1 whole lemon
Instructions
In a medium saucepan, bring the stock to a boil.

Whisk in the grits and cook over moderately high heat, stirring vigorously at first to eliminate lumps (Continue to stir periodically until thickened and the grains are tender- about 4 - 5 minutes total. If using regular grits, they will take up to 45 minutes)

Add the cream, butter and cheese and gently stir. Cover and remove from heat.

Meanwhile, in a large skillet, cook the bacon over medium-high heat until crispy.

Transfer cooked bacon to paper towel-lined plate.

Pour out all but about 4 tablespoons of bacon fat in the skillet and re-heat.

Sprinkle black pepper all over the shrimp and then add to the hot skillet and cook until curled and pink, about 3 minutes.

Stir in the garlic, parsley, scallions, paprika, Worcestershire, Tabasco and lemon juice.

Meanwhile, crumble the bacon into slightly smaller pieces, set aside.

Spoon the warm, cheesy grits into 4 shallow serving bowls and top each with a quarter of the shrimp mixture.

Garnish with bacon and reserved scallions. Serve at once!
Nutrition
Calories: 465kcal