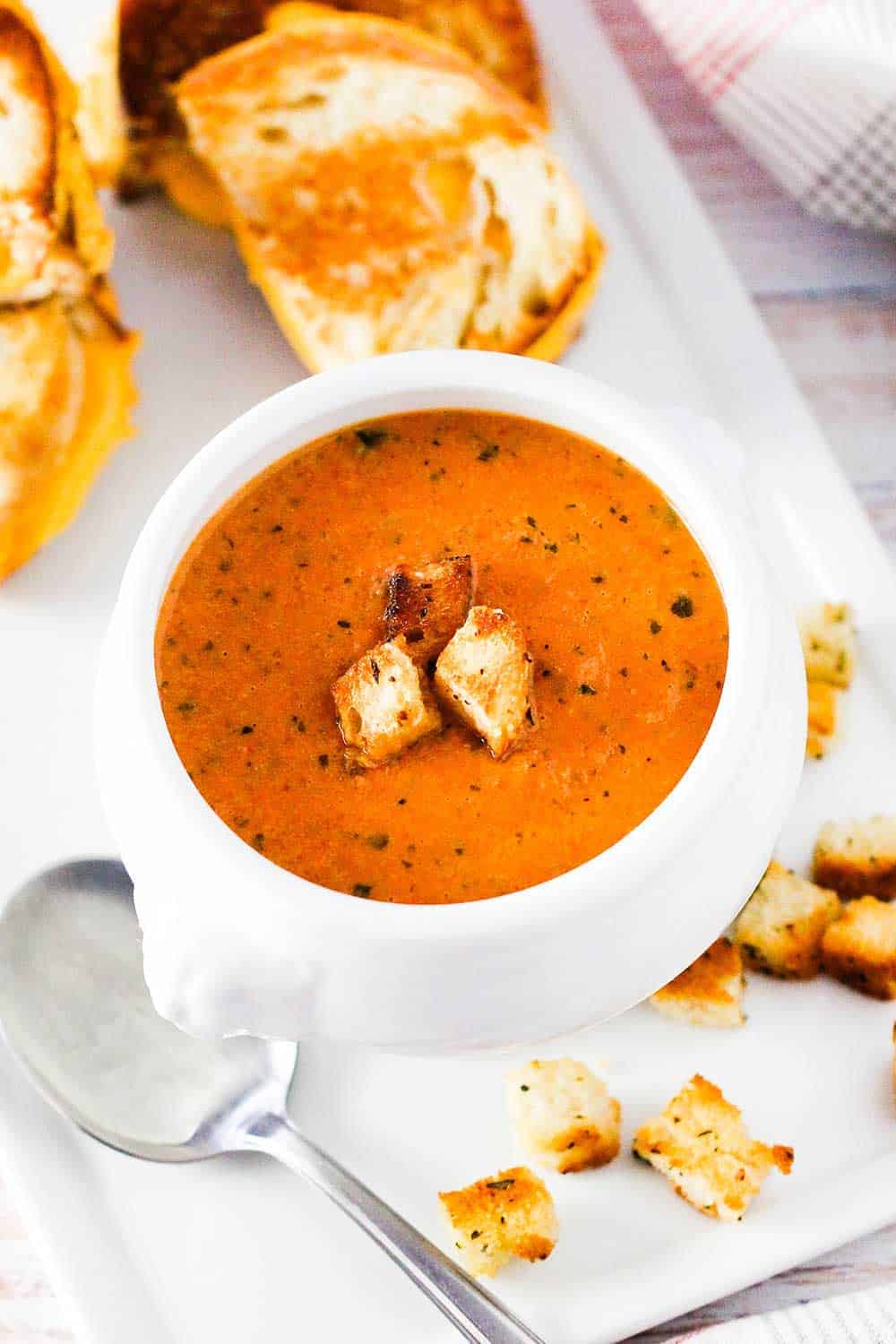 Comfort doesn't get much better than this…Roasted tomato and basil soup is a favorite of the Loon and me.  Be sure to whip up your favorite grilled cheese sandwich for the most delicious dipping dish you'll ever taste!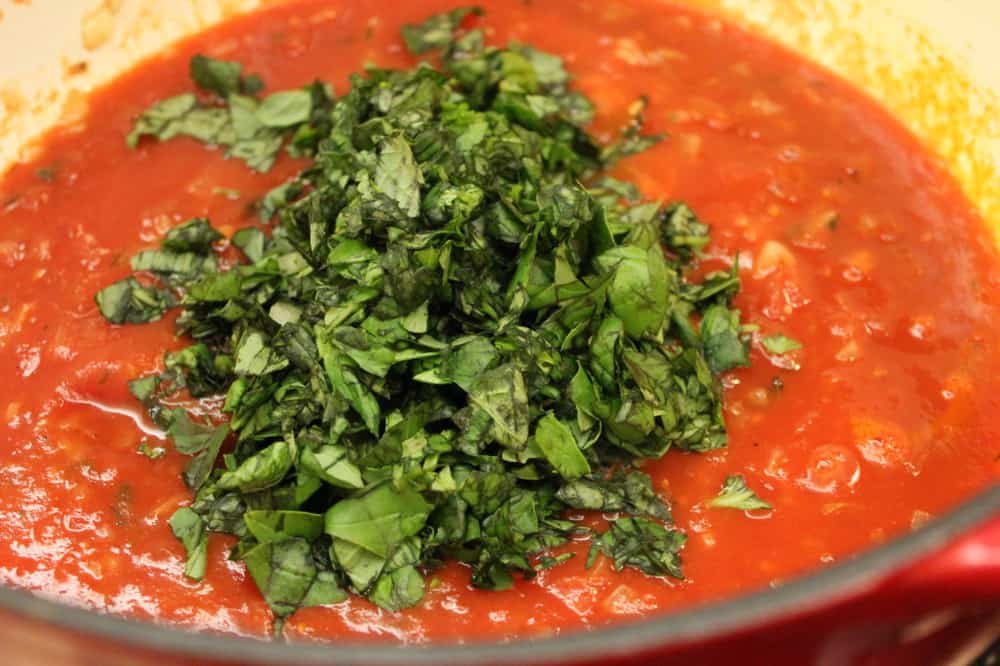 Roasted Tomato and Basil Soup
This roasted tomato and basil soup is the ultimate in comfort. Roasting the tomatoes gives the soup a deep, rich flavor.
Print
Ingredients
9 Roma tomatoes sliced lengthwise
3 tbsp extra virgin olive oil
2 tbsp unsalted butter
1 yellow onion diced
4 garlic cloves minced
1 tbsp fresh thyme minced
1 28 oz can San Marzano tomatoes pulsed several times in food processor
2 cups fresh basil leaves chopped
2 tbsp dried basil
1 tbsp sugar
2 cups chicken stock
1 tsp Kosher salt
1/2 tsp ground black pepper
2/3 cup heavy cream
Instructions
Preheat oven to 375 F

Spread tomato halves on a baking sheet.

Drizzle with olive oil, and then sprinkle with salt and black pepper.

Roast tomatoes for 1 hour.

Meanwhile, melt the butter in a large pot (or Dutch oven) over medium-high heat.

Add onion, and saute for about 5 minutes.

Stir in the garlic and thyme and saute for another 5 minutes.

Quickly pulse the canned San Marzano tomatoes in your food processor.

Add pulsed tomatoes, basil (fresh and dried) and sugar to the simmering pot

Season with salt and pepper.

Lower the heat and simmer for about 10 minutes.

Add the stock and the roasted tomatoes into the pot.

Simmer for 30 minutes, stirring every now and then.

Very carefully pour soup into a blender and blend until smooth.

Pour soup back into the pot and blend in the cream.

Simmer for about 15 minutes.

To make the mini croutons: Cut a few small pieces of bread in small cubes, add a little oil, diced garlic and basil...bake at 400 for about 7 minutes... these make wonderful croutons!

Add the croutons to the top of the served soup, sprinkle with finely chopped basil