Wagyu Pastrami Sandwich is epic. That's all there is to say about that.
Have you ever had wagyu pastrami? No? Well, we'll show you how to get it and then provide you with the recipe that will make you the star of St. Patrick's Day, and beyond!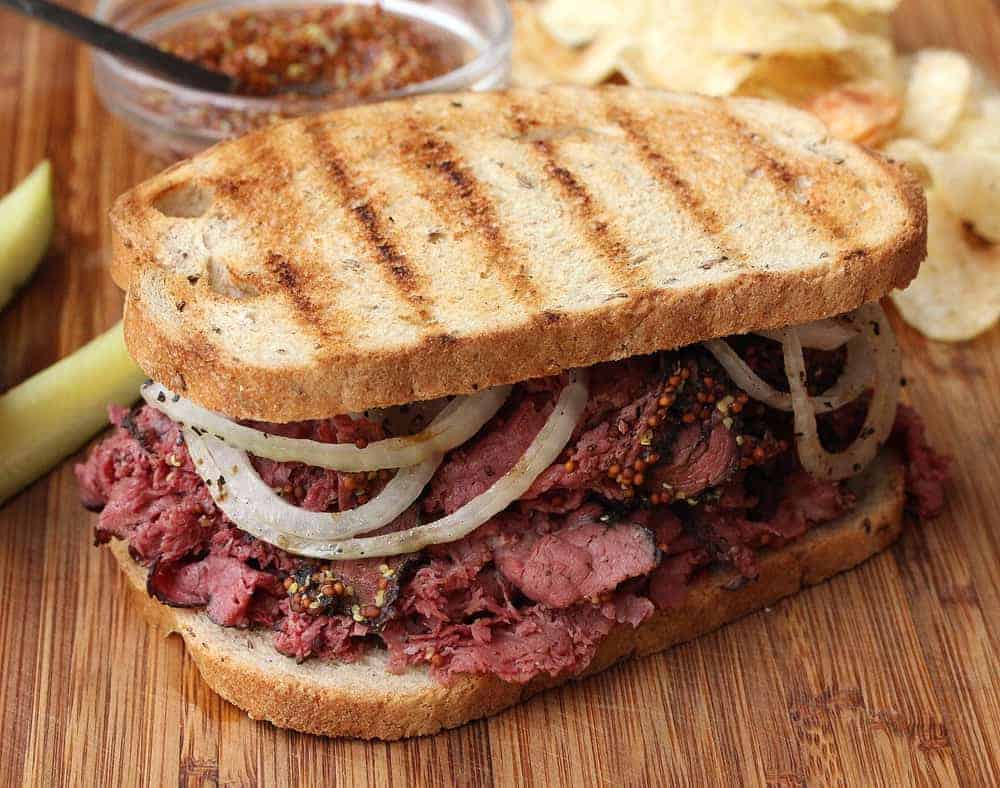 HOW TO MAKE A WAGYU PASTRAMI SANDWICH
Well, first you need to get your hands on this incredible item.
We get our wagyu pastrami from Food Shed Exchange. There's no middle man with them, so you're paying straight from the farmer.
Click here to place an order today!
We adapted our recipe from Emeril Lagasse's and man, oh man, is it amazing.
The addition of whole mustard seed is a must and truly deepen the flavor for this incredible Wagyu Pastrami Sandwich.
And of course the beer is a nice touch, too. Folks, this is getting really good. But just wait, we're just getting started!
SIMMER THE PASTRAMI FOR JUST 3 MINUTES
The beauty of this sandwich, beyond is phenomenal taste, is that it all comes together in a matter of minutes!
After you've brought the glorious sauce to a boil, you lower the temperature and then add the pastrami and simmer until heated through, only about 3 minutes.
And did we mention the smell? OMG. Yes, you are about to make the best pastrami sandwich that even the famous guys in New York City will be jealous.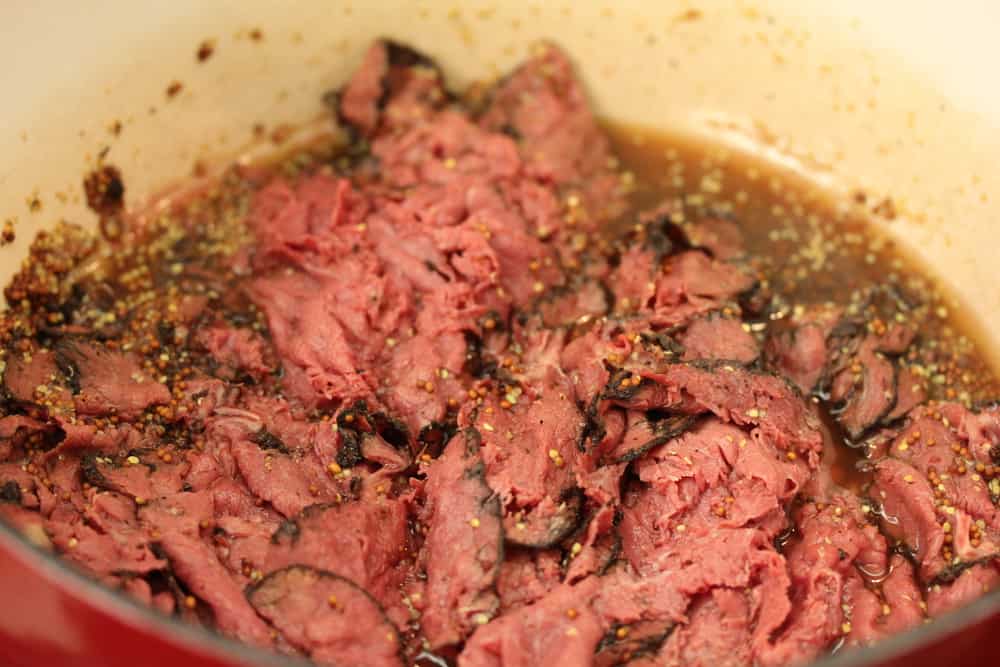 We're going to go completely classic here, and say you've got to pick up some rye bread and toast it. We toast our on our grill pan, but that's up to you. Sautéed onions are a spectacular addition, too.
Assemble the sandwich and great ready for a near out-of-body experience with each with. AMAZING!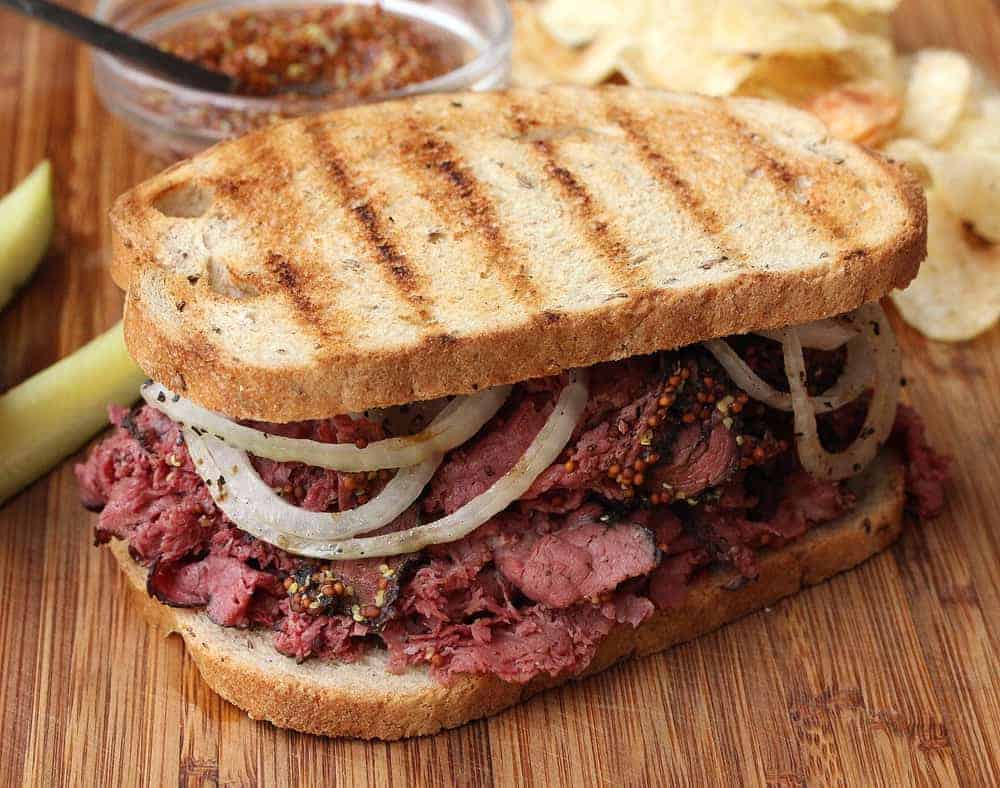 Wagyu Pastrami Sandwich
This wagyu pastrami sandwich is pure perfection. Order the wagyu pastrami from www.FoodShedExchange.com. There isn't much to say about this sandwich, other than INCREDIBLE.
Print
Pin
Rate
Servings: 3
Calories: 342kcal
Ingredients
1 lb wagyu pastrami sliced
4 tbsp whole grain mustard
1 bottle of beer
6 onion slices rings intact
2 tbsp olive oil
Salt and pepper
6 slices rye bread
Instructions
Pre-heat a grill.

Season onions with oil, salt and pepper.

In a pot, combine beer and mustard and bring to boil.

Add pastrami and simmer for 3 minutes.

Grill onions on both sides.

Toast bread on one side on the grill, until nicely toasted.

When all ingredients are heated, assemble the sandwiches.
Nutrition
Calories: 342kcal