Fresh Marinara is the basis for so many awesome dishes – from pizza, to Italian meatballs, to shrimp marinara.   It's perfect for a dipping sauce for golden mozzarella sticks, as well.   When you make this, your house will smell like a cook's home in Tuscany!
Make a big batch and freeze what you don't use for quick and easy future use!
AMAZING!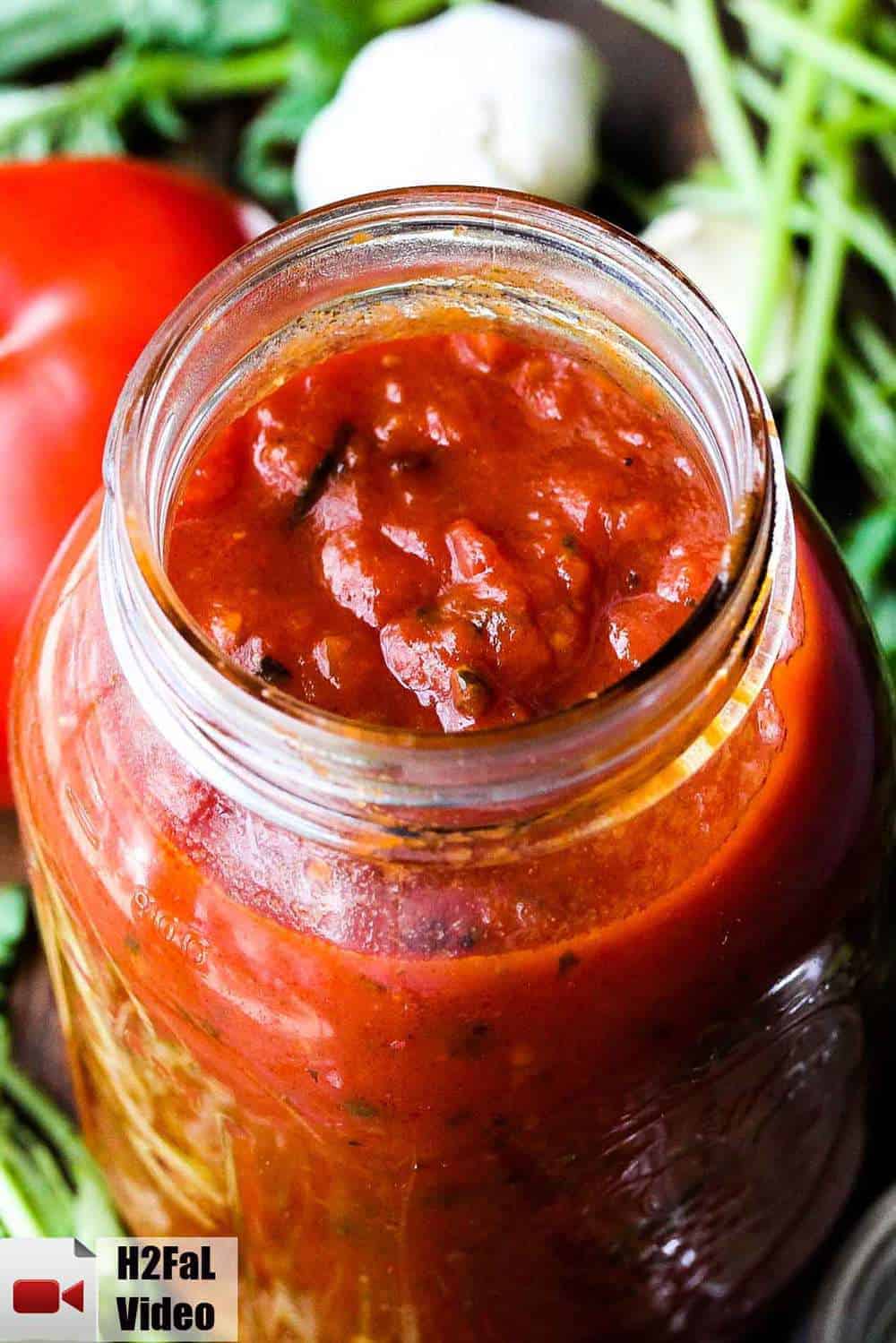 Use this marina when you are making a H2FaL classic: Authentic Italian Meatballs recipe!
Mama Mia, is that good!
Find the best ingredients, and you can't go wrong with making the best Fresh Marinara you've ever tasted! Incredible!
Now, let's make this incredible Fresh Marina recipe!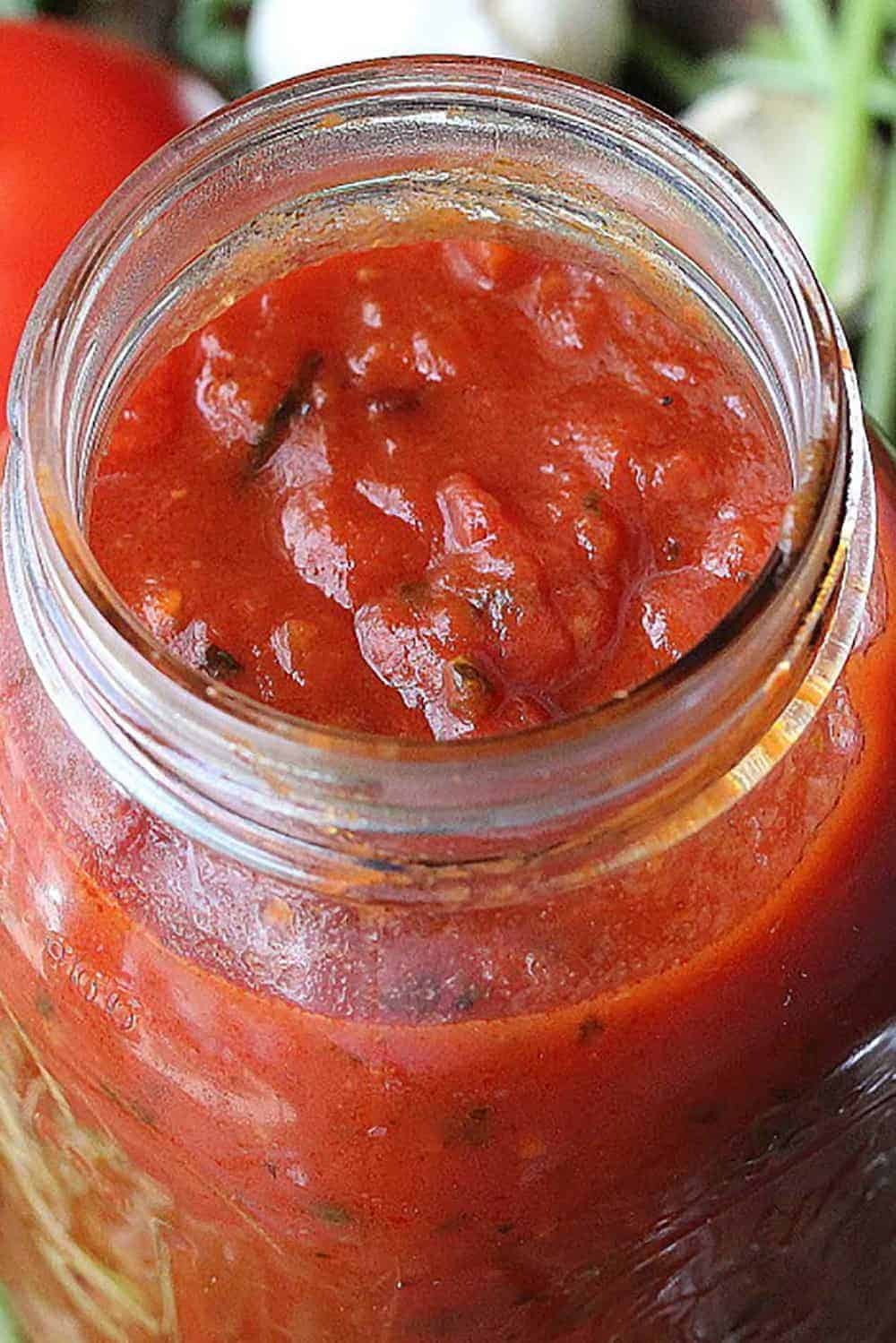 Fresh Marinara
This recipe for Fresh Marinara is one I have been using for years. So flavorful, and perfect for all your Italian dishes!
Print
Pin
Rate
Prep Time: 15 minutes
Cook Time: 1 hour
Total Time: 1 hour 15 minutes
Servings: 10 people
Calories: 198kcal
Ingredients
Three 28 oz can of Italian whole tomatoes San Marzano are the best
1/4 cup quality olive oil
1/4 cup garlic finely chopped
3 tbsp fresh basil chopped
2 tbsp fresh flat-leaf parsley chopped
1 tsp Kosher salt
1/2 tsp freshly ground black pepper
Instructions
Drain the tomatoes in a colander set in a large bowl for 5 minutes. Reserve the tomato liquid.

In a large pot, heat the olive olive oil over medium heat. When the oil is hot, add the garlic and cook it; stirring, for about 5 minutes, or until it is golden brown. It should turn golden brown, but don't let it burn!

Add the basil, parsley, salt, and pepper. Cook the mixture for 30 seconds.

Add just the tomatoes (not the juice...hold onto the juice). Break the tomatoes up with your hands as you add them to the pot.

Increase the heat to high, and cook them for 5 minutes.

Reduce the heat and simmer the sauce for about 10 minutes.

Add the reserved tomato liquid.

Increase the heat to high and bring the sauce to a boil.

Boil if for 12 minutes, until slightly thickened, stirring occasionally and scraping bottom to prevent burning.

Turn off the heat and let set for at least an hour.
Nutrition
Calories: 198kcal