This Authentic TexMex Enchiladas recipe will make you feel as though you are dining at your favorite TexMex restaurant. Take the time to make the Ancho Enchilada Sauce, it's really what makes these enchiladas so authentic.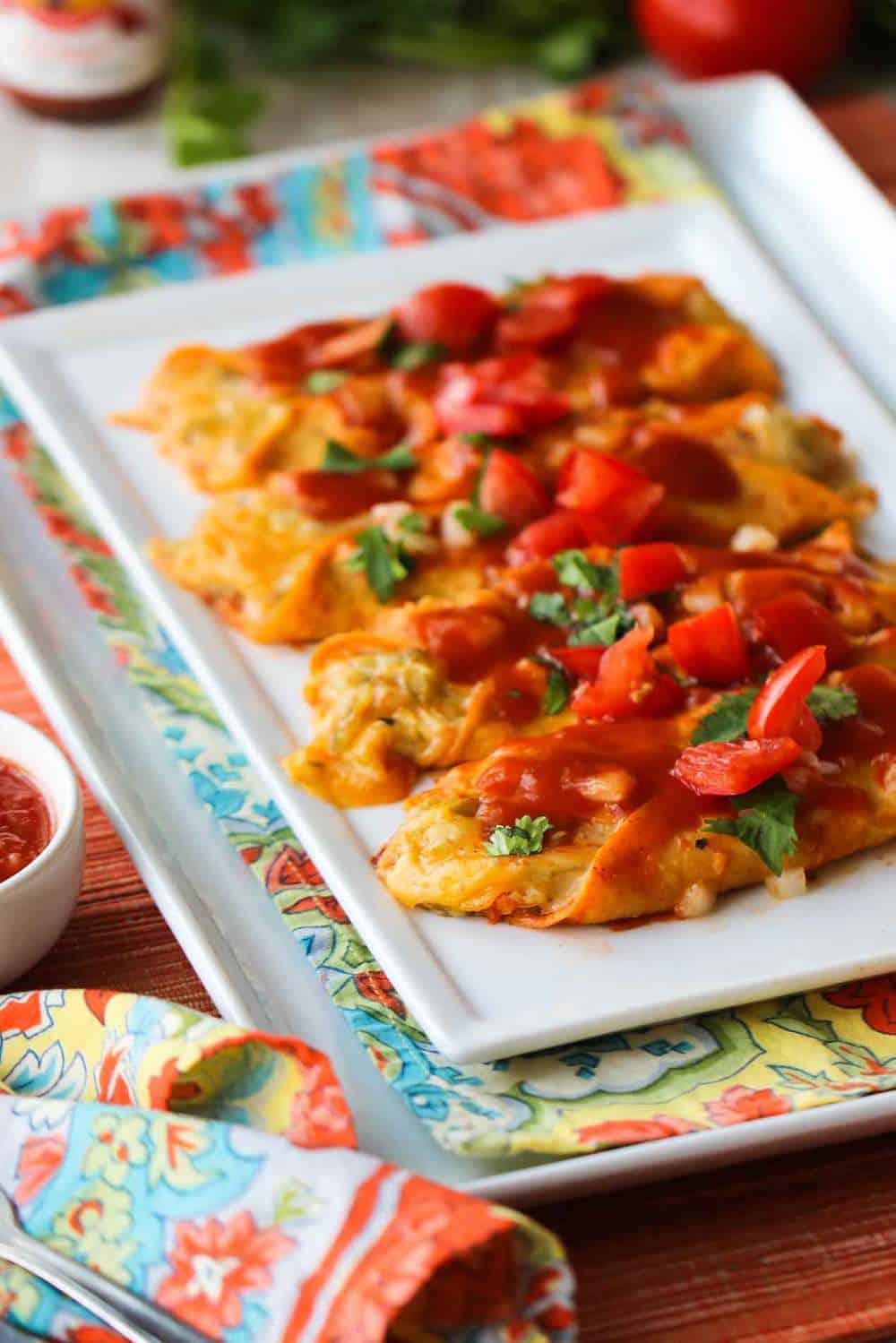 You can easily make the ancho sauce ahead of time (up to a few days), and then the enchiladas come together very quickly. These have been a favorite in our house for many, many years.
The ingredients for this Authentic TexMex Enchiladas are classic TexMex all the way. You can find dried ancho chiles in many well-stock supermarkets, or by ordering online here. (Click link to learn more).
Boy, oh boy, do we love these Authentic TexMex Enchiladas. Of course, you could fill them with seasoned beef, chicken, or shrimp, too. We just love the simplicity of a good cheese and green chile enchilada!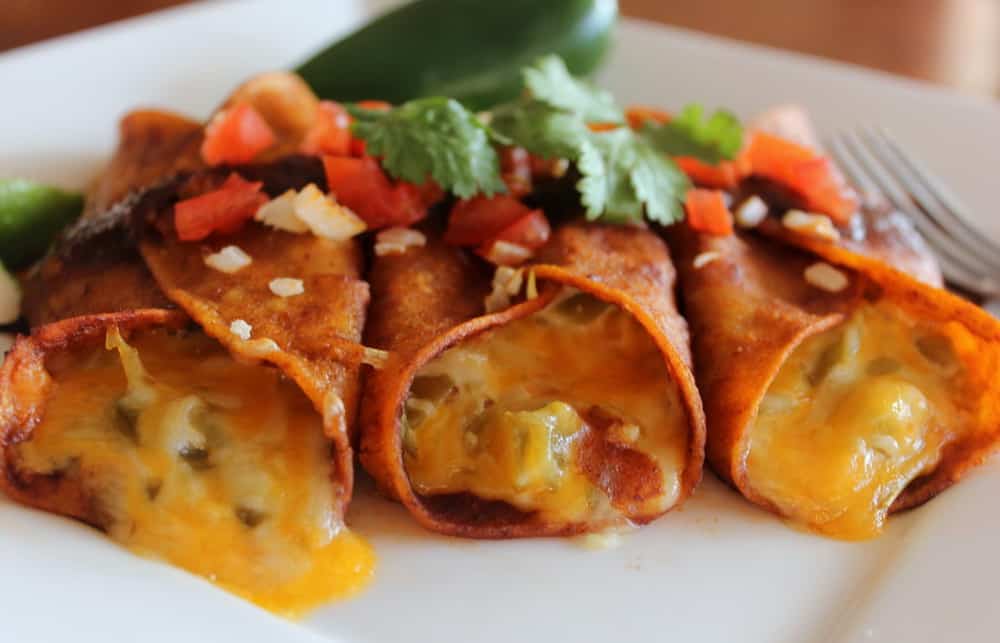 And while you're at it, why not make some Homemade Guacamole! (click for recipe and watch below)
Now, let's make this Authentic TexMex Enchiladas recipe!

Authentic TexMex Enchiladas
This enchiladas are the real deal. Make your fresh ancho chili red sauce, fill with cheeses and green chilies...quickly bake to pure perfection. Oh my God, I just drooled.
Author: Kris Longwell
Recipe type: Main Dish
Cuisine: TexMex / Mexican
Serves: 8
Ingredients
1½ cups of good yellow cheddar (shredded)
1½ cups of also good Monterrey Jack cheese (shredded)
1 can of green chiles (use the Old El Paso brand....or make your own!)
2 tablespoons of vegetable oil
10 yellow corn tortillas
3 cups of Ancho Chile Red Enchilada Sauce
⅓ cup of onion, finely diced
Cilantro, for garnish
Instructions
Preheat oven to 400 degrees F
Mix cheddar, Monterrey Jack and green peppers in a medium bowl
Heat oil in medium sized, non-stick skillet
Place ancho enchilada sauce medium-sized dish (heat in microwave for about 2 minutes...this isn't really necessary, but I do it, just to keep everything very pliable)
Once oil is hot...quickly add a corn tortilla to the skillet...flip every few seconds, for a total of about 20 seconds...should start to crisp up. Quickly add into the ancho sauce
Flip the tortilla to cover with sauce. Hold up with tongs, to let excess fall off tortilla.
Add prepared tortilla to baking dish. Add 3 tablespoons of cheese/pepper mixture
Fold tortillas, so the edges cross on top.
Continue with remaining tortillas and filling.
Top with a good drizzling of the ancho sauce
Top with about a tablespoon of finely diced onions
Bake for about 12 minutes...until cheese is melted and good and bubbly.
Remove...gently add to serving plates (This takes a steady hand, and using two metal spatulas at once helps. Enchiladas are fragile when transferring to platter or plate).
Garnish with cilantro and diced tomato
Serve with sour cream and restaurant style salsa