Authentic Ancho Chili Sauce is perfect for Tex-Mex Cheese, Beef or Chicken Enchiladas.
A touch of heat that feels so good. Use this for Authentic TexMex enchiladas, or breakfast enchiladas, or any in other you want it.
It's Tex-Mex at its best.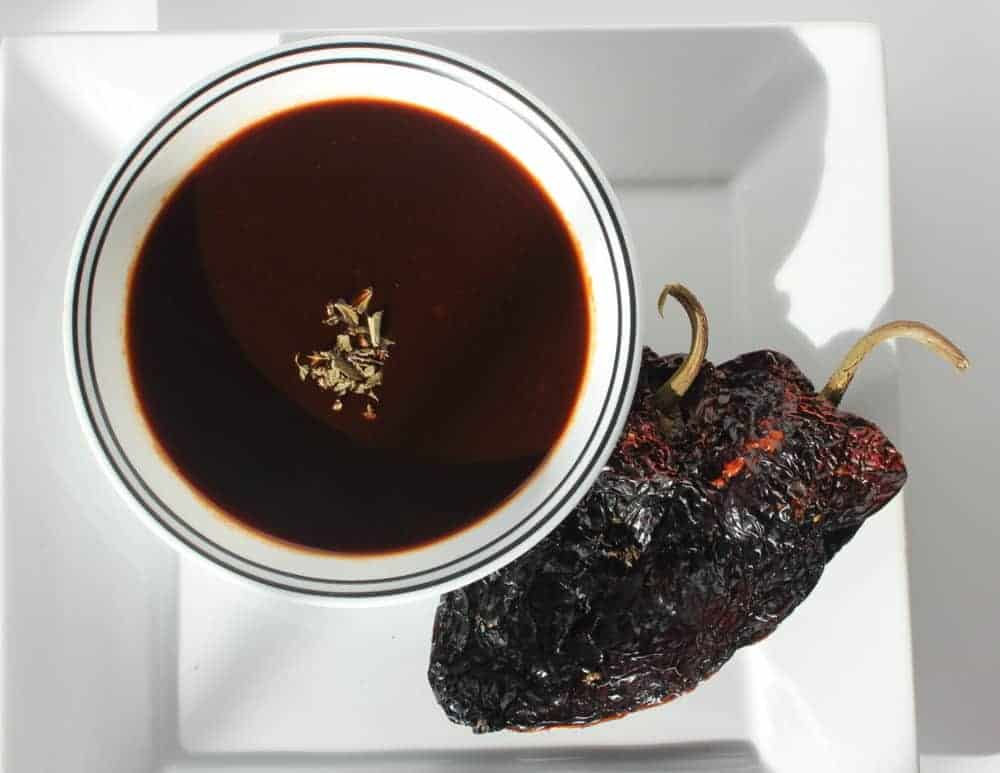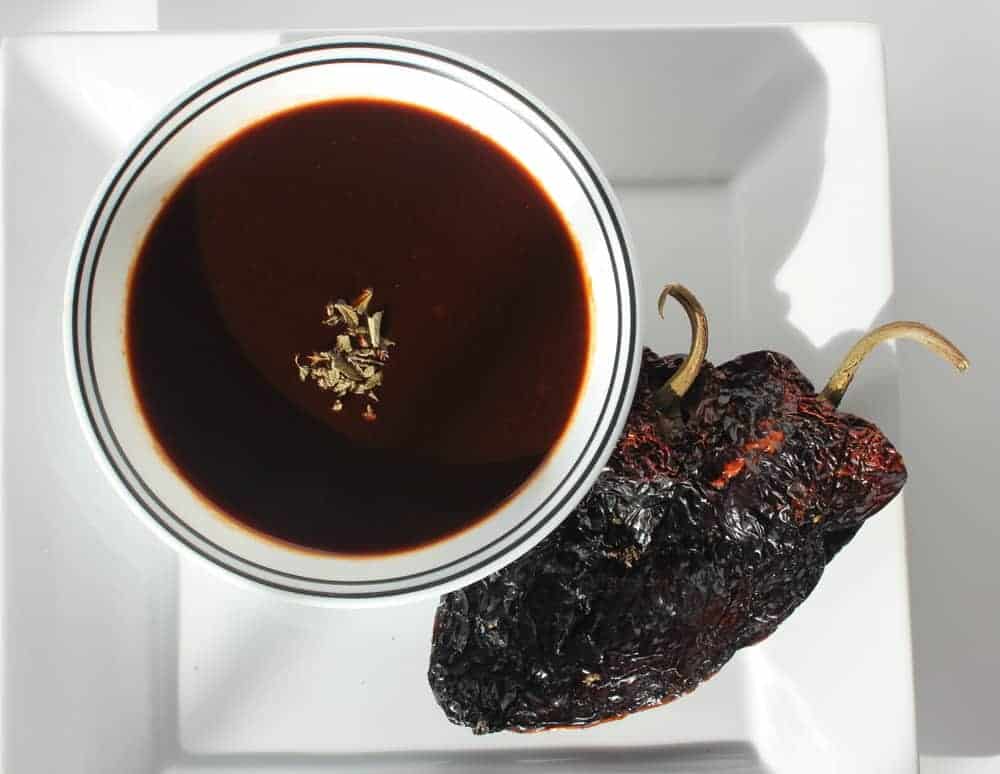 AUTHENTIC ANCHO CHILI SAUCE IS EASY PREPARE AT HOME
And feel free to use a combo of dried chilies. We love using ancho, of course, but chiles de arbol are also wonderful, or dried chipotles…all depends on your desire for heat. Learn more about all the different types of dried chilis here.
For this recipe, I just use ancho chilies (which are dried poblanos), and they give just enough kick to make you smile. Dried ancho chiles can be found in many well-stocked food markets or in Mexican food markets, but you can also easily order them online.
FREEZES BEAUTIFULLY
Make this and freeze extra for future use. This is definitely a keeper in the Kitchen Essentials.
This Authentic Ancho Chili Sauce is the stuff Mexican food dreams are made of.
Heartwarming and so delicious.
Are you ready to make the best chili sauce this side of the Rio Grande? Go for it!
And when you do, be sure to take a photo, post it on Instagram, and tag @howtofeedaloon and hashtag #howtofeedaloon!
Authentic Ancho Chili Red Enchilada Sauce
This sauce is perfect for Authentic TexMex enchiladas, and other amazing delicious Mexican dishes such as breakfast tacos!
Print
Pin
Rate
Servings: 8 people
Calories: 36kcal
Ingredients
12 ancho chilies
5 medium tomatoes
1 medium onion chopped into four pieces
3 garlic cloves halved
2 cups beef stock or canned beef stock
1 cup tomato sauce
1 tsp Mexican oregano or dried oregano
⅛ tsp dried cumin
1 tsp Kosher salt or to taste
Instructions
Rinse the chiles in cold water and pat dry.

Tear open the chilies, and remove the seeds and bulky veins (like the tops/stems)

Heat a large skillet over medium heat, and then toast the peppers, onions and garlic...turning chilies frequently..do this for about 10 minutes

Bring 3 cups of water to a boil...add the tomatoes for 30 seconds.

Remove the tomatoes into an ice bath...remove from the ice bath, and peel off the skin. Slice and half, and remove the ribs and seeds of the tomatoes.

Bring 4 cups of water, the 2 cups of beef stock and the tomato sauce to a boil

Transfer the chilies, onions, garlic and tomatoes to the water/stock. Add in the oregano and cumin. Lower the heat to low/medium and simmer for about 15 minutes

Carefully transfer the chili mixture to a blender, or larger food processor. Puree for about 2 minutes.

Add the mixture back to the pot through a very fine sieve, or a colander lined with cheese cloth. Press until all liquid has been pressed through. This is an important step! Don't skip this!

Return the strained sauce to the stove and heat for about 15 minutes. Add about a teaspoon of salt (or to taste)
Nutrition
Calories: 36kcal | Carbohydrates: 7g | Protein: 2g | Fat: 1g | Saturated Fat: 1g | Sodium: 575mg | Potassium: 419mg | Fiber: 2g | Sugar: 4g | Vitamin A: 773IU | Vitamin C: 14mg | Calcium: 22mg | Iron: 1mg