This Naughty and Nice Spiced Nuts recipe has become a Christmas tradition at the Loon/Longwell house.   We love them…start off sweet and inviting, and then finish off with a bit of a naughty sting.
The sugar and the spices work together perfectly as they coat the varied nuts and then bake to perfection.
This is the perfect snack to have around the house during the Christmas season.
When these spiced nuts are baking nice and low and slow, the smell is just wonderful. The only problem is, it's almost impossible to not keep coming back for more, and more, and more!
So delicious!
Now, go and make this fantastic Naughty and Nice Spiced Nuts recipe!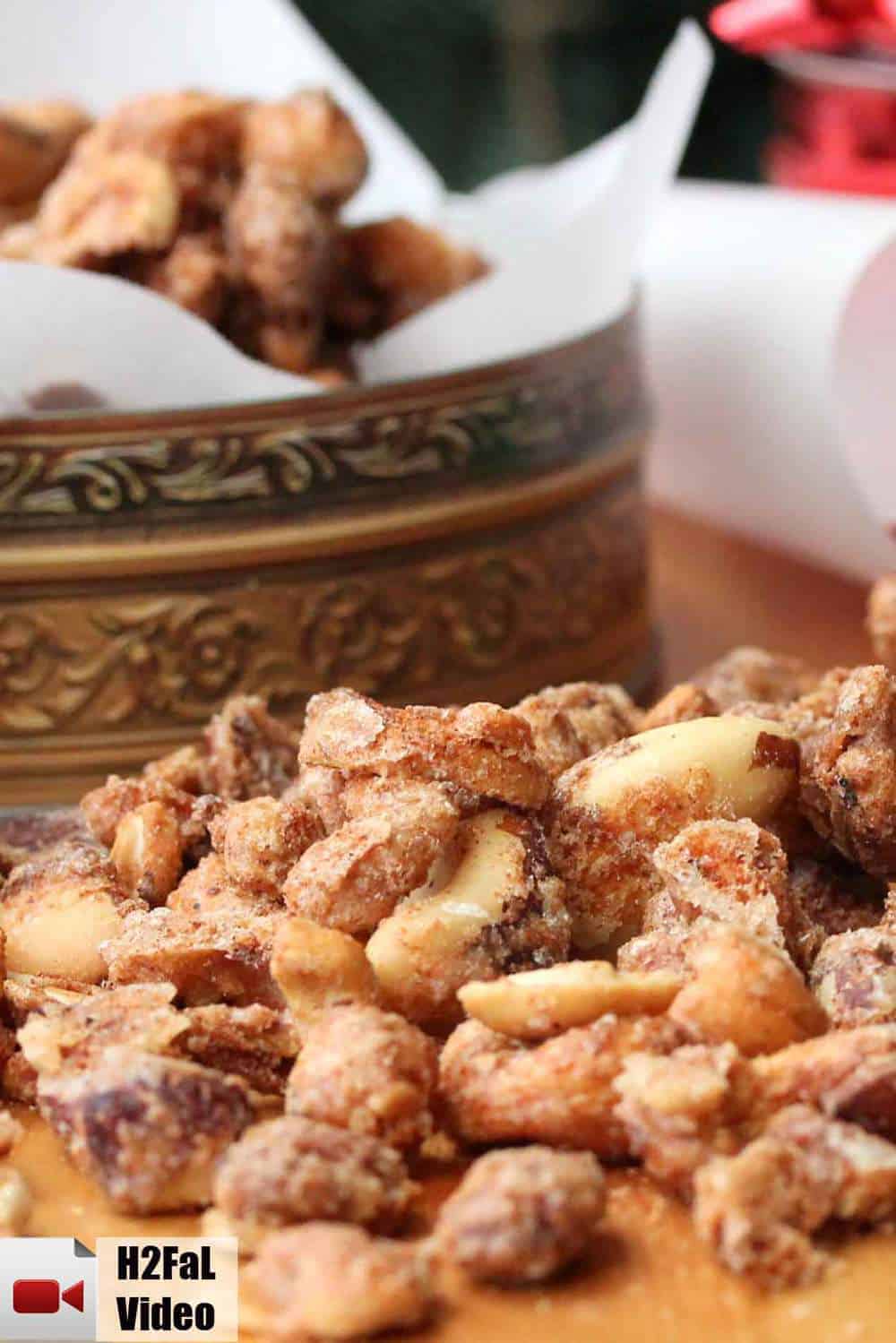 Naughty and Nice Spiced Nuts
These Naughty and Nice Spiced Nuts are simply amazing. Sweet at first, followed by a little naughty sting. So good!! You'll love 'em. And so easy to make!
Print
Pin
Rate
Prep Time: 10 minutes
Cook Time: 1 hour
Total Time: 1 hour 10 minutes
Servings: 8
Calories: 298kcal
Ingredients
2 egg whites
1 tsp water
4 cups mixed salted roasted nuts about 1 1/2 lbs
1 cup sugar
1 tbsp cayenne pepper
1 tbsp cinnamon
1 tsp pumpkin pie spice
Instructions
Pre-heat oven to 250 F

Whisk together the egg whites and water in a large bowl until frothy.

Stir in the nuts.

In a medium bowl, mix together the sugar, cayenne pepper, cinnamon, and pumpkin pie spice.

Add the sugar mixture to the nuts and mix, coating well.

Spread nuts in a lightly buttered (Pam works well) large baking pan.

Bake in the middle of the oven until dry, about 1 hour. Stir about half way through.

Cool and break into bite-sized chunks.

NOTE: These can be made up to 5 days before serving.
Nutrition
Calories: 298kcal