Well, being born and raised in Texas, I am always a little uncertain when I hear something like "vegetarian chili" or "veggie nachos."  It just doesn't seem right.  But…I'm always playing around with recipes, and made a what turned out to be a fantastic veggie and black bean chili the other day.  So, why not make nachos!  All I can say is…WOW!!!  These are the real deal.  Now, of course, the chili is super healthy, vegan, and all that…these nachos alter that a bit…but still, they are vegetarian, and just so dang good.  You're gonna love them!  Make a batch of the chili, and then indulge a bit with these nachos.  Delish!!
Another of our favorite nachos are Joe T.'s Garcia's Nachos!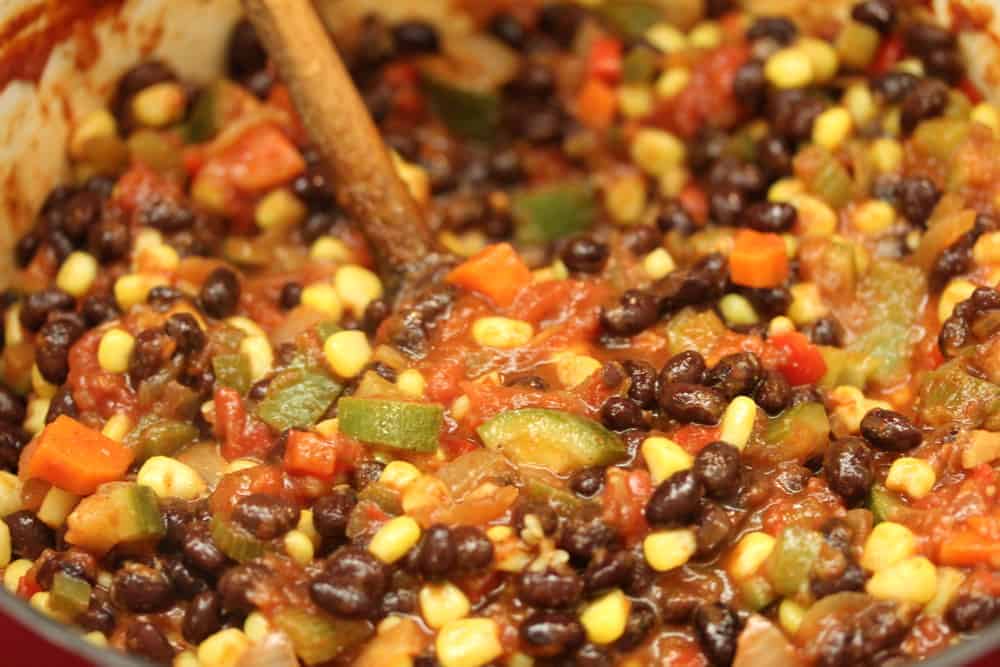 Vegetarian Chili Nachos
These Vegetarian Chili Nachos are the bomb! Make the chili ahead of time, and then make these nachos. Unbelievable taste and flavor. We ate them in one sitting!!
Print
Pin
Rate
Prep Time: 15 minutes
Cook Time: 5 minutes
Total Time: 20 minutes
Servings: 6 people
Calories: 328kcal
Ingredients
1 large bag of corn tortilla chips
2 - 3 cups of Vegetable & Black Bean Chili
3 - 4 cups shredded cheddar and Monterey Jack cheese
Sliced fresh jalapenos sliced
1/2 cup fresh cilantro chopped
1/2 cup sour cream
1/2 cupfresh guacamole
Hot sauce to taste
Instructions
Heat the chili over medium heat in a medium pan..

Pre-heat the broiler.

On a large baking sheet, place one layer of the tortilla chips.

Scatter about 3/4 cup of the chili over the chips.

Scatter 1 - 2 cups of the cheese over the chili.

Add another layer of chips, then chili, then cheese.

Place under the broiler and cook until the cheese ismelted, keep a close eye...don't let them burn...they should cook for 3 - 7 minutes, until melted and lightly browned.

Remove from the oven, let cool slightly, then top with sliced jalapenos, fresh cilantro, sour cream, guacamole, hot sauce.
Nutrition
Calories: 328kcal