This Perfect Pie Crust recipe will deliver flakey, buttery, delicious pie crusts for your favorite pie creations.
I've been making pie crust this way for many, many years, and I promise you, you won't be disappointed.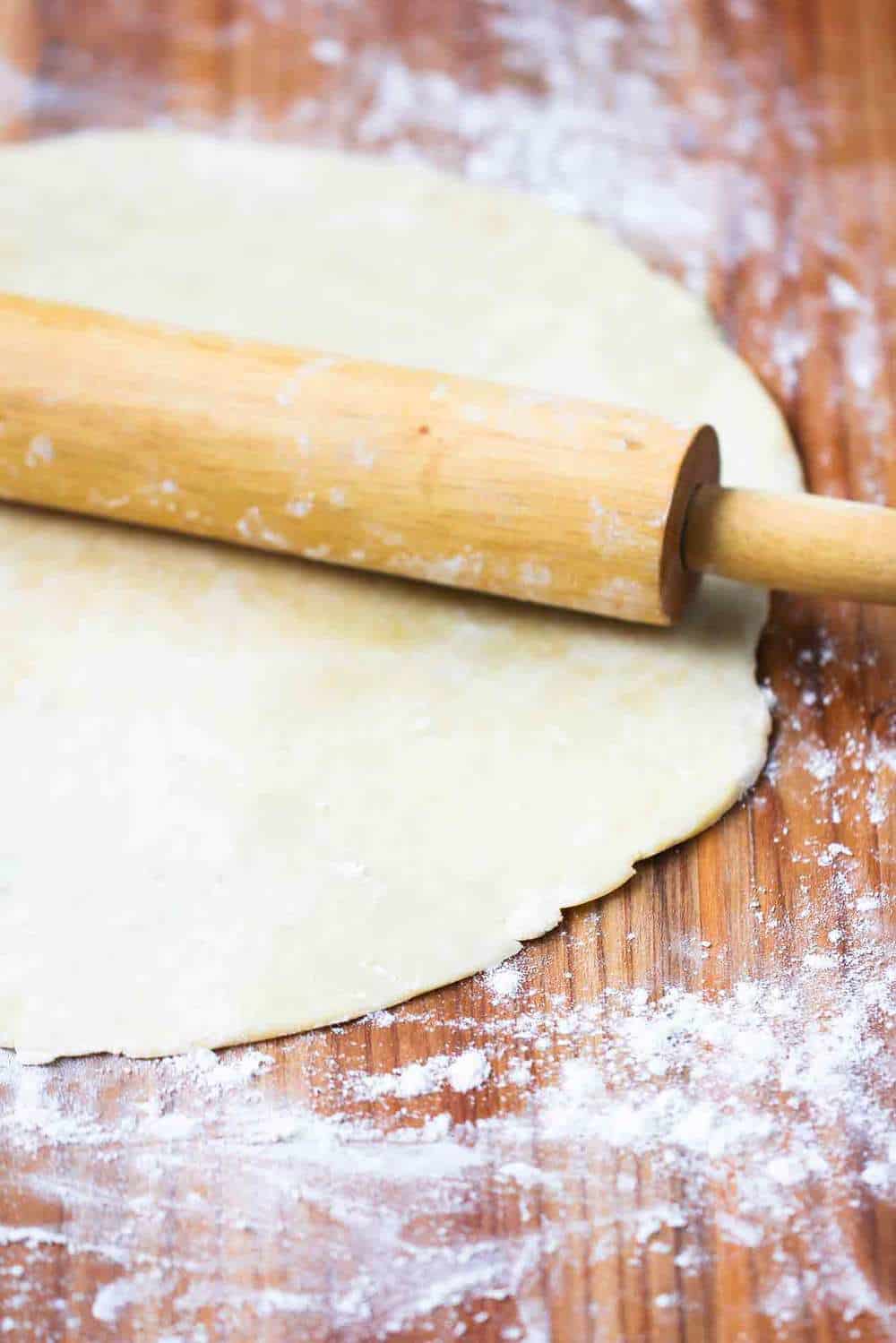 Use your fingers, as shown below, to easily flute the edges for an attractive design.
So festive! Making pie crust from scratch makes your pie even that more special!
Of course you can find perfectly acceptable pre-made pie crusts at most supermarkets now days. But, there is just something so special about a pie that has a homemade crust.
You can just taste the love that went into the creation of the pie, starting with the flakey, buttery crust!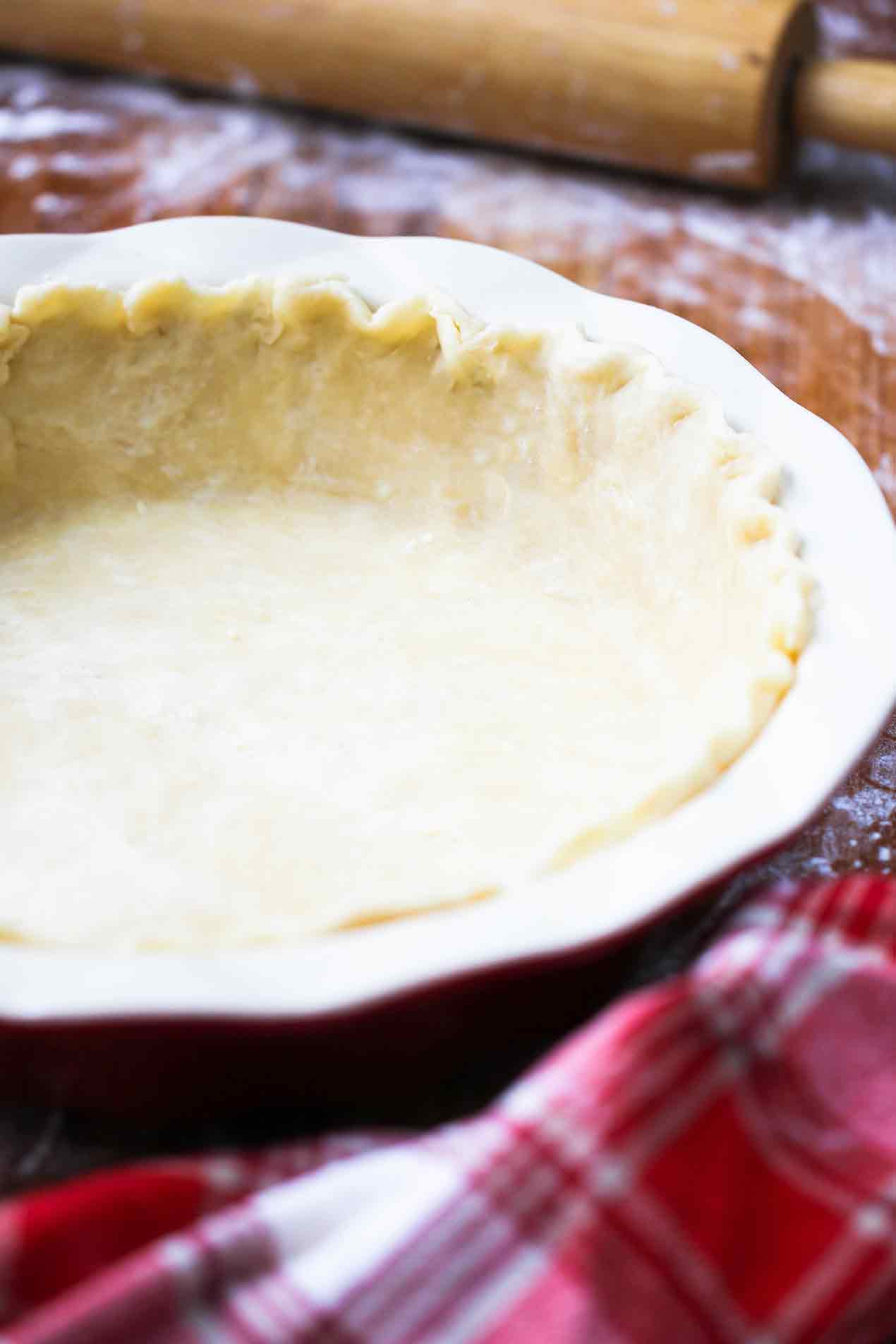 Classic Pumpkin Pie (click for recipe) is made even more perfect with a homemade crust! Watch us make a Classic Pumpkin Pie!
Now, go ahead and make this Perfect Pie Crust recipe!

Perfect Pie Crust
This dough makes perfect pie crust every time! Use cold butter, and fold into the dough. Using lard from
www.smithfield.com
makes it even better.
Author: Kris Longwell (adapted from King Arthur)
Recipe type: Baking
Cuisine: Baking
Serves: 4 - 6
Ingredients
2½ cups of all-purpose flour plus more for dusting your work surface
1 teaspoon of salt
½ cup cold lard, or shortening
8 tablespoons unsalted butter (1 stick) - cold, and cut into small cubes
¼ - ½ cup of ice water
Instructions
In a large mixing bowl, whisk together the flour and salt
Using a pastry mixer, or the back of two forks, combine (AKA 'cut in') half of the butter and lard - leaving some of the butter in chunks...about the size of peas (the larger the chunks, the flakier the crust will be).
Cut in the remaining shortening and butter.
Add the water, 1 tablespoon at a time, and toss with a fork to moisten. It will feel very crumbly.
Test the dough with your hands by squeezing a chunk together. If it sticks together easily, it's moist enough. If it completely falls apart, add a little more water.
When the dough barely sticks together, add 1 more tablespoon water. At this point, it should be able to roll into a ball, but not be so sticky that it sticks to the counter.
On a floured counter/surface, turn out the dough and divide the dough in half.
Flatten them into discs and wrap in plastic wrap and then refrigerate for at least 30 minutes. Chilling the dough allow the gluten to relax and makes the crust more tender.
Once you are ready to roll out the dough, make sure your surface is well floured.
You'll need to roll out the dough to about 3 to 4 inches greater than the inside diameter of the pan. (i.e., if you have 9-inch pie pan, roll the crust to a 12 - 13-inch diameter.)
Try and roll the dough out in as few 'rolls' as possible. Repeated rolling will overwork the dough, and will yield less flakey crust.
To transfer the dough to the pan, fold one half over, then fold over again into a quarter. Gently place into pie pan and then unfold the dough. Trim the edges with scissors.
Use your fingers to flute the edges.
Your pie crust is ready for baking!
Enjoy!