This Pub-Style Guinness and Beef Pie recipe is truly something to celebrate.  How about St. Patricks Day!  Or any day of the year, for that matter.
We love ordering these at our favorite Irish pub, but I have to say…I think this version is even better.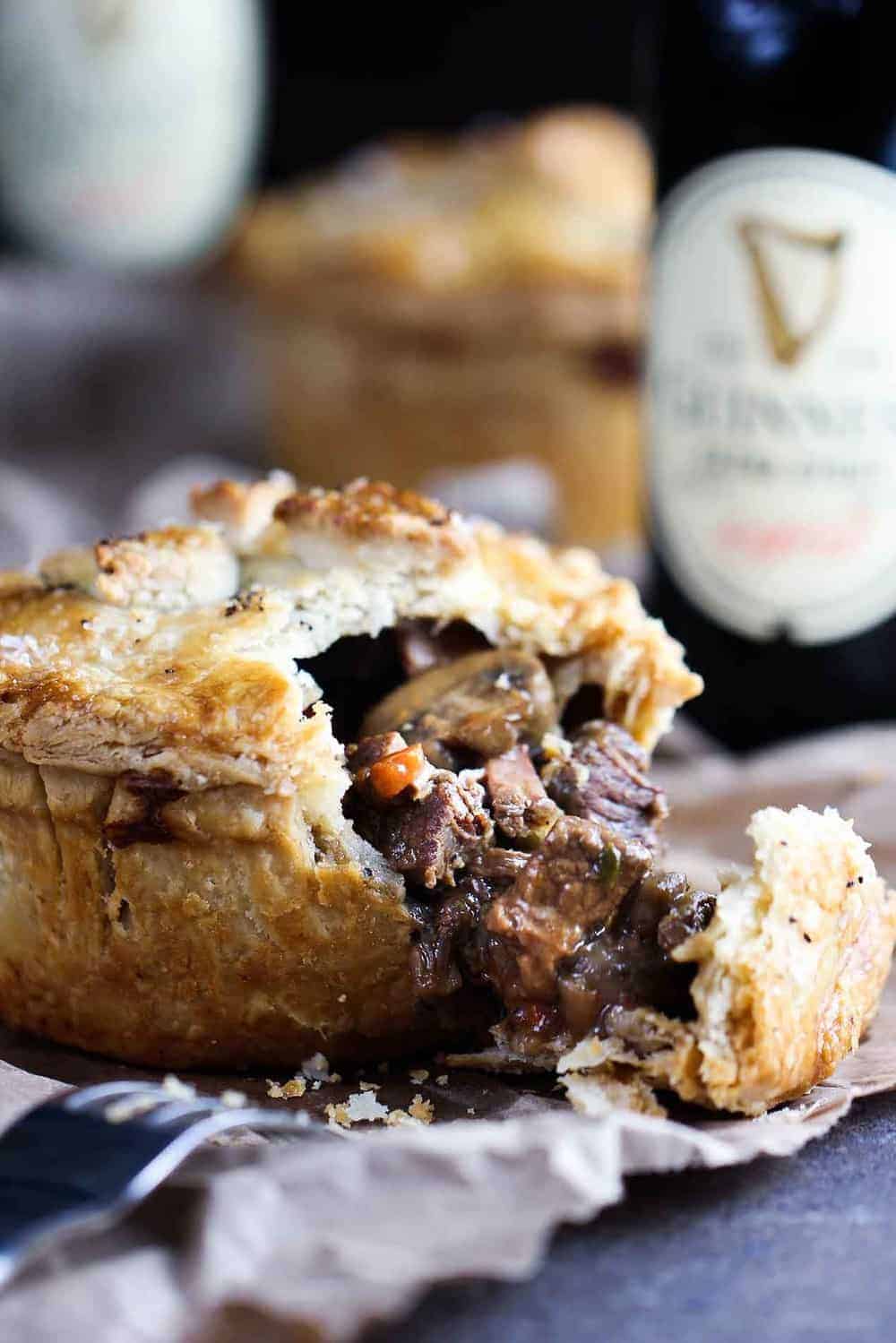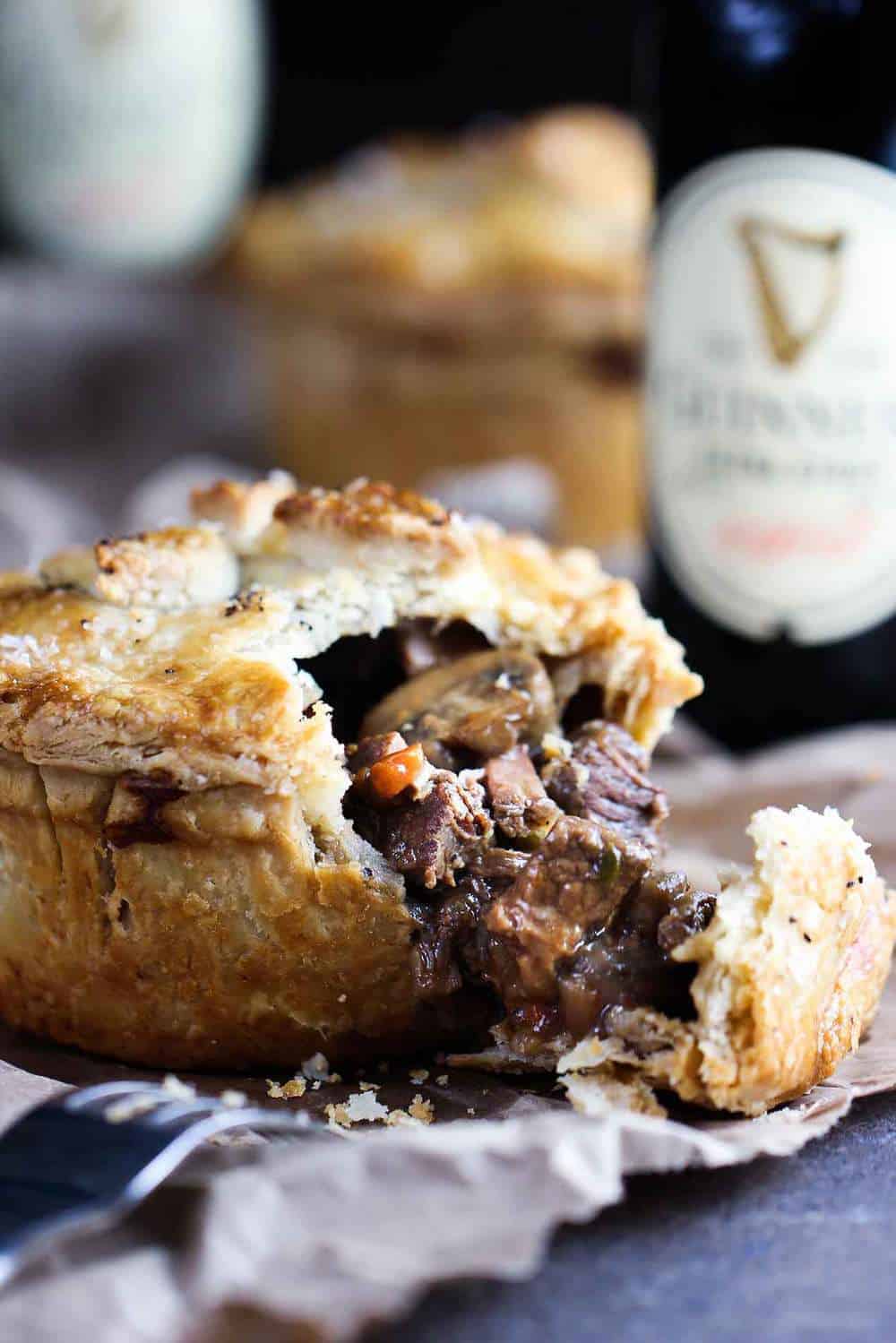 The ingredients in this Guinness and Beef Pie are just the essence of comfort food. Starting with a nice brisket, which is a perfect cut of meat to braise.
Combined with the smoked bacon, sautéed mushrooms, carrots, herbs, and of course, Guinness, you've got the lineup for a stunning and delicious dish.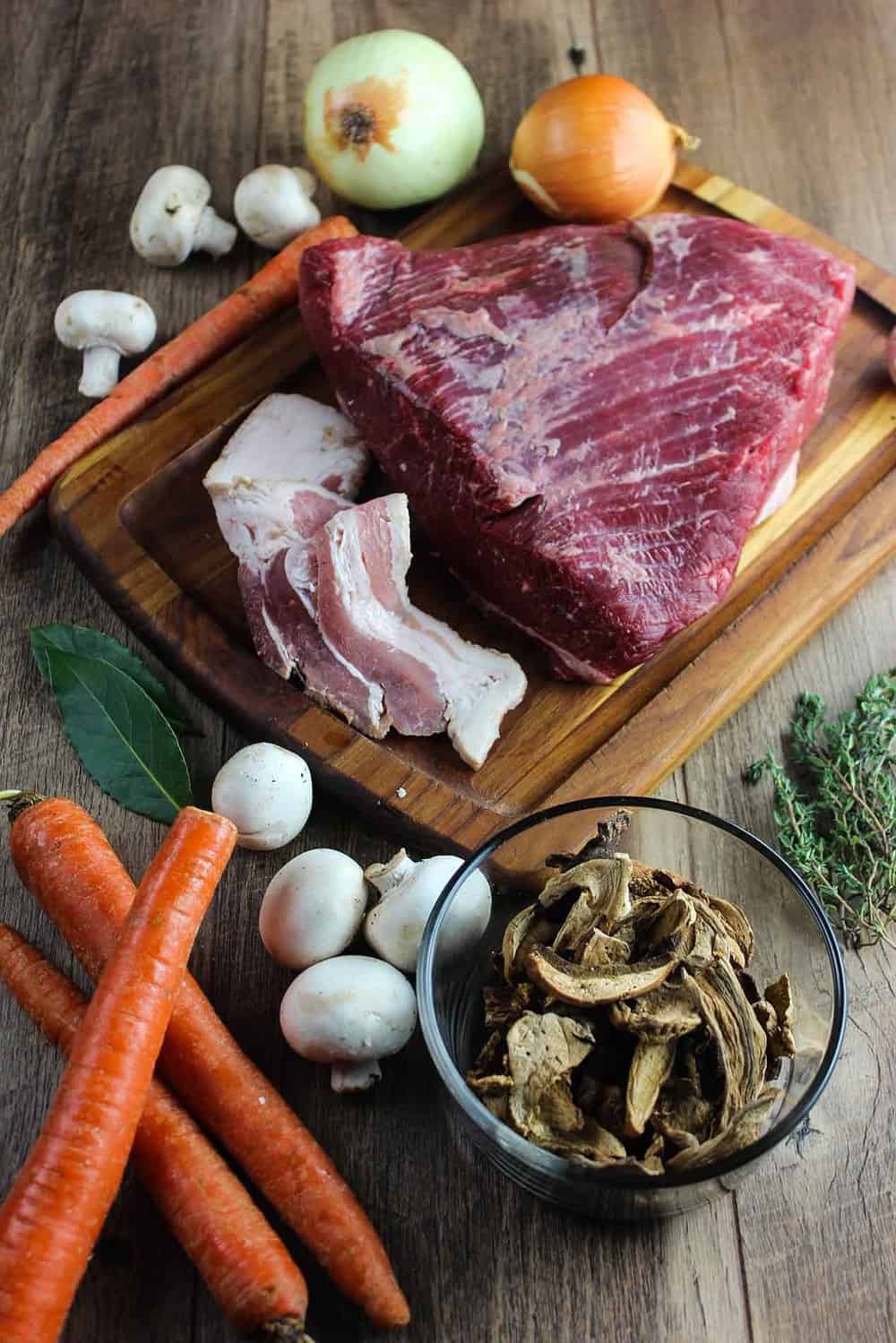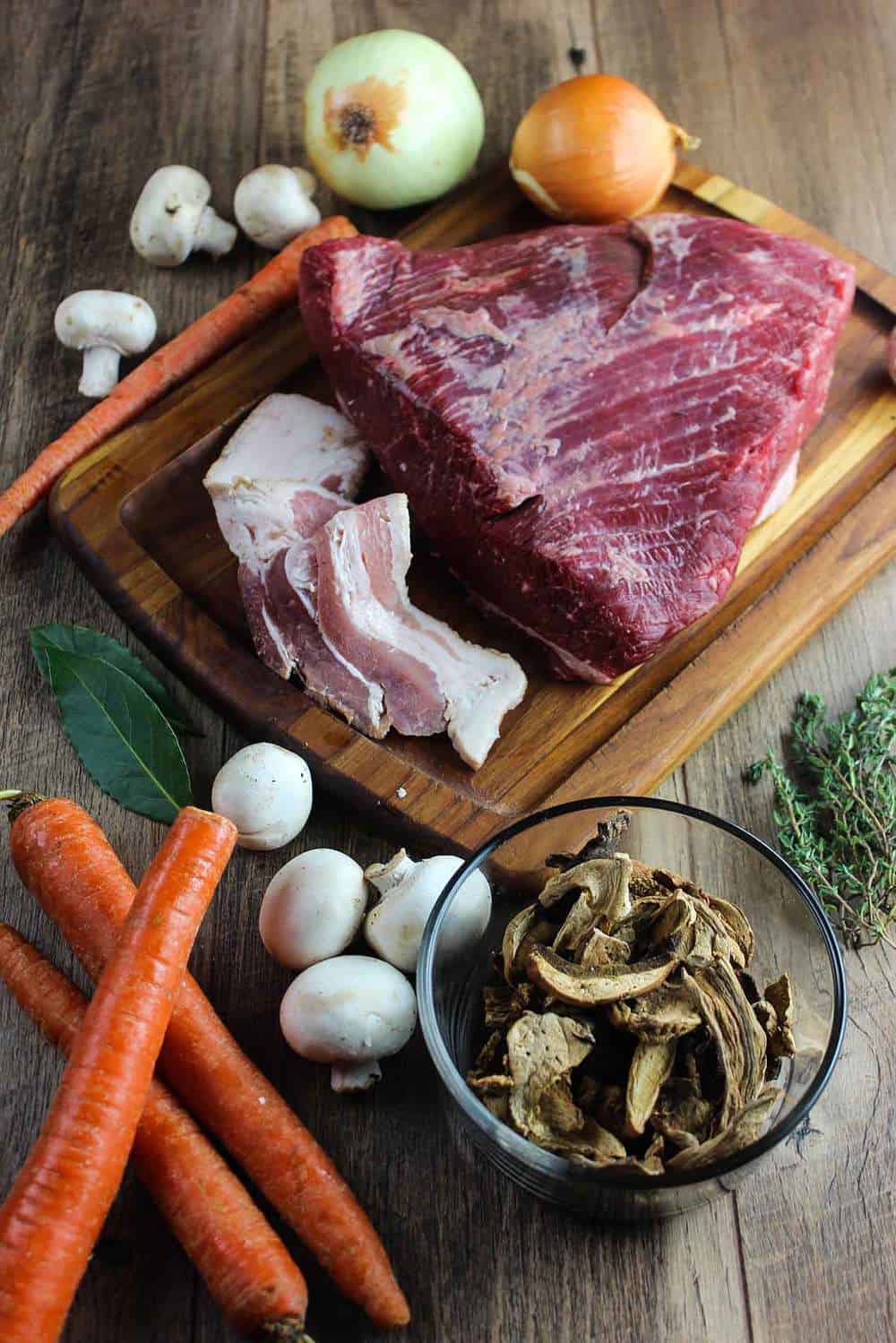 GUINNESS AND BEEF PIE IS STEEPED IN HISTORY
The combination of porcini and white button mushrooms and thick pieces of smoked bacon just kick our senses into high gear.
What a beautiful marriage mushrooms and bacon have in this incredible dish.
But we're just getting started.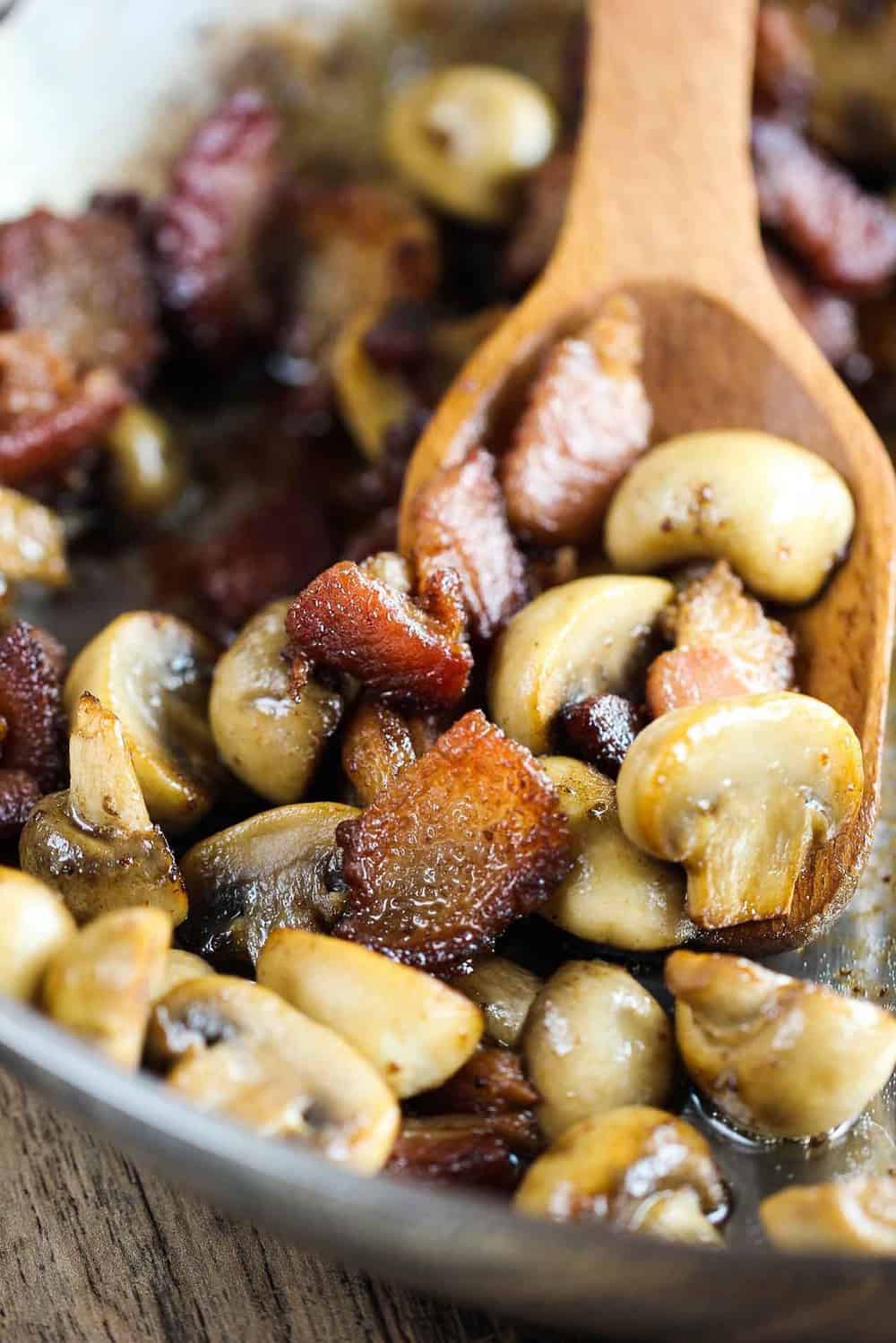 Now, I've got to tell you…if you are going to make this Guinness and Beef Pie, and by all means, you really must, I implore you to make the Perfect Pie Crust. (click link for easy-to-follow recipe)
It is really not that difficult, and it can easily be made up to 2 days ahead, as well as the filling for this dish!
Just take your time, make these amazing components, and then bring them all together when you are ready to serve up something truly spectacular.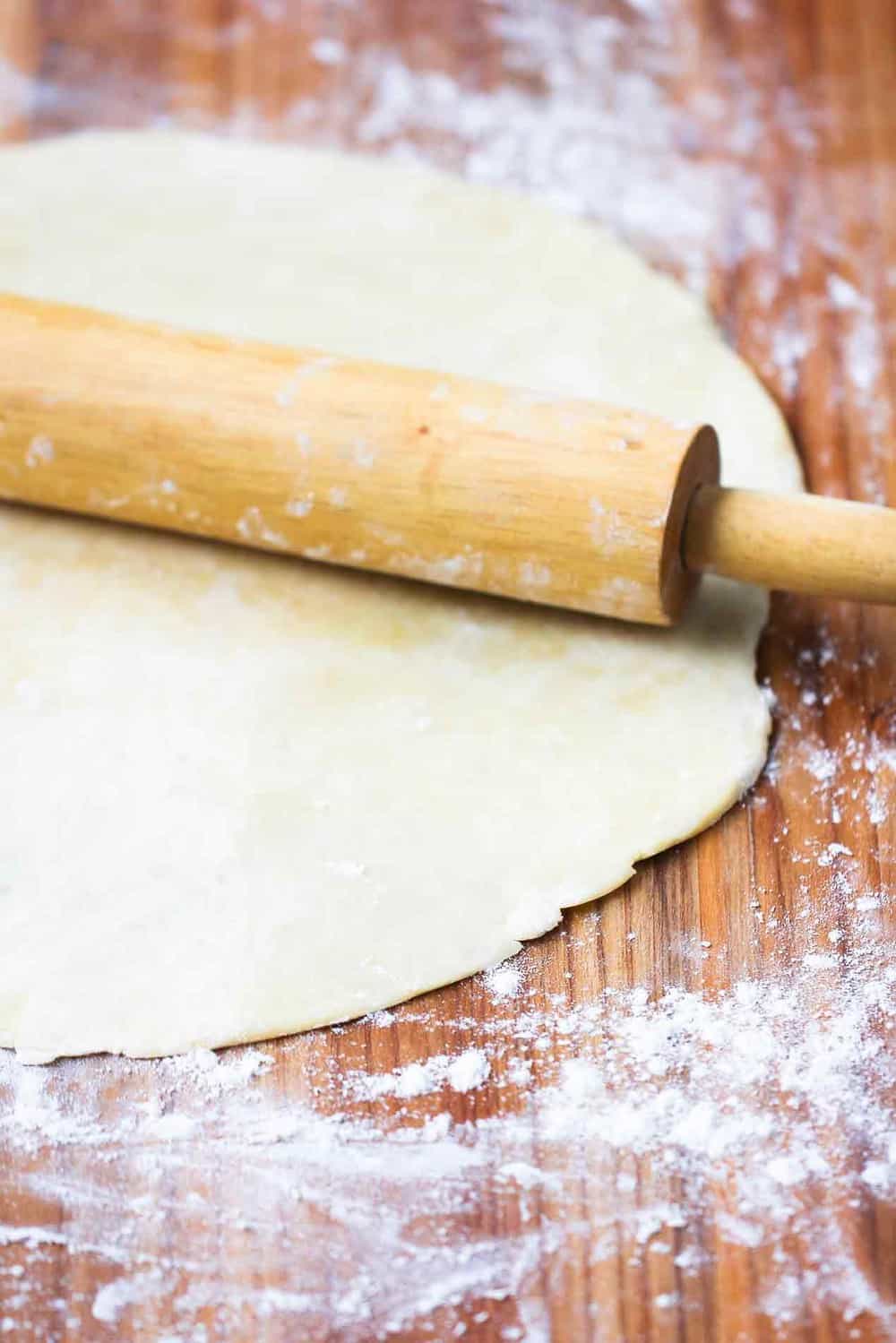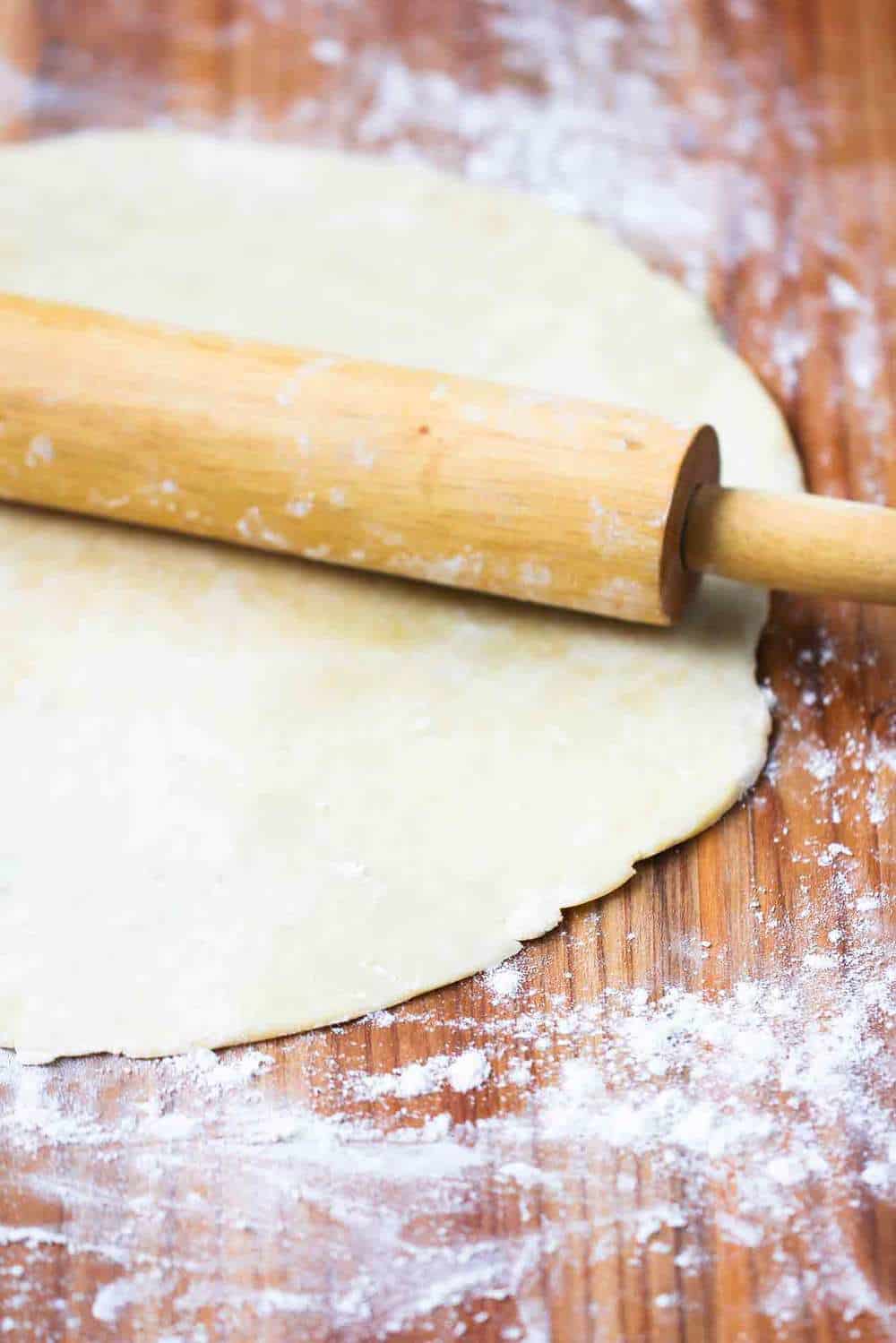 GUINNESS AND BEEF PIE CAN BE PREPARED IN STAGES
And when the stew is simmering on the stove top, you'll begin to imagine what this amazing dish will taste like on that first bite.
It will take you to the beautiful lush green hills of Ireland and back home.  This Guinness and Beef Pie are the stuff of what legends are made of.
This dish is layered in tradition and incredible taste.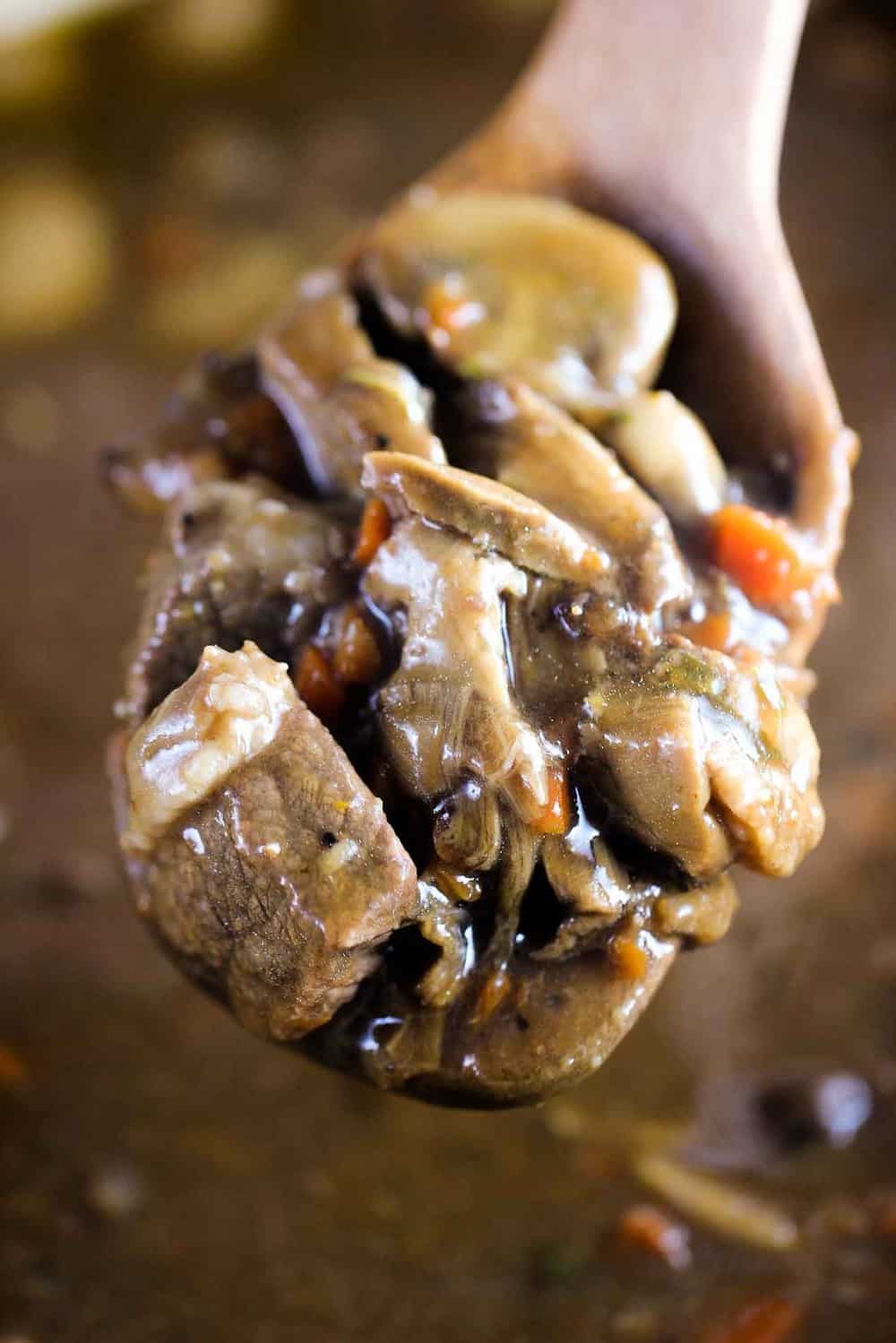 And now, we're really getting close.
In goes the incredible stew, ready to be topped off with another layer of the Perfect Pie Crust.
And then baked to perfection.
Maybe it's time to crack open a Guinness and celebrate what you're creating here.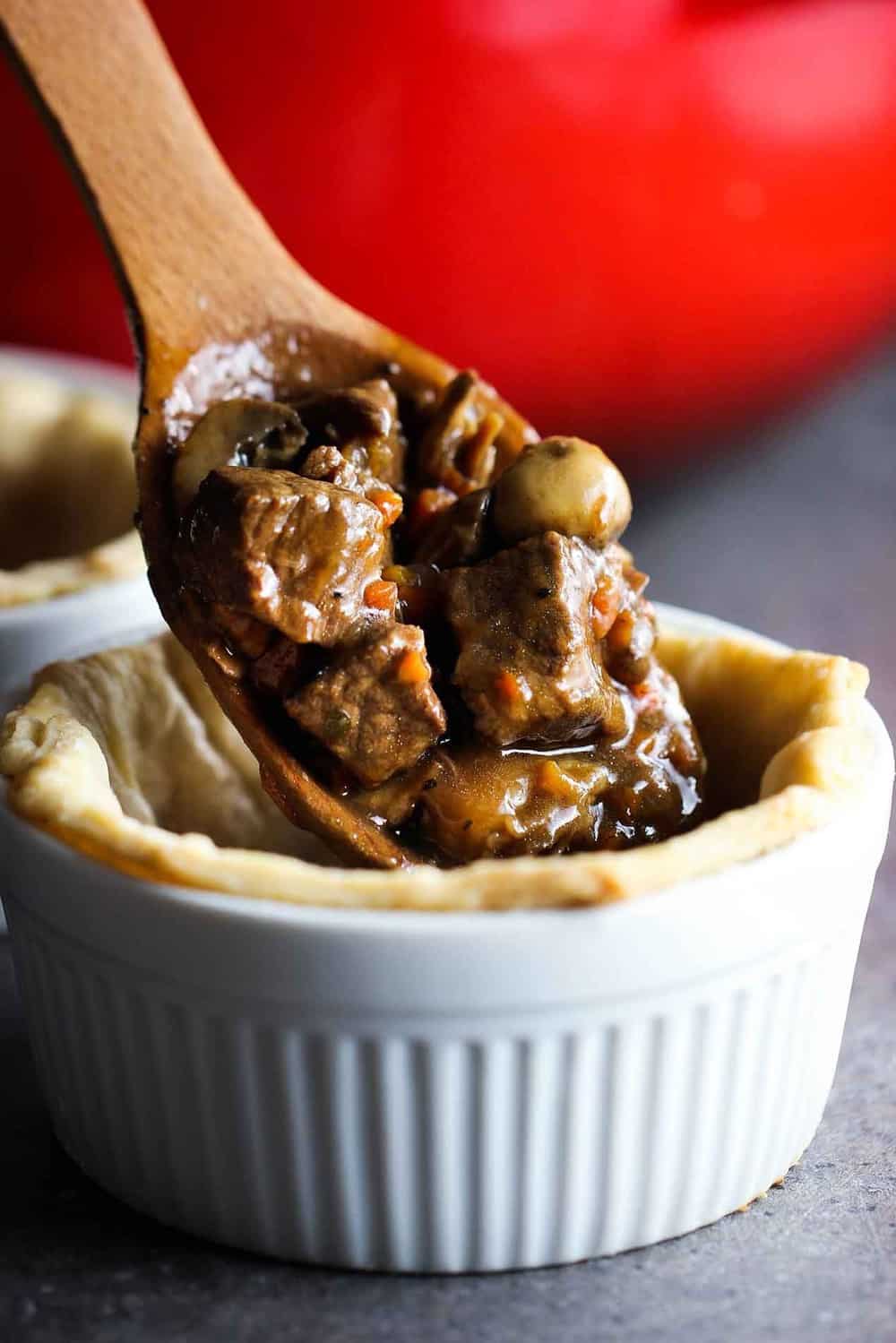 GUINNESS AND BEEF PIE IS A ST. PADDY'S TRADITION
Now, it's time to count your lucky Irish four-clovers because you are about to make one of the most impressive and delicious dishes of your life!
Trust us when we tell you, when you present this dish to your loved ones, they will will absolutely gasp in impressed astonishment. And don't worry about all about making this incredible Pub-Style Guinness and Beef Pie…you've got the luck of the Irish on your side.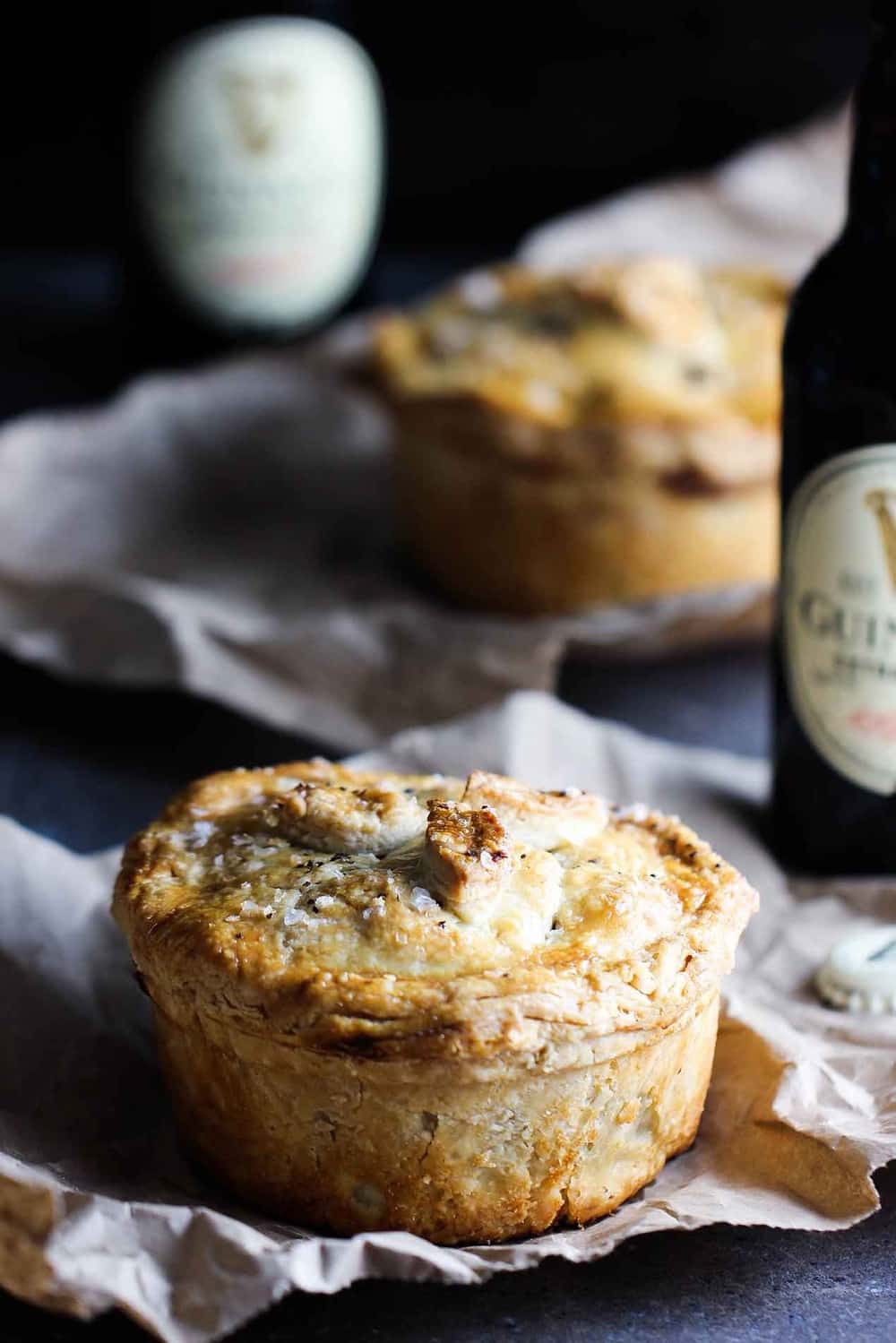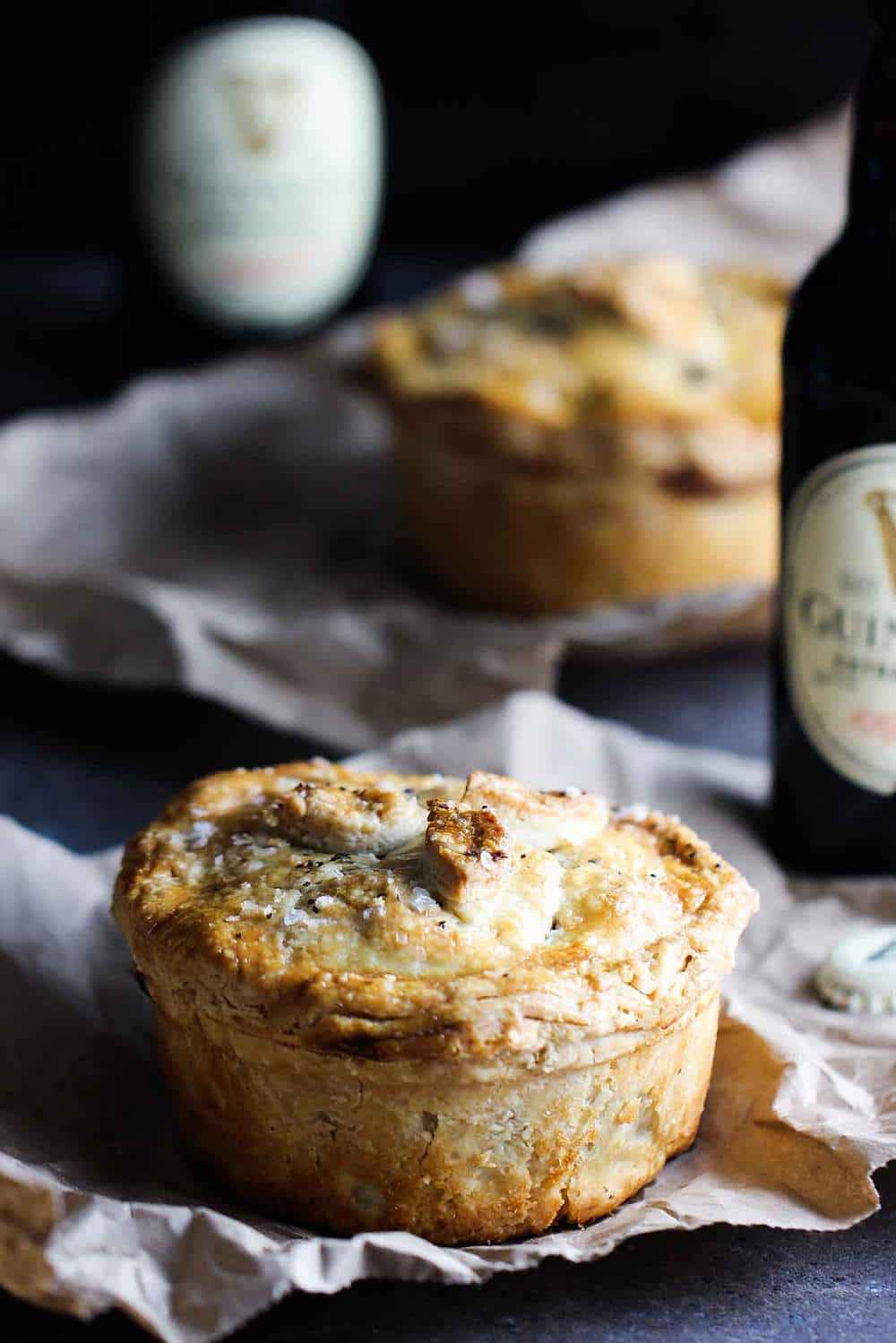 Go for it and make a batch of this Pub-Style Guinness and Beef Pie recipe!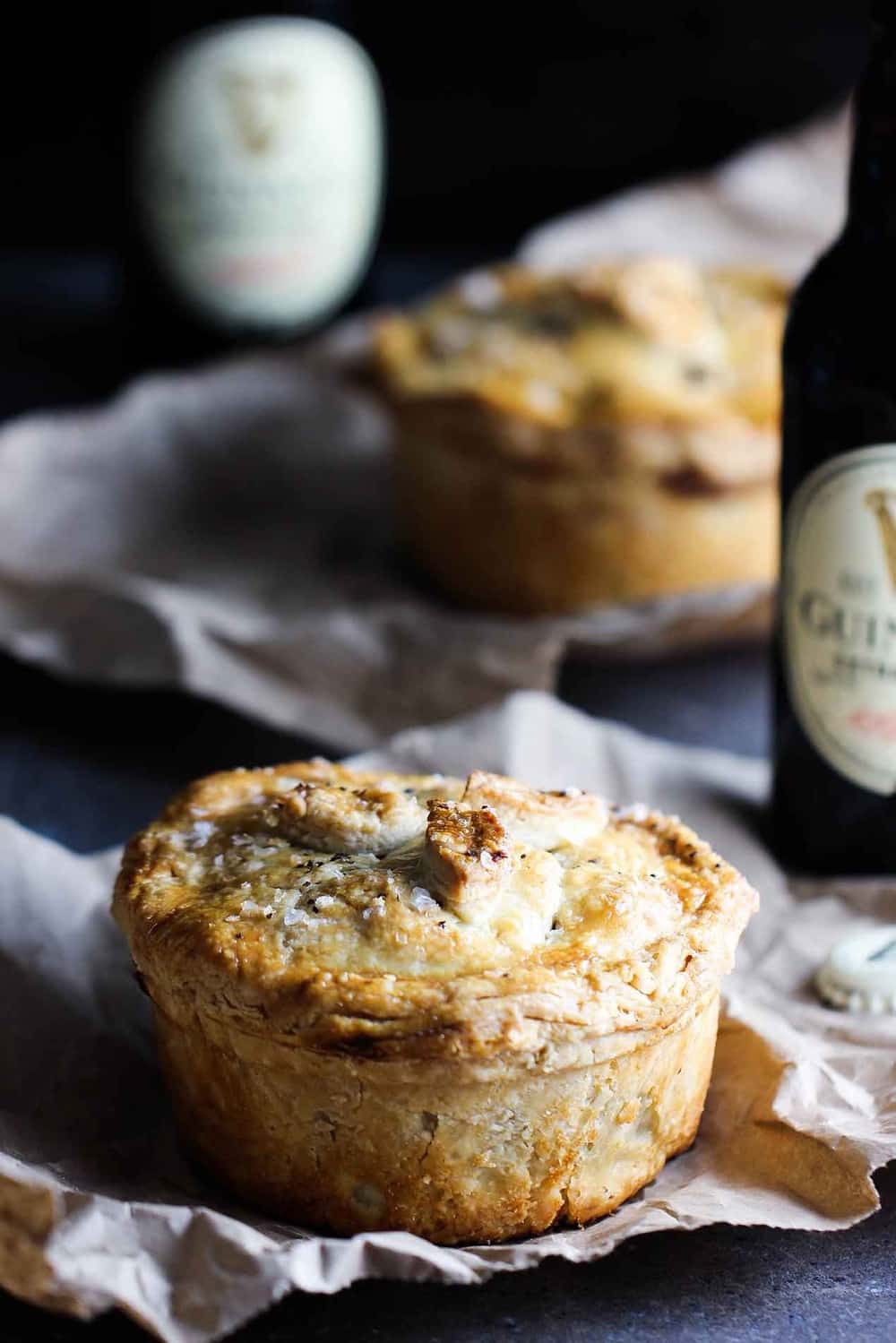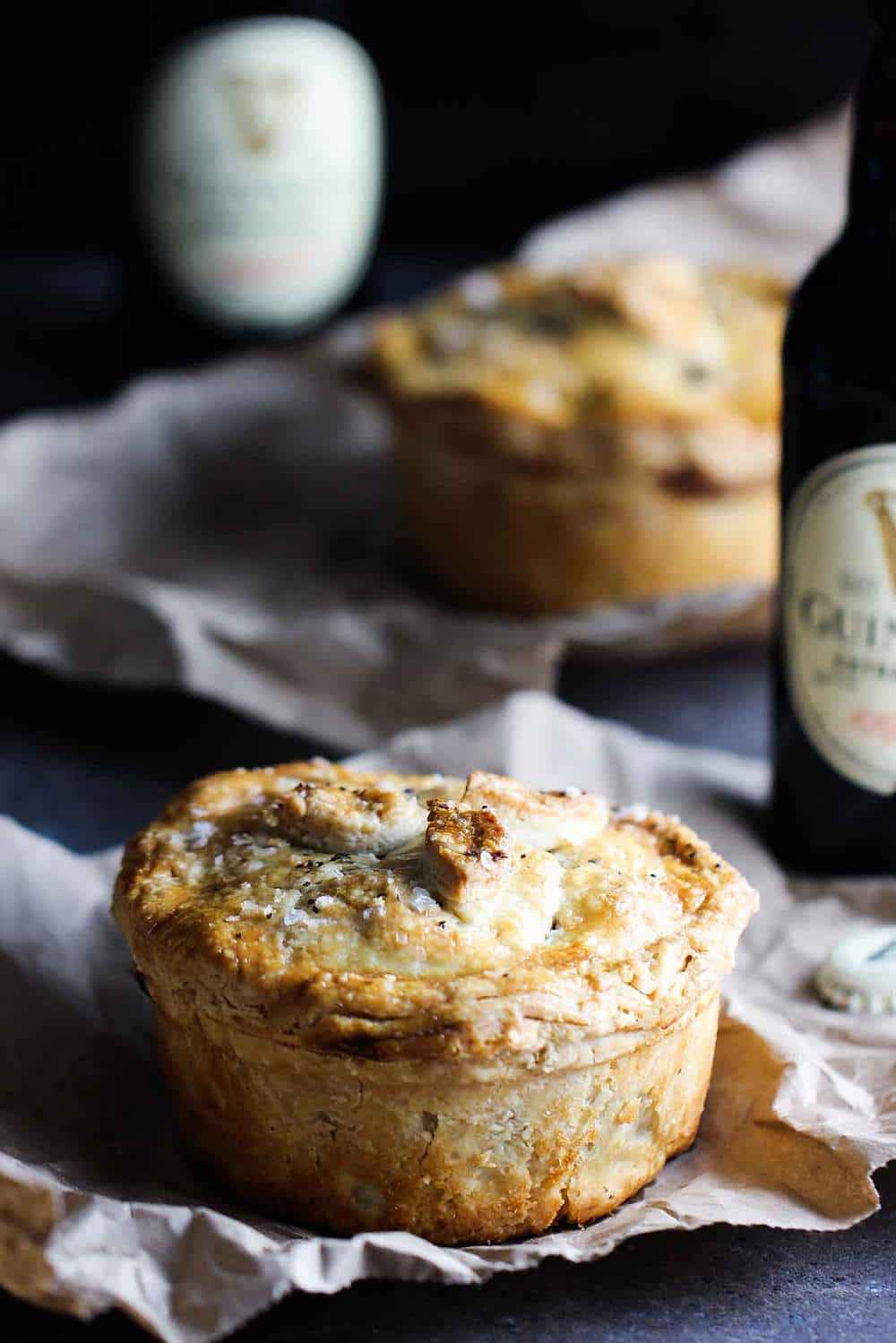 Pub-Style Guinness and Beef Pie
This Pub-Style Guinness and Beef Pie recipe is about as comforting and fulfilling as any recipe ever was. The Guinness and porcini add such a depth of flavor and the slow simmered beef becomes fork-tender. And of course, the crust. You simply must make this with the crust. It all comes together to make Irish magic! You will need
4 (8oz.) large ramekins
, or you can make in a pie dish.
Print
Pin
Rate
Prep Time: 30 minutes
Cook Time: 4 hours
Total Time: 4 hours 30 minutes
Calories: 346kcal
Ingredients
Perfect pie dough (link to recipe below) you will have enough for two pie crusts, top and bottom
1 4 oz bag of dried porcini mushrooms*
2 tbsp olive oil
Kosher salt and freshly ground black pepper
1 2 1/2 to 3 lb brisket cut into bite-size chunks
2 onions chopped
3 large carrots chopped
1 tbsp cane sugar*
4 tbsp all-purpose flour
1 11.2 oz bottle Guinness
2 beef bouillon cubes dissolved in 1 1/2 cups of hot water
1 sprig fresh thyme
1 fresh bay leaf
2 sprigs fresh parsley
4 strips thick cut smoked bacon roughly chopped
8 oz button mushrooms halved
2 tbsp softened butter for greasing the pan
1 egg yolk + 1 teaspoon water
Coarse sea salt for topping
*Available in many major supermarkets or specialty food markets (i.e., Whole Foods, etc.)
Instructions
PREPARE THE BEEF PIES
Bring 2 cups of water to a boil and then pour the hot water over the porcini mushrooms in a heatproof bowl. Let sit for 20 minutes.

Pre-heat oven to 325°F.

Season the meat with salt and pepper.

Heat 1 tablespoon oil in large heat proof pot (preferably a

Dutch oven

) over medium-high heat and sear the meat until browned all over. You'll probably need to do this in batches. Set aside.

At this point, if excess liquid (fat) has accumulated in the pot, discard most of it.

Over medium heat, in the same pot, add the onions and carrots, adding a little more oil, then sauté until starting to get soft, about 8 minutes.

Squeeze the soaked porcini mushrooms and add them to the pot, reserving the soaking liquid.

Add in the sugar and flour, stirring to coat and make a roux, about 4 minutes.

Add the meat, and any collected juices, back into the pot and mix with a wooden spoon.

Add in the Guinness, stock and almost all of the porcini soaking liquid (discarding the last few drops).

Tie together the thyme, parsley and bay leaf and nestle into the pot.

Add one tsp salt and 1/2 tsp black pepper.

Cover with lid and place in pre-heated oven for 3 hours.

While the stew is cooking, cook the bacon in a large skillet over medium heat, until crisp.

Add the mushrooms and cook until they have released their liquid and starting to turn golden. Set aside.

Once the stew is finished, stir in the bacon/mushroom mixture. Let sit until cool, the longer the better.

Once ready to make the pie, pre-heat the oven to 425°F. Liberally grease your ramekins or pie dish/pan with softened butter.

Roll out the first pie dough to about 1/8-" thickness. If using ramekins, cut 4 circles out that are about 2 inches wider in diameter than the top of each ramekin. If using a pie dish/pan, cut a circle out that is about 2 inches wider in diameter than the top of the pie dish/plate.

Line the ramekins (or pie dish/pan) with the cut dough with overhang. Use scissors to cut the excess dough. The dough should just reach the top of the dish.

Par bake the dough in the oven, using pie weights, or lining the bottom of the dough with parchment paper and adding dried beans. Bake for about 12 minutes and then remove from oven and remove weights or beans/parchment paper.

Add the beef to the dish using a slotted spoon so not too much sauce goes into the pie.

Fill until the meat mixture is slightly higher than the rim of the dish. You very well have extra stew...that's okay, it freezes beautifully, and is also delicious by itself.

Roll out the remaining dough to the same thickness and cut a circle just big enough to cover the ramekins or dish/pan.

Brush the edges of par-baked pastry with the egg wash, then cover with the dough top(s).

Crimp the edges of the dough to seal them together, then re-roll your trimmings to make a decoration (i.e., tree leaves), if you prefer.

Use a sharp knife to make a couple large slits in the top dough, then add the decorations (if using), and then brush the top generously with the egg wash.

Sprinkle the coarse sea salt and black pepper over the top. Place on a baking sheet and bake for 40 minutes, until golden.

Remove from the oven and let rest between 10 and 30 minutes. Heat up the remaining gravy from the pot. Serve with gravy on the side
Nutrition
Calories: 346kcal