There is something just so satisfying about a Classic Cobb Salad. All the flavors come together to make such a wonderful taste combination.
And, of course, all of the components of this classic salad can be made up to 1 day in advance. This is great to serve to a group. Lay all the various ingredients out on a serving table, and let folks put together their own salad!
HOW TO MAKE A CLASSIC COBB SALAD
As mentioned, all of the components of this salad can be made in advance.
Let's start with the seasoned chicken.
We find that pounding the chicken to a thin 1/4-inch thickness is ideal. We use a freezer baggy and a meat mallet to achieve this.
Next, season the cutlets with salt, pepper, and fresh herbs.
Meanwhile, you'll want to fire your grill up to medium heat.
Chicken is the quintessential protein for this famously delicious salad.
Now, throw these beautiful chicken cutlets on your grill and cook to perfection.
We use an instant-read thermometer to ensure the chicken reaches 165°F.
WHAT'S IN A CLASSIC COBB SALAD
Well, you just have to have bacon.
We cook it up either in an oven on a baking sheet for 20 minutes, or in a skillet until crisp.
Yes, bacon!
Hard-boiled eggs are typical, too.
Yet another part of this salad that can be made up to 1 day in advance!
The mustard vinaigrette is the perfect dressing for this salad.
So easy and so fresh.
Perfect in every way!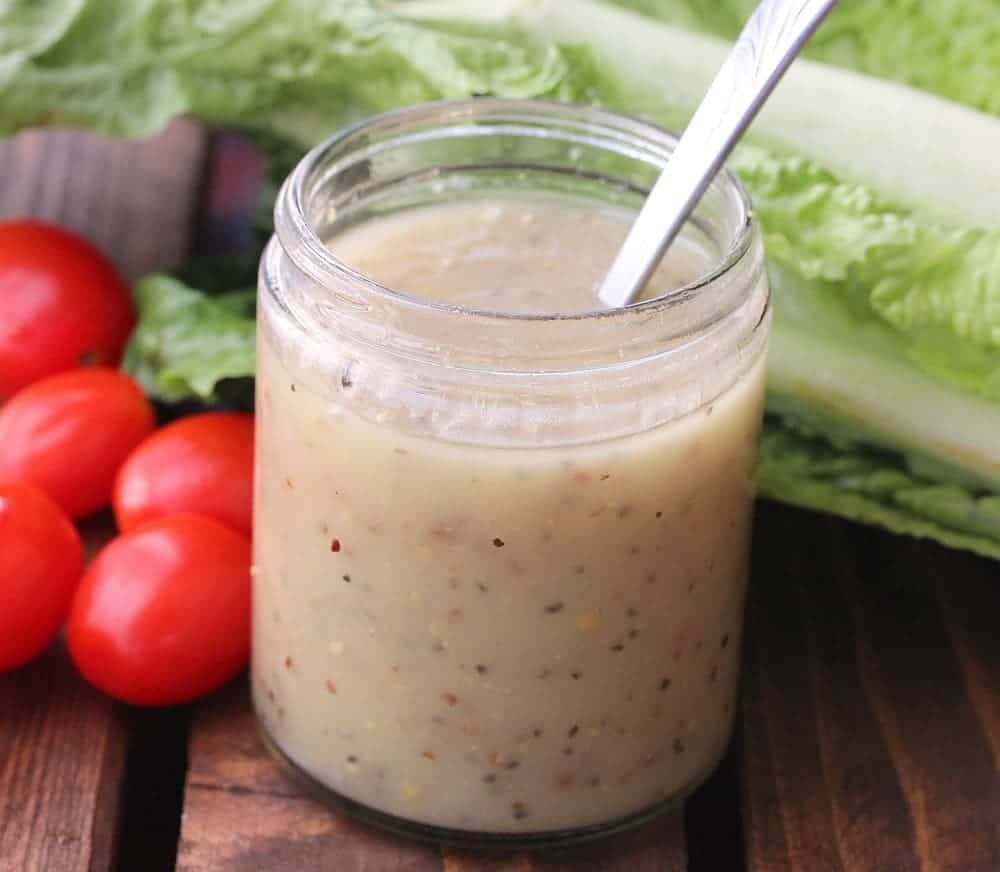 This salad will fill you up, that's for sure. For a lighter version, go with half the cheese and use less of the vinaigrette.
Another favorite salad is our Spinach with Warm Bacon Dressing!
But in the meantime, make this amazing Classic Cobb Salad!
And when you do, be sure to take a picture, post it on Instagram, and tag @howtofeedaloon and #howtofeedaloon!
Classic Cobb Salad
This Classic Cobb Salad has all the ingredients that just go together so perfectly. Make it lighter by cutting the cheese and vinaigrette in half.
Print
Pin
Rate
Servings: 4 people
Calories: 267kcal
Equipment
Grill for cooking the chicken
Ingredients
2 large eggs
3 chicken breast halves skinless and boneless, about 6 oz each
2 tbsp flat-leaf parsley fresh, minced
Kosher salt and freshly ground black pepper to taste
1 tsp dried parsley
1 tsp dried oregano
1 tbsp olive oil
4 thick slices Applewood-smoked bacon roughly chopped
1 avocado peeled, seeded and roughly chopped
2 Romaine lettuce hearts washed, dried, and roughly chopped
2 cups cherry tomatoes halved (use red and yellow for a colorful presentation)
1 cup crumbled blue cheese Gorgonzola is nice, too
1 cup mustard vinaigrette click for easy recipe
Instructions
HARD BOIL THE EGGS
Hard boil the eggs by placing them in a saucepan just large enough to hold them. Add cold water to cover by 1 inch and bring just to a boil over high heat.

Remove the pan from the heat and cover. Let stand for 15 minutes.

Drain the eggs, then transfer to a bowl of ice water and let cool.

Peel the eggs and cut into quarters.
PREPARE THE CHICKEN
One chicken breast at a time, place in a large freezer bag, and using the side of a meat pounder, pound the chicken breasts until they are uniform 1/2-inch thick.

Season with salt, pepper and the herbs (press to help the herbs adhere).

In a large nonstick pan, heat the oil over medium heat.

Add the chicken and cook until browned on both sides and cooked through (about 5 minutes per side).

Transfer to a plate to cool.
FRY THE BACON
Add the bacon to the frying pan and cook, stirring occasionally, until crisp.

Use a slotted spoon and transfer to paper towels.
ASSEMBLE THE SALAD
When ready to serve, slice the chicken breasts across the grain into strips.

Divide the lettuce evenly among 4 individual plates, or heap it onto a platter.

Arrange the chicken, bacon, tomatoes, avocado, eggs, and cheese on the lettuce.

Drizzle with some of the dressing and serve, passing the remaining dressing on the side.
Nutrition
Calories: 267kcal | Carbohydrates: 8g | Protein: 23g | Fat: 12g | Saturated Fat: 3g | Cholesterol: 160mg | Sodium: 158mg | Potassium: 770mg | Fiber: 4g | Sugar: 2g | Vitamin A: 785IU | Vitamin C: 26mg | Calcium: 37mg | Iron: 2mg