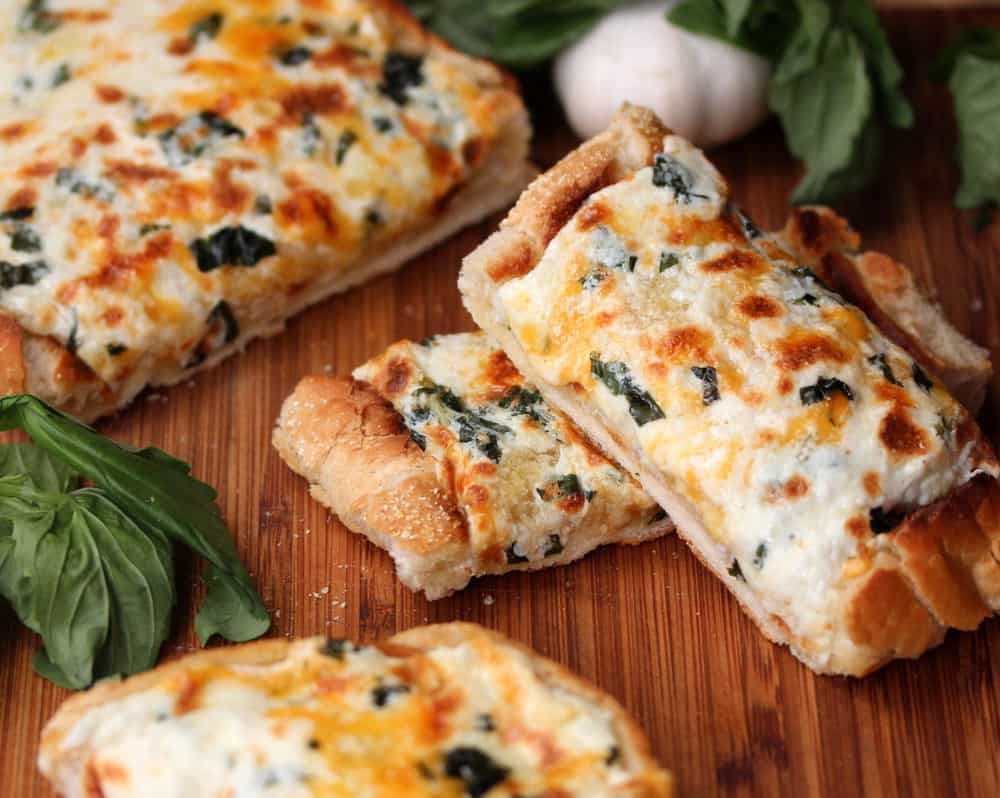 Easy cheesy toasted garlic bread is just that:  Easy.  Cheesy.  Toasted…and loaded with Garlic (but not too much)!   The prep couldn't be easier.   Wonderful for an appetizer before dinner, or a great party snack…or a wonderful treat during a cold, wintery weekend day.   Enjoy!  Very much Loon Approved!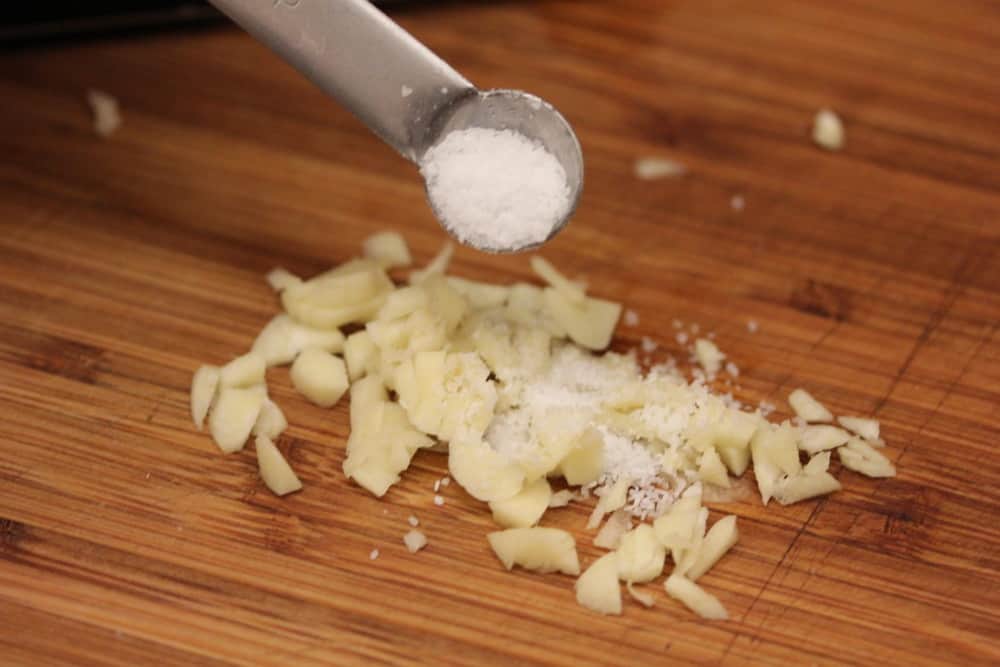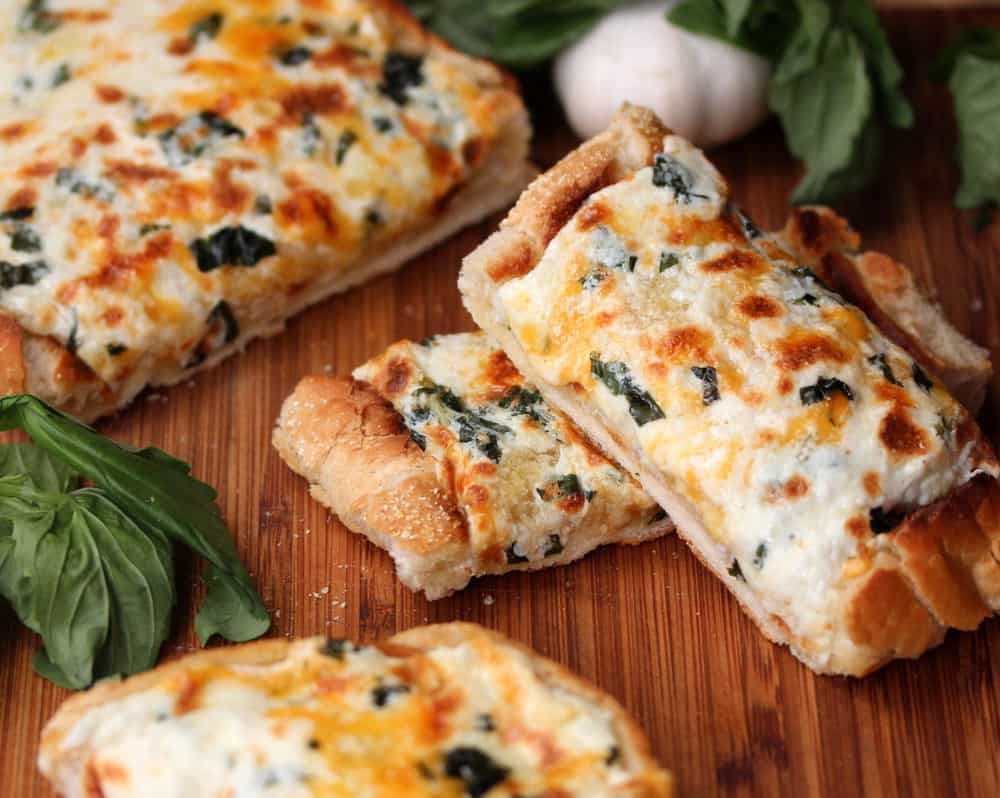 Easy Cheesy Toasted Garlic Bread
This easy cheesy toasted garlic bread is the perfect accompaniment, or starter, to a great Italian feast, or for a party...or whatever! It's so easy, and is really, really delicious. Enjoy!
Print
Pin
Rate
Prep Time: 10 minutes
Cook Time: 25 minutes
Total Time: 35 minutes
Servings: 4 people
Calories: 282kcal
Ingredients
1 large loaf of bread Italian or French baguette work very well - halved, lengthwise
2 -3 cloves garlic peeled and minced
1/4 tsp Kosher salt
5 1/3 tbsp unsalted butter room temp
1/2 cup mozzarella shredded
1/2 cup cheddar shredded
1/4 cup Parmesan cheese grated
2 - 3 tbsp chopped fresh herbs such as basil or parsley
Instructions
Pre-heat oven to 400 F.

On a cutting board, sprinkle the salt over the minced garlic.

With the back of a knife, or fork, mash until it becomes paste-like.

Add the garlic paste to the softened butter, mix until well incorporated.

Smear the butter/garlic mixture evenly onto the 2 halved loaves.

Bake for about 10 minutes.

Remove and add the cheeses, then top with the herbs

Bake for about another 15 minutes, until bread is lightly browned and crisp on the edges.

Removed and let cool for about 3 - 5 minutes.

Slice and serve nice and hot.
Nutrition
Calories: 282kcal