Spiedini alla Romona is absolutely heavenly. It originates in the Lazio region of Italy, home to Rome.
The baked bread, oozing with mozzarella is divine. But the sauce. Once again, it's all about the sauce.
This dish could be in a museum, it's so beautiful. But then, just wait until you take your first bite. Oh, you had me at Spiedini all Romana!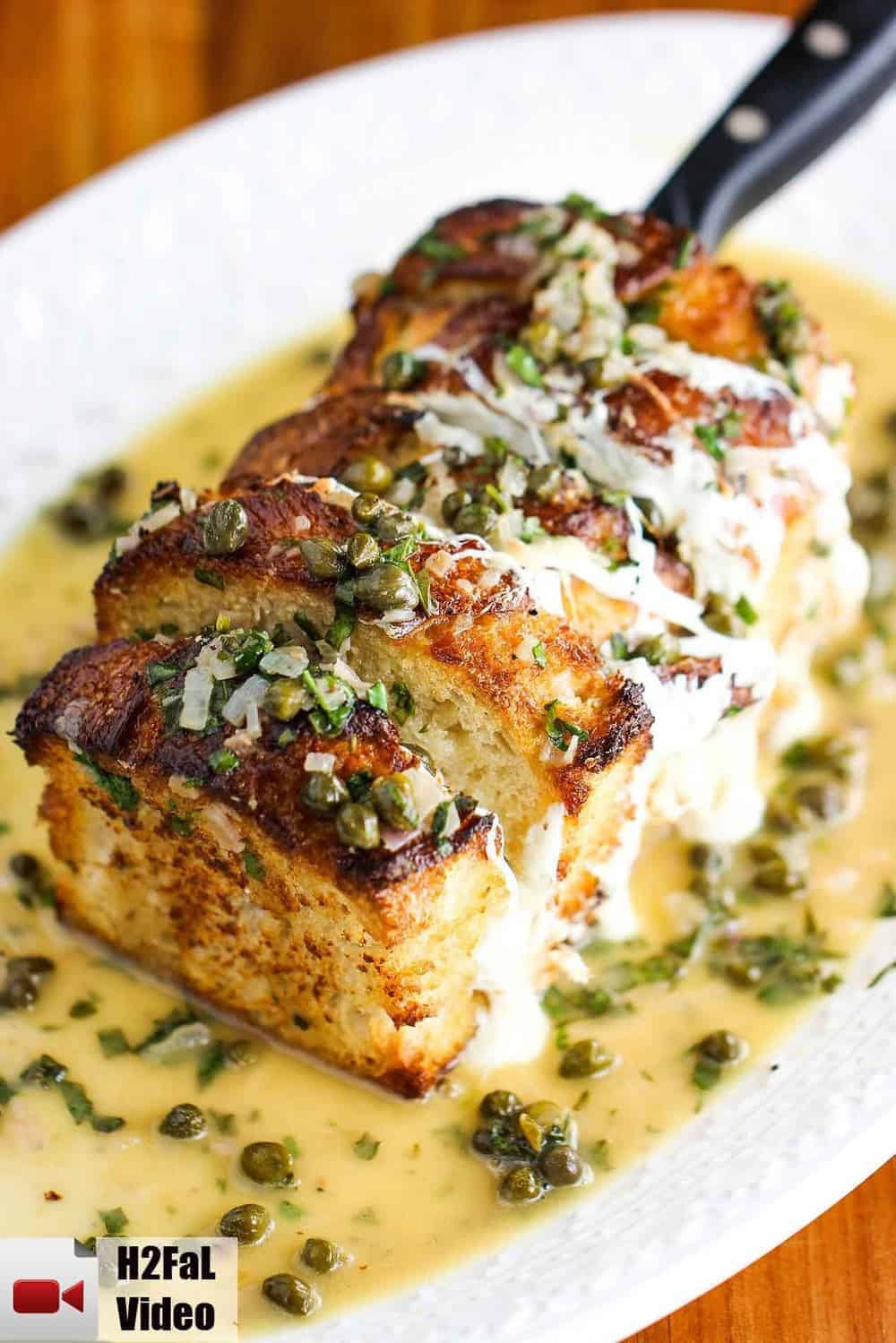 This Spiedini all Romana is a re-creation of one of our favorite dishes at one of our favorite restaurant institutions in NYC: Carmines.
Watch us show you how simple it is to make this most impressive dish. It's almost as much fun to make as it is to eat! Almost…
HOW TO PREPARE SPIEDINI ALLA ROMANA
Don't be afraid of the anchovies…they aren't pronounced in the flavor profile, but add just enough depth to make this dish awesome.
Since the anchovies are chopped, and then pressed into the shallots as they cook, they literally almost melt into the sauce. You would never know they are there, but they add a depth to the sauce that is insanely good.
Just so good.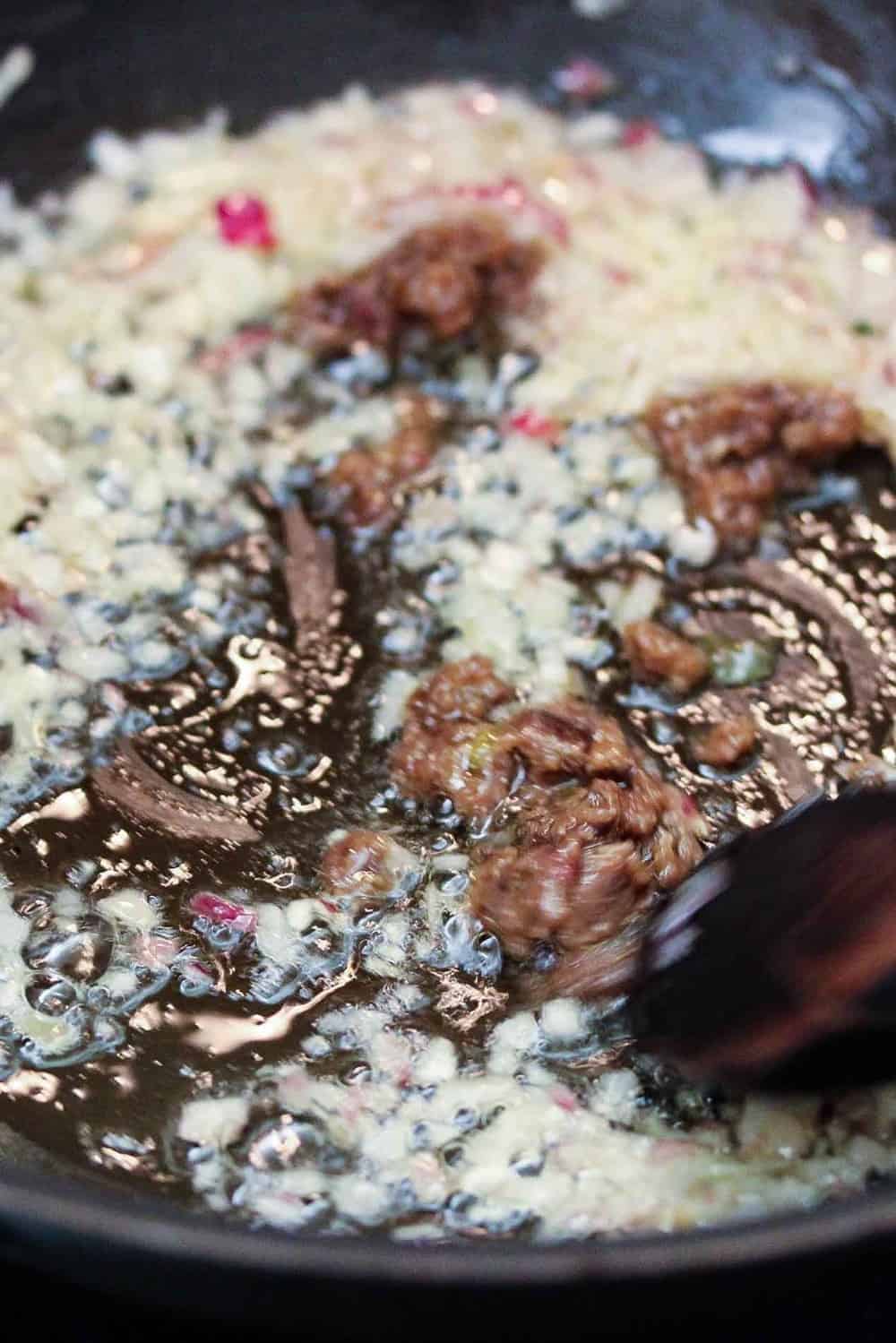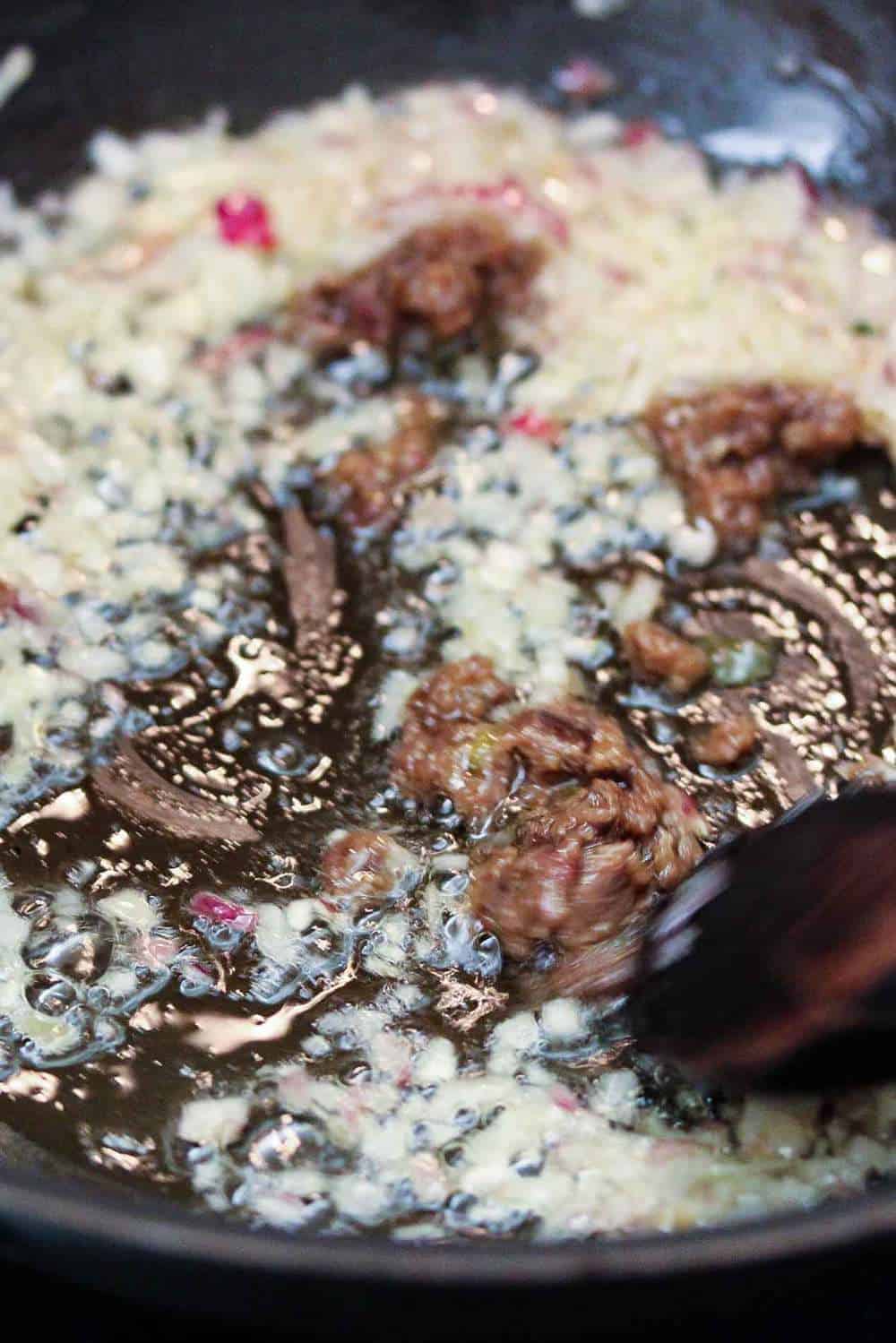 We love to get a nice large loaf of bread, and then cut off the ends and the sides to make it a long and rectangular shape. Then slice the bread into 1/4-inch or 1/2-inch slices.
Choose your favorite type of bread. We really love a nice sourdough loaf, but almost any kind will do.
Mmmmm…everything is all right when a beautiful loaf of bread is involved.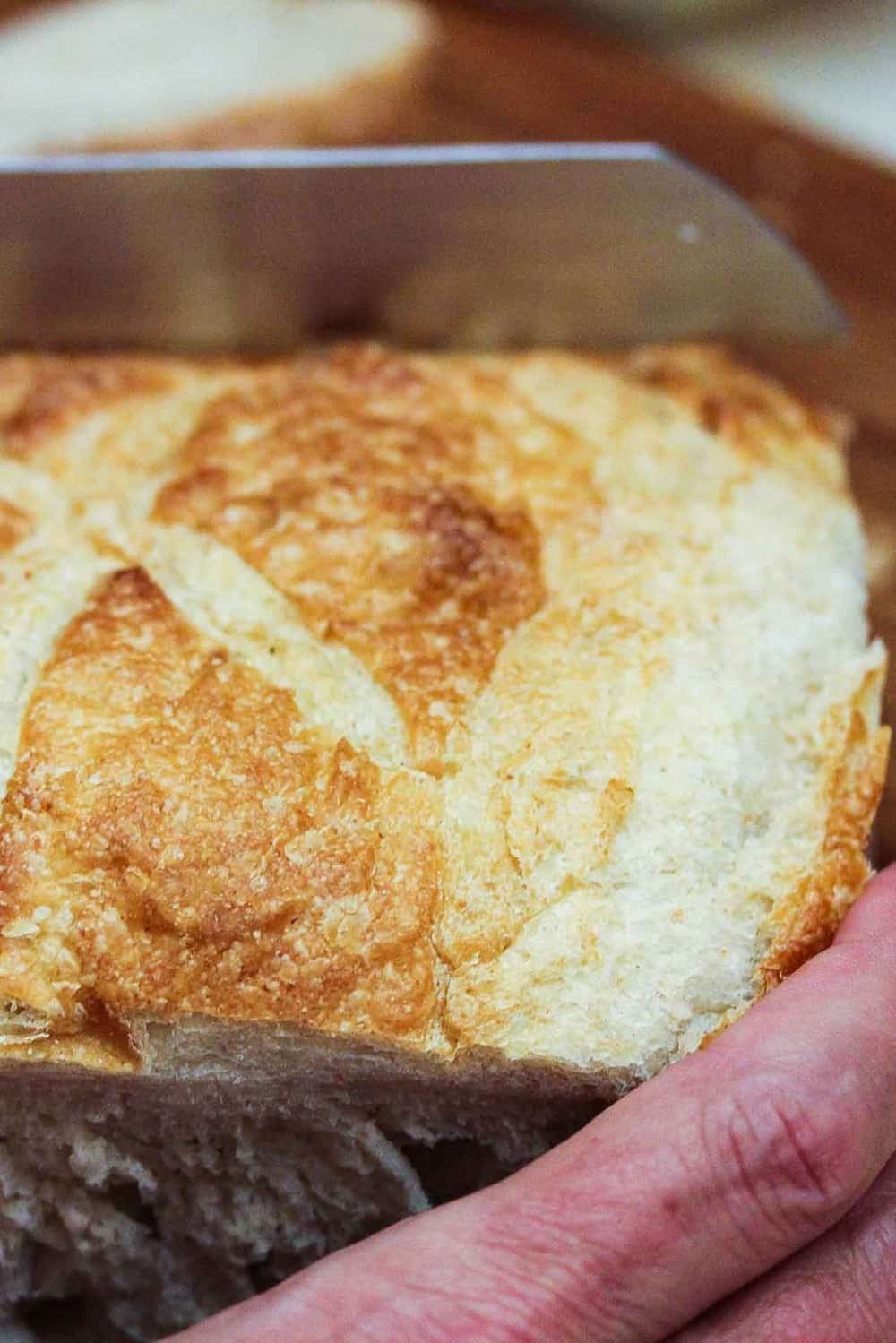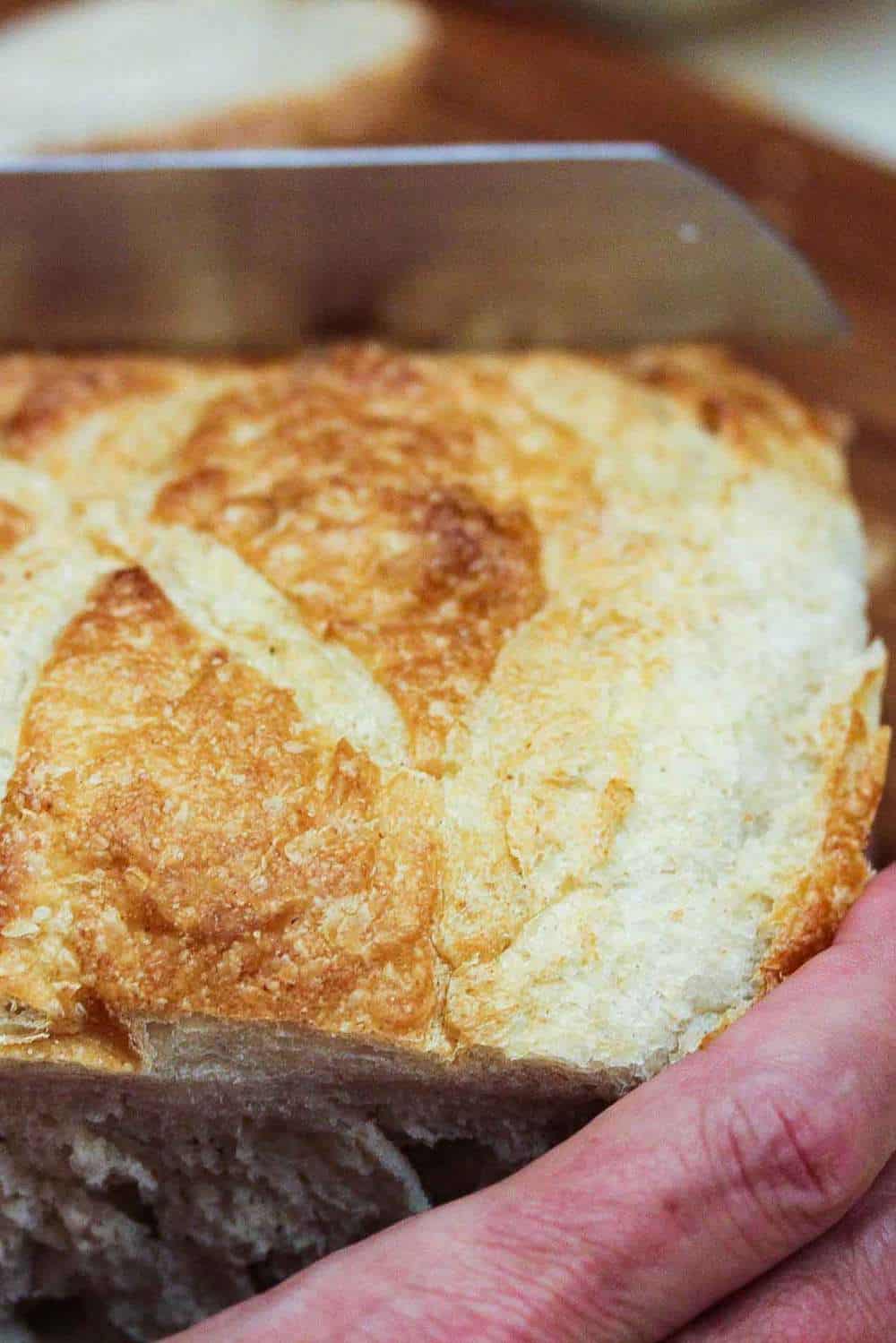 Now, the fun really begins.
Be sure to get good-quality fresh mozzarella. And then slice it into 1/4-inch to 1/2-inch slices.
Placing a skewer through the stacked bread and cheese keeps it all together as it bakes. You'll want to rotate the sandwich 3 to 4 times as it bakes. Don't worry if the cheese oozes out, that's good…just push it back into place with a fork.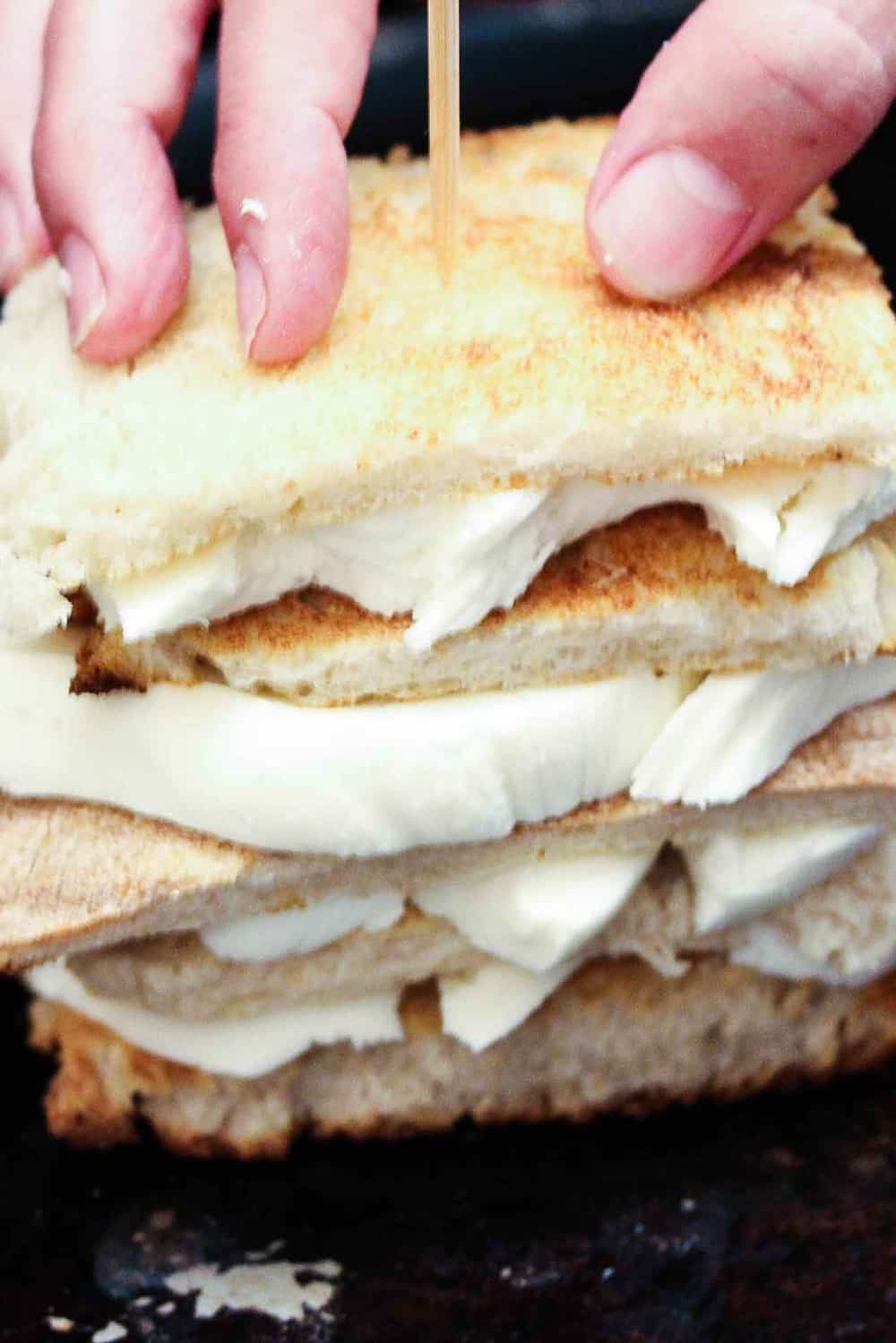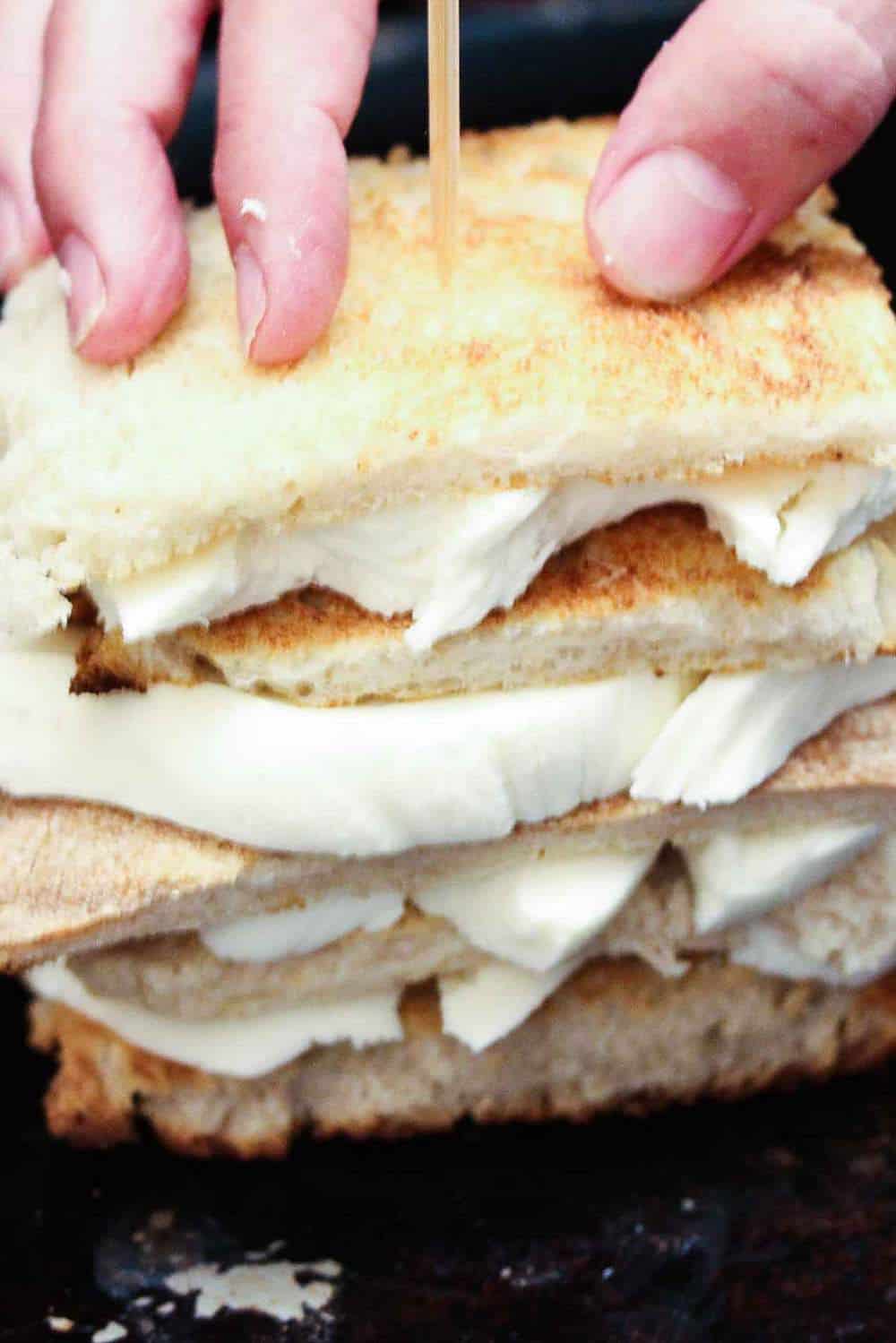 THE CUISINE OF LAZIO, ITALY IS DIVERSE, SOPHISTICATED AND DELECTABLE
We just love studying the different regions of Italy and how each has its own unique characteristics that are indicative of the land and the people who have lived there for centuries.
Read more about Cooking in Lazio from Made In Italy.
This dish is simply sublime. Once it goes on the platter, spoon the incredible sauce over it, and then either pull the bread apart and plate individually, or, do what we love to do, and let your guests pull their own gooey piece of Spiedini alla Romana.
Oh, yes. Just look at this dish.. You know what they say: When in Rome…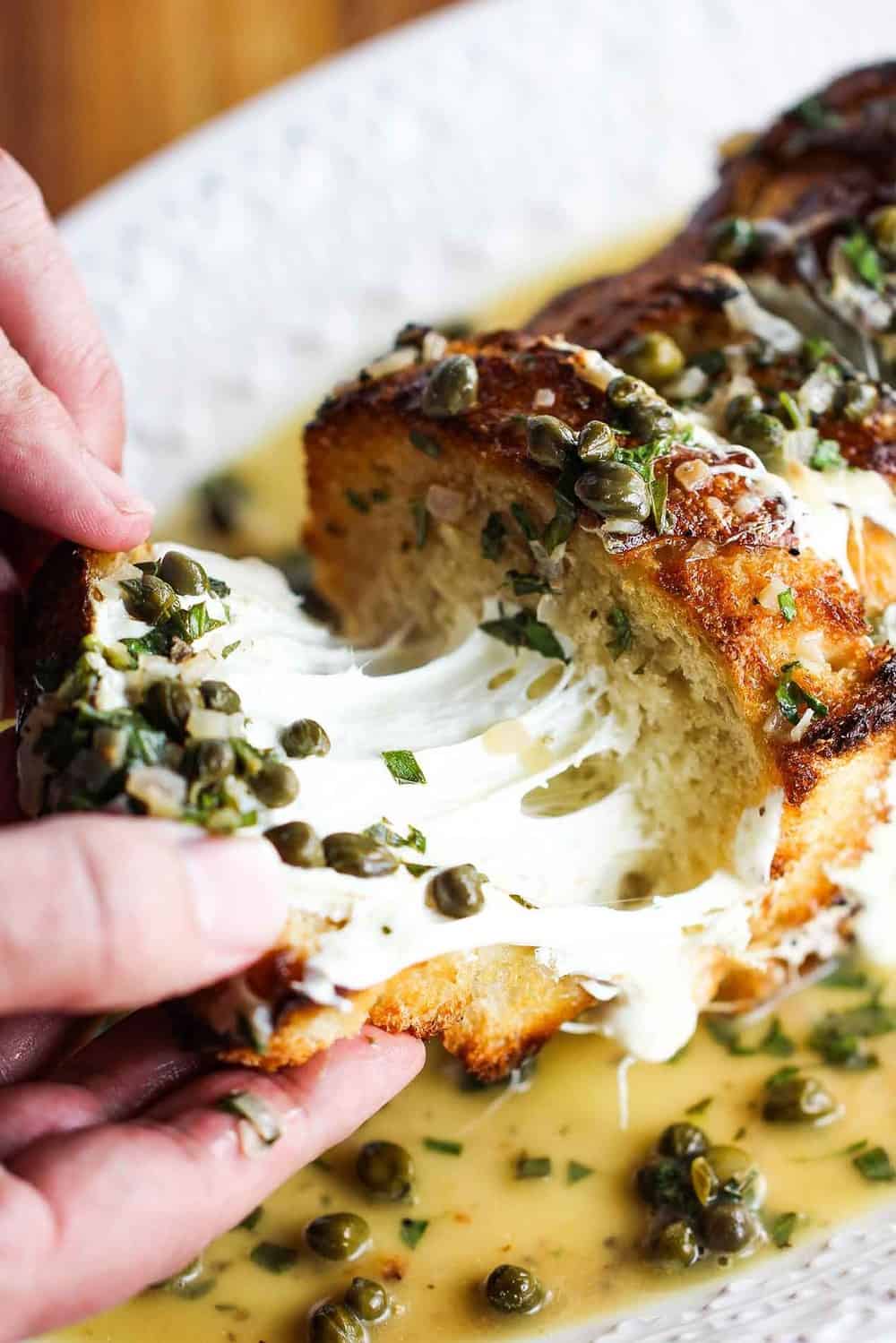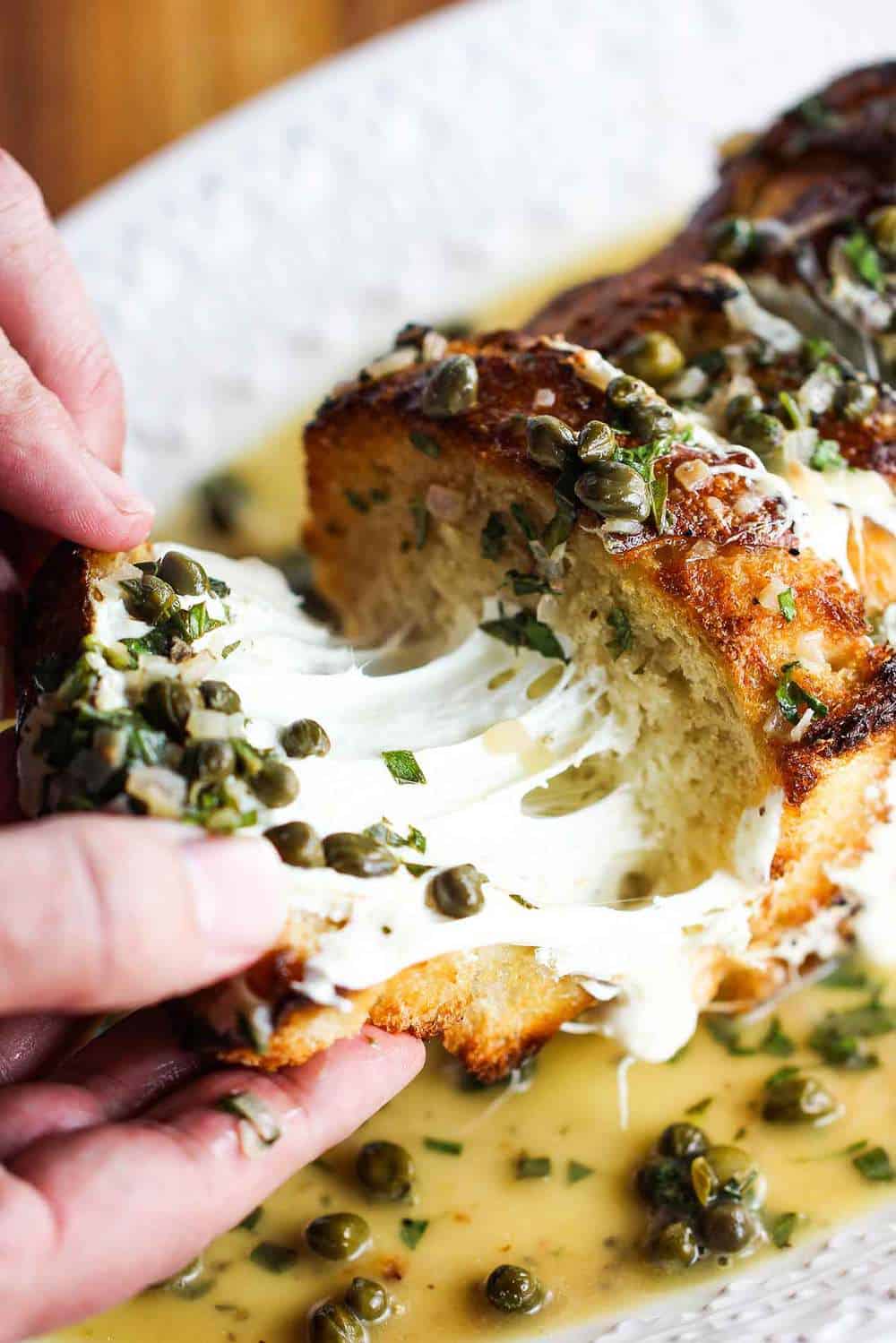 This is one of those appetizer dishes that is so impressive, but not really difficult to make. And you will make such an amazing impression when you serve this.
I make this appetizer quite often when we are hosting a dinner party, and it is easily one of the most talked-about dishes I have ever brought to the table.
Spiedini alla Romana is one of those rare dishes that is truly stunning in appearance, and then even better in taste, texture, and overall experience.
You MUST make this Spiedini alla Romana…it never disappoints. This is the perfect Italian appetizer, here's what we think is the perfect Italian dessert, our Tiramisu!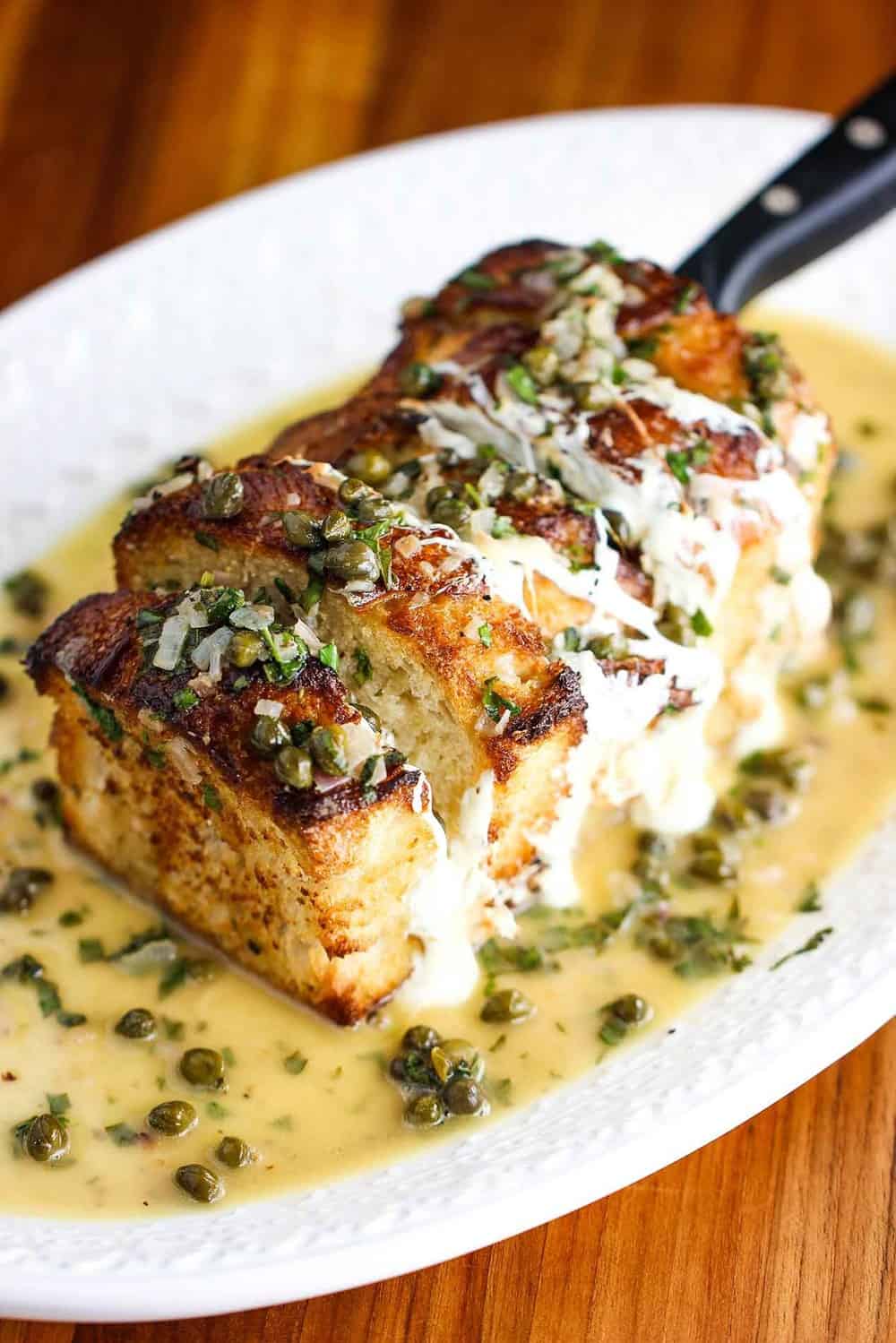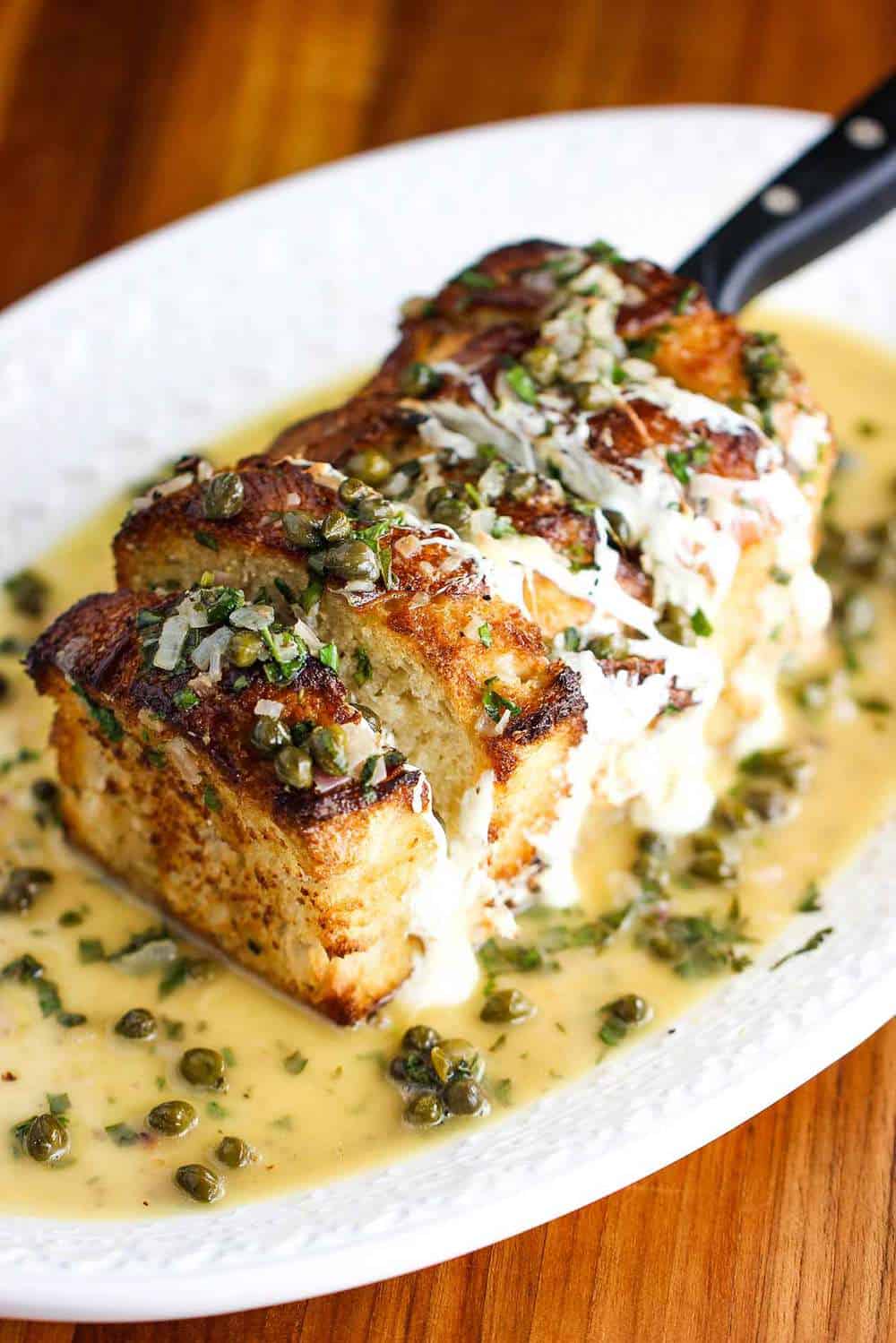 OTHER CLASSIC ITALIAN STARTERS
Baked Clams
Mushrooms Stuffed with Sausage
Braised Artichokes
Baked Clam Dip
Garlic Parmesan Wings
Panzanella (Tomato and Bread Salad)
In the meantime, go forth and make this amazing Spiedini alla Romana!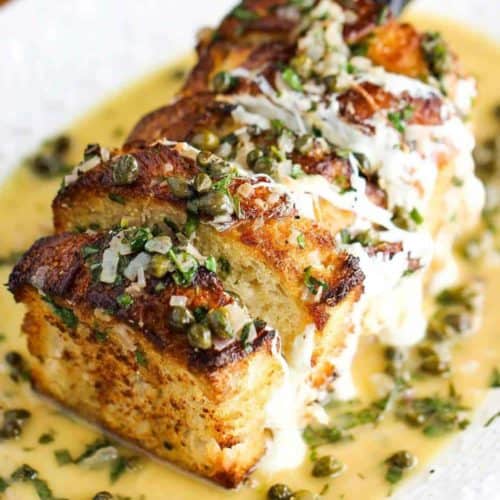 Spiedini alla Romana
This Spiedini alla Romana is hands-down one of the most spectacular AND delicious appetizers you will ever serve. Don't be afraid of the anchovies, the taste is subtle and provides a depth to the sauce that is heavenly. This one is a keeper if there ever was one.
Print
Pin
Rate
Servings: 4 people
Calories: 365kcal
Ingredients
6 tbsp unsalted butter
1 shallot, finely chopped
4 anchovy fillets, drained and coarsely chopped (we like the kind packed in oil, but packed in water works, too)
1/4 cup white wine
1 cup chicken stock
1/4 cup nonpareil capers, drained
6 large basil leaves, chopped
1 tbsp fresh flat-leaf parsley, chopped
Kosher salt and freshly ground black pepper
1 large loaf rustic-style bread, round or rectangle loaf, not-sliced
1 clove garlic, cut in half
1 lb fresh mozzarella, sliced into 5 half-inch slices
Instructions
Pre-heat oven to 500°F.

In a medium-sized skillet, heat 1 tablespoon of the butter. Add the shallot and cook over medium heat for about 2 minutes, until they are lightly browned.

Add the anchovies and use the back of a fork to rub them into the shallots. Cook for about another 1 to 2 minutes.

Add the wine and cook for 1 minute.

Add the chicken stock and increase the heat to high and bring to a boil. Let cook for 2 minutes.

Reduce heat to medium and add remaining butter, one tablespoon at a time, whisking often, until the sauce thickens a little.

Stir in the capers, basil and parsley. Season with a pinch of salt and pepper. Cover and remove from heat.

Cut the ends off of the loaf of bread, and the sides, too, until you have a rectangular loaf of bread. Cut the loaf into 5 or 6 1/4-inch to 1/2-inch slices.

Place the bread slices in the oven directly on the rack and toast them for about 5 minutes, until lightly browned. Remove from the oven.

Using the cut side of the garlic, rub it all over both sides of each toasted slice of bread.

Place one slice of bread on a cutting board and place a slice of the thick-cut mozzarella on the bread. Repeat this process, ending with the last piece of bread.

Spear the sandwich with a wooden (or metal) skewer and push all the way through so it will hold in place while it bakes.

Transfer to a shallow baking pan and place in the oven for 16 minutes. Use oven mitts and tongs to rotate the sandwich once every 4 minutes. (Some of the cheese will melt out of the sandwich, but that's okay, just push it back into place with a fork or spoon).

Transfer the spiedini to a serving platter, remove the skewer, and pour the warm sauce all over it.

You can cut the spiedini into individual servings, or serve as is, and let guests pull apart their own portion.
Nutrition
Calories: 365kcal