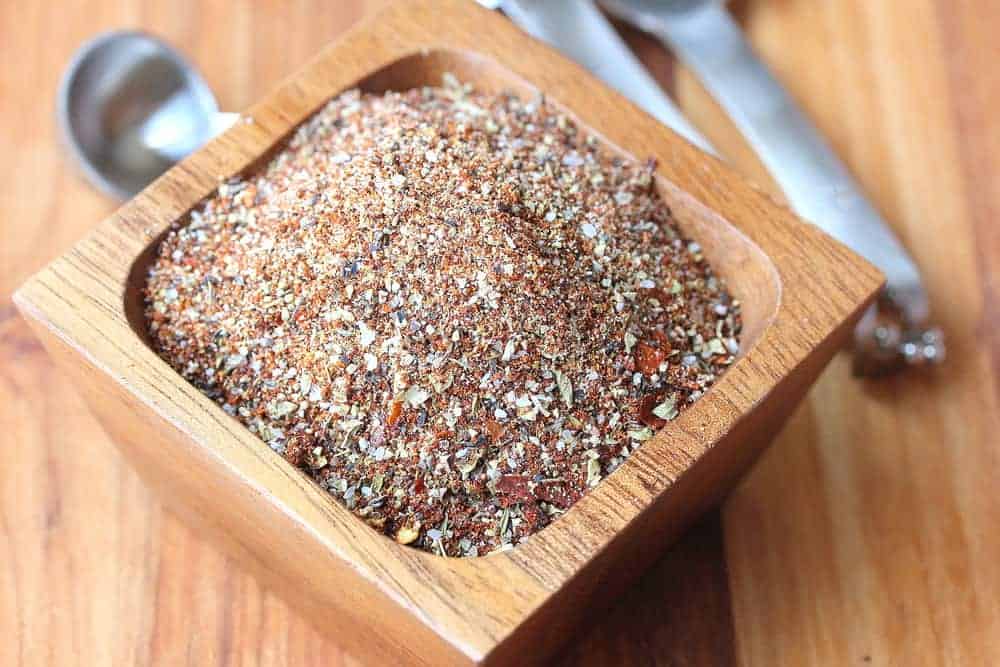 It's good to know (as best you can) what exactly is going into your recipes.  This homemade taco seasoning is packed with flavor, a little less on the sodium, and no preservatives.   Use it whenever you want to spice things up a bit…oh, and don't worry, it's not too spicy.  If you want it spicier, increase the cayenne.  So good and really easy!  Double or triple the recipe to keep on hand.  If using to make taco meat…cook the meat first, then add the seasoning (usually 1 ounce, then add 1 tablespoon of flour, then 1 cup of liquid, ie, stock).   Note:  This makes 2 ounces of seasoning (about 4 tablespoons).  The store-bought packets usually are 1 ounce (2 tablespoons).

Homemade Taco Seasoning
This homemade taco seasoning is so much better than the packet variety, easy to make...and you control the ingredients. Adjust to your liking!
Author: Kris Longwell
Recipe type: Seasoning
Cuisine: Mexican
Serves: 15
Ingredients
2 tablespoons of chili powder
1 tablespoon of Adobo seasoning (I like Goya)
½ teaspoon of onion powder
½ teaspoon of garlic powder
¼ teaspoon of cayenne pepper
¼ teaspoon of crushed red pepper
½ teaspoon of dried oregano
2 tablespoons of ground cumin
½ teaspoon of smoked paprika
2 teaspoons of Kosher salt
2 teaspoons of freshly ground black pepper
Instructions
Combine all ingredients until fully mixed.
Store in air-tight container.