Nothing spells Summer much more than a good outdoor BBQ.  And the best BBQ's have amazing side dishes.   This Cajun Pasta Salad recipe is one of our all-time favorites.
There is a slight kick to this pasta salad, but it's a good kick!. The flavors compliment each other so well. You and your guests will keep coming back for mosr of the amazing Cajun Pasta Salad recipe!
100% Loon Approved!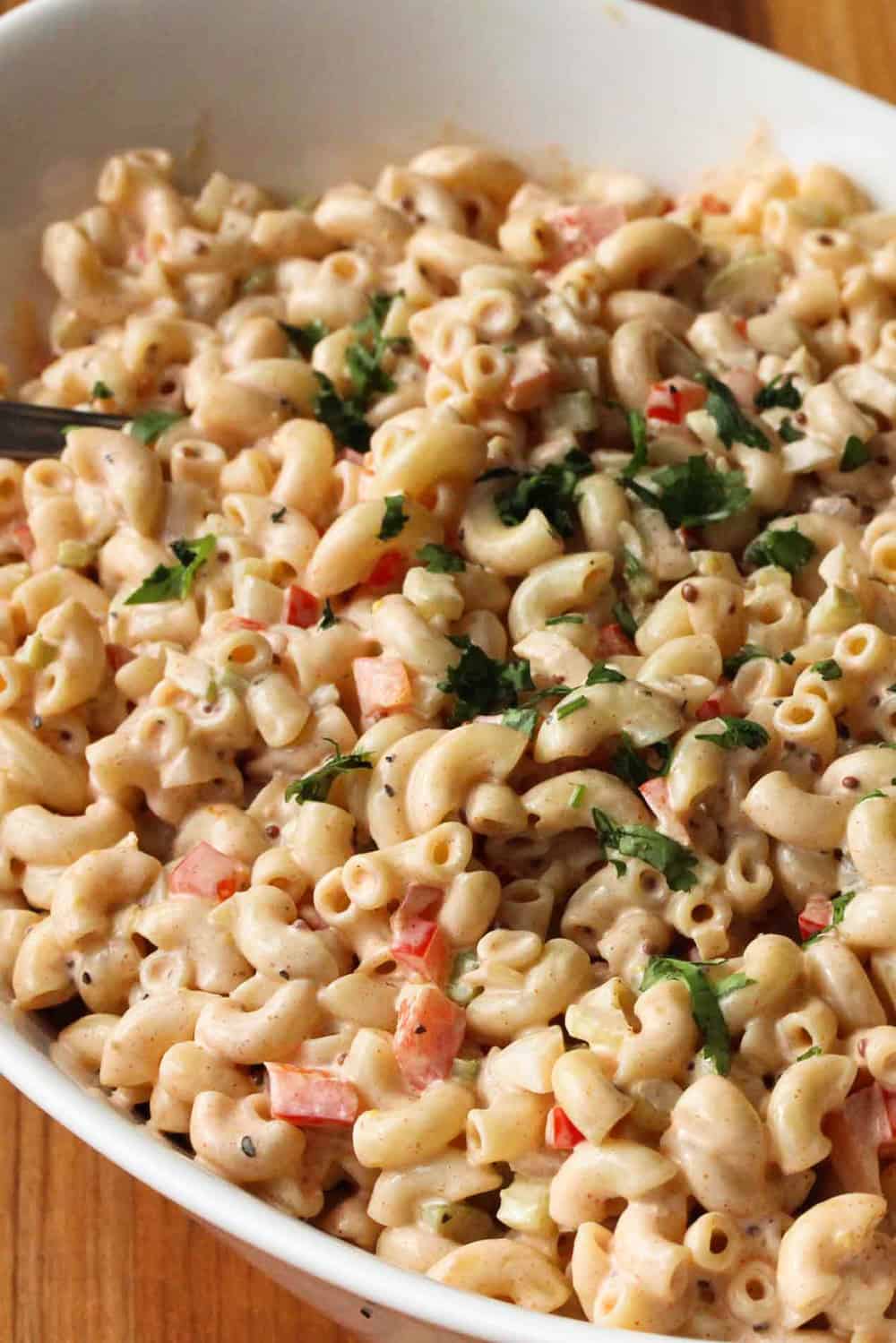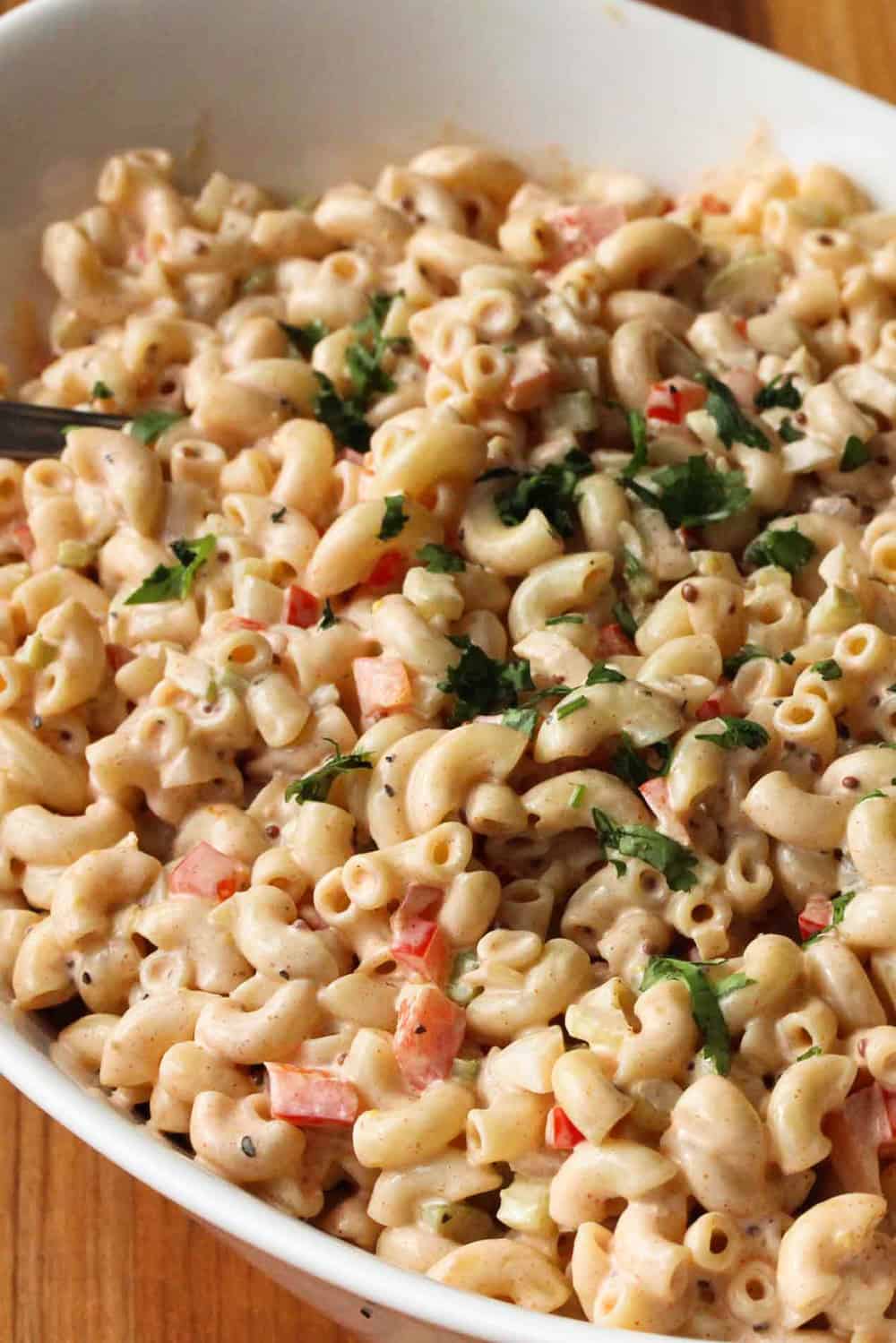 Cajun Pasta Salad
This Cajun Pasta Salad is just so good! Really bursting with flavor. Just a little kick, but nothing too much. Perfect for a Summer BBQ!! Yum! If you make this ahead of time (say several hours early...add a little extra water, as it will thicken as it sits in the fridge).
Prep Time 20 minutes
Cook Time 12 minutes
Total Time 32 minutes
Servings 8 people
Calories 295 kcal
Ingredients
Kosher salt
1 lb elbow macaroni
2 tbsp good-quality olive oil divided
1/2 cup shallots finely minced
1 cup red bell pepper cored, seeded, and finely chopped
4 celery stalks finely chopped
2 tsp smoked paprika
1 tsp Cajun seasoning
1/2 tsp cayenne pepper
2 tsp Kosher salt
1 tsp freshly ground black pepper
3 tbsp whole grain Dijon mustard
1 1/2 cups mayonnaise
3 tbsp red wine vinegar
1 tbsp fresh lemon juice
1 tsp hot sauce ie, Tobasco, Crystals
1/4 cup fresh parsley chopped, for garnish
Instructions
Bring a pot of salted water to a boil and add the pasta and cook for 9 minutes, until tender.

Drain in colander and rinse with cool water.

Transfer to a large bowl and mix in 1 tablespoon olive oil.

In a separate medium bowl, combine the remaining ingredients, including the remaining 1 tablespoon olive oil. Add 1 to 2 tablespoons water, to thin slightly.

Adjust seasonings, to taste.

Add the macaroni and mix.

Top with chopped parsley.