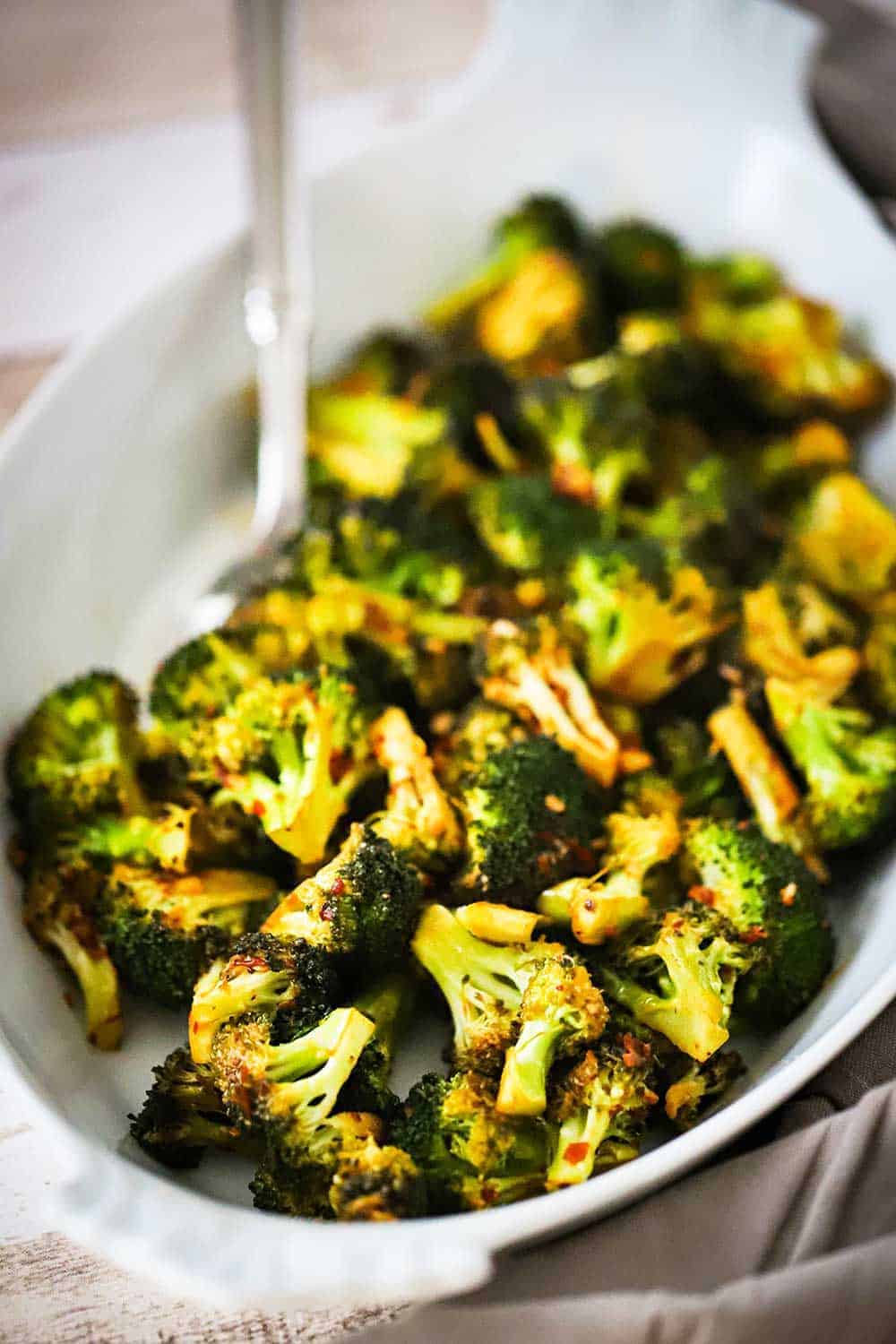 Roasted Broccoli with a Kick! This is fantastic.  And so quick and easy.  It's healthy, it's gluten-free, and it has a nice spice that when you pop these into your mouth…you'll say:  "oh yes!!"  You can find the red chili paste in the Asian section of your local super market.  Adjust the heat to your liking.  Super easy and super good!  Roasted broccoli with a kick!
Roasted Broccoli With a Kick
This is a super easy, but super flavorful way to make broccoli. It's good for you, and so good to eat. Enjoy!
Print
Ingredients
2 broccoli crowns chopped into smaller pieces
2 garlic cloves minced
2 tbsp olive oil
1 tbsp soy sauce
2 tbsp fresh chili paste
Juice from half of 1 lemon
1/4 tsp salt
1/4 tsp black pepper
Instructions
Pre-heat oven to 425 F

Add the broccoli to a baking dish.

Mix all the ingredients (except broccoli) in a small bowl.

Drizzle mixture over broccoli, then toss to coat evenly.

Roast for 15 minutes (turn about half way through). Serve at once.