We absolutely love this Lazy Day Blueberry Cobbler recipe. My mom (Maudell) made this wonderful cobbler when I was a child, and it was,  and always has been, one of my all-time favorites.  She made it with red tart cherries (easily found canned).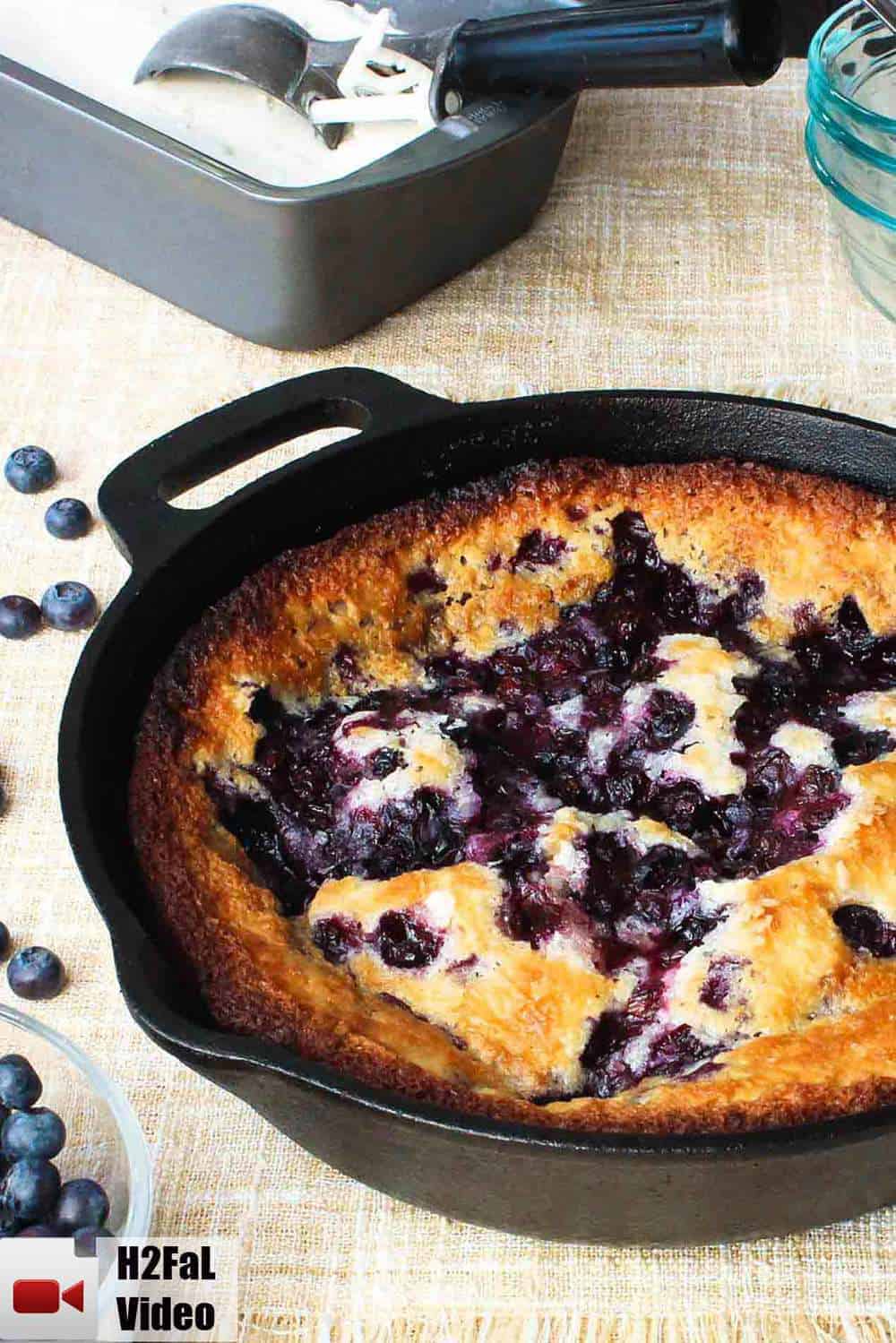 I just recently have been on a blueberry kick, so I made it with fresh blueberries.  Wow!  As the Lazy Day Blueberry Cobbler bakes, the blueberries release their juices and the cobbler crust rises and bakes around them.   Serving this with vanilla ice cream is a must.  And I can honestly say this is one of the most delicious, yet easy, desserts you'll ever make.   I promise!  I made this in a cast-iron skillet, but you can use any oven-proof medium-sized casserole dish.   Loon Approved!!
Watch Kris and Wesley make fresh guacamole and then see the recipe below to make it yourself!
Now, go make this amazing Lazy Day Blueberry Cobbler recipe!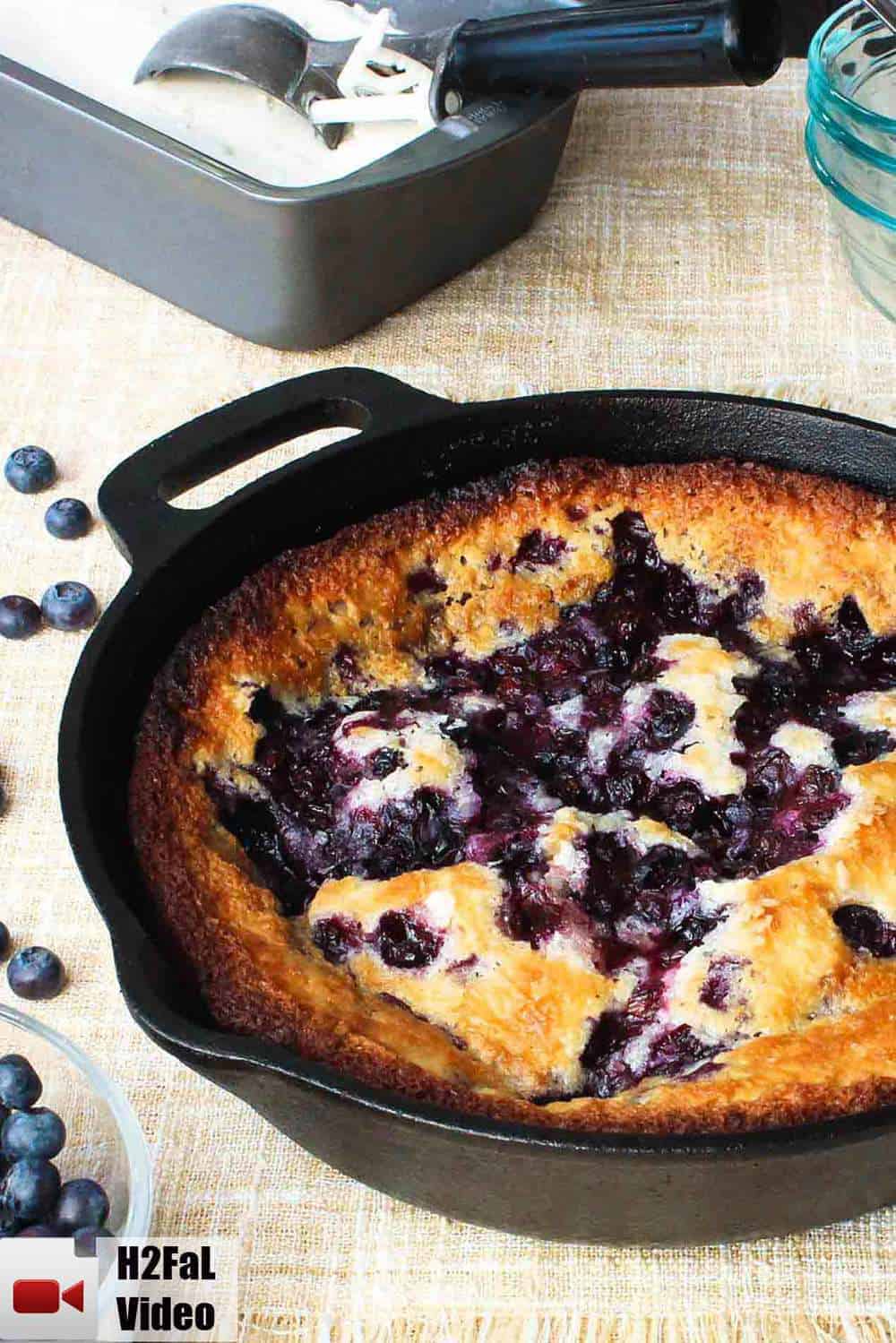 Lazy Day Blueberry Cobbler
This Lazy Day Blueberry Cobbler could not be more delicious and could not be easier to make. Serve with vanilla ice cream! Amazing!
Print
Pin
Rate
Prep Time: 15 minutes
Cook Time: 40 minutes
Total Time: 55 minutes
Servings: 6 people
Calories: 610kcal
Ingredients
1/4 cup unsalted butter. 1/2 stick
1 1/4 cups sugar
1 cup self-rising flour
1 cup whole milk
2 cups fresh blueberries rinsed and picked over for stems
Vanilla ice cream for serving with
Instructions
Pre-heat the oven to 400 F.

Put the butter in your cast-iron skillet (or medium oven-proof dish) and place in the oven while it pre-heats.

Meanwhile, in a medium bowl, whisk 1 cup of the sugar with the flour and milk, until smooth.

Take the skillet/dish out of the oven and swirl the melted butter around to evenly coat the bottom of the pan/dish.

Pour the batter into the skillet/dish.

Sprinkle the blueberries evenly over the top.

Sprinkle on the remaining 1/4 cup of sugar over the top.

Bake until golden and bubbly! About 40 to 45 minutes.

Serve piping hot, topped with a big scoop of vanilla ice cream.
Nutrition
Calories: 610kcal