This Gorgonzola Dipping Sauce recipe is so great with wings, veggies, and anything worth dipping.
Yum!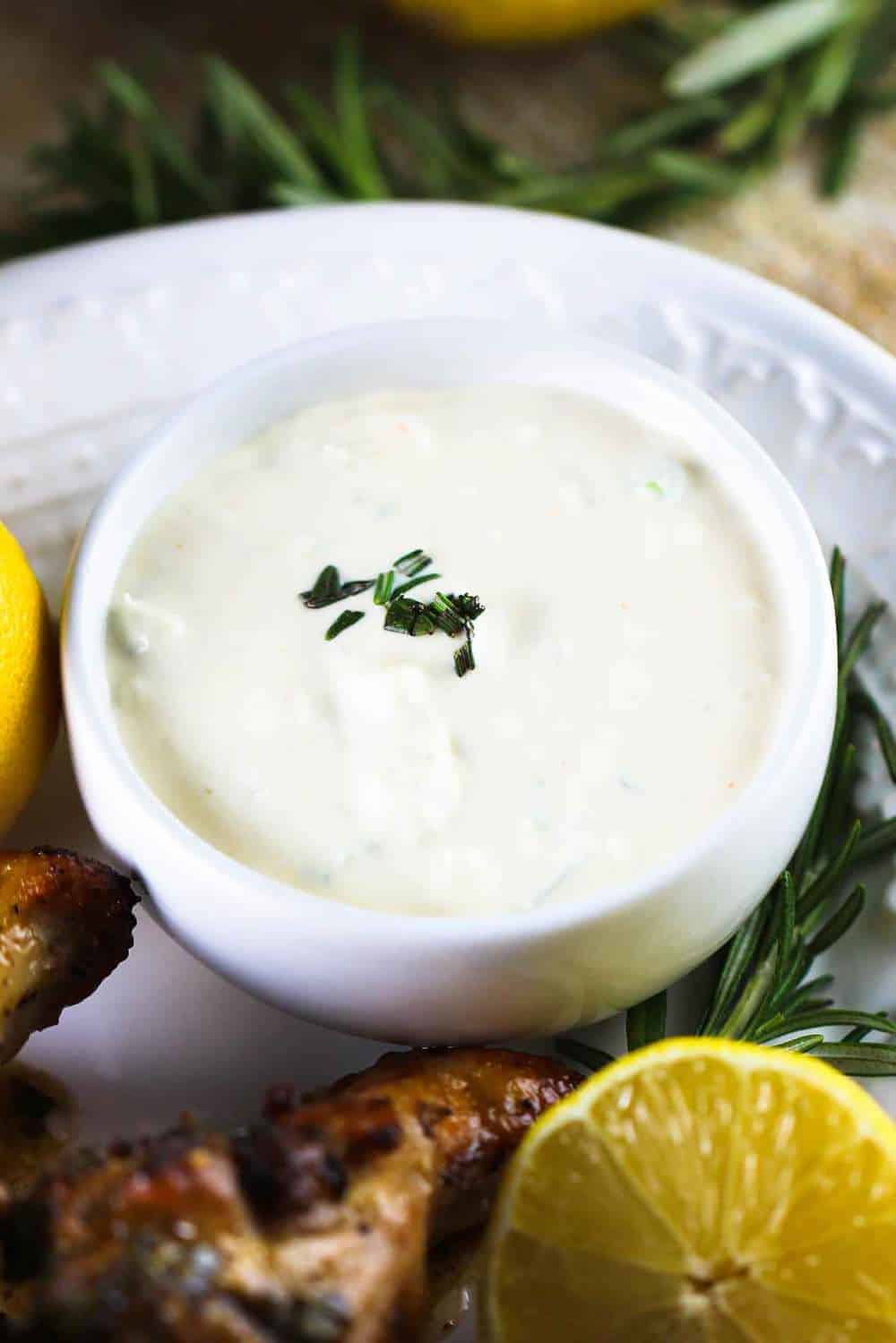 Did I mention that this Gorgonzola Dipping Sauce recipe is the perfect compliment to wings, like Italian-Style Chicken Wings? Well, boy, oh boy, is it ever!
The perfect combo!
Another amazing dipping sauce is our Kickin' Remoulade Sauce (click for recipe).
Watch us make it!
Now, let's make this amazing Gorgonzola Dipping Sauce recipe!

Gorgonzola Dipping Sauce
This Gorgonzola Dipping Sauce recipe is similar to Blue Cheese dressing, but I think even better. This is great with
Italian-Style Chicken Wings
, as well as veggies and grilled meats. Awesome!
Author: Kris Longwell
Recipe type: Condiment
Cuisine: Dipping Sauce
Serves: 4 - 6
Ingredients
¾ cup mayonnaise (click for easy recipe)
4 oz. Gorgonzola cheese, crumbled
¼ cup heavy cream or sour cream
2 tablespoons celery, finely chopped
1 tablespoon yellow onion, finely chopped
1 teaspoon hot pepper sauce, such as Tobasco, or Crystals, or Franks
½ teaspoon garlic, finely minced
Instructions
Combine all the ingredients in a medium-sized bowl and mix them well.
Cover with plastic wrap and refrigerate for at least 1 hour. (Can be made several days in advance of serving).