A Dark and Stormy Cocktail may sound ominous, but in reality, it is absolutely wonderful. It is a popular drink in the Caribbean and just delicious.
And it is really beautiful when served, too.
So yummy and refreshing!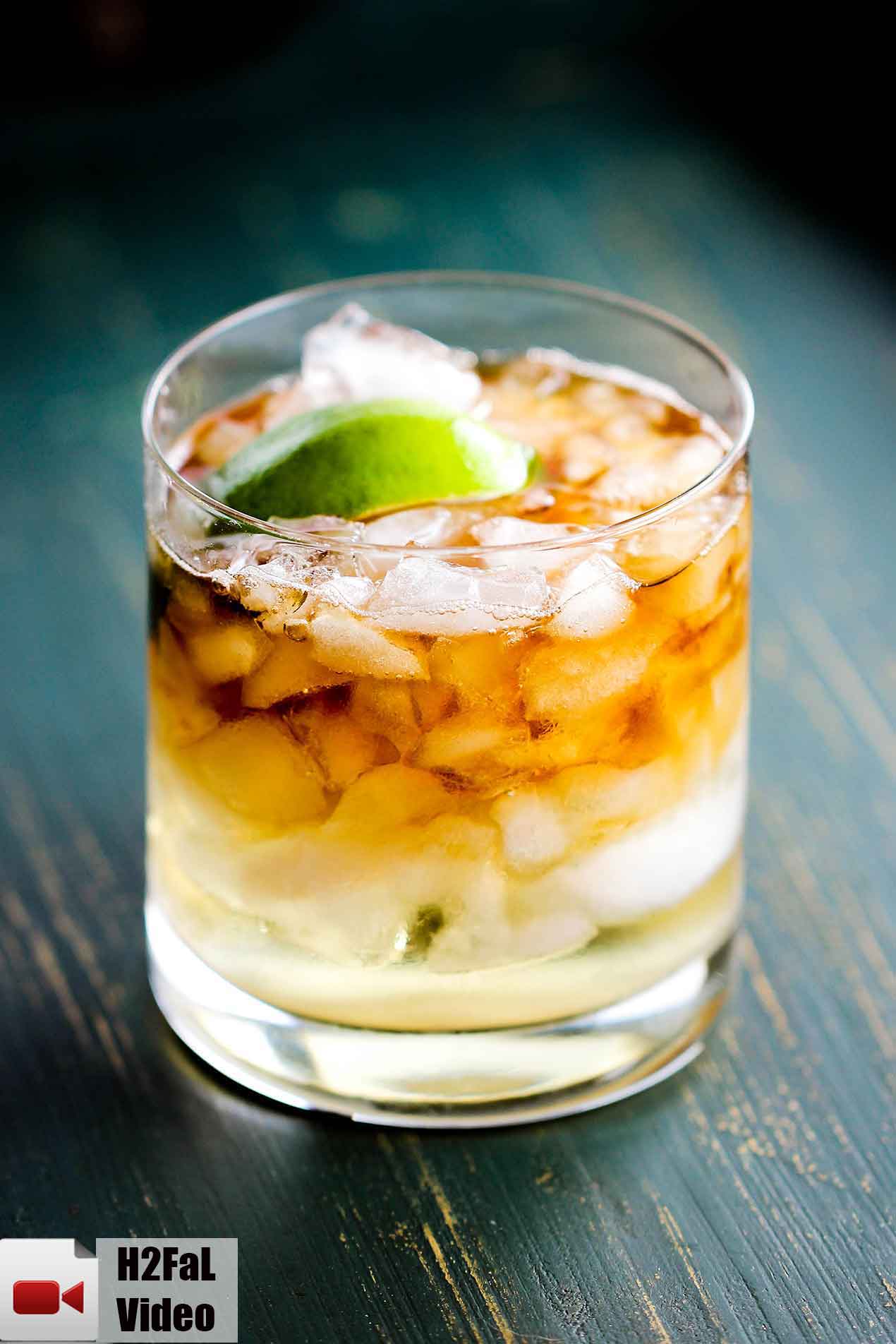 The Loon never disappoints when its comes to cocktail time, and this Dark and Stormy Cocktail is a real winner.
Watch us show you how to make this frightfully delicious libation. (Warning: the use of strobe lights and extreme special effects were used in the filming of this epic video).
MAIN INGREDIENTS ARE RUM AND GINGER BEER
I am a huge fan of anything that involves ginger, and ginger beer is one of my favorite beverages to sip on. There is no alcohol in ginger beer and it is definitely different than ginger ale. Wondering what the difference is? Find out here.
What really brings the Jamaican rum together with the ginger beer is the addition of fresh lime juice.
This drink is refreshing and perfect for sipping poolside, or on a beach, or anytime you're in the mood for something tropical, but not too sweet.
DARK AND STORMY WAS INVENTED IN BERMUDA
Next time you head to beautiful Bermuda in the Caribbean, be sure to order yourself this amazing cocktail. This delicious libation has quite the seafaring history in this beautiful, but fabled tropical island.
Read about the history of this legendary drink from CNN Travel. Another great cocktail is our Coconut Rum Iced Coffee Cocktail.
Even when the clouds are getting dark and a storm is brewing, you can rest assured you'll be calm and relaxed with a delicious Dark and Stormy Cocktail.
Dark and Stormy Cocktail
This Dark 'n Stormy is a rum drink served with ginger beer and lime juice. With origins in Bermuda, one sip, and you'll be transported to the beaches of the Caribbean...but be careful, a storm is a coming!
Print
Pin
Rate
Servings: 1 person
Calories: 127kcal
Ingredients
4 oz. ginger beer
2 oz dark rum
1/2 oz fresh lime juice
Instructions
Add cracked ice to a rocks glass. (The cracked ice gives the illusion of stormy clouds)

Pour in ginger beer, then slowly add the rum and top with lime juice.

Garnish with lime wedge.
Nutrition
Calories: 127kcal