This homemade blueberry ice cream is so Summery, and so wonderful.  We just love the flavors here.   Creamy, not too sweet, and simply incredible.   This homemade blueberry ice cream is also awesome between homemade oatmeal cookies (recipe to come).   We just got married one week ago, and our wonderful dear friend Liz gave us an incredible ice cream maker from Cuisinart.   They are amazing, and make ice cream making so easy.   We love you Liz (and your Pop, too!).   Just amazing.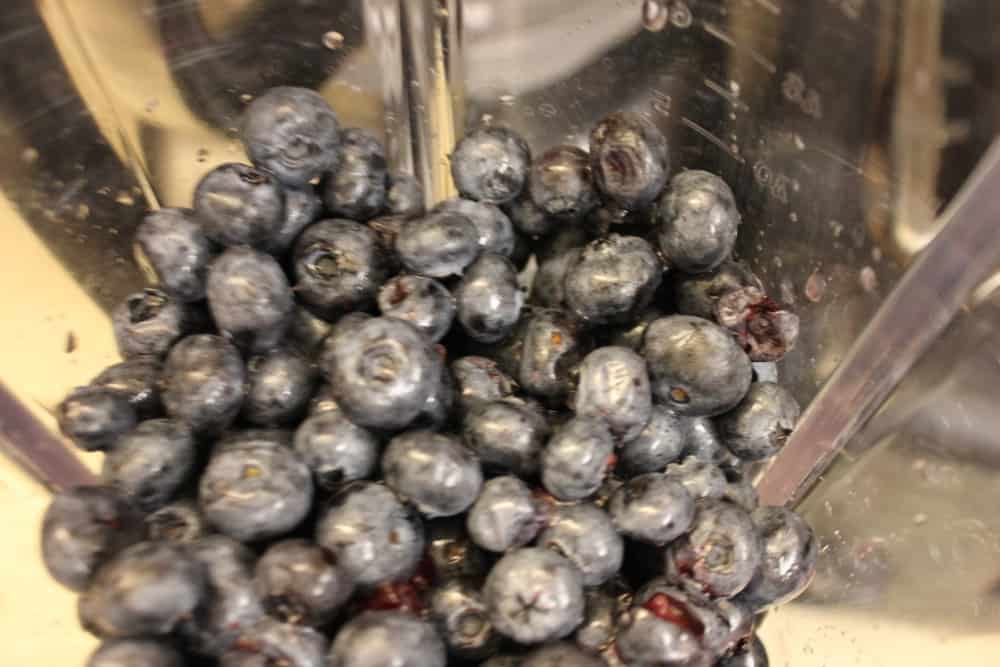 Homemade Blueberry Ice Cream
This homemade blueberry ice cream is incredible. Make when fresh blueberries are in their prime. Or, use raspberries, or blackberries to your liking. So amazingly good!
Print
Pin
Rate
Prep Time: 15 minutes
Cook Time: 1 hour
Total Time: 1 hour 15 minutes
Servings: 10
Ingredients
3 pints of fresh blueberries rinsed and dried
2 tablespoons of fresh lemon juice
1 14 oz. can of sweetened condensed milk
8 egg yolks
1 whole egg
1 cup of whole milk
1 quart of heavy cream
Instructions
Puree two pints of the blueberries in a blender.

Strain the juice into a bowl, discarding the skins.

Stir in the lemon juice.

Slowly whisk together the condensed milk, yolks, and egg in a separate large mixing bowl.

Gradually whisk in the milk and cream. (don't over beat!)

Stir in the blueberry-lemon juice and the remaining pint of blueberries.

Transfer about a 1/3 to your ice cream maker, following the manufacturer's directions. (repeat two more times with the remaining cream).

Process the ice cream until the mixture starts to thicken.

Transfer the ice cream to a plastic container with a tight-fitting lid and freez for at least up to 2 hours.

Serve and enjoy!!