Homemade BBQ Sauce is so good, and really so easy.
You'll probably have everything you need already in your pantry. The taste is authentic and it literally comes together in only about 20 minutes! We use it on our BBQ ribs, pulled pork sandwiches, and BBQ brisket sandwiches!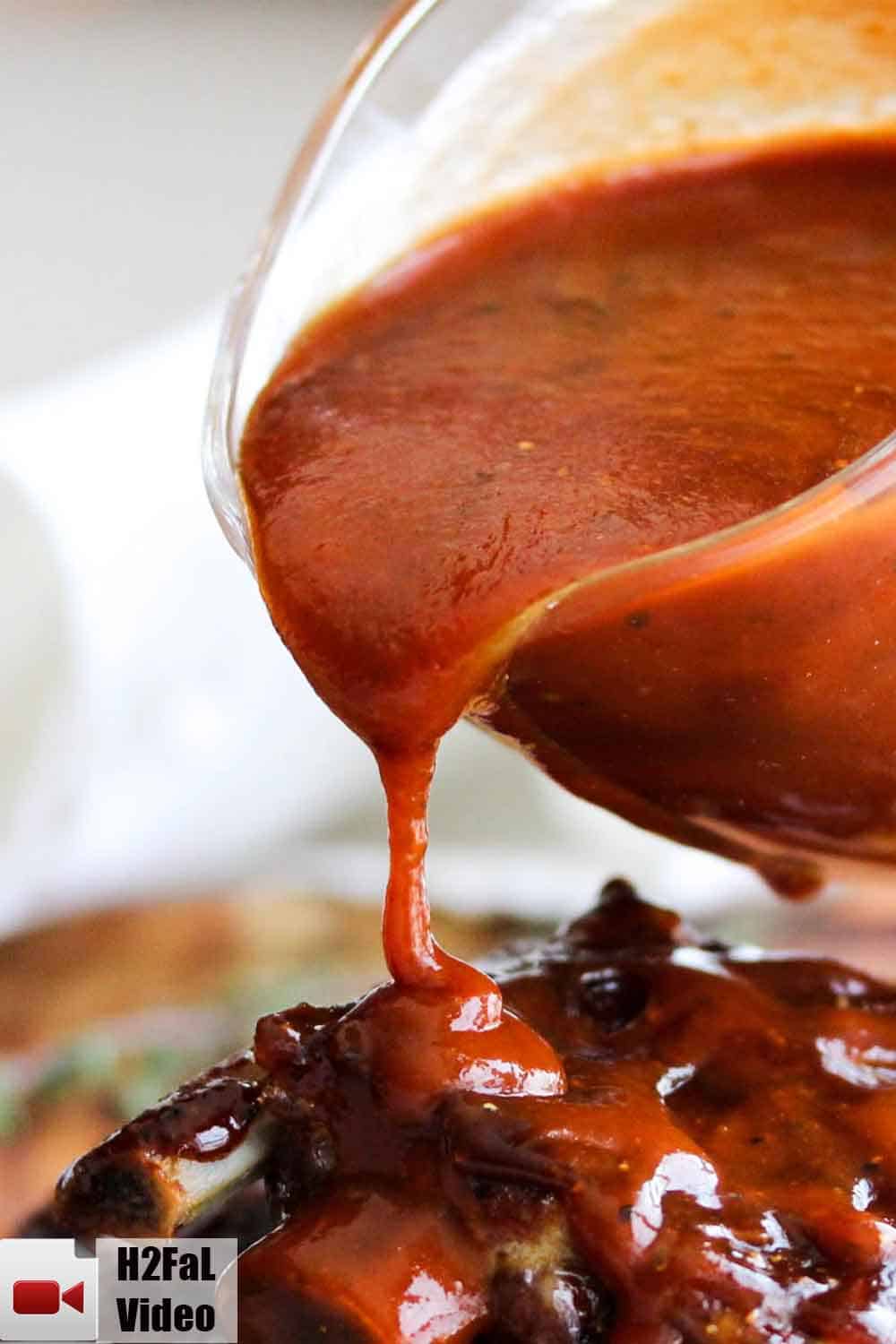 HOW TO MAKE EASY HOMEMADE BBQ SAUCE
Preparing this amazing sauce could not be easier.
All you have to do is add all the ingredients into a medium saucepan over medium heat and then simmer for about 15 minutes.
And that's all there is to it! It's now ready to use immediately, or store for later use.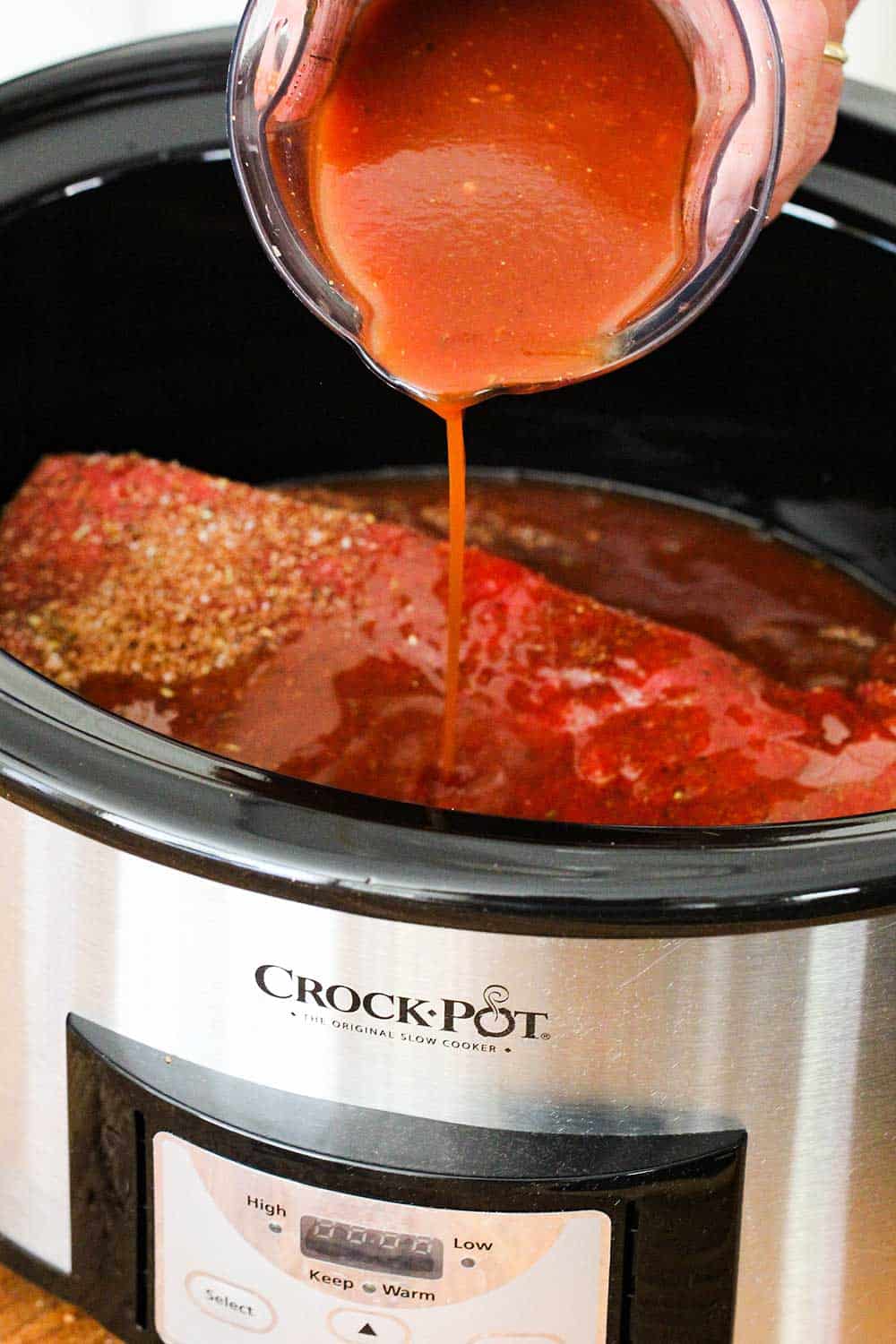 We just love everything about barbecue. Including reading about its amazing origins.
This Homemade BBQ Sauce is the key to truly knock-out BBQ taste…right at home.
EXPERT TIP: Store the sauce in an air-tight container for up to 2 weeks. You can freeze it for up to 3 months!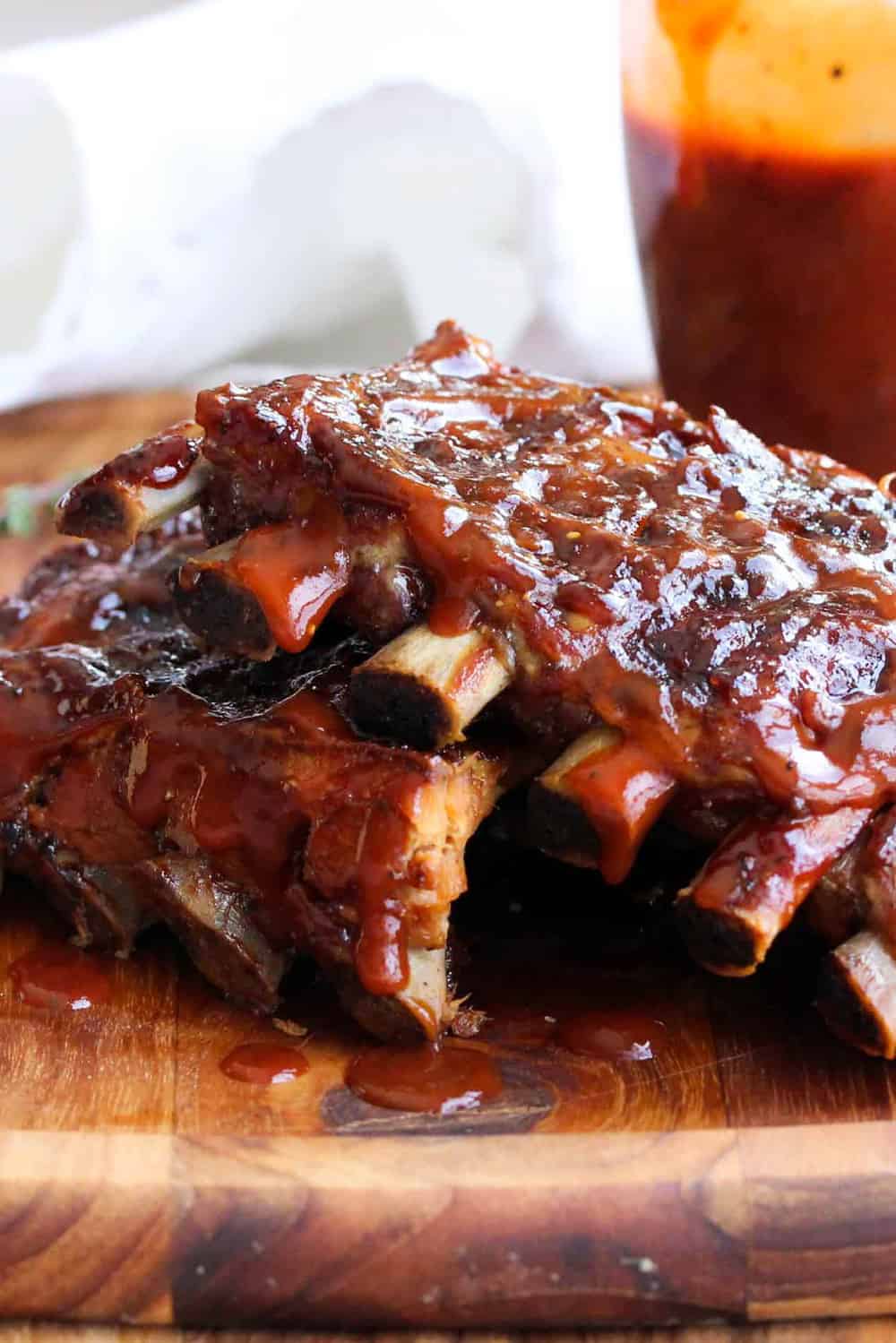 We can't rave enough about this Homemade BBQ Sauce. We use in on so many dishes, including Incredible Slow-Cooker Baby Back Ribs, Best-Ever BBQ Shrimp, and Slow-Cooker Pulled Pork!
This make-at-home recipe is so easy and wonderful in taste. You'll never buy store-bought variety again! It's that good!
And when you make an amazing dish using this incredible bbq sauce, take a photo, post it to Instagram, and tag @howtofeedaloon and #howotofeedaloon!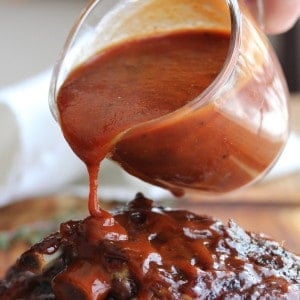 Easy BBQ Sauce
This Easy Homemade BBQ Sauce is just that, easy...but really, really delicious. Perfect for slow cooker ribs and Southern Grilled BBQ Shrimp. You'll never buy the store-bought variety again! It's really that good!
Print
Pin
Rate
Servings: 8 people
Calories: 117kcal
Ingredients
2 tbsp chili powder
1½ tsp salt
1 tsp black pepper
2 cups ketchup
1 cup brown sugar dark
½ cup yellow mustard
½ cup apple cider vinegar
⅓ cup Worcestershire sauce
¼ cup lemon juice
¼ cup steak sauce A-1 is just fine
¼ cup molasses
¼ cup honey
1 tsp hot sauce like Tobasco, Franks, or Louisiana
3 tbsp vegetable oil
1 medium onion chopped
4 cloves garlic minced
Instructions
Mix the chili powder, salt, and pepper together in a small bowl. Set aside.

In a large bowl, mix together the ketchup, brown sugar, mustard, vinegar, Worcestershire sauce, lemon juice, steak sauce, molasses, honey, and hot sauce. Set aside.

Heat the oil in a large saucepan over medium heat. Add the onion and sauté, stirring often, until soft, about 4 minutes. Add the garlic and cook for another 30 seconds. Add the chili mixture and stir until the onions are coated. Sauté for about 2 minutes.

Carefully pour the ketchup mixture into the skillet and stir to fully combine. Bring to a simmer. Allow the sauce to simmer for 15 minutes.

If desired, strain the sauce through a sieve or colander. Let cool and then transfer to vessel with lid. The sauce will keep in the fridge for up to 2 weeks.
Notes
NOTE: This recipe was updated in June, 2022. Here is the previous recipe if you are looking for it:
Ingredients:
2 cups ketchup
¼ cup apple cider vinegar
¼ cup molasses
1 tbsp dry mustard
1 tablespoon chili powder (ancho, or regular)
1 tsp cumin (ground)1 tsp dried oregano
2 tsp hot sauce (like Crystals, Tobasco, or Franks)
1/2 tsp liquid smoke
1/2 tsp Kosher salt
1/2 tsp black pepper (ground)
2 tbsp bourbon (optional)
Instructions:
Whisk all ingredients together in a saucepan. Bring to a boil, then simmer for 15 to 20 minutes. Remove from heat, and let cool.
Cooked (and cooled) sauce can be stored in an air-tight container in the refrigerator for up to 2 weeks and frozen for up to 3 months.
Nutrition
Calories: 117kcal | Carbohydrates: 25g | Protein: 1g | Fat: 1g | Saturated Fat: 1g | Sodium: 743mg | Potassium: 379mg | Fiber: 1g | Sugar: 21g | Vitamin A: 604IU | Vitamin C: 3mg | Calcium: 39mg | Iron: 1mg