Skillet Okra with Garlic. So incredibly delicious. And so easy to make.
Both Wesley and I really love okra. I mean, we really, really love it.
This recipe is one of our all-time favorites.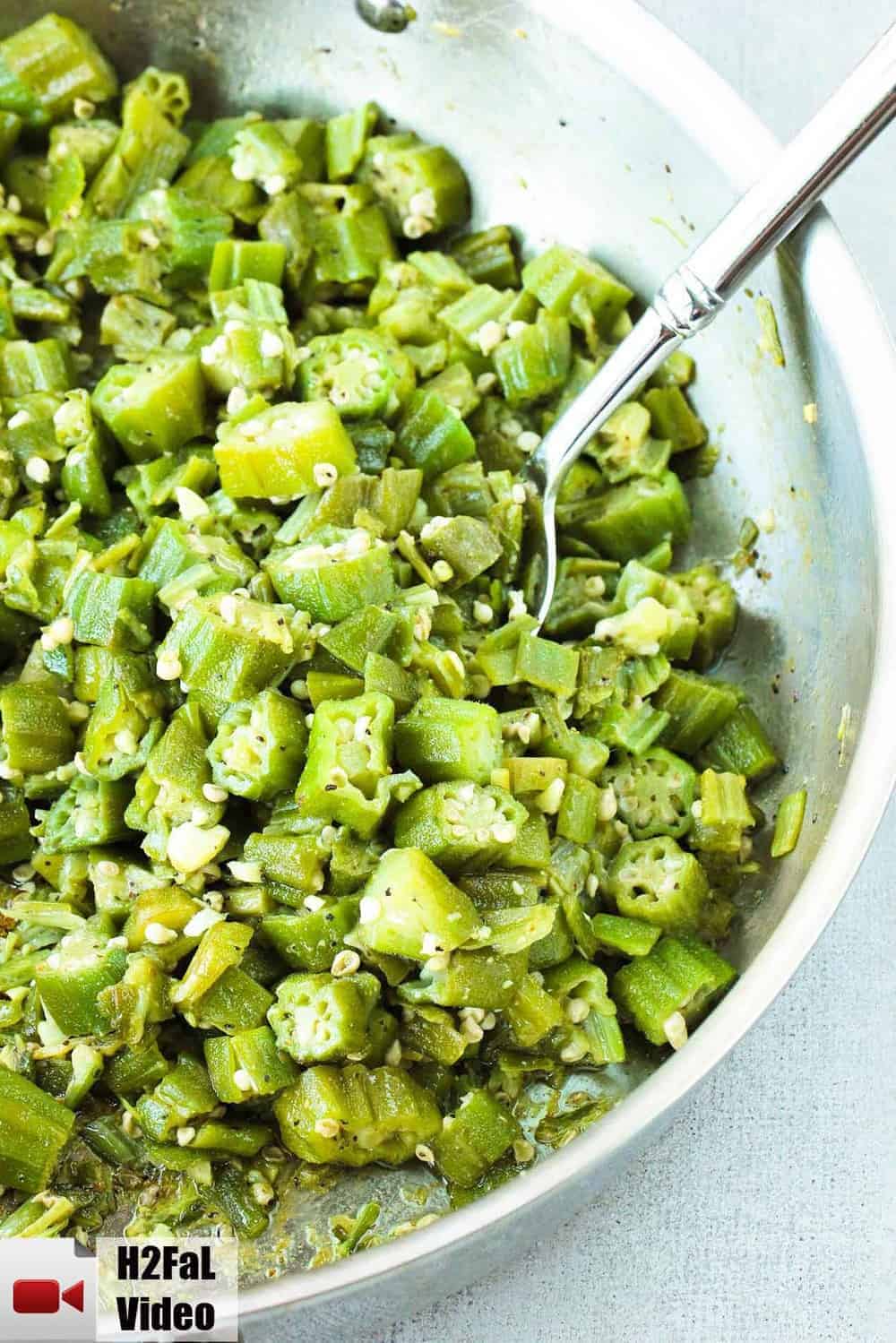 QUICK AND EASY TO PREPARE
Okra is wonderful and can be prepared in many ways
Watch us show you how easy it is to prepare Skillet Okra with Garlic at home…in minutes!
These are fresh from the farm, but I tell you, a bag of frozen okra from the store cooks up pretty darn delicious, too!
Yes!! Okra!!
And okra is easy to grow in your own garden. It really is. And it's so nutritional and good for you. And did we mention delicious? Read more about this amazing vegetable here.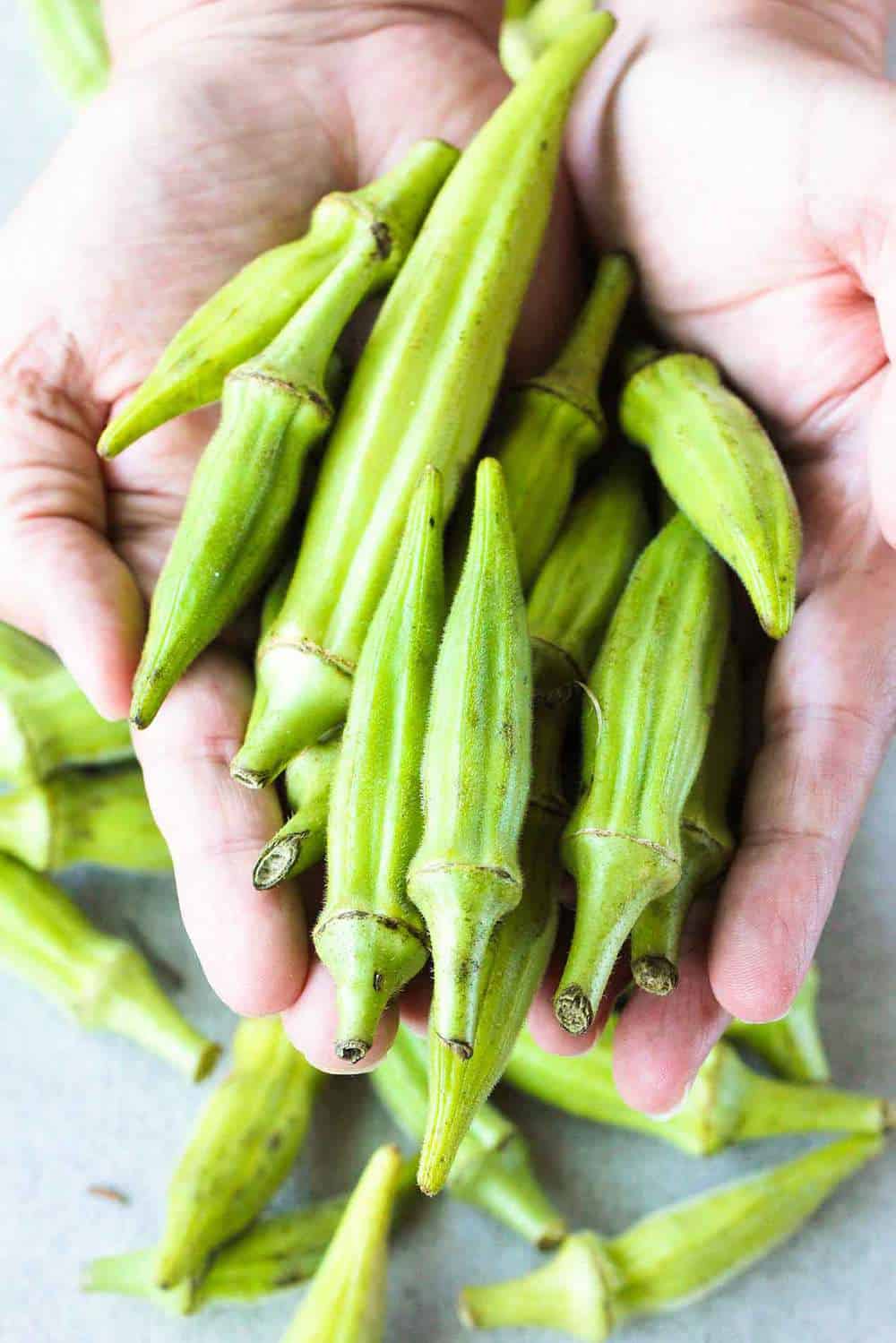 THE PERFECT SIDE DISH
Down in the Southern U.S, which is where I was born and raised, you're mostly going to see it fried.
But, it can also be be stewed nicely with tomatoes (click for awesome recipe).
But the simplicity of this dish, cooked over high heat in a large skillet with oil, garlic and a few seasonings…make this amazing.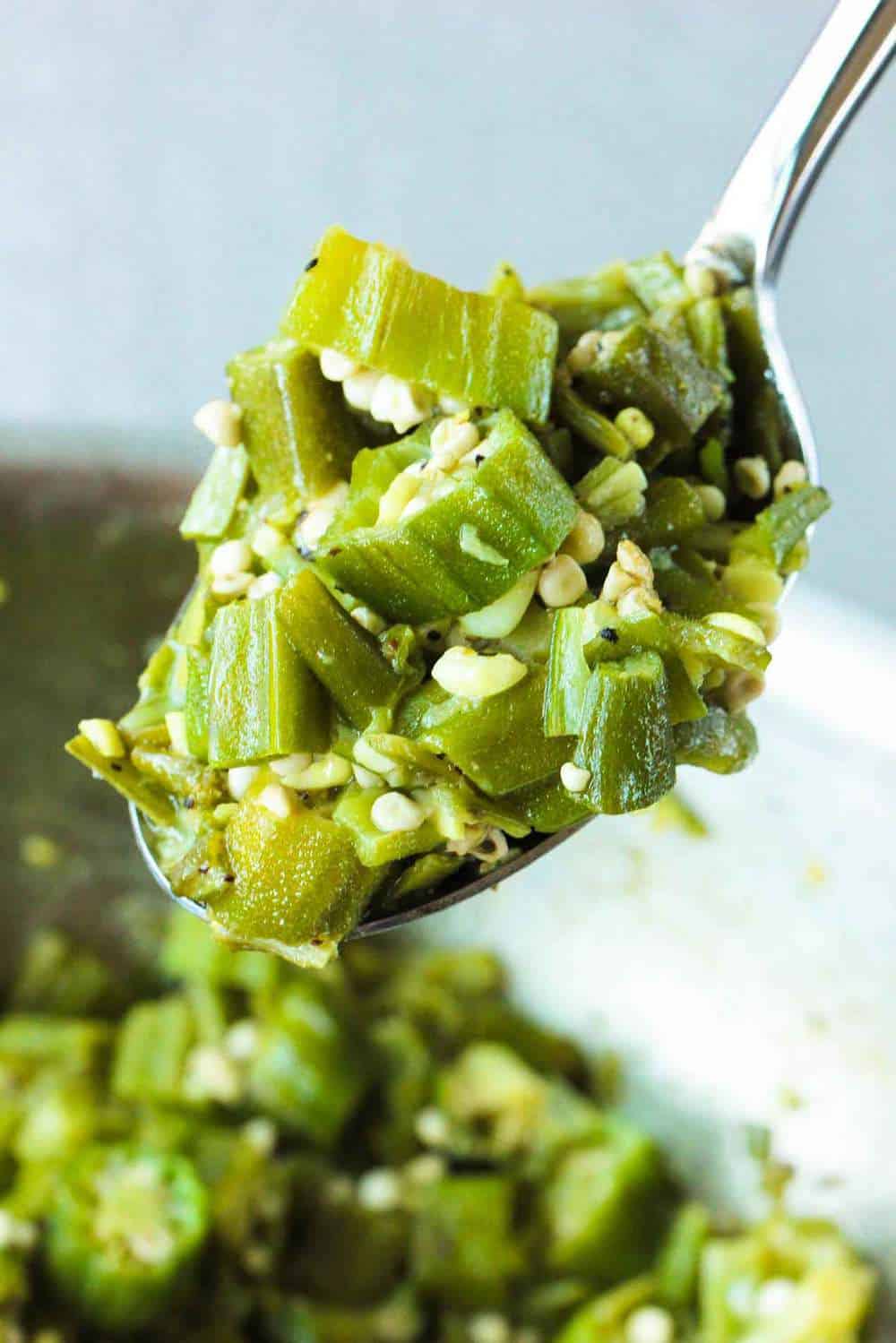 Serve it with your favorite dishes such as chicken fried steak, smothered pork chops, or country-style ribs!
This Skillet Okra with Garlic is so easy to make, and truly delivers on flavor!
Mmmmm…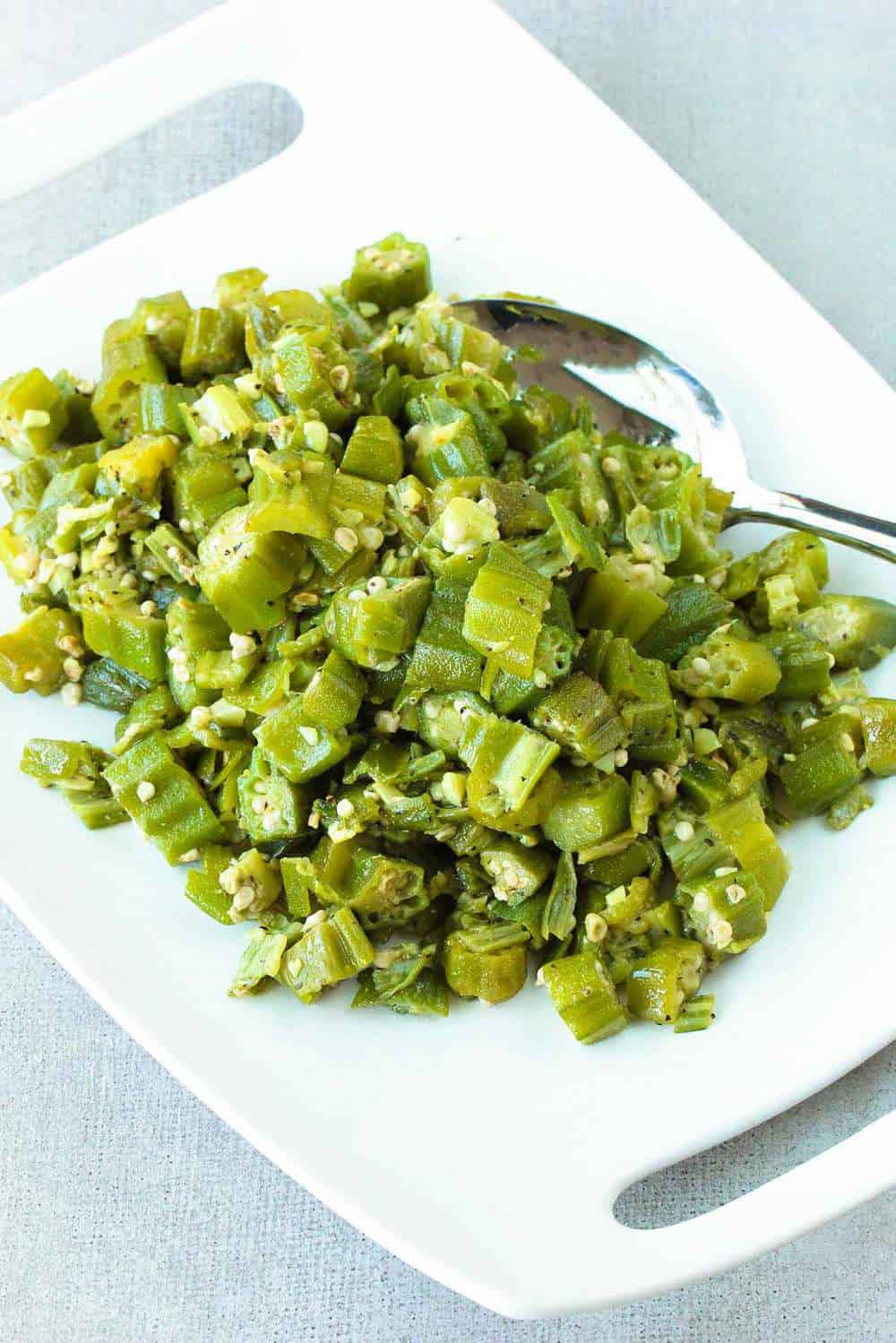 Now, let's make some incredible Skillet Okra with Garlic!
Skillet Okra with Garlic
This skillet okra with garlic is the perfect side for you favorite Southern dish. If using fresh okra, go with the smaller pods. But I'll tell you, even a 1 lb bag of frozen okra works beautifully.
Print
Pin
Rate
Servings: 6 people
Ingredients
1 lb okra fresh or frozen
1/4 cup olive oil
3 cloves garlic minced
1 tsp adobo all-purpose seasoning I like Goya
1/2 tsp Kosher salt
1/2 tsp fresh ground pepper
Instructions
If using fresh okra...cut the ends of the okra and cut into 1/2 inch slices. If using frozen, chopped....just open the bag.

In a large skillet, heat the oil over medium-high heat.

Add the okra, garlic, adobo seasoning, salt, and black pepper.

Cook, stirring constantly, until tender and lightly browned, about 10 minutes.