The Loon and I have been enjoying this Classic Candied Yams recipe since the days back when we lived in NYC.   A group of close friends would gather every year and make a Thanksgiving Day feast.   Our dear friend, Wendy (or Wattussi, as we like to call her) was responsible for the candied yams.
OMG…they are melt in your mouth good, and saucy, and sweet, and decadent.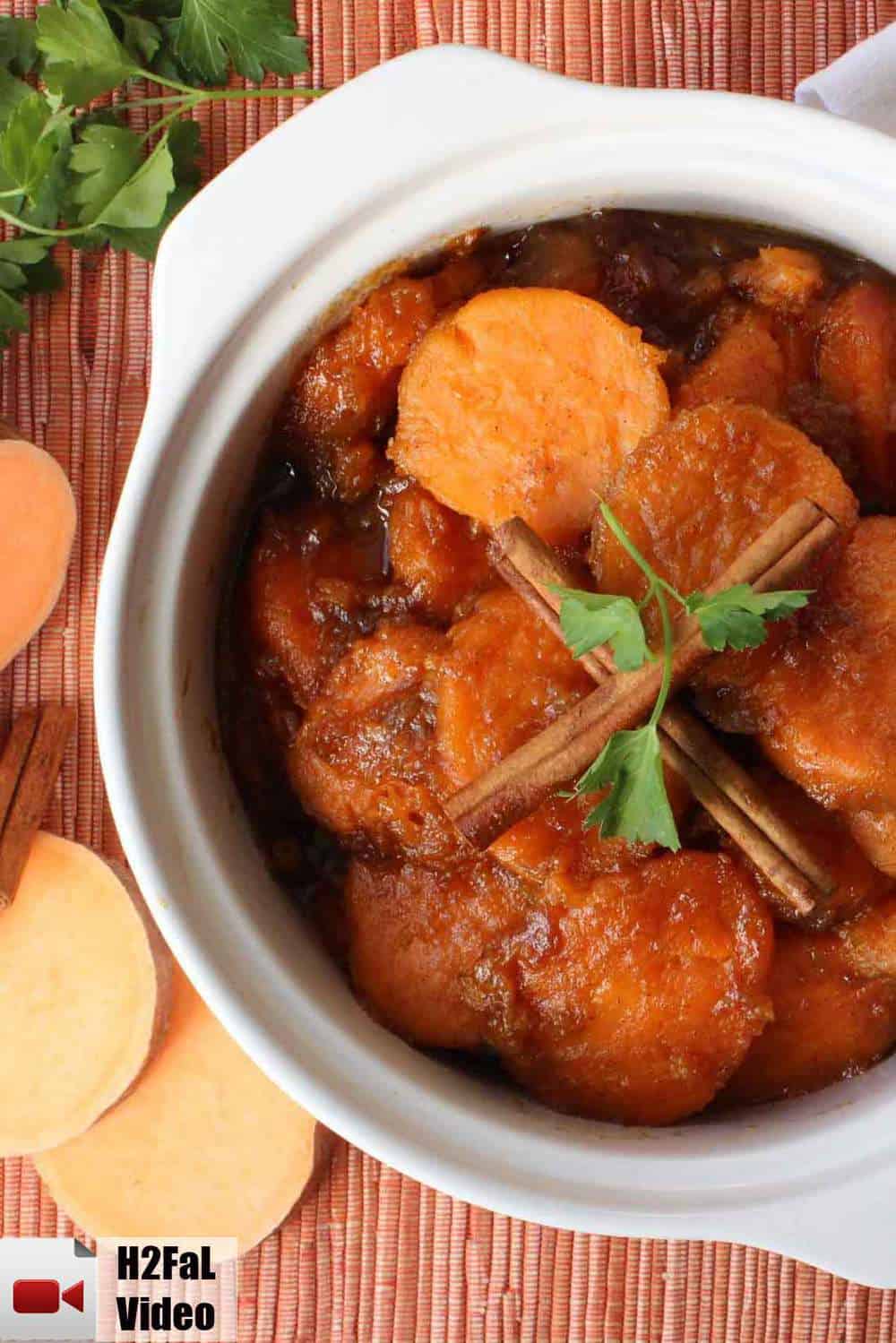 Over the years, the dear group of friends began moving away from NYC as life sometimes dictates…but we still cherish the amazing, wonderful and fun memories of those times.  This recipe is how I remember Wattussi making them.   They are so good and perfect for your Thanksgiving feast.   Enjoy and Be Thankful.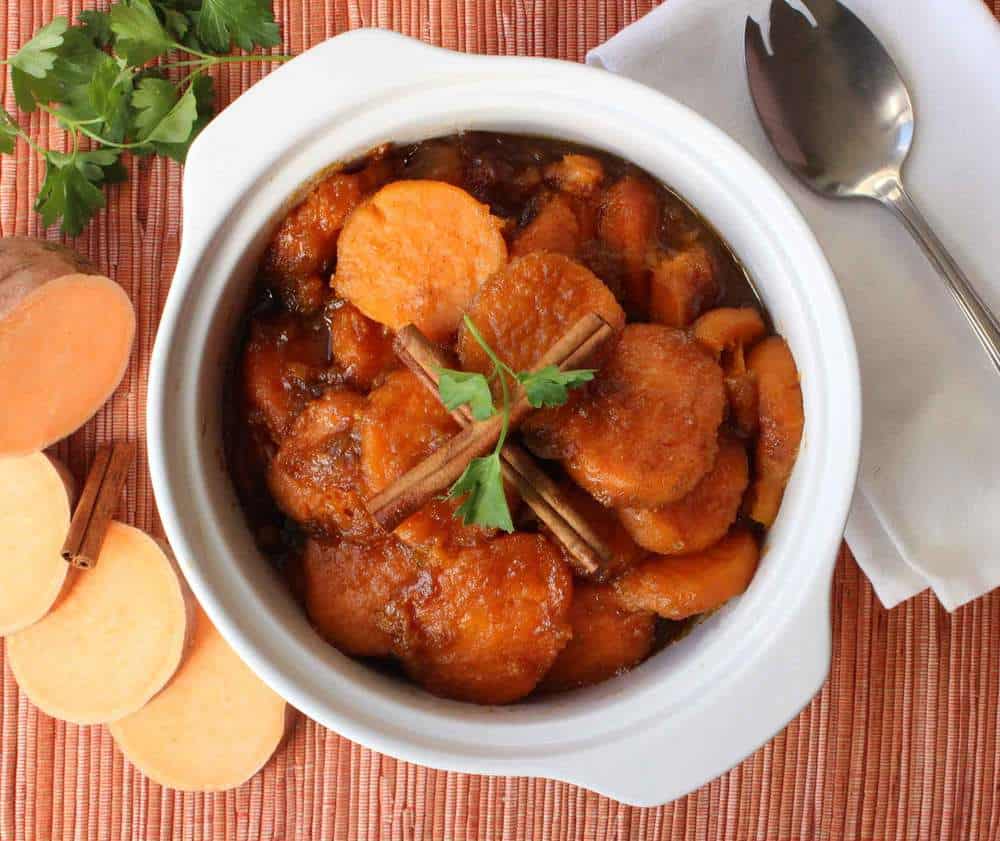 Watch us show you how easy it is to make the Classic Candied Yams, then see/print the recipe below!
Now, go ahead and make this incredible Candied Yams recipe!
Classic Candied Yams
This Classic Candied Yams dish is pure heaven. They're not difficult to make, and the are an absolute must at our table every Thanksgiving. Enjoy! And be Thankful.
Print
Rate
Servings: 9 people
Calories: 412kcal
Ingredients
6 medium yams
1 cup granulated sugar
1 cup brown sugar
1 stick unsalted butter, 8 tbsp cut into pieces
1/2 teaspoon cinnamon
1/2 cup water
Instructions
Cook yams in boiling water for about 10 minutes.

Let cool for a bit until you can easily handle them.

Peel the potatoes, then cut into 1/2 inch slices.

Place yams in skillet and then cover with the two sugars, butter and water.

Cook, uncovered, on low heat until the yams are tender and the liquid has become thick, about 1 hour, basting and stirring occasionally.
Nutrition
Calories: 412kcal