This Amazing Ranchero Sauce recipe is just that…amazing. Smokey, with a bit of a kick, this ranchero sauce is the real deal.
And you will be amazed at how easy it is to make the super flavorful sauce!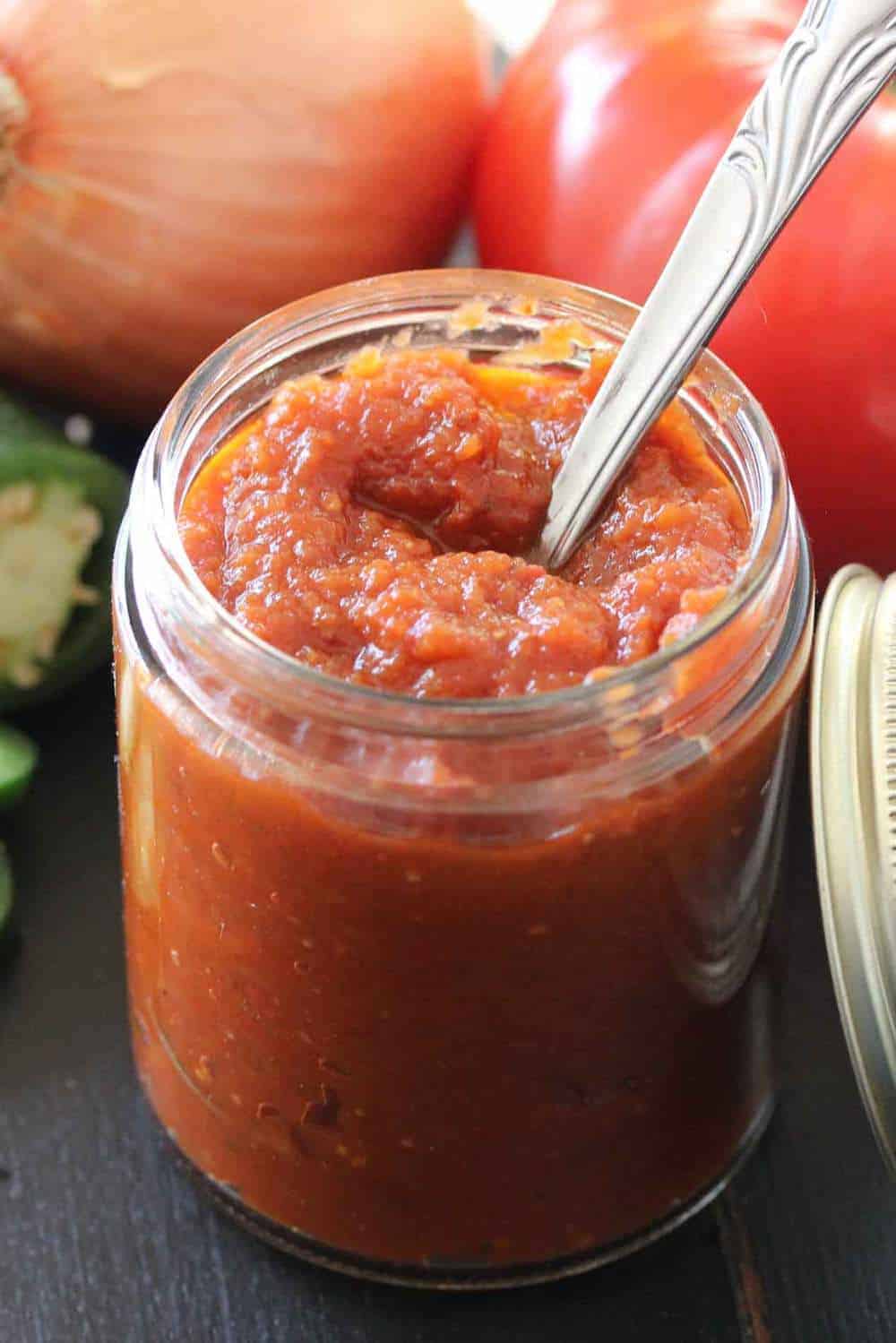 Watch us show you how easy it is to make this amazing Ranchero Sauce and how we use it to make Heavenly Huevos Rancheros!
The ingredients in this sauce are bold and just delicious.
We love making ranchero sauce from scratch.
And it's so easy!
And the best part of this sauce, we think, is the chipotle pepper and its incredibly smoky adobo sauce.
If you like it really hot, go with two chipotle peppers.  If you want to reduce the heat, try and scrape out the seeds.
But you gotta use the sauce.  It's so good!
We LOVE to add this to our favorite dishes, especially brunch dishes, anywhere from huevos rancheros, to migas, to hash browns, to even the perfect topping for your favorite burger.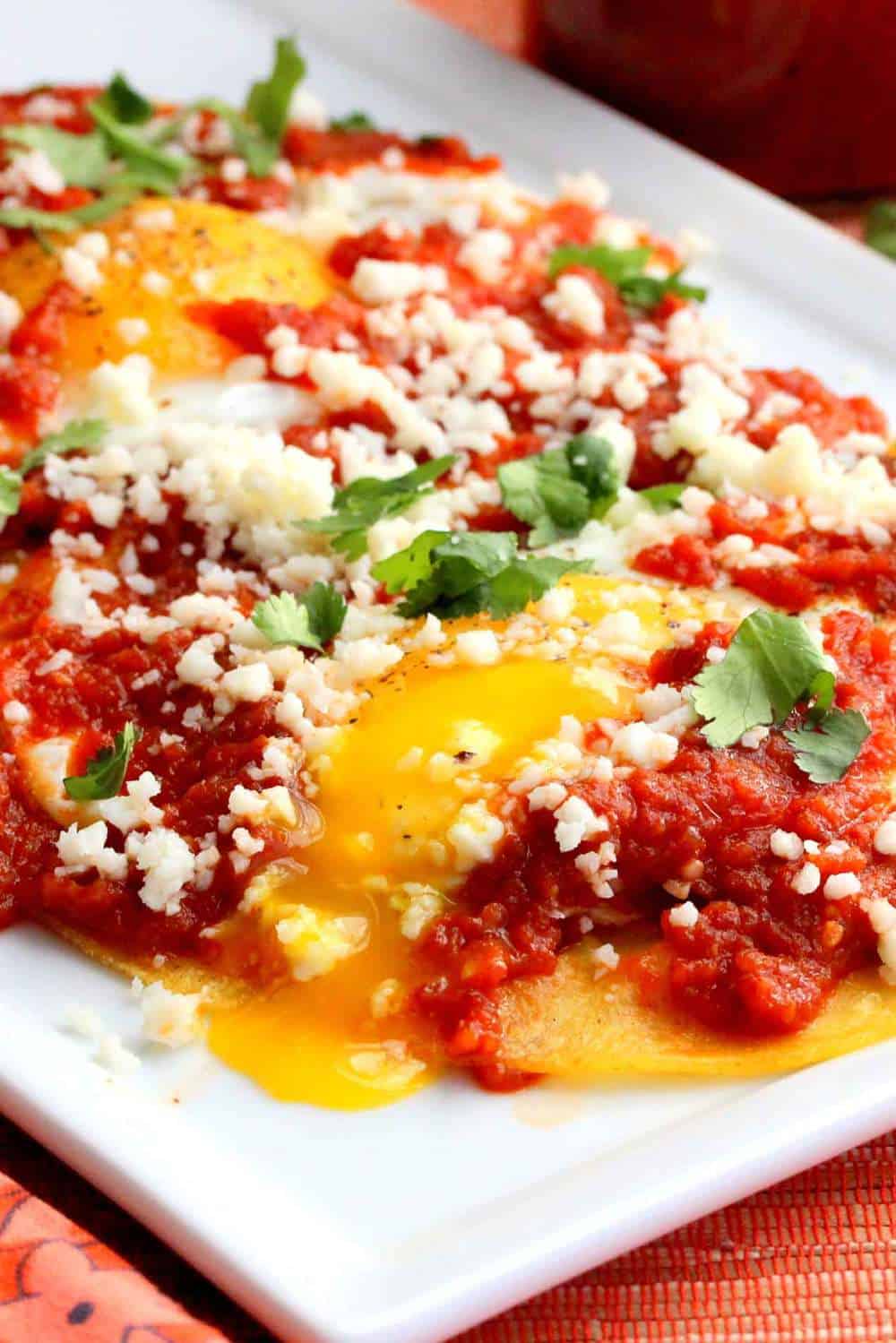 We make a pretty killer Restaurant-Quality Salsa, too! (click the link for the full recipe).
Now, go forth and make some Amazing Ranchero Sauce!

Amazing Ranchero Sauce
This amazing ranchero sauce is perfect for huevos rancheros, or migas, or anything that needs a killer good sauce. This is smokey with a bit of a kick...incredibly good!
Author: Kris Longwell
Recipe type: Sauce
Cuisine: Mexican
Serves: 6
Ingredients
1 tablespoon of canola oil
1 small yellow onion, chopped
½ jalapeno, seeded and minced
2 cloves garlic, minced
1 14.5 oz can of diced tomatoes, undrained
½ cup of canned tomato sauce
1 teaspoon of chili powder
1 chipotle pepper, canned in adobo sauce, diced
½ teaspoon of the chipotle adobo sauce (optional...this will add a little more heat).
Kosher salt and freshly ground pepper, to taste
Instructions
In a medium saucepan, heat the oil over medium heat.
Once hot, add the onion, jalapeno, and garlic, and cook, stirring occasionally, until softened, about 5 minutes.
Transfer the mixture to a blender.
Add the tomatoes and their juice, the tomato sauce, chili powder, and chipotle pepper and sauce, and puree.
Return to the saucepan, and bring to a boil over high heat.
Reduce the heat to medium-low, and cook, stirring frequently, until reduced to about 2 cups, about 15 minutes.
Season with salt and pepper.
Let cool, then store in airtight container, until ready to use.