Tomato Cheddar and Bacon Pie is a savory pie like no other. So good!a
We love making this throughout the year, but in the summer, when tomatoes are at their peak is truly the best. The pie crust is easy to make and the flavors are incredible together.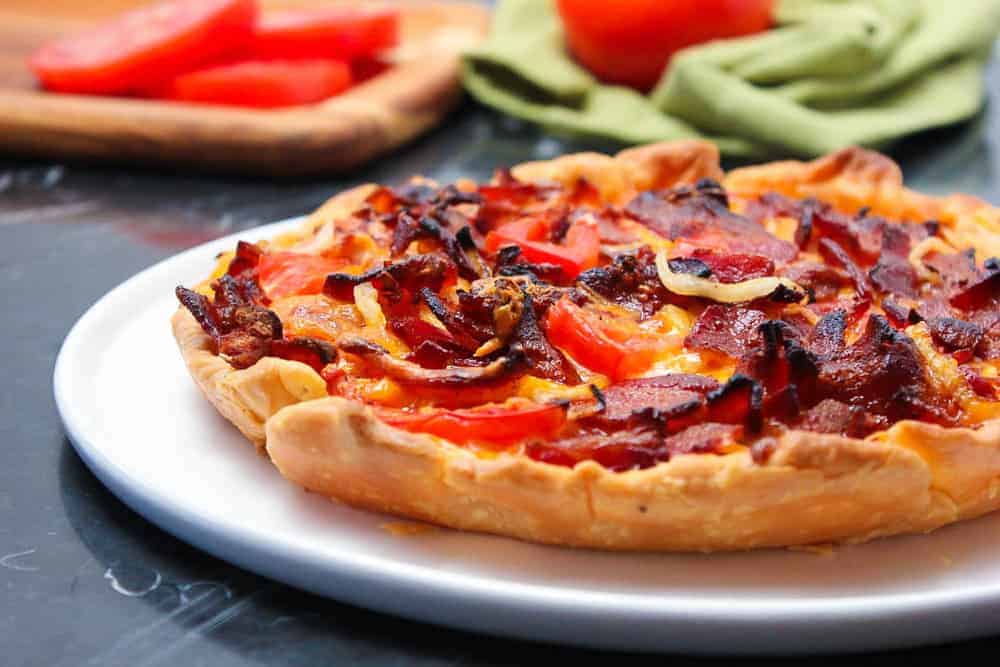 HOW TO MAKE TOMATO CHEDDAR AND BACON PIE
First, make the pie dough. It's so easy and just can't be beat.
Use a floured rolling pin to roll out the dough to about 12 to 13 inches in diameter.
EXPERT TIP: After placing the dough in the pie dish, you'll want to par-bake in the oven at 350°F for 15 minutes. Before placing the pie in the oven, use a fork to poke holes along the bottom of the dough. You'll also need to fill the pie with dried beans or pie weights to prevent the dough from bubbling up while baking.
ASSEMBLING THE PIE
This tomato, cheddar and bacon pie is a must when tomatoes are at their peak.
Heirlooms are the ideal pick here. Even when they're out of season, canned San Marzano tomatoes will do.
And be sure to select good quality bacon and shredded cheddar cheese for this Tomato Cheddar and Bacon Pie.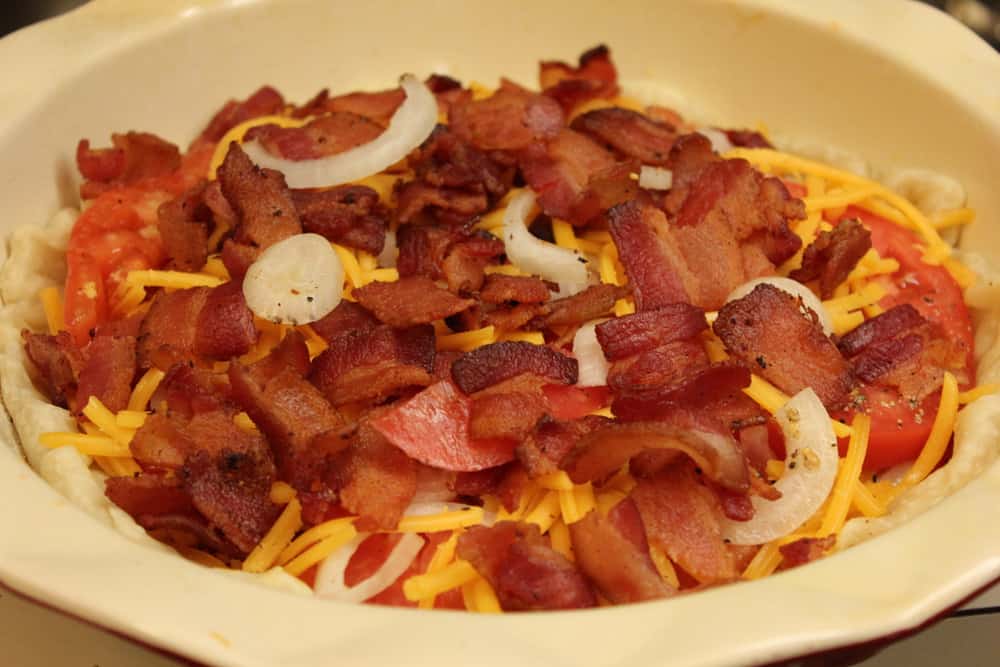 We just rave enough about this incredible savory pie. It is amazing when we serve this, it goes within in minutes.
It's so good, we recommend making two of them! Talk about a crowd-pleaser!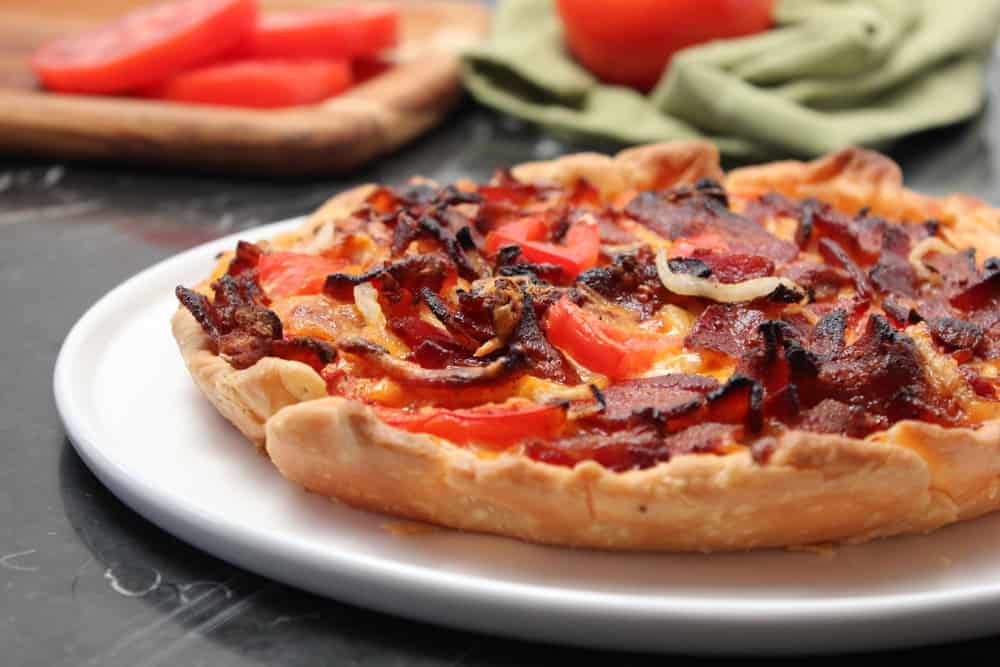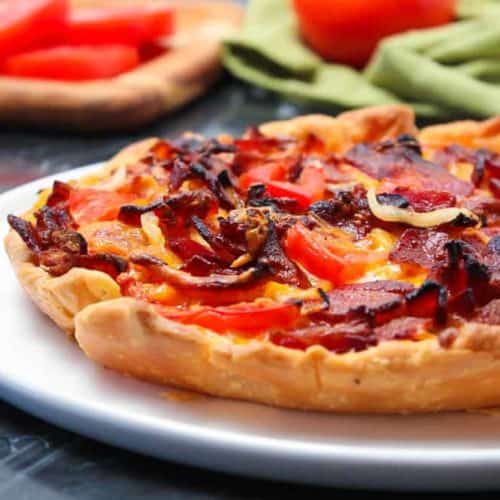 Tomato, Cheddar and Bacon Pie
This tomato, cheddar and bacon pie is the bomb. You must make in the Summer when heirloom tomatoes are at their peak. Amazing.
Print
Pin
Rate
Servings: 8
Ingredients
12 ounces of thick sliced bacon sliced into 1/2-inch pieces
2 ripe medium tomatoes preferably heirloom, cut into 1/4-inch slices
1 pre-baked pie crust bake for about 20 minutes at 350 F in a 9 inch pie dish
Salt and pepper
1/2 small yellow onion thinly sliced
5 ounces Cheddar cheese grated
Instructions
Cook the bacon in a skillet until crisp, set aside to cool on paper towels.

Pre-heat overn to 380 F.

Place a layer of tomato slices on the bottom of the pre-cooked crust and season with salt and pepper.

Top with a layer of onion slices and cheese.

Repeat this process.

Place the bacon over the top layer of onion and cheese.

Place in pre-heated oven and bake for 30 minutes.

Remove from oven and place on a wire rack and allow to cool slightly.

Slip out of pie pan.

Serve!
This recipe is adapted from Chef Donald Link.