Okay…Norwegian Pancakes, or Pannekaker, are a Loon favorite. They are thin, crepe-like pancakes that are just amazing.  Add a little butter and sugar, roll 'em up, and you won't believe how delicious they are.   A tried and true family tradition that you and your family will absolutely love! Click here if you want to watch Kris & Wesley having some fun making them.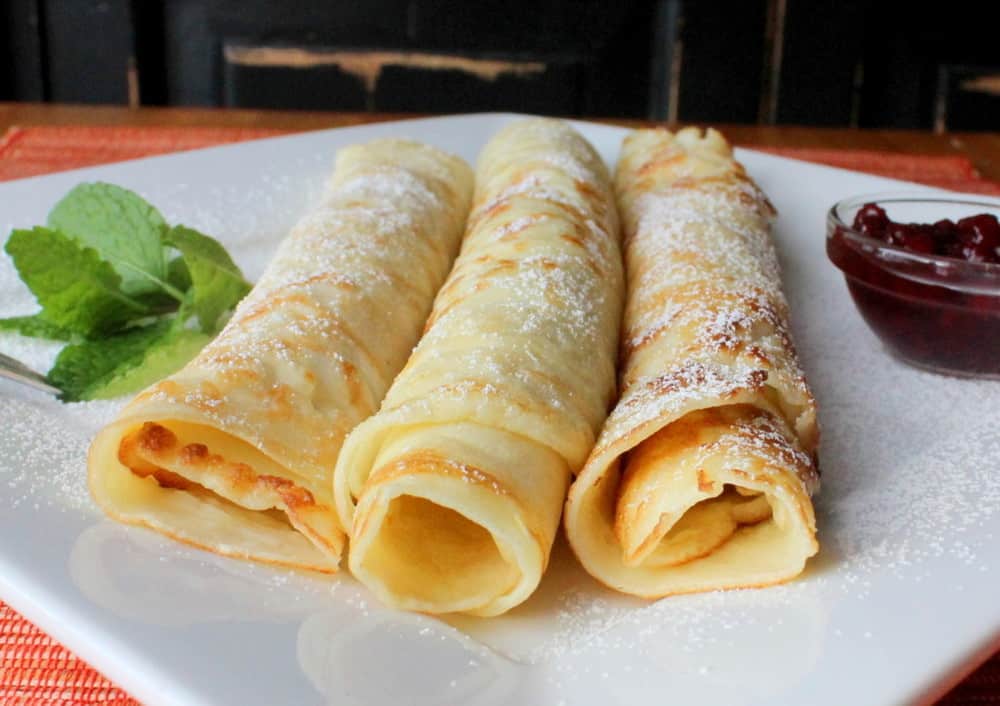 Norwegian Pancakes - Pannekaker
Norwegian Pancakes - Pannekaker. A Loon tradition...and so delicious. Pannekaker are so good!
Author: Adapted from Bob and Rosella Loon
Recipe type: Breakfast
Cuisine: Breakfast
Serves: 6
Ingredients
3 eggs
1½ cups of whole milk
1 cup of all-purpose flour
¼ teaspoon of salt
1 teaspoon of sugar
1 tablespoon of vegetable oil
Instructions
Combine the eggs and milk in a medium bowl.
Add the flour, salt and sugar.
Blend, using hand-held mixer, until smooth.
Heat a skillet over medium-high heat and coat with the oil.
Scoop about ¼ cup of the batter into the skillet, and tilt the pan to coat the bottom.
Cook until the top looks dry, about 30 seconds.
Carefully slide a metal spatula under the pancake and flip.
Cook for a few seconds on the other side, just until browned.
Remove to plate.
Repeat with remaining butter.
Add butter and a few dashes of sugar. You can also smear on your favorite preserves.
Enjoy!