Classic Pecan Pie is without a doubt the Loon's favorite pie, especially during the holidays. And I have to say, it's probably my favorite, too.
We feel this recipe is simply the most perfect pecan pie that everyone knows and loves.
Nothing spells the holidays more than a deliciously gooey pecan pie, and we really think you should make it extra special by making your own Perfect Pie Crust (click for easy-to-follow recipe).
HOW TO MAKE A CLASSIC PECAN PIE
And besides being one of the greatest holiday pies of all time it's one of the easiest pies to make!
Double win!
Watch us show you how to make this amazing Classic Pecan Pie!
The ingredients are simple but come together to make one of the most loved baked pies in the world. Wesley says this is his favorite pie of all time, and judging by the short amount it is before it's all gone..is a testament to that statement!
I really love including Lyle's Golden Syrup in this pie. It gives a depth to the pecan pie filling that I think just can't be beaten. If you can't find Lyle's at your supermarket (it's usually stocked alongside the corn syrups or in the Great Britain section), you can easily and affordably order it right here!
There really is something magical about a good Classic Pecan Pie and this pie delivers the magic, for sure! Truly easy to prepare, but a real show-stopper when it hits the holiday table!
This pie truly is a thing of beauty!
And the taste!!
Oh my, it doesn't get much better than this Classic Pecan Pie!!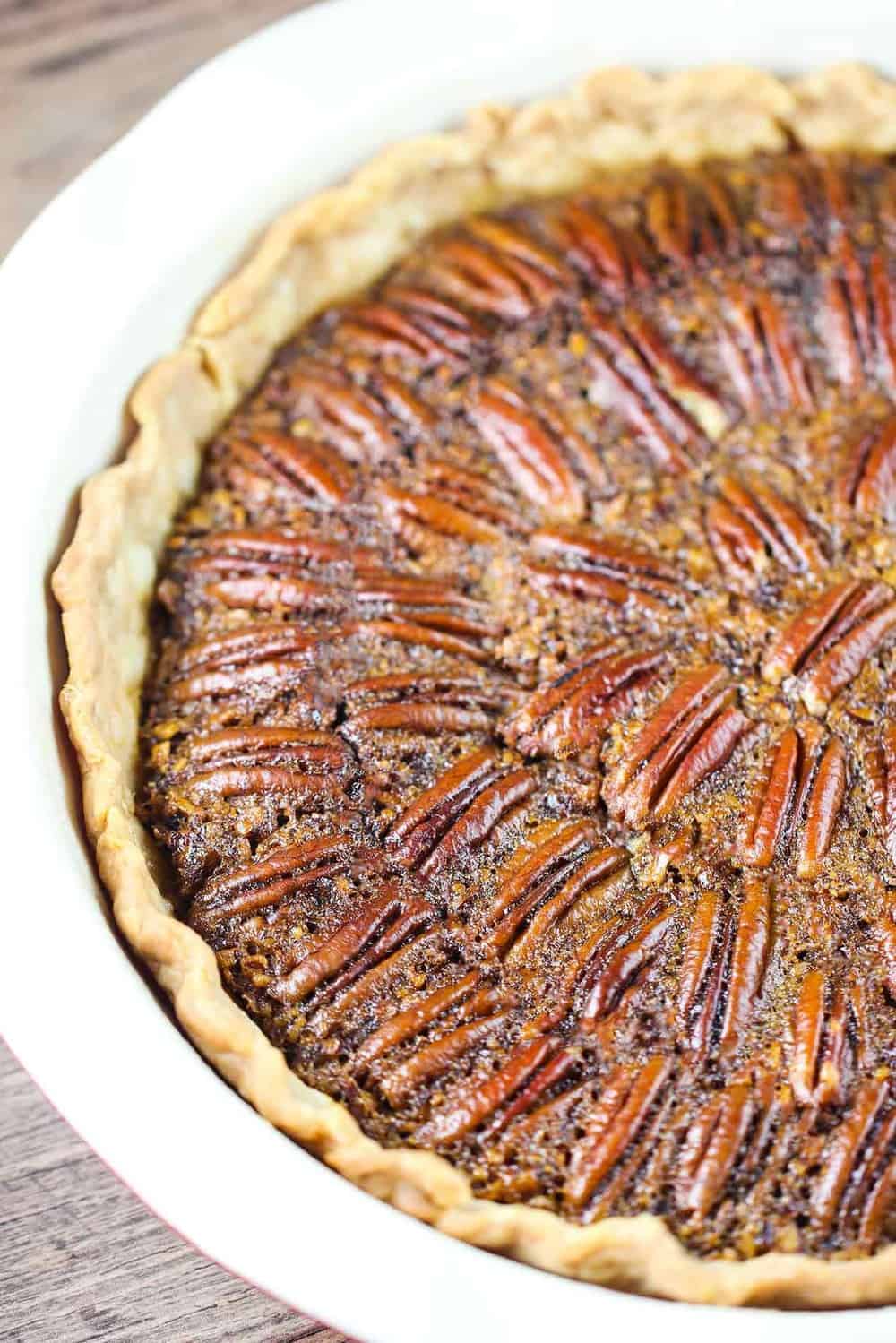 And remember, making your own Perfect Pie Crust is easier than you think…and so GOOD!
It's all about the pie crust. The filling. And the pecans.
Everything about this pie is just so good!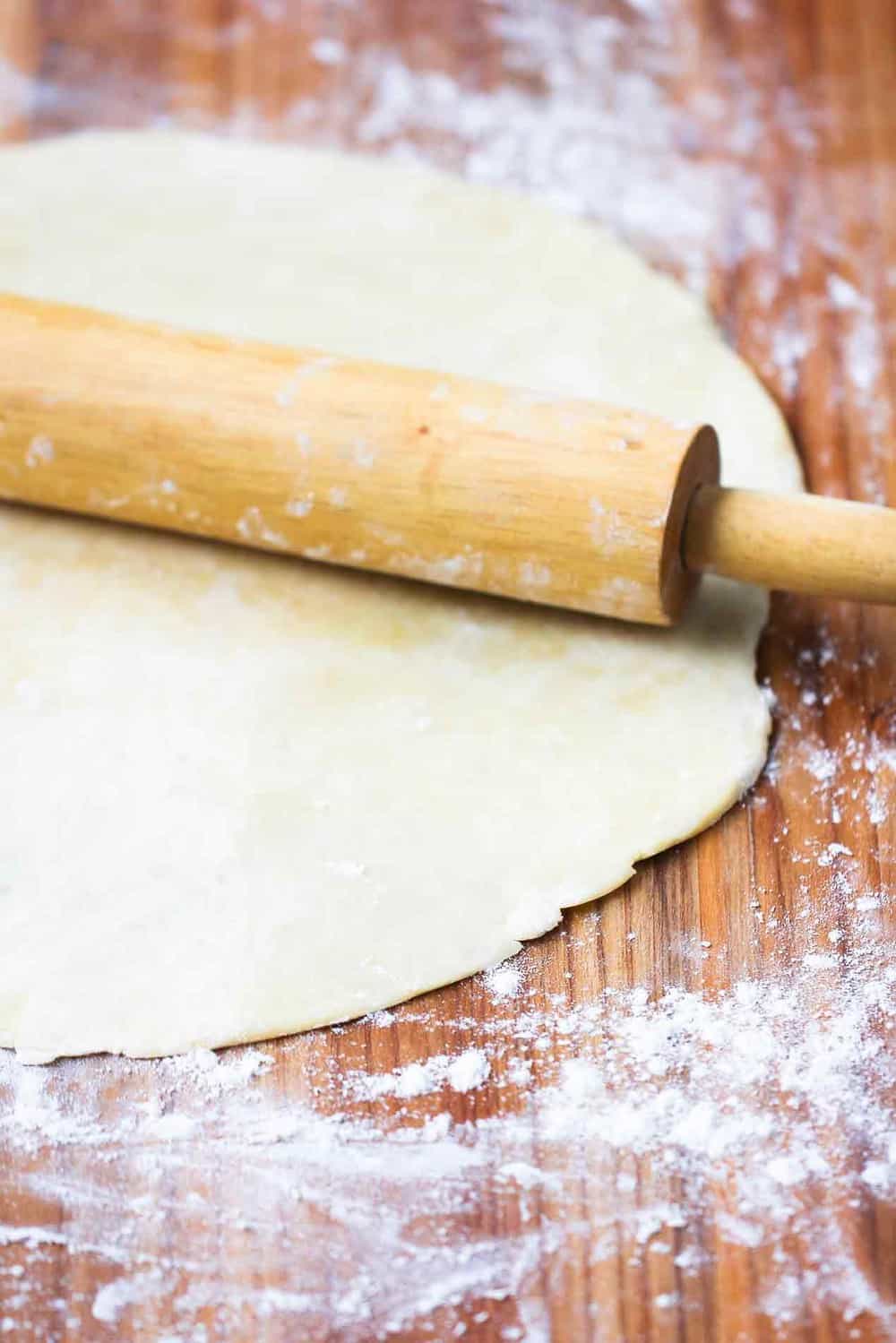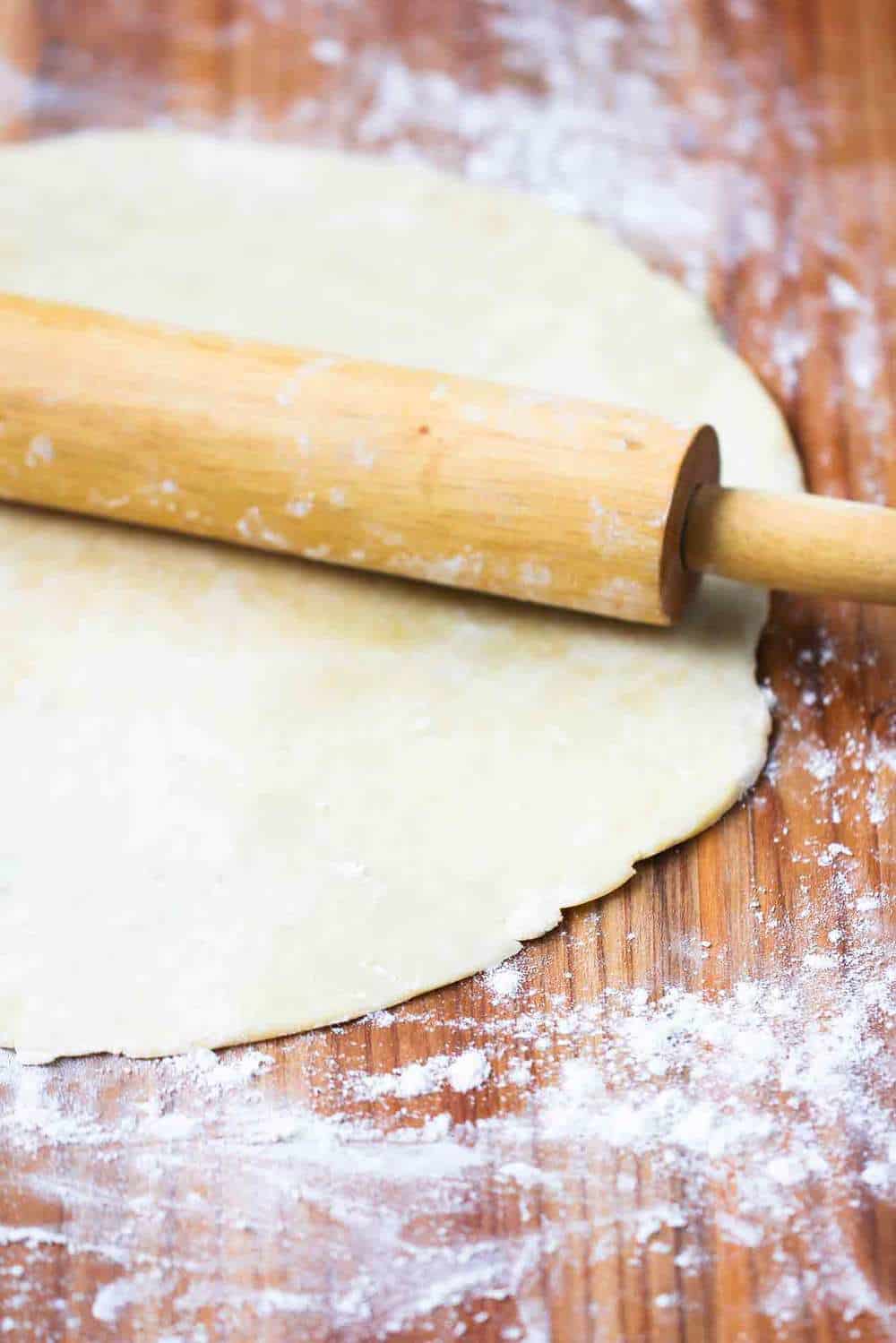 You know what's another amazing holiday pie? Classic Pumpkin Pie (click for full recipe)!

Now, let's make this amazing pie!

Classic Pecan Pie
This Classic Pecan Pie is hands down, the Loon's most favorite pie of all time. It is super delicious, and really quite simple to make. To make it really special, make the
Perfect Pie Crust
...you're going to love this classic pecan pie!
Print
Pin
Rate
Servings: 8 people
Calories: 268kcal
Ingredients
1 9-inch single piecrust partially blind baked*
8 tbsp unsalted butter, melted 1 stick
3/4 cup brown sugar
3 large eggs lightly beaten
½ cup dark corn syrup
½ cup Lyle's Golden Syrup See NOTES for substitute
¼ tsp Kosher salt
2 tsp vanilla extract
2 cups pecans chopped, toasted in a 350°F oven for 10 minutes
Instructions
Prepare the pie dough and place it into the pie dish, crimping the edges with your fingers, if desired.

Pre-heat the oven to 375°F.

Over medium heat in a medium saucepan, melt the butter. Add the brown sugar and stir until completely dissolved, about 3 to 5 minutes.

Stir in the light corn syrup, Lyles, vanilla, and salt and stir until fully combined.

Add the eggs to a medium-sized bowl and then pour in the brown sugar sauce. Stir until fully incorporated.

Add the pecans to the pie shell. Pour the brown sugar/eggs mixture over the pecan.

Bake the pie for 50 to 55½ minutes (the center should look pretty much set).

Remove from the oven and allow to cool on a wire rack.

As it cools, the center will sink a little.

Serve warm or at room temp with whipped cream or vanilla ice cream.
Notes
If you don't have access to Lyles, use a combination of 1/2 cup of light corn syrup and 1/2 cup of dark corn syrup. The pie can be made up to 2 days before serving. Keep refrigerated in an air-tight container. Let come to room temperature before serving.
Nutrition
Calories: 268kcal | Carbohydrates: 15g | Protein: 1g | Fat: 18g | Saturated Fat: 6g | Sodium: 89mg | Potassium: 30mg | Fiber: 1g | Sugar: 15g | Calcium: 6mg | Iron: 1mg