Classic Eggs Benedict. Is there a more perfect brunch dish than this iconic dish?
We think not.
And what is truly amazing about this incredible dish is how easy it is to prepare at home.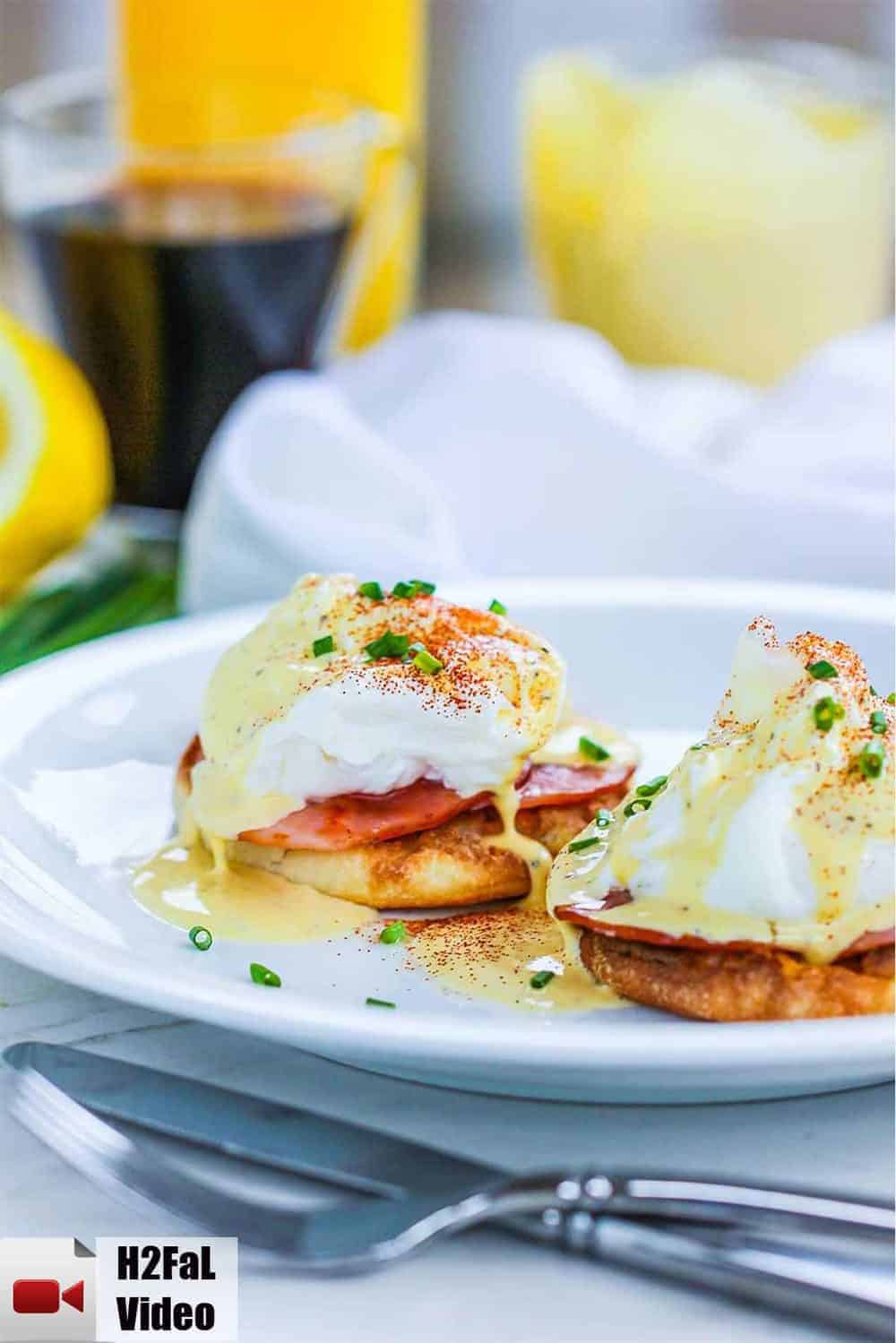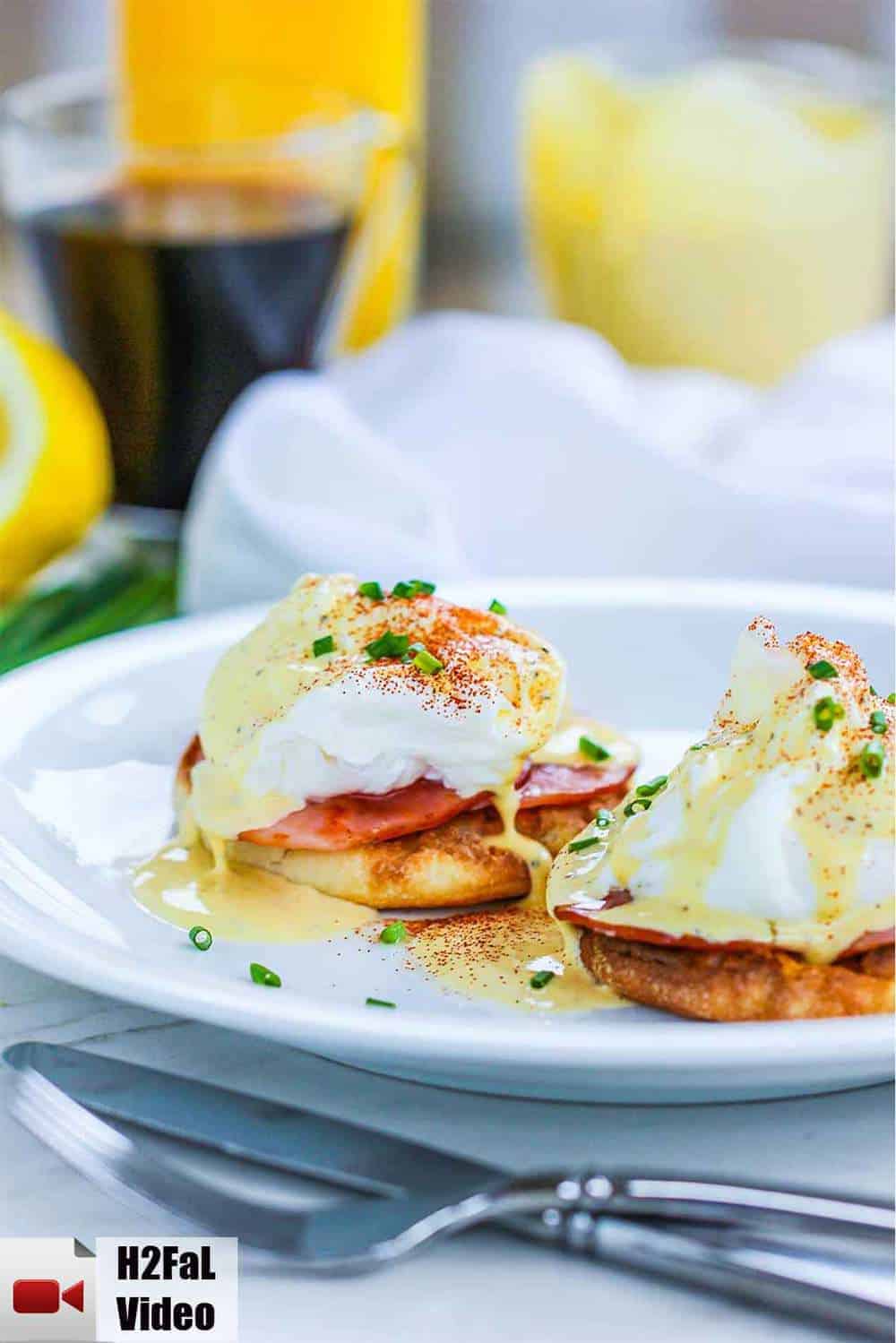 CLASSIC EGGS BENEDICT IS NOT HARD TO MAKE
The different components of this Classic Eggs Benedict are not challenging to prepare.
Watch us show you how easy it is to make the world's greatest brunch dish!
Easy Hollandaise sauce comes together in a matter of minutes. The blender does all the work for you!
And the taste is quintessential Hollandaise sauce.
The sauce can easily be re-heated with one or two 30-second trips to the microwave on high. Or, heat in a pan, over another pan, of boiling water. Be sure not to overheat the sauce, or it will separate on you.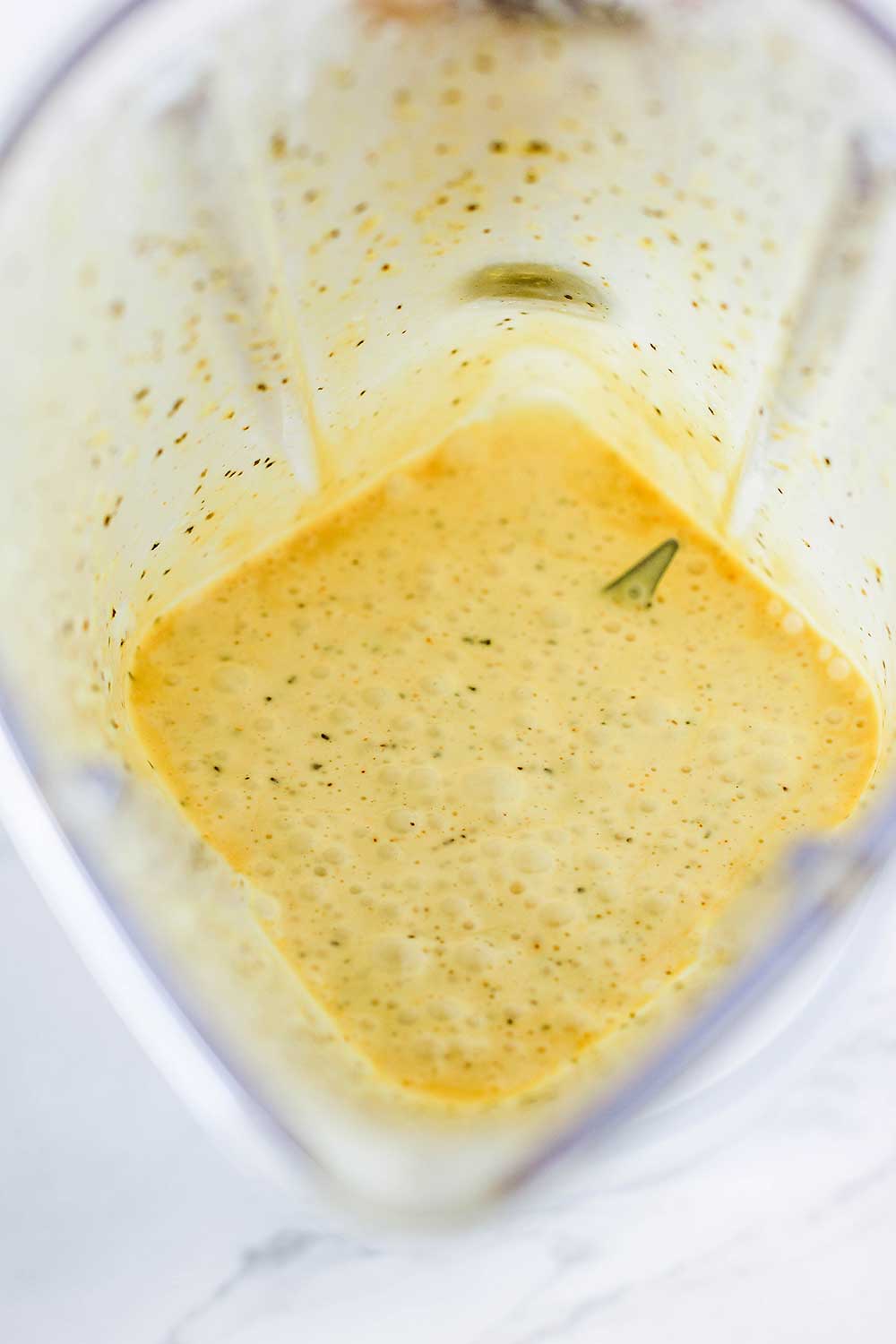 PREP THE INGREDIENTS AHEAD OF TIME
Serving Classic Eggs Benedict to a group is easy, you just have to think through the timing.
Make sure your ingredients, when possible, are already prepped before you start poaching the eggs and making the Hollandaise sauce.
It's fine to go ahead and toast the English muffins ahead of time. And if using, chop the chives early, too.
Canadian bacon is the traditional protein used in Classic Eggs Benedict, however, you can certainly use circular medallions of a ham steak that you have cut out.
You want to crisp the bacon slightly in a hot skillet, but be careful, if you over-cook them, they will become dry and tough.
A couple of melted pallets of butter in the hot skillet helps to keep the Canadian bacon moist. If desired, keep the cooked bacon warm in a low-temp (200°F) oven until ready to assemble the dish.
CLASSIC EGGS BENEDICT COMES TOGETHER IN ABOUT 20 MINUTES
The Hollandaise Sauce only takes a few minutes to prepare, and the poached eggs cook for only 3 minutes after the water comes to a boil. However, you'll need to repeat the poaching process several times if serving 4 people.
We like to have a bowl of warm water ready to keep the poached eggs warm as you cook the remaining eggs and prepare the dishes for serving.
Pouring the Easy Hollandaise Sauce onto the beautifully poached eggs is truly awe-inspiring!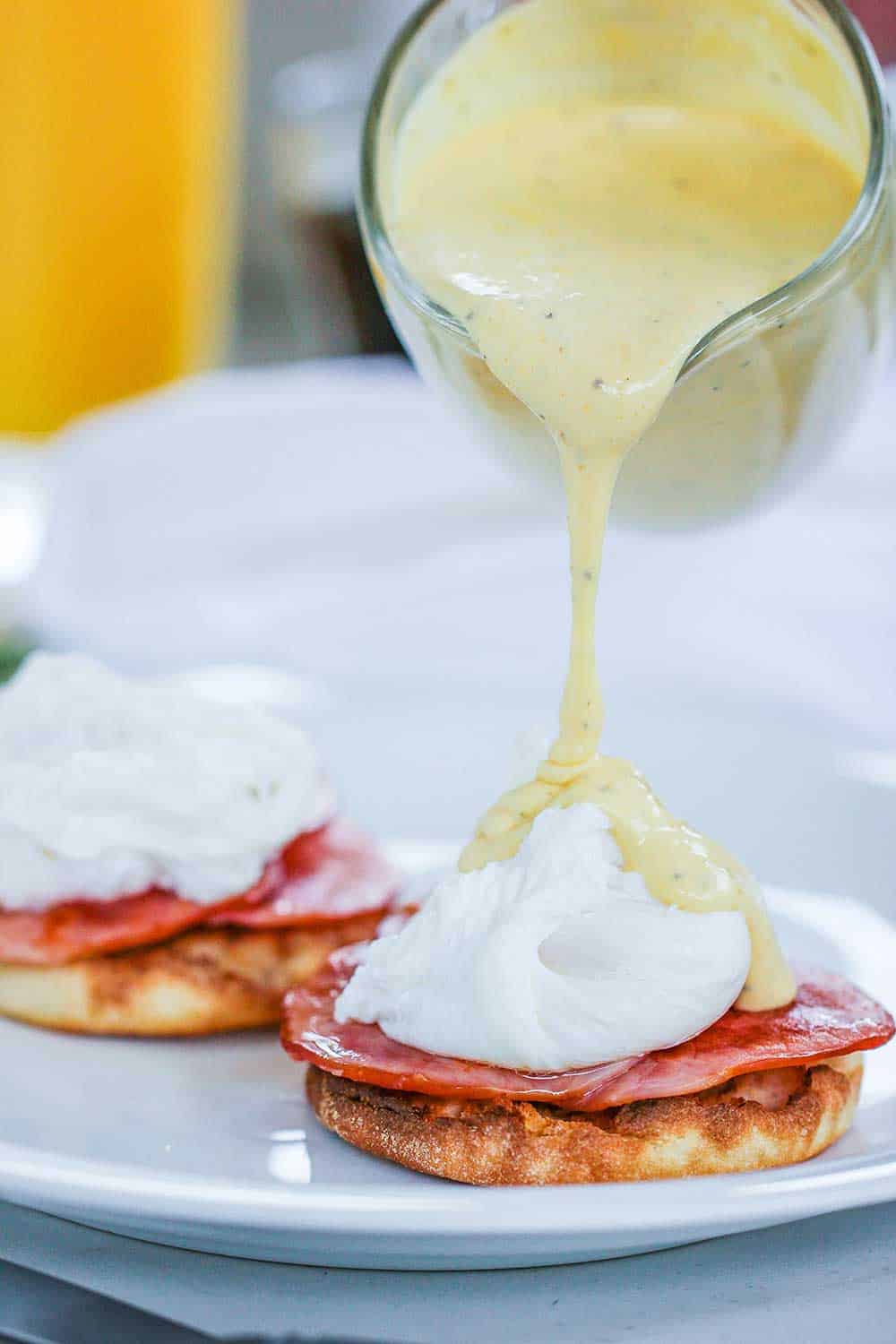 THE VORTEX METHOD PRODUCES BEAUTIFUL POACHED EGGS
To achieve fluffy, cloud-like poached eggs, similar to what you get in fancy, hip brunch restaurants is really quite simple.
We use the vortex method, which is simply bringing a pot of water to a boil, and then use a the handle of a spoon to create a swirling, vortex motion.
Place the egg in a small ramekin, or bowl, add a drop of distilled white vinegar, and then gently lower into the swirling water. Repeat with another egg. Turn off the heat immediately and let the eggs rest in the hot water for exactly 3 minutes, then remove with a slotted spoon. The white part of the egg will create a beautiful cloud around the perfectly cooked egg yolk.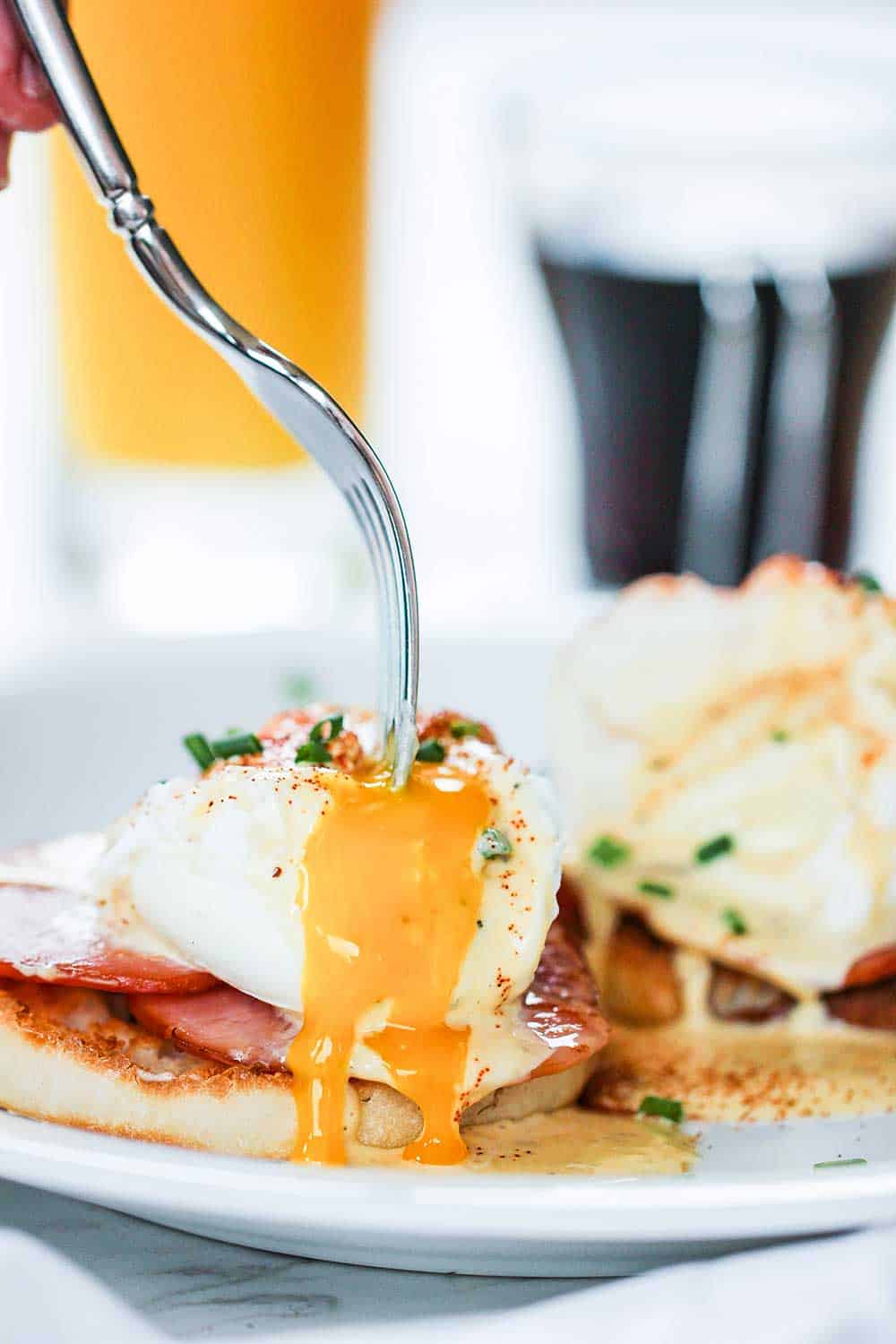 The history of the Classic Eggs Benedict is a little uncertain.
But one thing is for sure, when you make our version of this iconic dish, there will certainly be no doubt that this is about as good as they come.
Other amazing variations of Eggs Benedict are:
Eggs Blackstone
Eggs Blackstone with Sausage
We love serving this amazing dish with our Honey Nut and Banana Muffins or our Lemon Olive Oil and Blueberry Jumbo Muffins! So good! And of course, they are perfect next to a pile of our Breakfast Potatoes!
Be confident about this! You can make this amazing dish at home for you friends and family and be a brunch superstar. It's time to Cele-Brunch!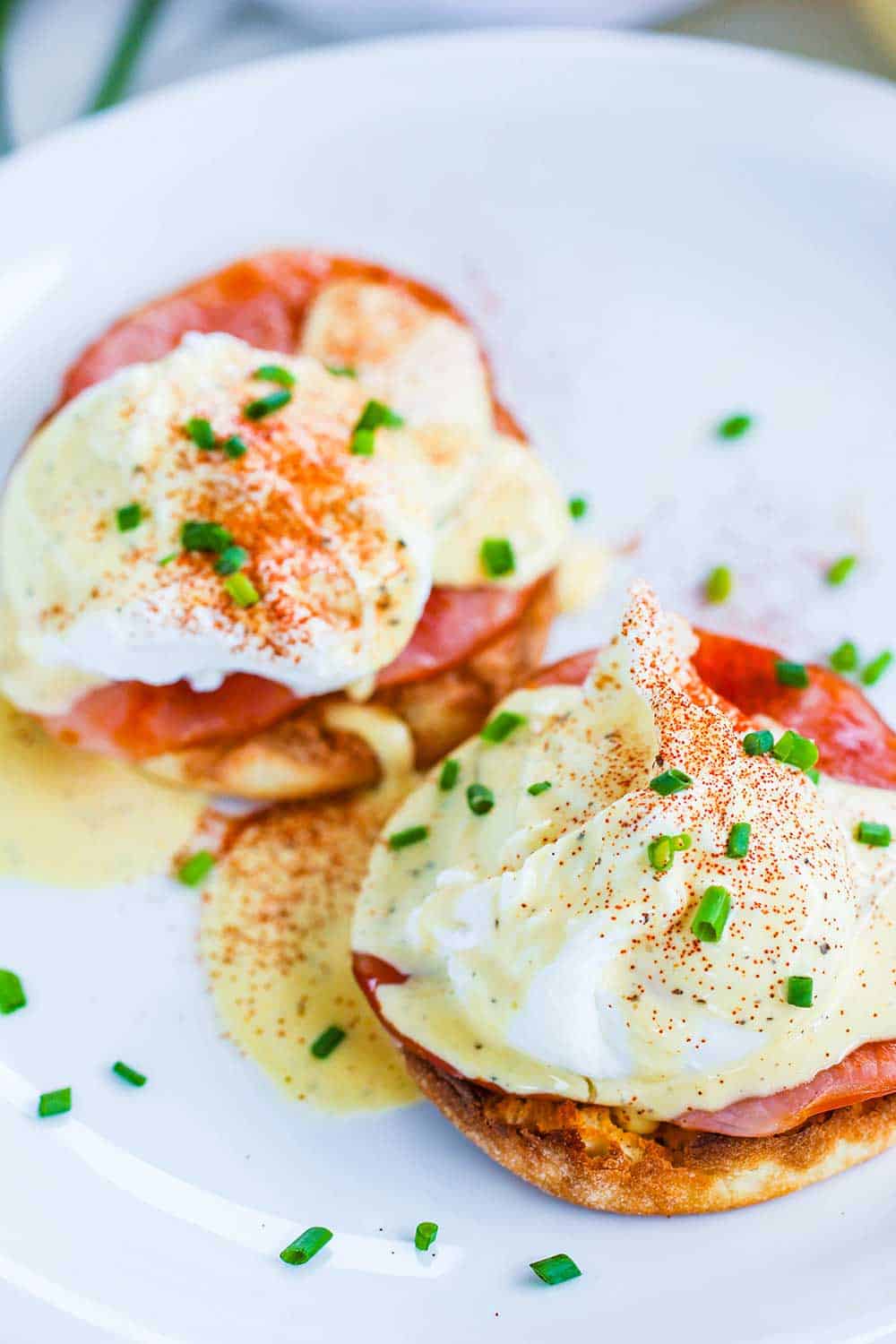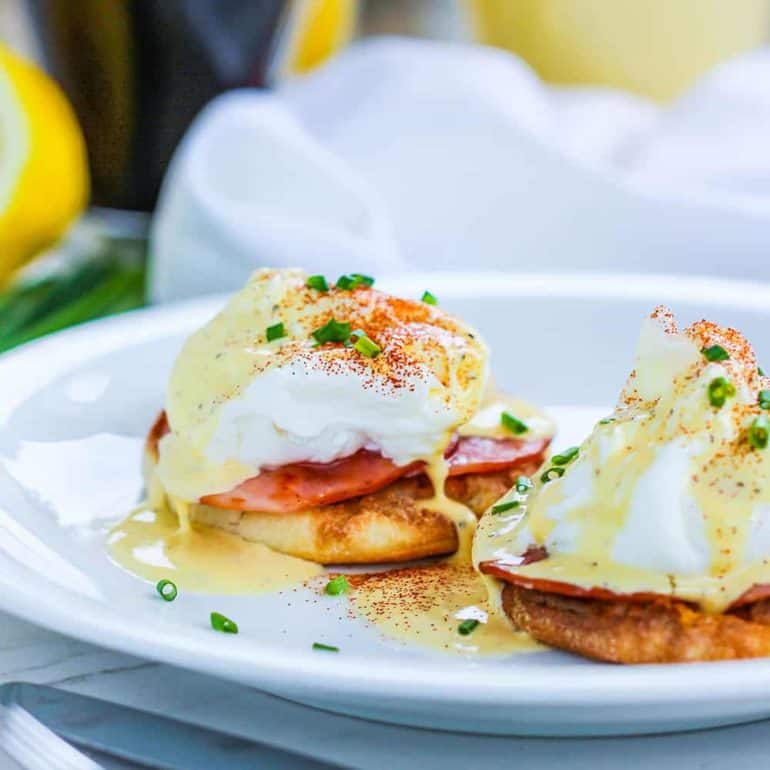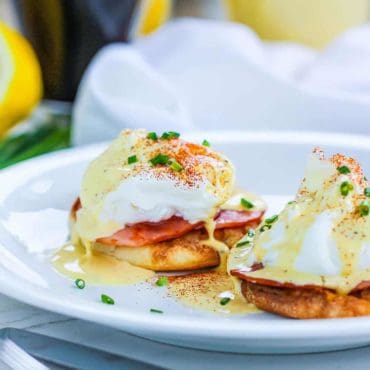 Classic Eggs Benedict
Classic Eggs Benedict is the iconic brunch dish that is absolutely a taste sensation with every bite. Using the Easy Hollandaise Sauce recipe and creating a fluffy, could-like poached eggs via the vortex method, you will not believe how easy it is to produce restaurant-quality Eggs Benedict for you and your loved ones in your own kitchen. In no time at all!
Print
Pin
Rate
Servings: 4 people
Calories: 486kcal
Ingredients
8 large eggs
Distilled white vinegar
1 cup Easy Hollandaise Sauce
2 tbsp unsalted butter
16 slices Canadian bacon or ham medallions
4 English muffins split in half and toasted
2 tbsp chives finely chopped
1 tbsp smoked paprika for garnish
Instructions
PREPARE THE POACHED EGGS - VORTEX METHOD
Bring a large pot of water to a rolling boil.

Working in batches of two eggs at a time, crack each egg into a small vessel, just large enough to hold it. Add a small spoonful of the vinegar on top of each egg.

Lower the handle of a large spoon into the boiling water and begin to vigorously stir the water in one direction to create a swirling vortex. Quickly, but carefully, lower the eggs into the swirling water and then immediately turn off the heat. Allow the eggs to sit in the water for EXACTLY three minutes.

Use a slotted spoon to carefully remove the cooked eggs from the water. Place the eggs into a bowl of warmed water and repeat this process with the remaining eggs, being sure to return the water to a boil before proceeding with each set of eggs.
PREPARE THE REMAINING INGREDIENTS AND ASSEMBLE
Meanwhile, prepare the Easy Hollandaise Sauce and set aside. If necessary, you can re-heat the sauce in the microwave on high for about 30 seconds just before serving.

Heat a large skillet over medium-high heat and add the butter. Add the Canadian bacon and quickly cook until lightly browned on each side, about 2 minutes per side (don't overcook!). Set aside.

On a plate, place the two halved and toasted English muffins. Using a slotted spoon, carefully place one poached egg on each muffin. Pour the Hollandaise sauce over each egg (about 1 to 2 tablespoons each). Repeat with the remaining 3 plates.

Top with snipped chives and a small sprinkle of paprika, if desired. Serve at once!
Nutrition
Calories: 486kcal