Brown Sauce is the basis for taking dishes to the next level.
This is how I like to make one of the essential French mother sauces, Espagnole, or brown sauce. The depth of flavor it brings to your favorite dishes in wonderful.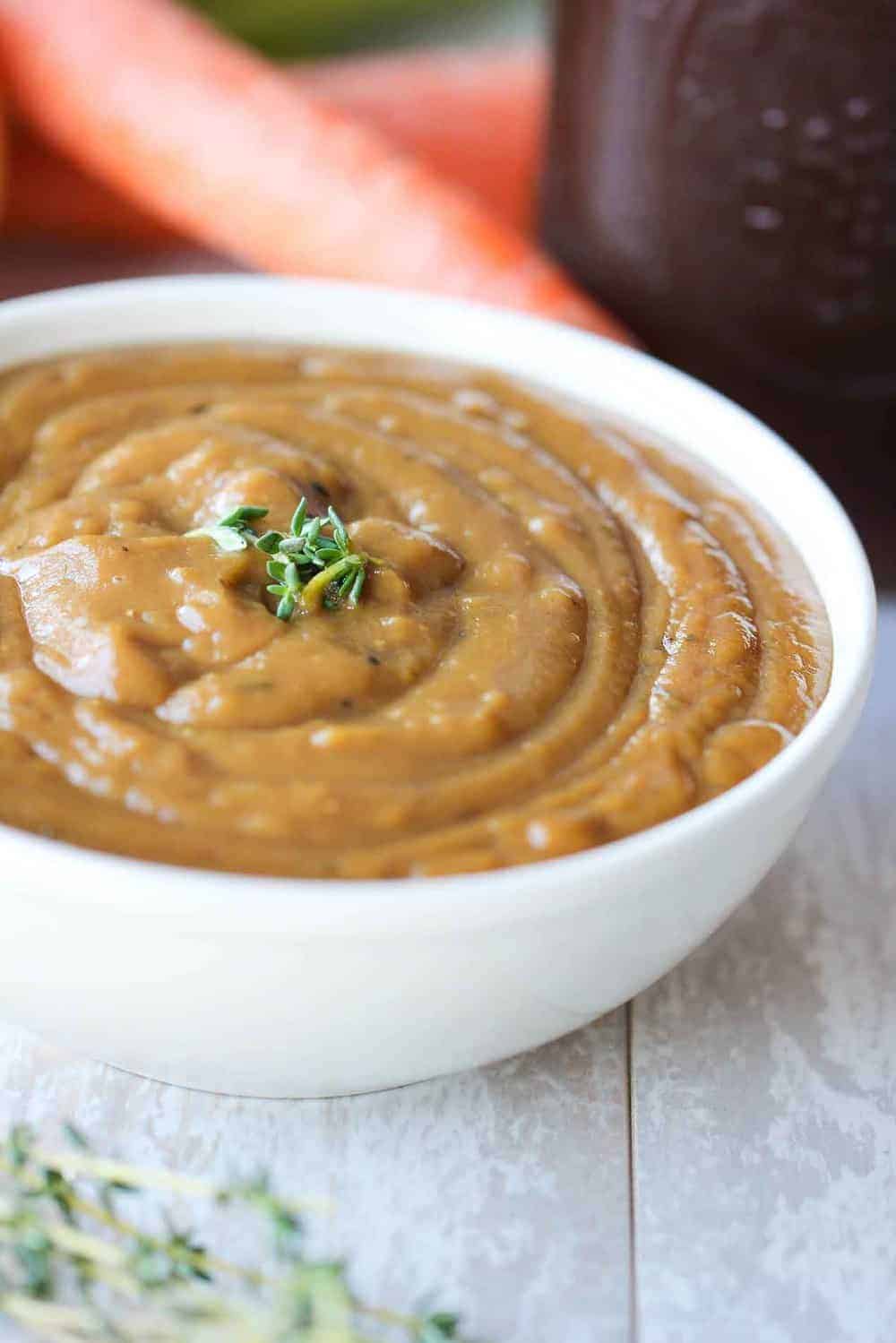 CLASSIC BROWN SAUCE IS NOT DIFFICULT TO MAKE
The ingredients are simple and straightforward for this classic recipe.
Of course, homemade beef stock is always best, but even a good quality store bought brand will produce good flavor. But, make from scratch…if you can!
We like to make a big batch of the homemade beef stock well in advance, and then freeze it. It's the made-from-scratch items that make all the difference!
ELEVATE YOUR FAVORITE DISHES
I use this to add depth and richness to dishes such as Chicken Marsala..
You just can't believe how this incredible sauce enhances the flavor so much. It's almost like a demo-glaze, but not near as difficult to make.
I always make a double batch and freeze it. It's also wonderful in gravies and sauces. And did I mention Chicken Marsala? Oh yes, indeed!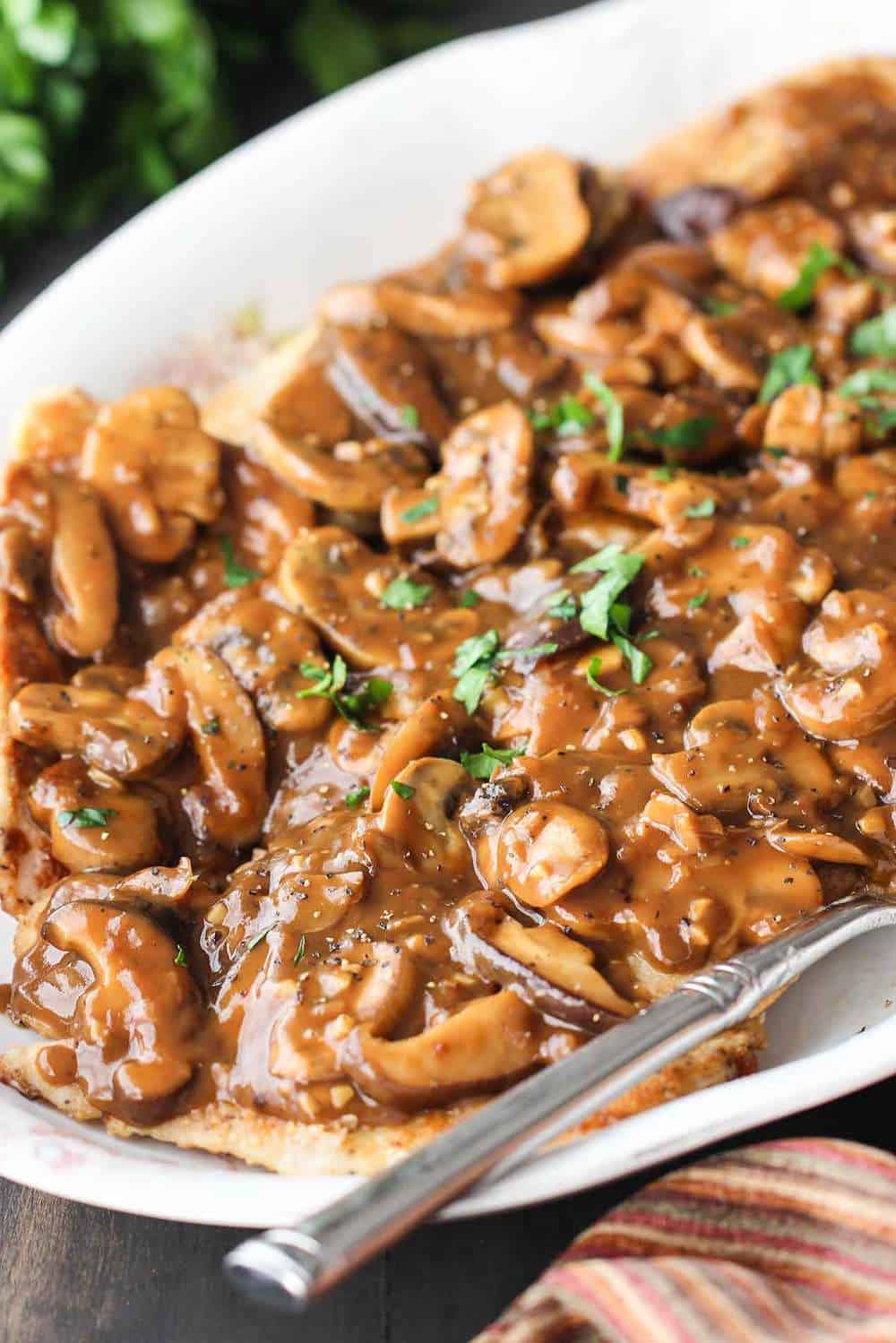 You can easily double this recipe and then freeze in batches for future use. It truly is the basis for really exceptional dishes.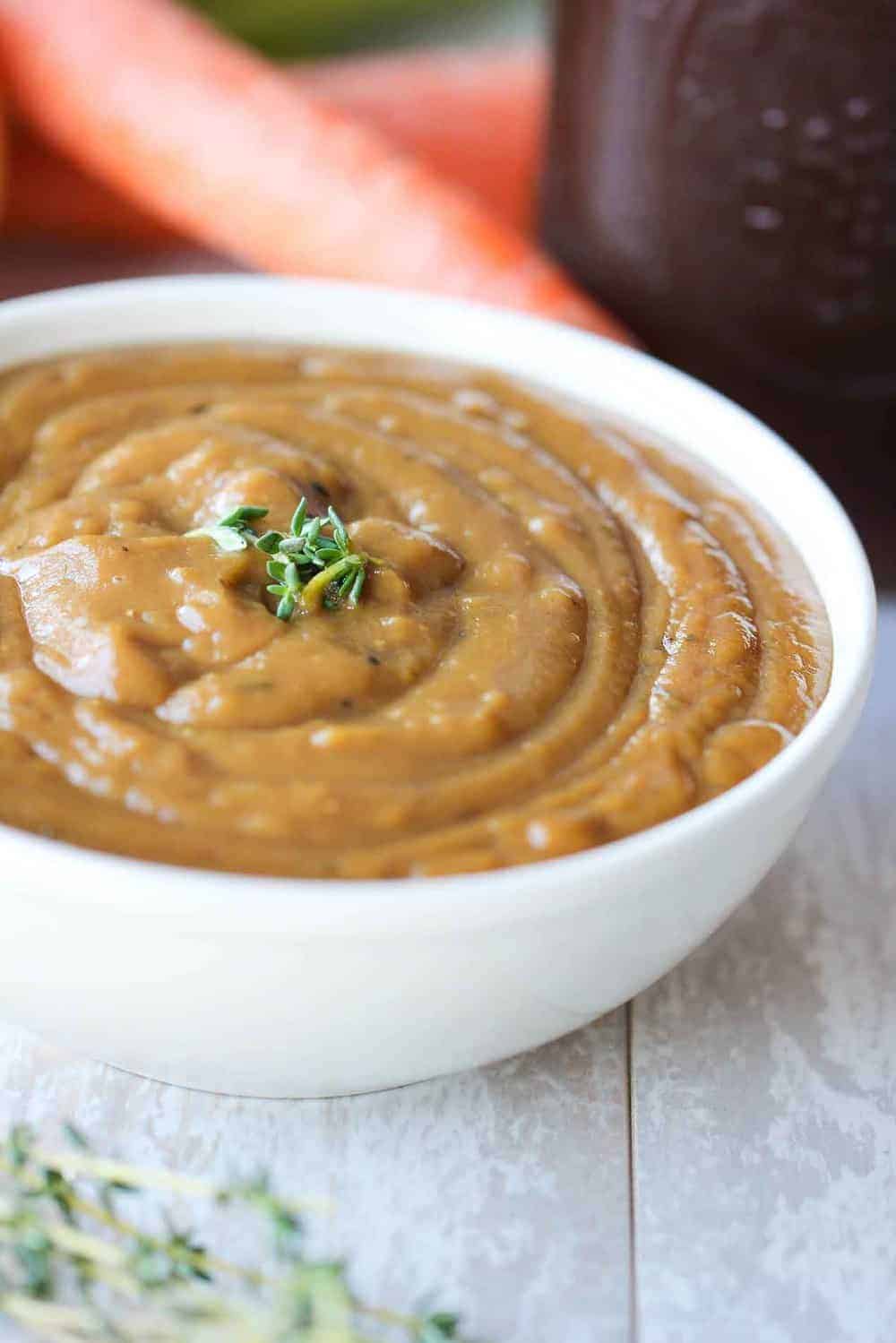 Now, let's make this awesome Brown Sauce Recipe!
Brown Sauce
This Brown Sauce recipe adds depth and richness to many dishes, such as Chicken Marsala, and it can be made in large quantities (double the recipe) and then easily frozen for future use. Go with
homemade beef stock
, if you've got the time. It makes this sauce even better!
Print
Pin
Rate
Servings: 4 people
Calories: 280kcal
Ingredients
1/2 cup unsalted butter
1 celery rib chopped
1/2 medium yellow onion chopped
1 carrot peeled and chopped
Few sprigs of fresh thyme
6 cups beef stock
2 tbsp Worcestershire sauce
1/2 cup all-purpose flour
Kosher salt and freshly ground black pepper
Instructions
Melt the butter in a large saucepan over medium heat.

Add the celery, onion, carrots and thyme and cook them for 4 to 5 minutes, until soften and turning golden brown.

Meanwhile, in a large pot, bring the beef stock to a boil.

Sprinkle the flour over the vegetables and stir them constantly for about 5 to 6 minutes until the flour is absorbed.

Carefully add 3 cups of the hot stock to the vegetable mixture and whisk until it is combined.

Add the rest of the stock and the Worcestershire sauce and continue to whisk it.

Reduce the heat to low and gently simmer for 1 hour, skimming off any fat from the surface and making sure it does not come to a boil.

Strain the sauce through a fine-mesh sieve into a bowl.

Season with salt and pepper.

Sauce is now ready for use, or transfer to storage container and refrigerate for 1 week or freeze ups up to 3 months.
Nutrition
Calories: 280kcal