We love snickerdoodle cookies! We love fudge! And we REALLY love snickerdoodle fudge!
This incredibly delicious fudge is so yummy, and you will not believe how easy it is to prepare. And it only calls for 5 ingredients and requires no baking! Perfect for last-minute holiday treats!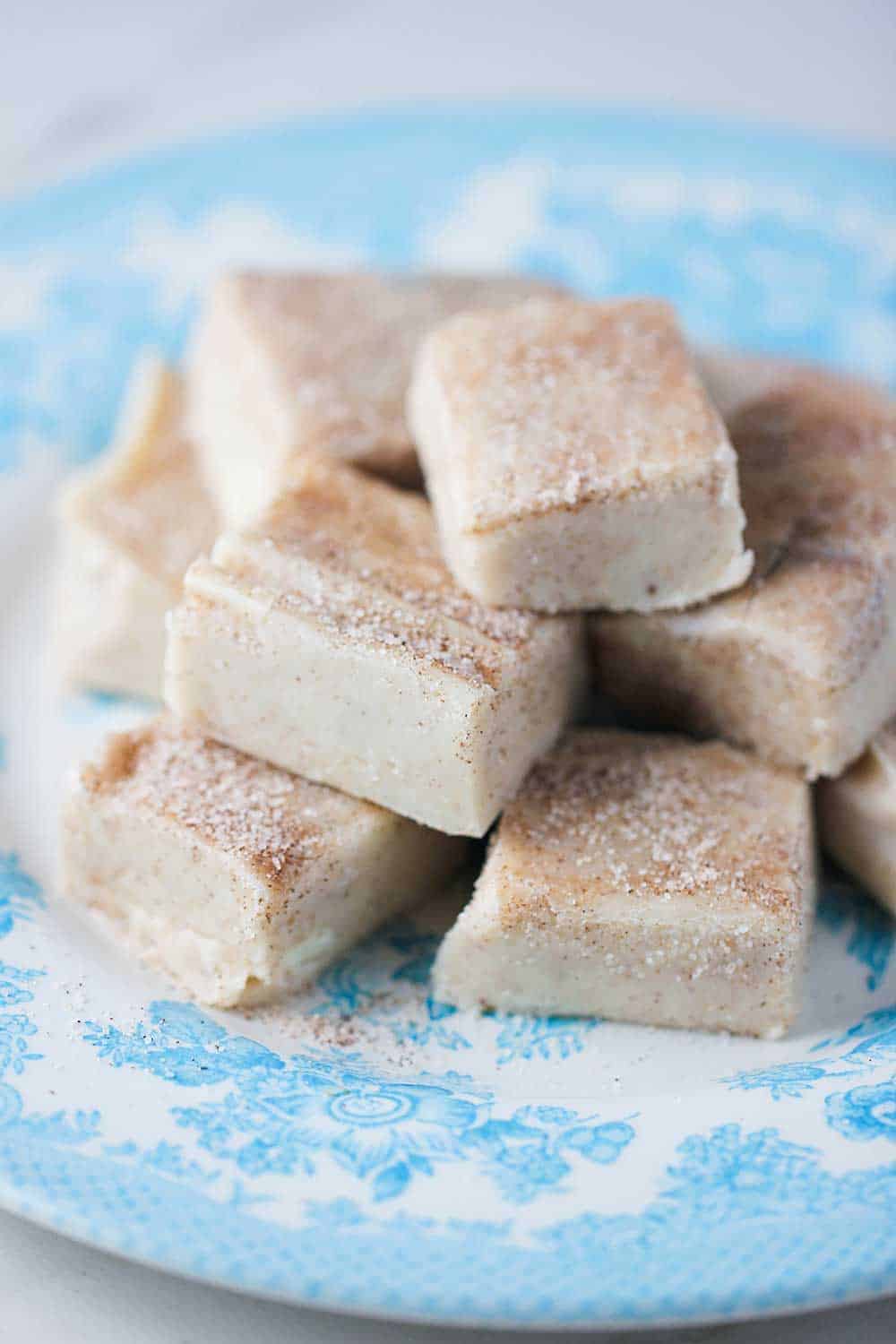 HOW TO MAKE SNICKERDOODLE FUDGE
It all starts off with white chocolate. We go with white chocolate morsels that are available in most supermarkets.
Melt the chocolate with sweetened condensed milk. NOTE: Be sure to get sweetened condensed milk and not evaporated milk. Wondering what's the difference? Read about that here.
Watch us show you how easy it is to make this amazing treat!
THE INGREDIENTS YOU WILL NEED
As we mentioned, this amazing fudge only has 5 ingredients in it!
White chocolate and sweetened milk are so good! Stir until nicely melted and combined.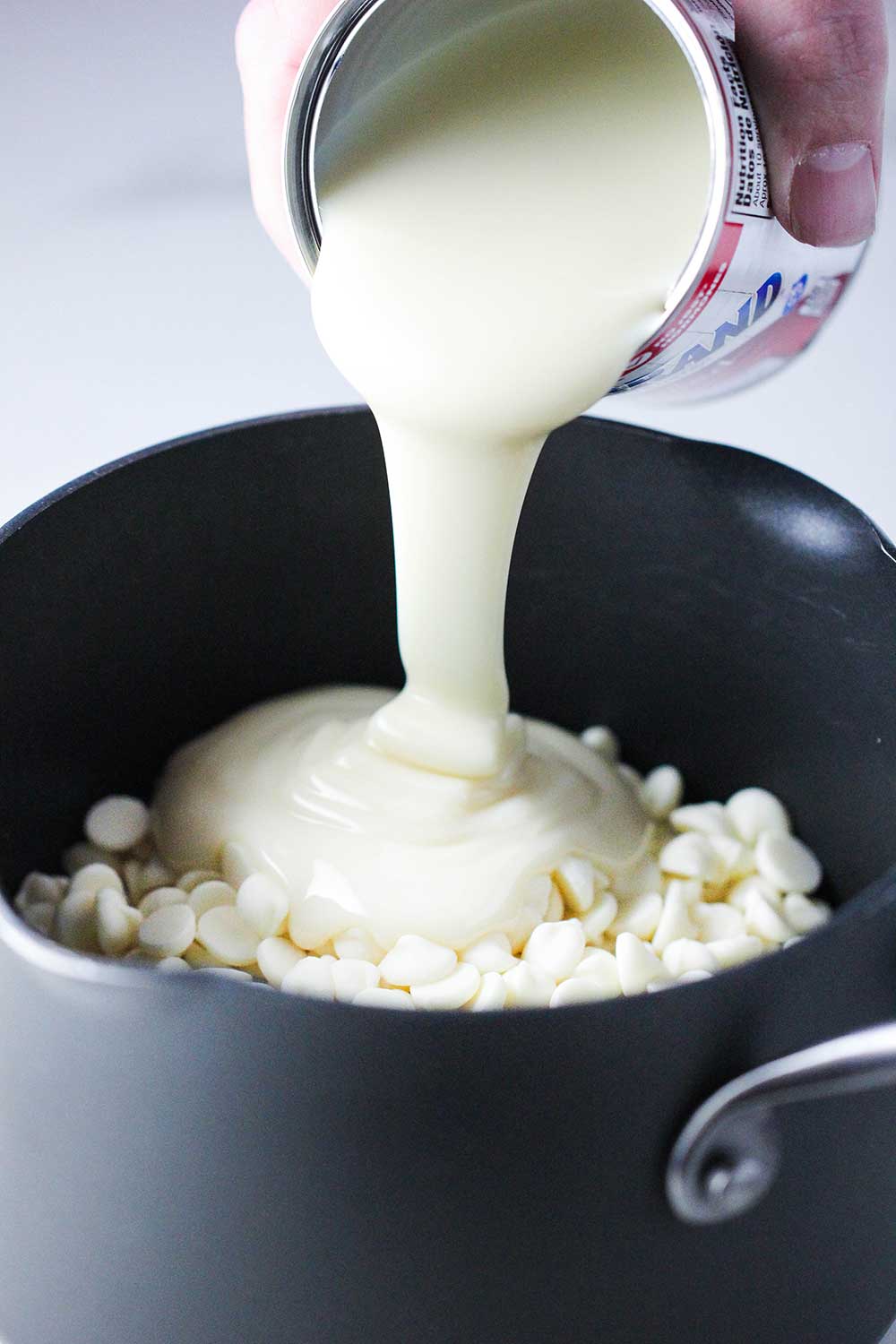 Now, it's time to get the snickerdoodle flavors going. By the way, have you tried our snickerdoodle cookie recipe? It's so good!
But back to this amazing snickerdoodle fudge. Next, 1 tsp of ground cinnamon goes right into the pan.
And to really round out the flavor, we add a nice addition of vanilla extract.
Make sure to use good quality vanilla!
Oh, vanilla is so delicious!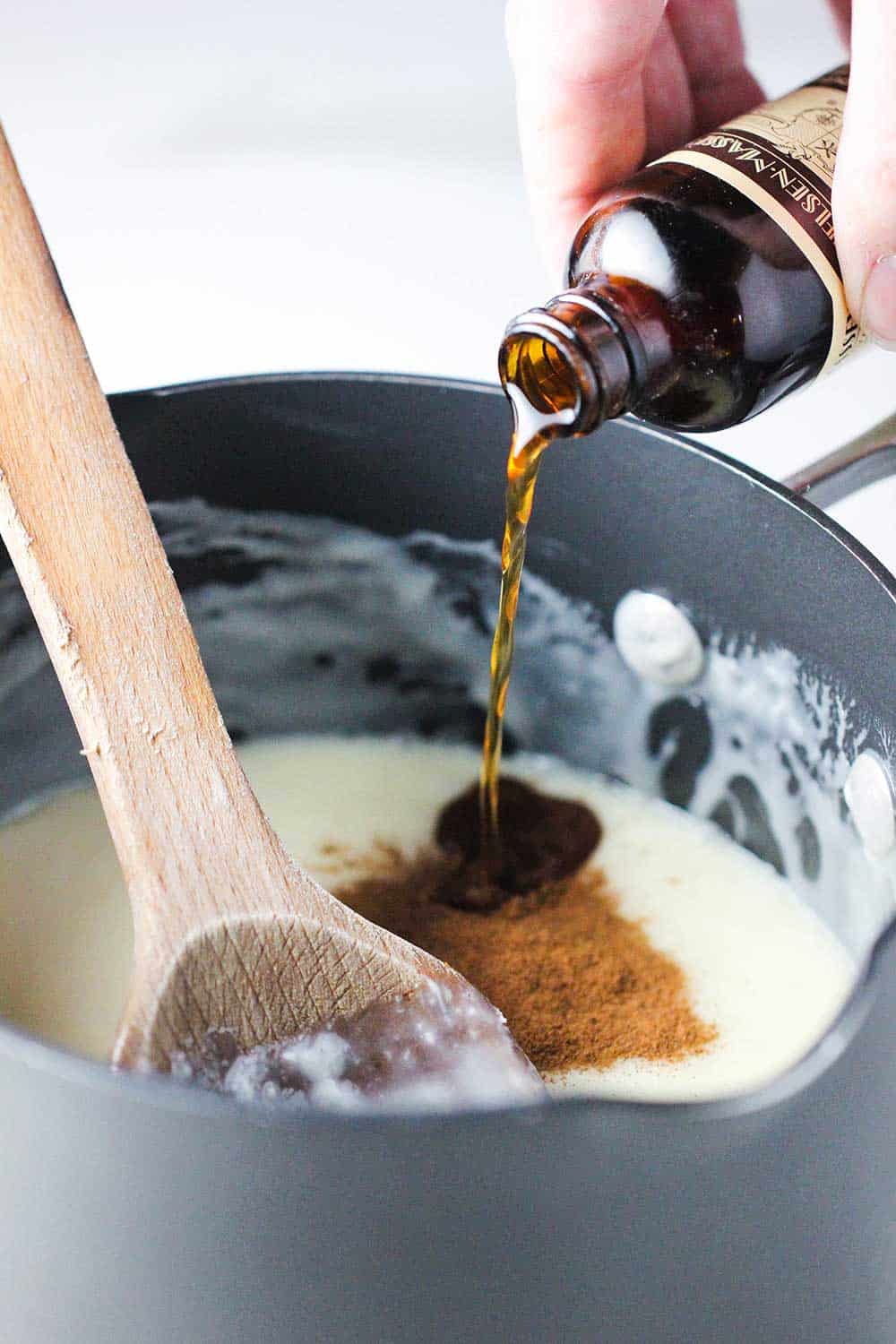 FINALIZING THE SNICKERDOODLE FUDGE
Now, all you need to do is line an 8″x 8″ pan with parchment paper.
Carefully pour the fudge mixture into the pan. Don't worry if the parchment paper doesn't fit directly into the pan. As the fudge is poured in, it will smooth out and touch the sides of the pan.
EXPERT TIP: No need to grease the parchment paper. If you don't have parchment paper, you can also use wax paper or foil. Lining the pan makes removing the fudge a snap.
Adding a nice layer of cinnamon sugar is the final touch.
Simply mix together one teaspoon of ground cinnamon with 1/4 cup of sugar, and you're good to go.
Classic snickerdoodle taste!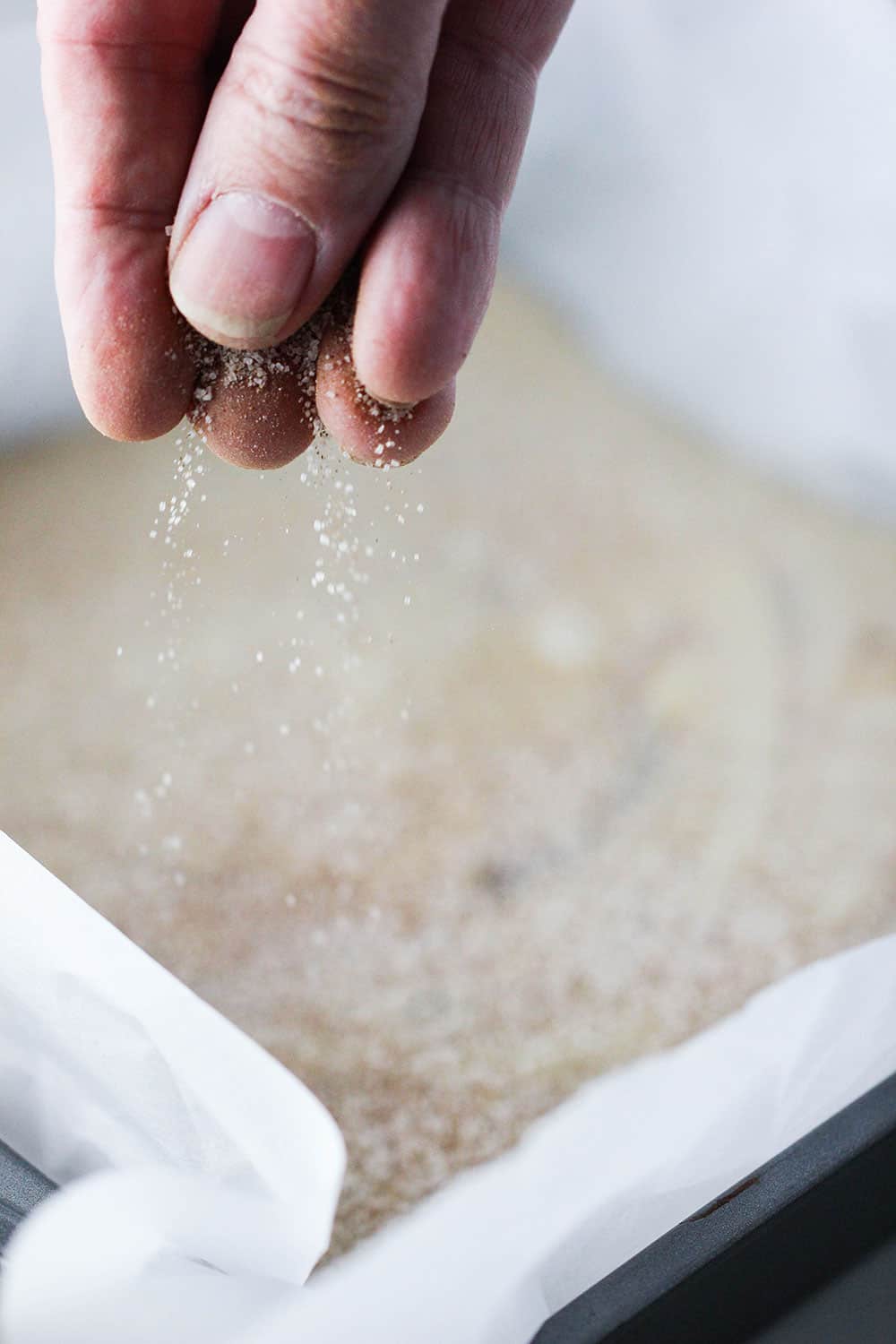 Let the fudge completely cool before slicing.
We recommend cooling in the refrigerator for a couple of hours, but you can expedite things by placing in the freezer for about 20 minutes and then transferring to the fridge for about 30 minutes to an hour.
A pizza cutter makes cutting the fudge so easy! (But a nice large knife will work just fine, too).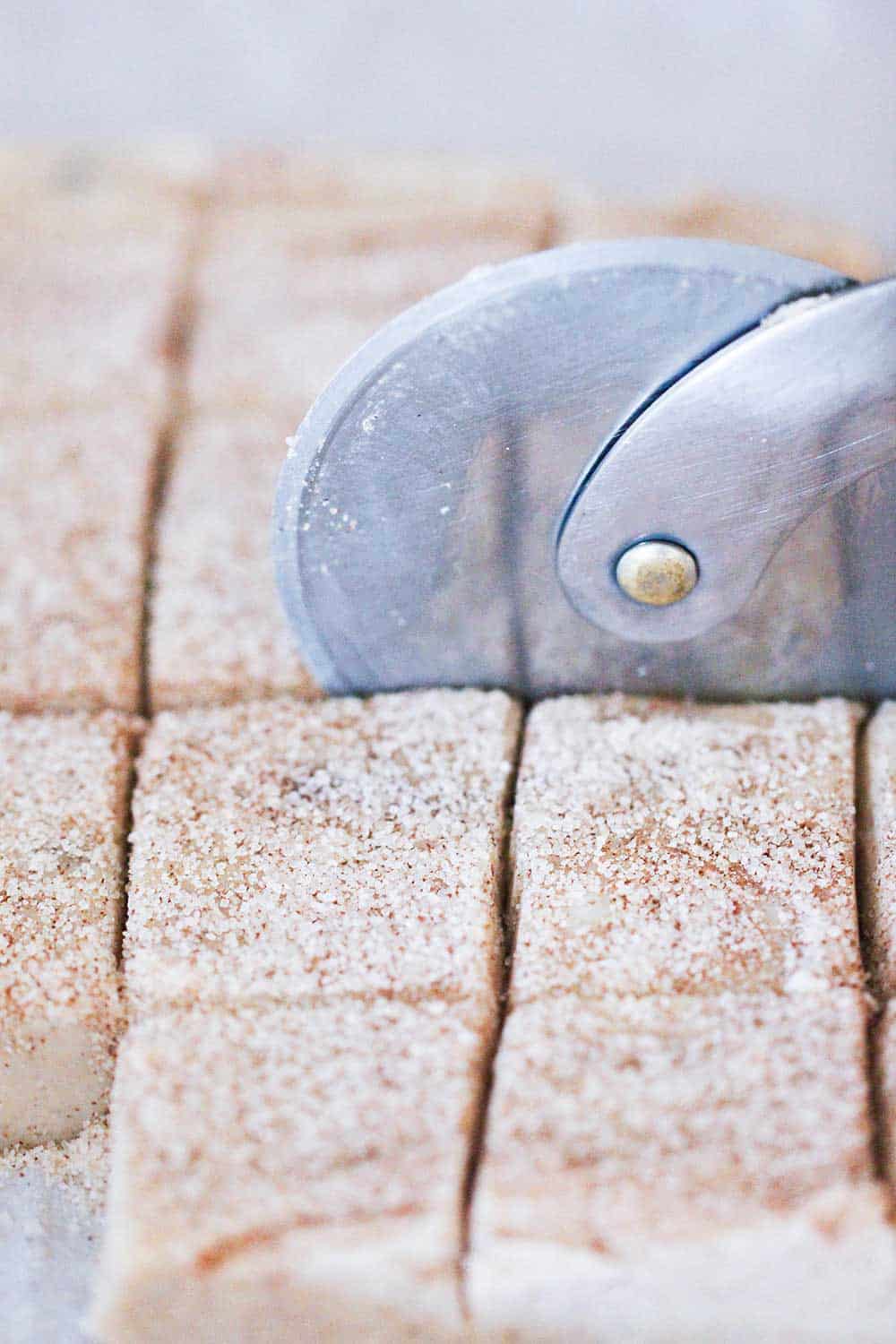 THE PERFECT HOLIDAY SWEET TREAT
Fudge is such a wonderful sweet treat during the holiday season.
Folks, when you bite into this amazing snickerdoodle fudge, you may never try another version again.
It's that good!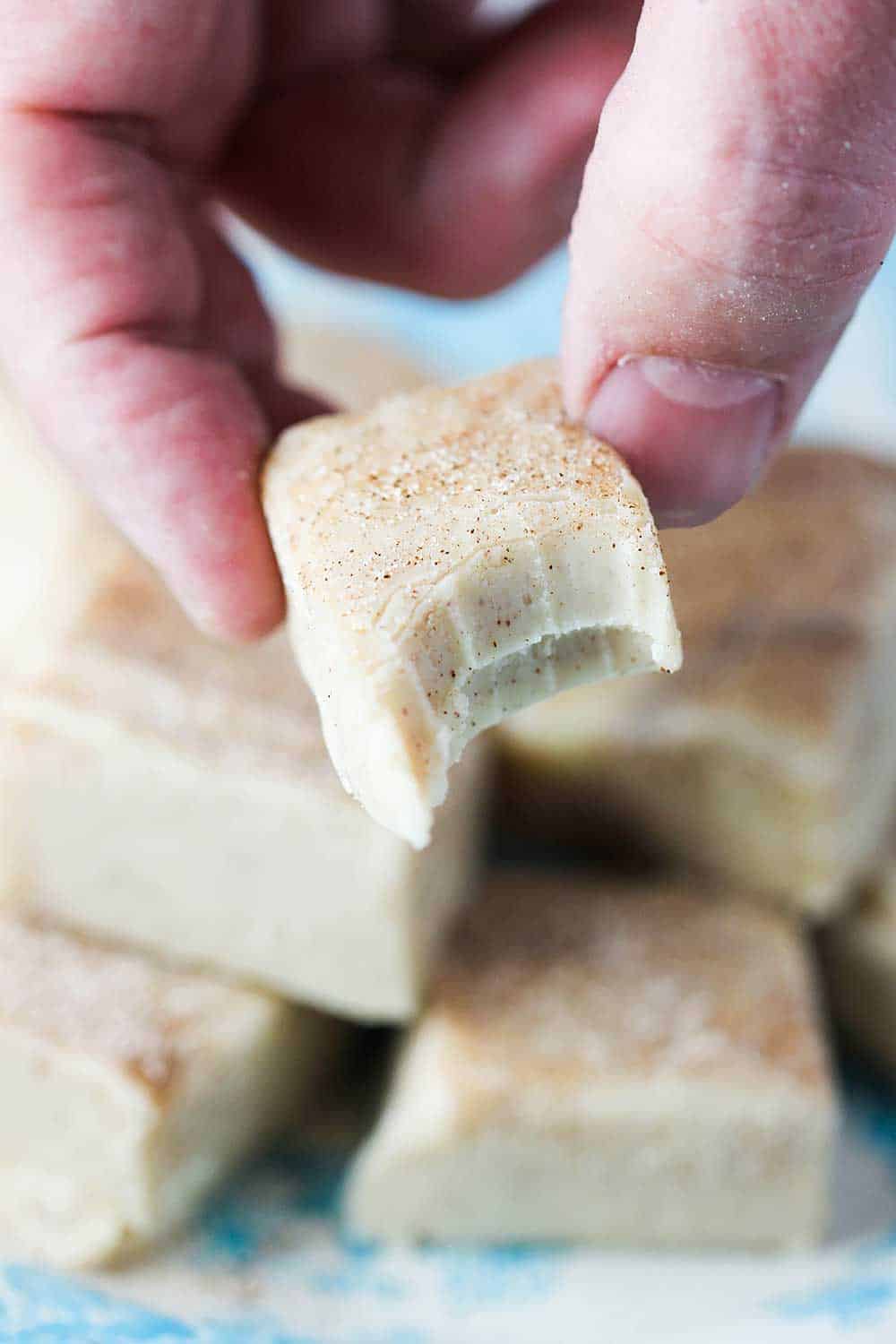 Ready to make the easiest and most delicious fudge in town? Go for it!
And remember, when you make it, take a photo, post it on Instagram, and tag @howtofeedaloon and #howtofeedaloon!
Snickerdoodle Fudge
Snickerdoodle Fudge has only 5 ingredients and requires no baking! It's so easy to make and the taste is out of this world!
Print
Pin
Rate
Servings: 8
Calories: 392kcal
Equipment
8" x 8" pan and parchment paper
Ingredients
3 cups white chocolate morsels
1 14 oz. can sweetened condensed milk
2 tsp cinnamon divided
1 tsp vanilla extract
¼ cup sugar
Instructions
In a medium saucepan over medium heat, melt the white chocolate with the condensed milk, stirring frequently. Once melted, stir in 1 tsp of cinnamon and then the vanilla.

Meanwhile, place a square piece of parchment over an 8"x 8" baking pan.

Pour the melted fudge into the pan.

Mix together the sugar with the remaining tsp of cinnamon and sprinkle over the top of the fudge.

Refrigerate until firm and completely set, about 2 hours.

Remove from the fridge and lift the fudge from the pan by grabbing the sides of the parchment paper.

Cut into squares. Store in airtight container. Enjoy!
Notes
If you don't have parchment paper, you can use wax paper, or foil. If you place the fudge in the pan with no liner, be sure to grease the pan first. To expedite the cooling process, place in the freezer for about 20 minutes, and then refrigerate for another 30 minutes to 1 hour. A pizza cutter makes cutting the fudge fast and easy. However, a large knife works well, too. If the fudge sticks to the paper, let it cool a little longer. Even if it sticks a little, it should still peel away from the paper with some help from your fingers. The fudge will stay fresh in an airtight container for up to a week to 10 days. The fudge freezes nicely and will keep for up to 2 months (let thaw completely before serving).
Nutrition
Calories: 392kcal | Carbohydrates: 47g | Protein: 4g | Fat: 14g | Saturated Fat: 6g | Cholesterol: 14mg | Sodium: 61mg | Potassium: 193mg | Fiber: 1g | Sugar: 47g | Vitamin A: 20IU | Vitamin C: 1mg | Calcium: 139mg | Iron: 1mg