How to Make Maple Glazed Carrots are braised in pure maple syrup, along with shallots, butter, black pepper, a pinch of salt, and finished with fresh parsley.
These carrots are incredible.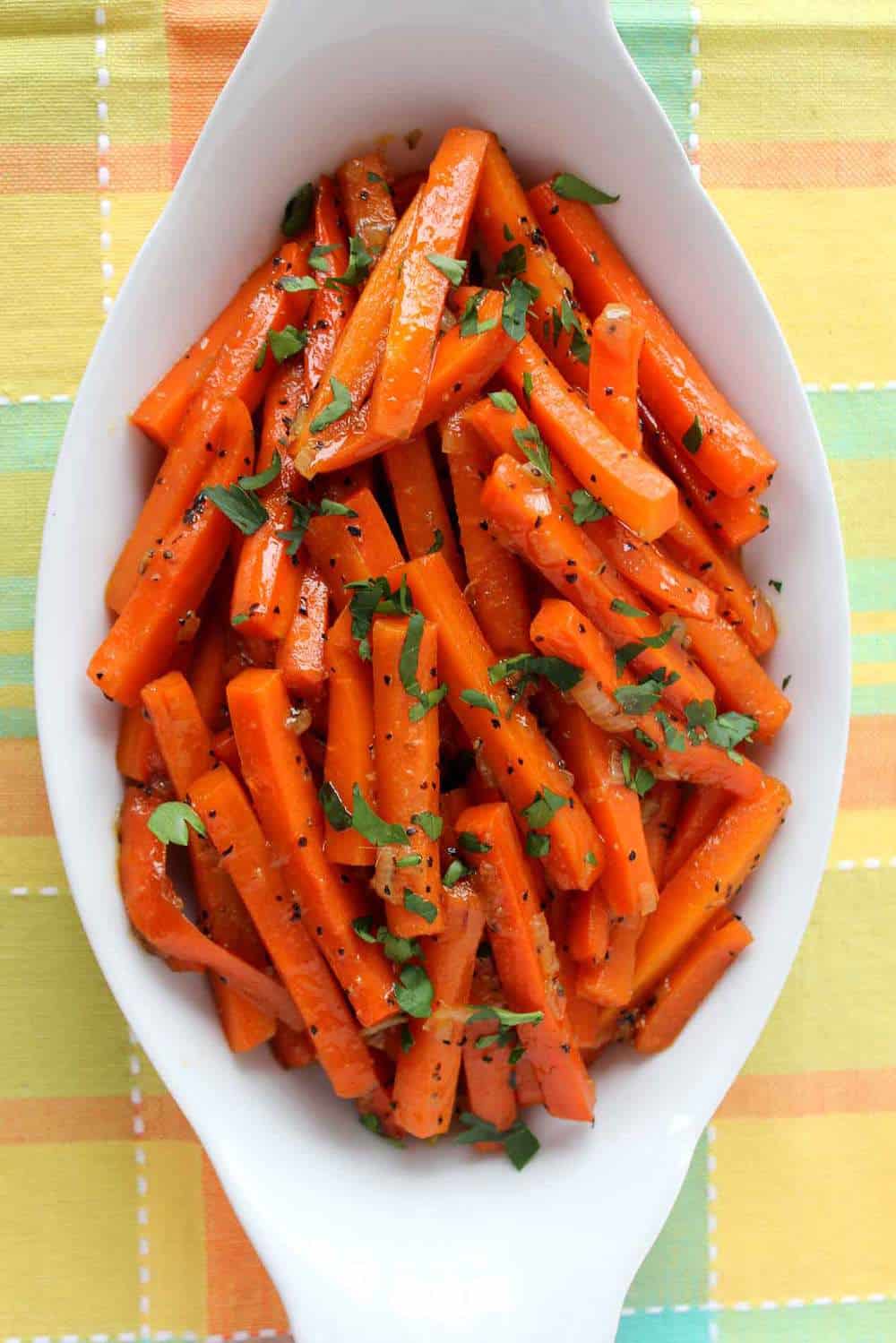 Just so good.
Cut the carrots into uniform 'sticks' for a beautiful presentation.
And be sure to use good quality maple syrup!
Comfort at its best and the perfect addition to your Thanksgiving and holiday table.  135% Loon Approved!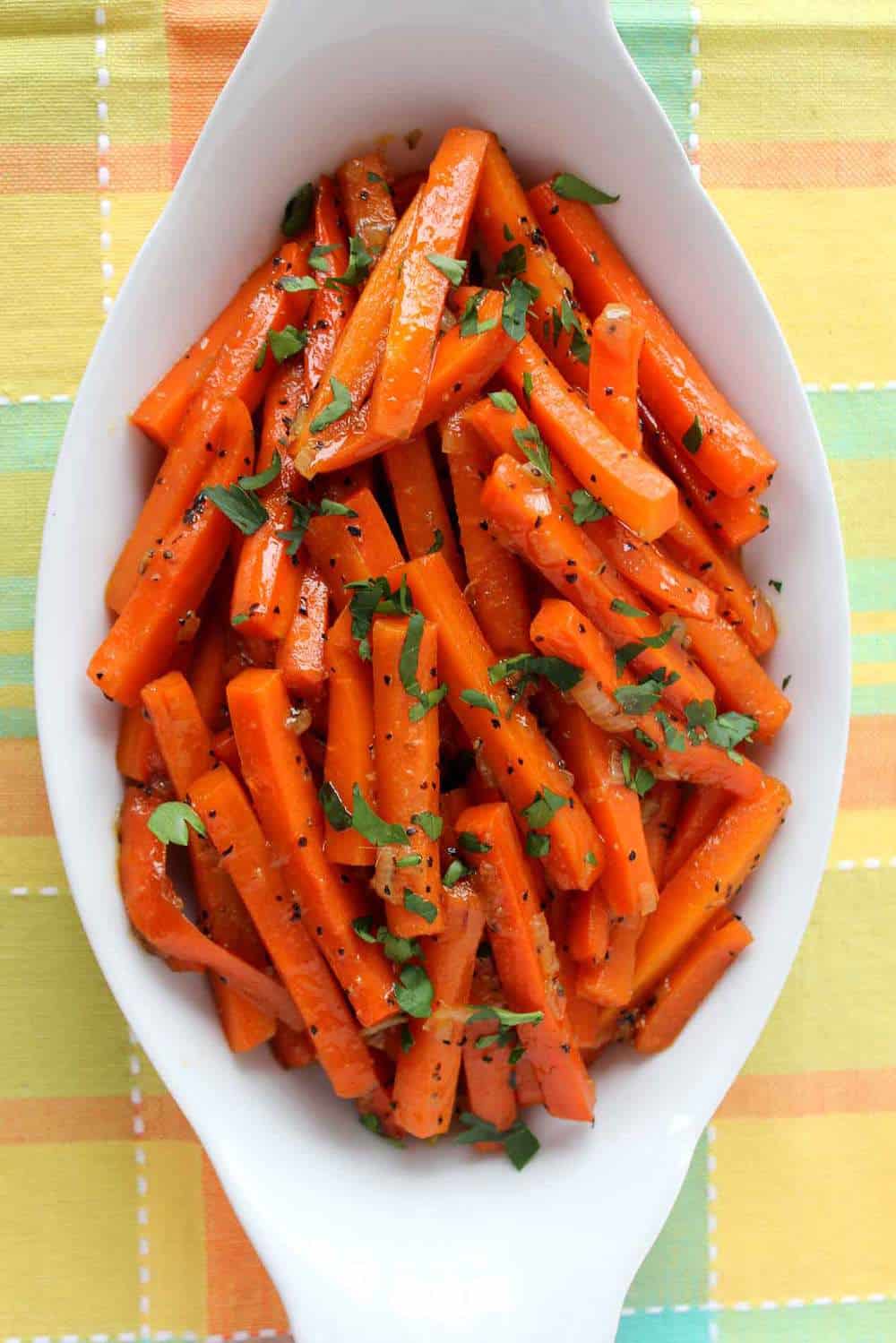 Maple Braised Carrots
These carrots are amazing. Peel carrots, and then cut into equal sized 'sticks.' Saute shallots in butter, throw in the carrots with salt, pepper, maple syrup, and stock (chicken or vegatable)...and finish with fresh cut parsley...and they are an incredible side dish to a very special meal.
Print
Pin
Rate
Prep Time: 25 minutes
Cook Time: 15 minutes
Total Time: 30 minutes
Servings: 6 people
Calories: 342kcal
Ingredients
2 tbsp unsalted butter
2 shallots finely chopped
3 cups carrots peeled, cut into 1/4 'match sticks'
Salt and Pepper to taste
2 & 1/2 tsp good maple syrup
1 cup chicken stock
2 tbsp flat-leaf parsley finely chopped
Instructions
Over medium heat, in a large frying pan with a nice, tight fitting lid, melt 2 tablespoons of the butter.

Add the shallots and cook, stirring often, until coated..about 3 minutes

Add the carrots to the pan and season generously with salt and pepper.

Raise the heat to high

Drizzle the maple syrup over the carrots and add the chicken broth...liquid should come to about half way up the carrot sticks (add more stock, if necessary)

Bring to a boil, then reduce the heat to medium-high, cover, and cook for 8 minutes.

Uncover and continue to cook until the liquid has reduced by half and the carrots are amazingly tender...and have a nice shiny glaze...about 4 minutes longer.

Transfer to a warmed serving dish...and garnish with parsley
Nutrition
Calories: 342kcal