Spiked Grasshopper Milkshake is an adult drink that brings the kid out in you.
It's a chocolate mint cookie ice cream that is the most delicious adult beverage you'll ever serve. And it so easy to prepare, too!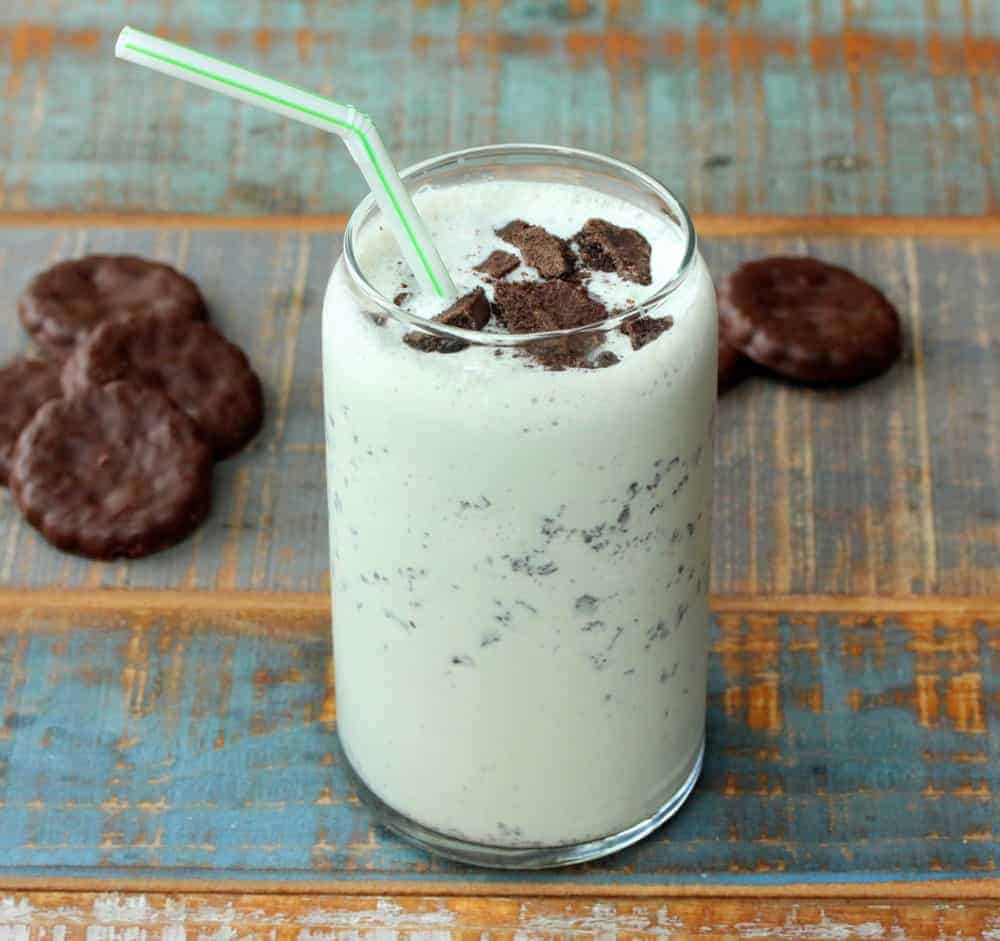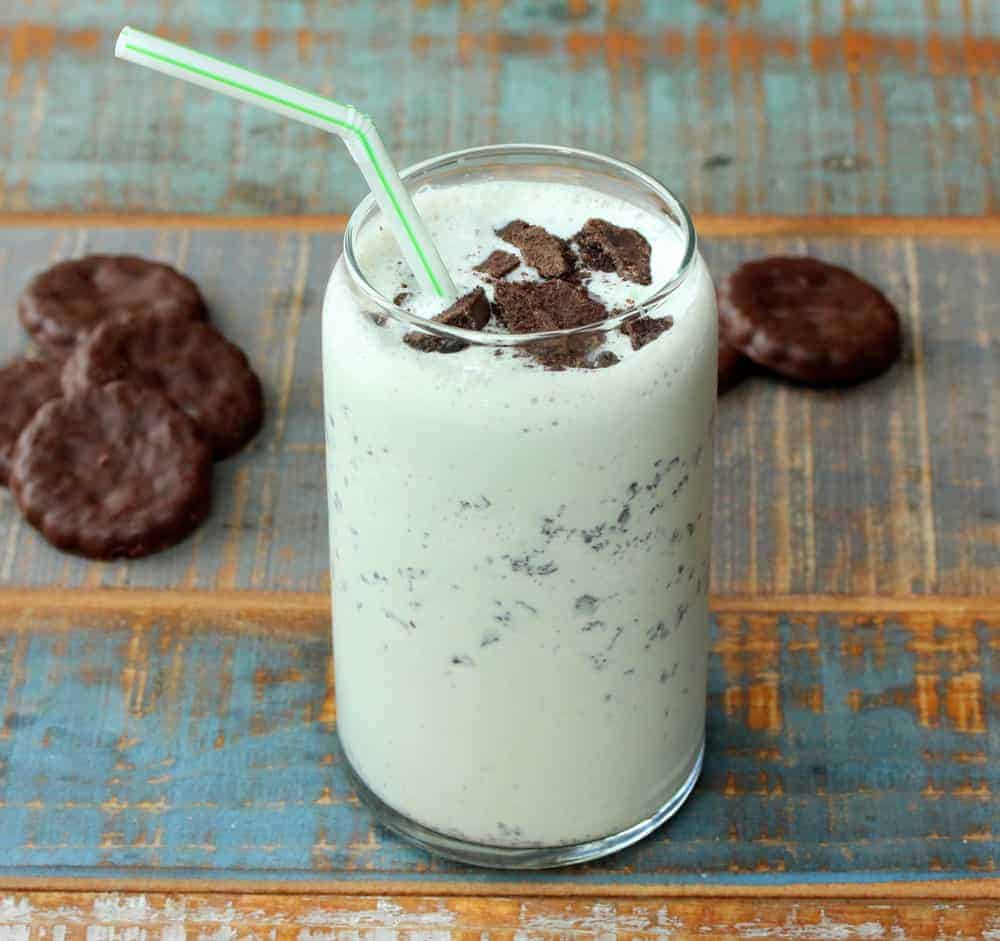 Wesley likes to say his milkshake brings all the grasshoppers to the yard…that is – his Spiked Grasshopper Milkshake does!!
Well, I'm not sure what to say to that, other than this adult milkshake is so good and so creamy with mint and chocolate mixed together…"this ice cream drink is a true show-stopper!" Throw in some Creme de Cacao and Creme de Menthe…and good Lord, you've got a sweet-treat party on your hands.
SPIKED GRASSHOPPER MILKSHAKE IS SWEET AND DELICIOUS
Creme de Cacao is an amazing chocolate flavor liqueur. So rich and just so yummy. That combined with Creme de Menthe just can't be beat.
Mix in some ice cream, and you'll be grass-hoping back for another re-fill! We just can't rave enough about this yummy Spiked Grasshopper Milkshake! The alcohol content is not high with this drink, so it's okay to have a couple…in moderation!
And if you love this drink, you'll love another summer classic cocktail: The Blue Lagoon Cocktail.
Delicious! 100% Loon (and Kris) Approved!
Spiked Grasshopper Milkshake
This Spiked Grasshopper Milkshake is an adult beverage that will be smiling from ear to ear. Sweet, creamy, and delicious. Chocolate and mint are the perfect marriage in this incredible spiked milkshake! Yum!
Print
Pin
Rate
Servings: 1 person
Calories: 415kcal
Ingredients
1 pint good-quality mint chocolate ice cream slightly softened
1/2 cup milk
1 1/2 oz Creme de Cacao 1 shot
1 1/2 oz Creme de Menthe 1 shot
3 thin chocolate mint cookies ie, Grasshoppers, crushed
Instructions
Place all ingredients (except crushed cookies) in blender.

Blend until smooth (about 15 seconds).

Pour into tall glass and top with crushed cookies.

Serve immediately!
Nutrition
Calories: 415kcal