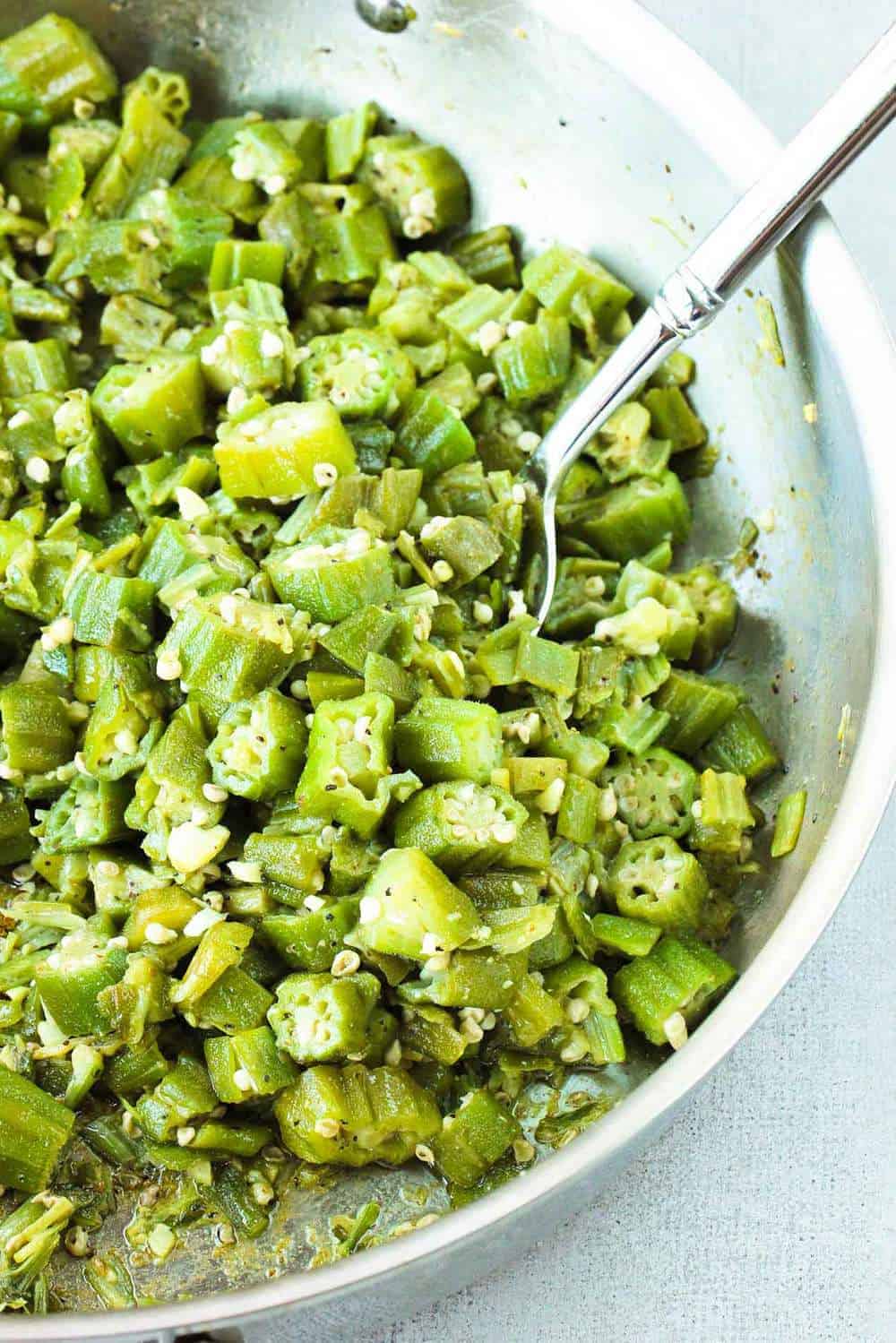 Skillet Okra with Garlic
This skillet okra with garlic is the perfect side for you favorite Southern dish. If using fresh okra, go with the smaller pods. But I'll tell you, even a 1 lb bag of frozen okra works beautifully.
Print Recipe
If using fresh okra...cut the ends of the okra and cut into 1/2 inch slices. If using frozen, chopped....just open the bag.

In a large skillet, heat the oil over medium-high heat.

Add the okra, garlic, adobo seasoning, salt, and black pepper.

Cook, stirring constantly, until tender and lightly browned, about 10 minutes.