This Weekend Food & Fun: Labor (Beach) Day has us out in the sun, walking the boardwalk, and really enjoying the official last weekend of summer!  But, boy, do we have big plans for the spending the rest of this 3-day U.S. holiday weekend.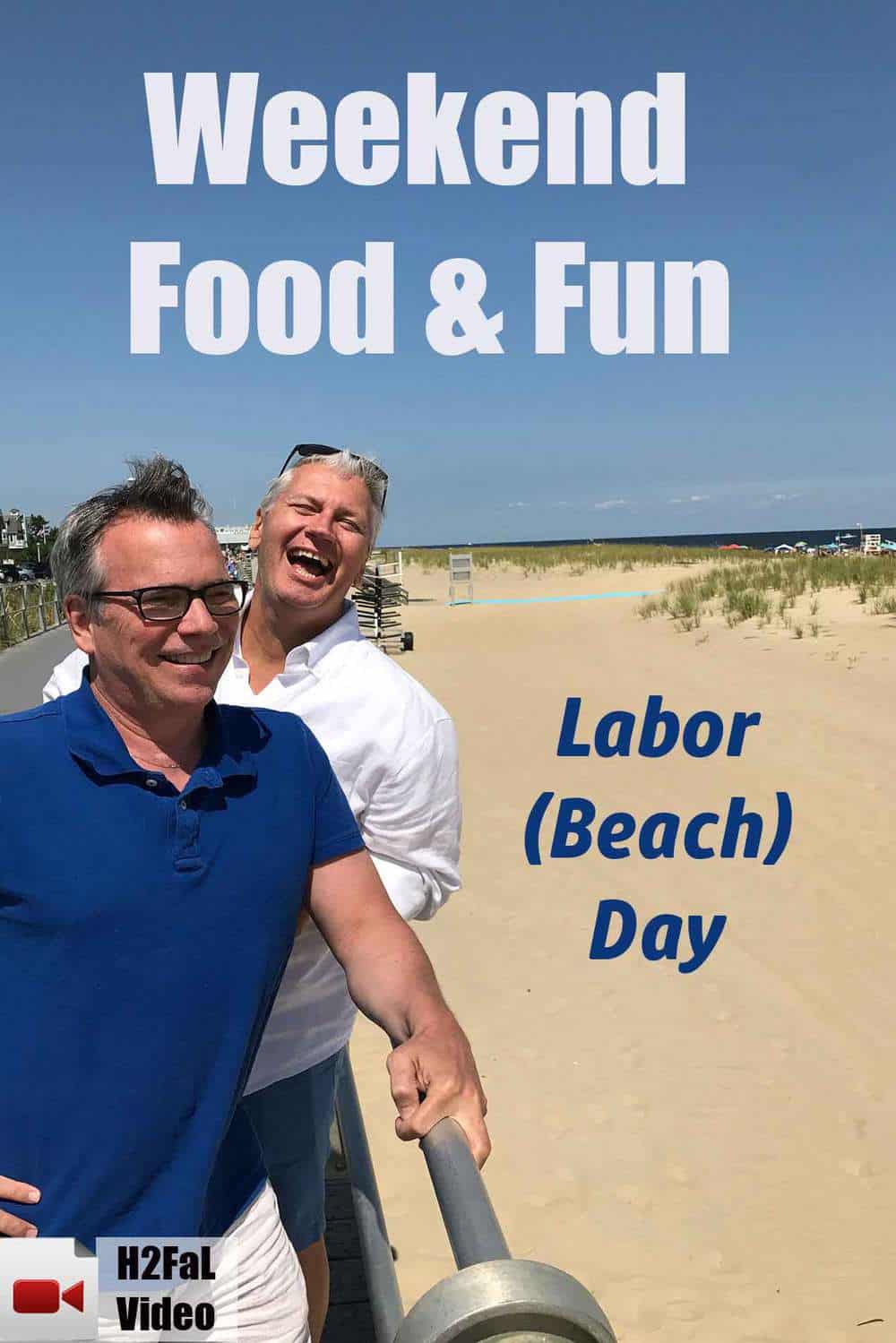 We're going to stay inside and watch beach-themed movies all weekend!  And of course, I've got to make a dish to go along with every movie.
So, here is the line-up of beach-themed movies and their corresponding dish.  Give 'em a shot, they are great movies and delicious dishes!
Click the name of the dish for the full recipe!
In honor of the classic, yet terrifying movie: Jaws (set in New England)…we're doing
New England-Style Clam Chowder
Then, in a nod to From Here to Eternity (set in Hawaii), we're doing:
Peppercorn Encrusted Tuna with Goat Cheese and Strawberry Vinaigrette
And the Loon's favorite beach scene is at the beginning of Grease (which by the way, is an homage to From Here to Eternity), so let's do a Rockin' Burger, like my awesome
And just the mention of Barbara Hershey, in Beaches, makes me want to make my: