This Shrimp with Summer Corn and Tomato Stew is  recipe that I first discovered from Chef Donald Link…it has a distinctive Cajun flair, but the tastes of Summer are what really make this dish sing.  When you make this when farm stands are bountiful, use fresh corn, cut right from the cob, and tomatoes, cut into bite size pieces.  Otherwise, frozen corn kernels and canned tomatoes work beautifully (go with a combo of San Marzano and petite diced).   Just so wonderful!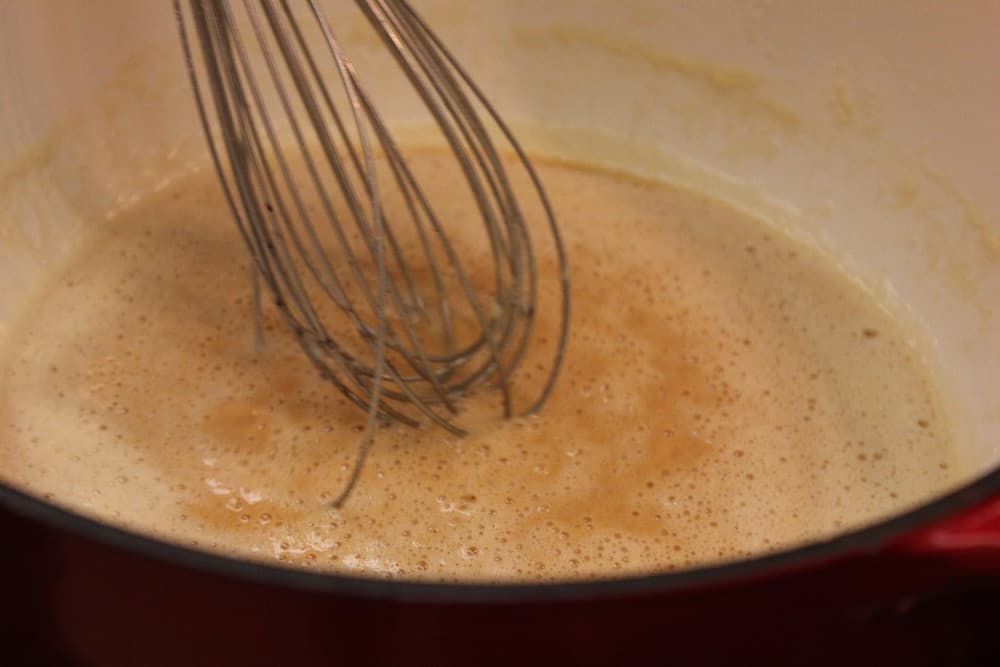 Shrimp with Summer Corn and Tomato Stew
This Shrimp with Summer Corn and Tomato Stew is awesome with fresh veggie from the farmer's stand, but you can make this anytime, with frozen corn kernels and canned good quality tomatoes! Pure perfection!
Author: Adapted from Donald Link
Recipe type: Cajun
Cuisine: Cajun
Serves: 8
Ingredients
3 lbs of medium to large shrimp, peeled and de-veined
1 cup (2 sticks) unsalted butter
¾ cup of all-purpose flour
2 medium yellow onions, finely chopped
4 celery stalks, chopped
1 large green bell pepper, cored, seeded, and chopped
4 garlic cloves, minced
2 ripe tomatoes and ½ can (28oz) of San Marzano tomatoes, chopped
1 14 oz can of petite diced tomatoes
2½ cups fresh or frozen corn kernels
5 cups of fish/seafood stock
2 tablespoons salt
2 fresh bay leaves
1½ teaspoons dried basil
½ teaspoon dried thyme
½ teaspoon ground black pepper
¼ teaspoon of smoked paprika
½ cup of Italian parsley, chopped
¼ cup of green onions (white and green parts), chopped
Instructions
Peel the shrimp
Melt the butter in a large, heavy pot (preferably a Dutch oven) over medium heat.
Whisk in the flour and cook, whisking almost constantly until the roux is a light peanut butter color and becomes fragrant, about 8 to 10 minutes.
Add the onions, celery, bell pepper, and garlic and cook, stirring, for another 5 minutes.
Stir in the tomatoes, corn, stock, salt, bay leaves, basil, thyme, pepper, and smoked paprika and bring to a boil.
Reduce the heat to low and simmer for 45 minutes, stirring occasionally.
Stir in the peeled shrimp, parsley, and scallions.
Bring the stew back to a boil over high heat, then turn the heat to low and simmer for 20 minutes.
Remove from the heat, allow the stew to stand for about 15 minutes to really meld the flavors, and adjust seasonings, if desired.
Serve and enjoy!