This Shandy Beer Cocktail recipe is one of the most refreshing beer concoctions the Loon has come up with.
Start with your favorite Pilsner, and you'll just love the end result.
The citrus really matches amazingly well against the pilsner (or whatever your favorite beer is), and you will be amazed at this simplicity of this wonderful beer cocktail!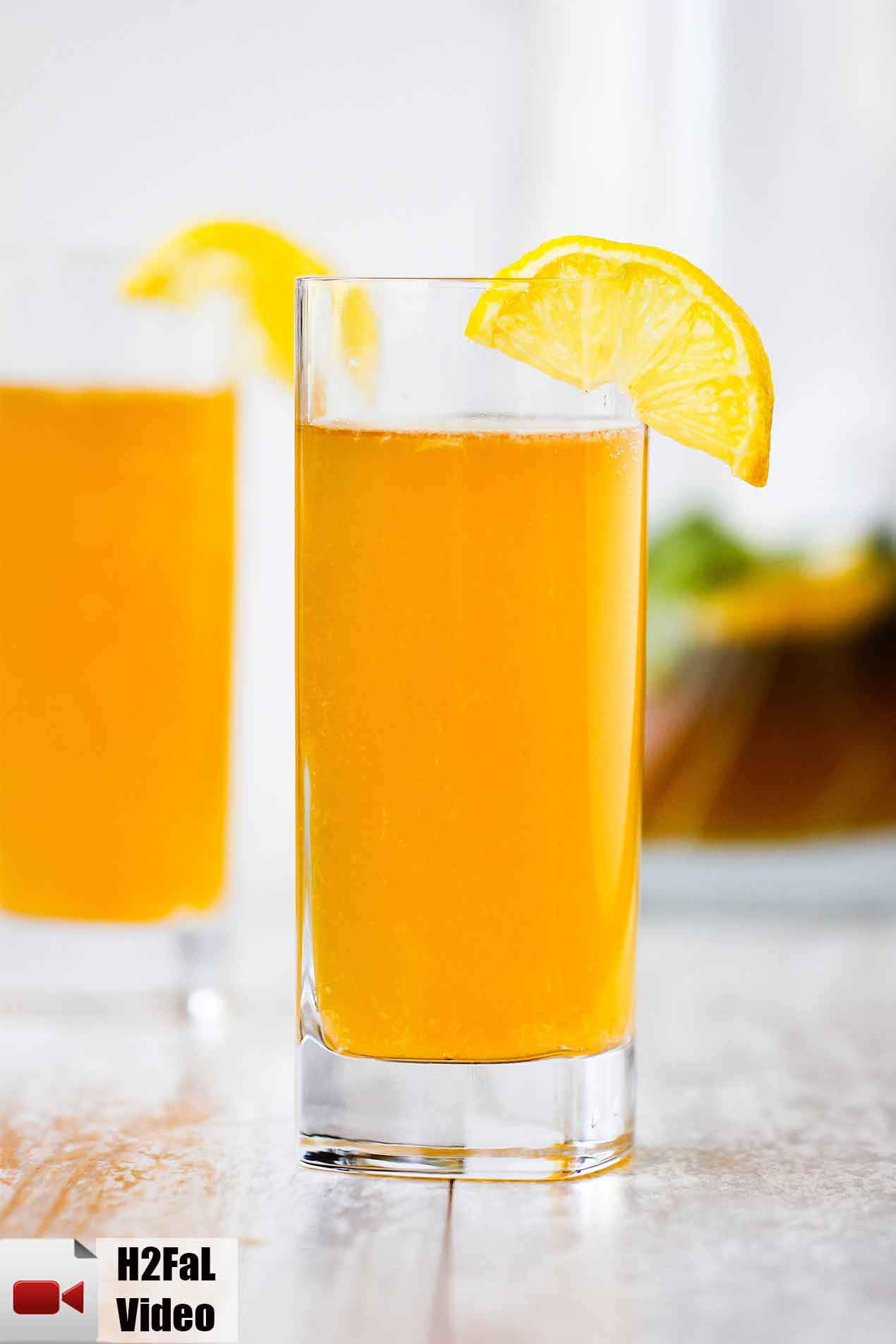 Now, sit back and watch The Loon whip up this incredibly flavorful beer cocktail! You'll get a good laugh and learn how to make one of Summer's most delicious and refreshing drinks! So good!
Get ready, you're going to want to run to the beer and liquor cabinet and whip this up pronto!
This drink really is refreshing and is perfect for sipping poolside, or at a BBQ, or a relaxing evening on the patio. And ever wonder about the funny name of this awesome and refreshing drink? Learn all about it here!
And it's really beautiful, too!
The addition of lemon and mint are the perfect flavor enhancements to the drink.
It's best when served ice cold.
So easy to sip and relax and just enjoy life.
Now, hurry up and get the fixin's to make this wonderful Shandy Beer Cocktail recipe.
The Loon has done it again!
Shandy Beer Cocktail
This Shandy Beer Cocktail recipe is so simple, yet so refreshing and perfect for sipping poolside, or out on your patio as the sun is starting to set. Best when kept nice and chilled in the refrigerator, or simply serve over ice!
Print
Pin
Rate
Servings: 4 people
Calories: 197kcal
Ingredients
4 11.5 fl oz bottles Pilsner beer
6 shots vodka 1.5 oz. each
Juice of 4 fresh lemons about 1/2 cup
1 tsp fresh ginger grated (a zester, or microplane works well)
¼ cup agave
4 sprigs fresh mint
4 lemon wheels
Ice for serving (optional)
Instructions
In a large pitcher, pour in the beer.

Add the vodka, lemon juice, ginger, and agave. Stir to combine.

Toss in the fresh mint and lemon wheels.

Chill for at least 1 hour, or serve over ice.
Nutrition
Calories: 197kcal | Carbohydrates: 11g | Protein: 1g | Fat: 1g | Sodium: 1mg | Sugar: 9g