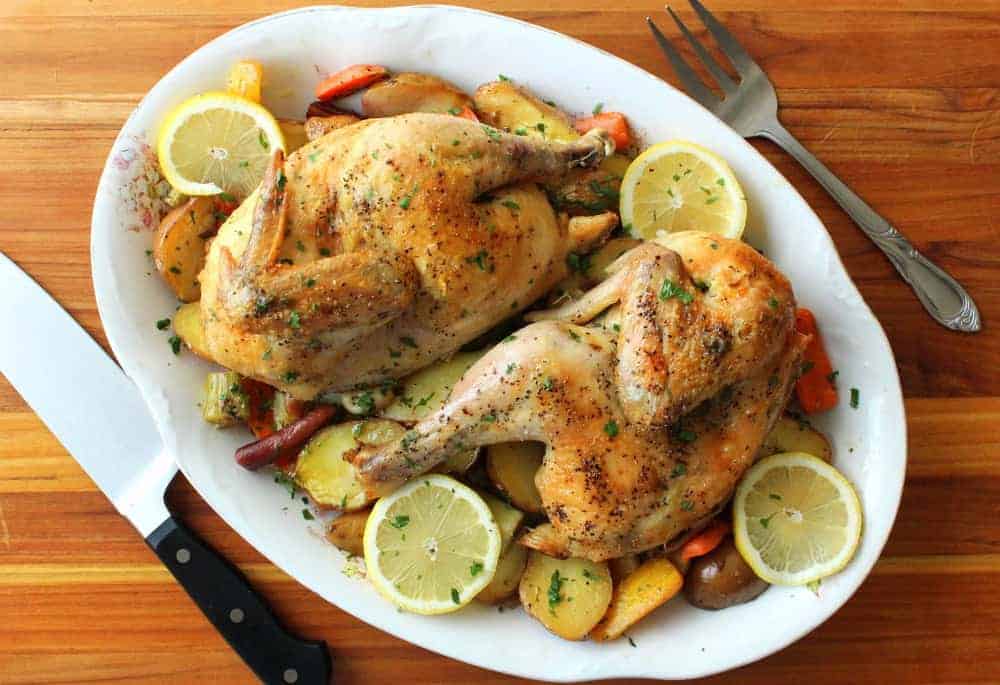 In the words of my dad, Jerry Longwell, this will make your eyes light up and your tummy say 'Howdy!'.   I think this speaks for itself.  Serve with Yukon Whipped Potatoes with White Cheddar and Chives…and you've really got something special on your hands.   Roasted Chicken With Lemon, Garlic and White Wine is magical.  You won't believe how your home will smell as it is slowly baking….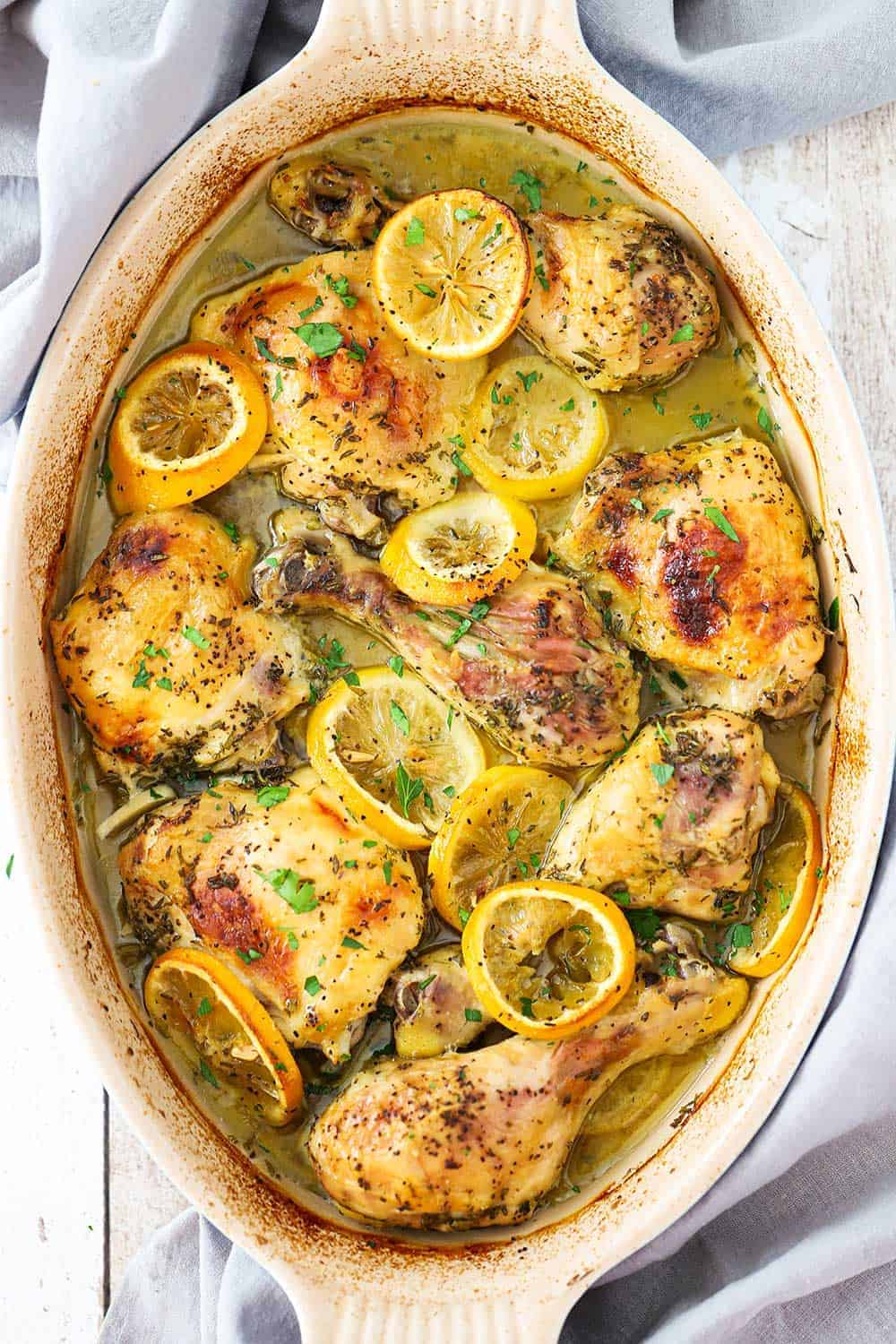 Roasted Chicken With Lemon, Garlic and White Wine
This roasted chicken with lemon, garlic and white wine is heavenly. Slow cook, covered, for about 2 hours, and the roast uncovered at 400 F for about 40 minutes. So amazing! Serve with Yukon Whipped Potatoes with Whited Cheddar and Chives!
Print
Pin
Rate
Servings: 8 people
Ingredients
1 whole chicken cut into pieces (or use a combo of bone-in breasts, thighs & legs)
6 cloves garlic peeled and roughly sliced
2 large lemons sliced
1 tbsp fresh thyme chopped
1 tbsp fresh rosemary chopped
3 tbsp good olive oil
1/4 cup dry white wine
1/2 tsp Kosher salt
fresh ground black pepper to taste
Instructions
Pre-heat oven to 315 F

Put the chicken pieces into a roasting pan

Add the garlic, lemons, herbs, oil, wine and S&P.

Toss with your hands until all well blended

Cover tightly with foil and cook for 2 hours

Remove from the oven, take off the foil, and raise the oven temp to 400 F

Place chicken back in the oven and bake for another 30 minutes, or until nicely browned.

Remove from oven, and place baked chicken onto serving dish. Drizzle pan sauce over the chicken.