Pierrot is a Michelin-rated restaurant in Paris that we absolutely loved.   We went on a Friday evening and Parisians were out and enjoying the palpable energy and atmosphere.   Wow.   And let me tell you, the food and the service was truly top notch.   I had fresh sauteed cod, literally caught the day before from the Mediterranean Sea.   Wesley, naturally, had an amazing Aubrac beef rumsteack (steak / French cattle)…as well as homemade foi gras and fresh sauteed calamari with herbs.   Simply amazing.
Let's go down to the food.   Holy smokes, this is good food.
For starters…amazing homemad foi gras and calamari fresh from the Mediterranean Sea.
Now…for the main dishes: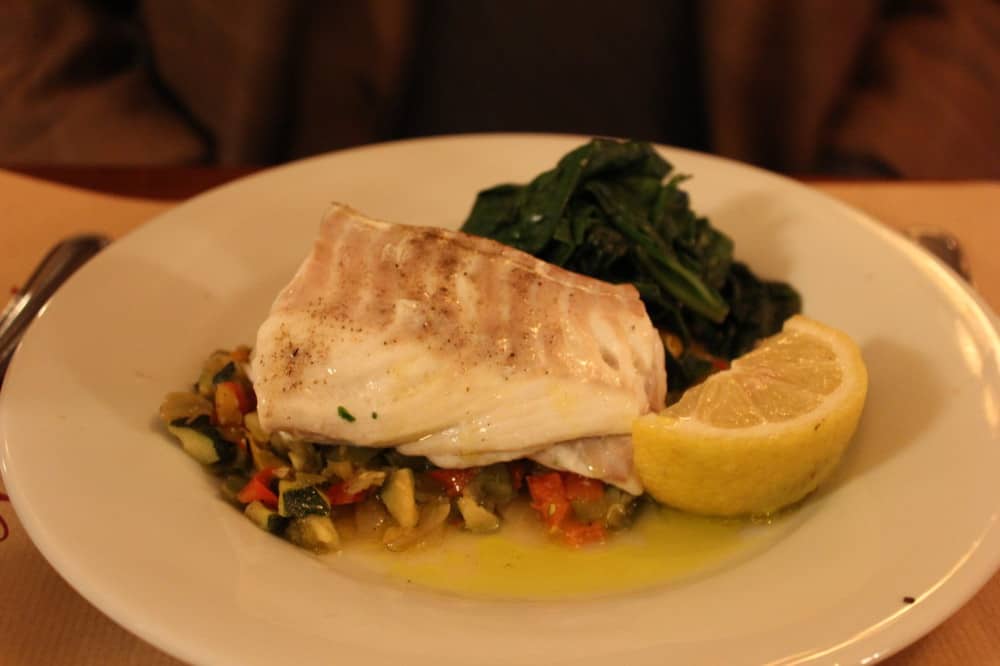 Pierrot

18 Rue Etienne Marcel Paris  75002   Phone: +33 1 45 08  00 10   Reservations recommended   $$$$