Our first night of dining in Paris was at the wonderful restaurant Le Parc aux Cerfs in the Montparnasse area of Paris, located on the left bank of the Seine River.  This area of France became famous in the 1920's and 1930's, as it became a place that artists and intellectuals flocked to it's brasseries, balconies and vibrant street life for inspiration.  An inscription in the wall toward the front of the restaurant read:  "Le Parc aux Cerf exists between the culture that shaped it and the desires of the moment.  It lives up to the challenge of being a contemporary restaurant with a genuine Parisian soul."
Since it was our first night in Paris, we were still a little out-of-sorts due to jet lag.  We had made our dinner reservations for 7:30pm, but as we would soon learn, that was quite early for most Parisians to have dinner.  Therefore, when we arrived to the beautiful, quaint Le Parc aux Cerfs, we were surprised that it was almost empty.   We were surprised because we knew this was a well-respected place.   After being seated in a lovely corner of the mid-section of the dining area, we perused the menus, ordered wine and food…and had an exceptional dining experience.
And, as was the case throughout our trip, by the time we left…the place was filling up.   I have no doubt, by the time we got back to our hotel rooms, ready for sleep…it was packed.    But…back to the food.
We didn't waste anytime.   We ordered our wine, and then appetizers (in France, the appetizer, or starter, is called an Entree.  The main dish is the Plats).   BTW…the walnut marmilade was so amazing, Mom asked if they sold it by the bottle.  She was sad to learn…'they did not.'
Amazing!  Now, for the Plats!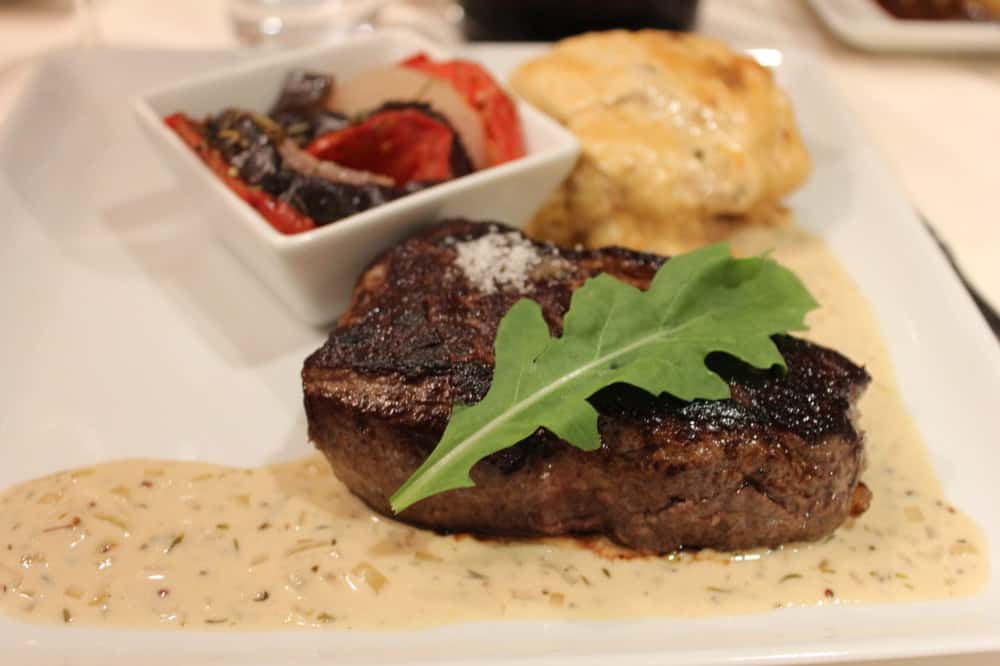 How about dessert?  We were stuffed…but we had to!
Le Parc aux Cerfs was the perfect way to begin our dining journey through Paris, and the South of France.   Magnifique!

Le Parc aux Cerfs 50, ru Vavin 75006 Paris   Phone: 01 43 54 87 83 Email: [email protected]   Hours:  12noon – 2pm, 7pm – 11:15pm    Reservations recommended for tables after 8pm.

$$$$