How to Make an Avocado Vodka Smash is surprisingly delicious!  The avocado is not overpowering at all in this Loon concoction.  I have to admit…I was not sure how this would turn out…I mean…an avocado-based cocktail?! But boy, oh boy, was I shocked…it is AMAZING!  And actually, one of my most favorite drinks the Loon has ever come up with.  Try it…I really, really think you'll like it!  We've tried it out on other family and friends, and the result is always the same:  "Wow!!  This is AWESOME"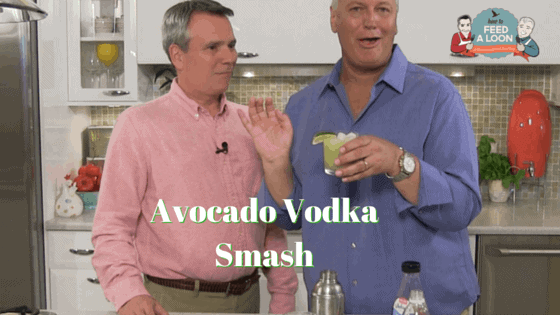 How to Make an Avocado Vodka Smash
This Avocado Vodka Smash is so surprisingly delicious. Turns out to be one of my all-time favorites. Try it...you'll love it!
Print
Pin
Rate
Servings: 1 person
Ingredients
1/4 of a ripe avocado peeled and pit removed
3/4 oz agave about a 1/2 a shot
1 oz Agave sour 1 part agave and 1 part lime juice, combined - a little less than a shot
1.5 oz quality vodka - 1 shot
Instructions
Place all ingredients plus ice in cocktail shaker.

Shake vigorously for 1 minute (avocado will be pulverized)

Strain into rocks glass filled with ice.

Serve cold!