How to Make a Brown Derby Cocktail has the Loon whipping up a really delicious libation that is perfect for sipping and enjoying the taste of a good quality.  bourbon.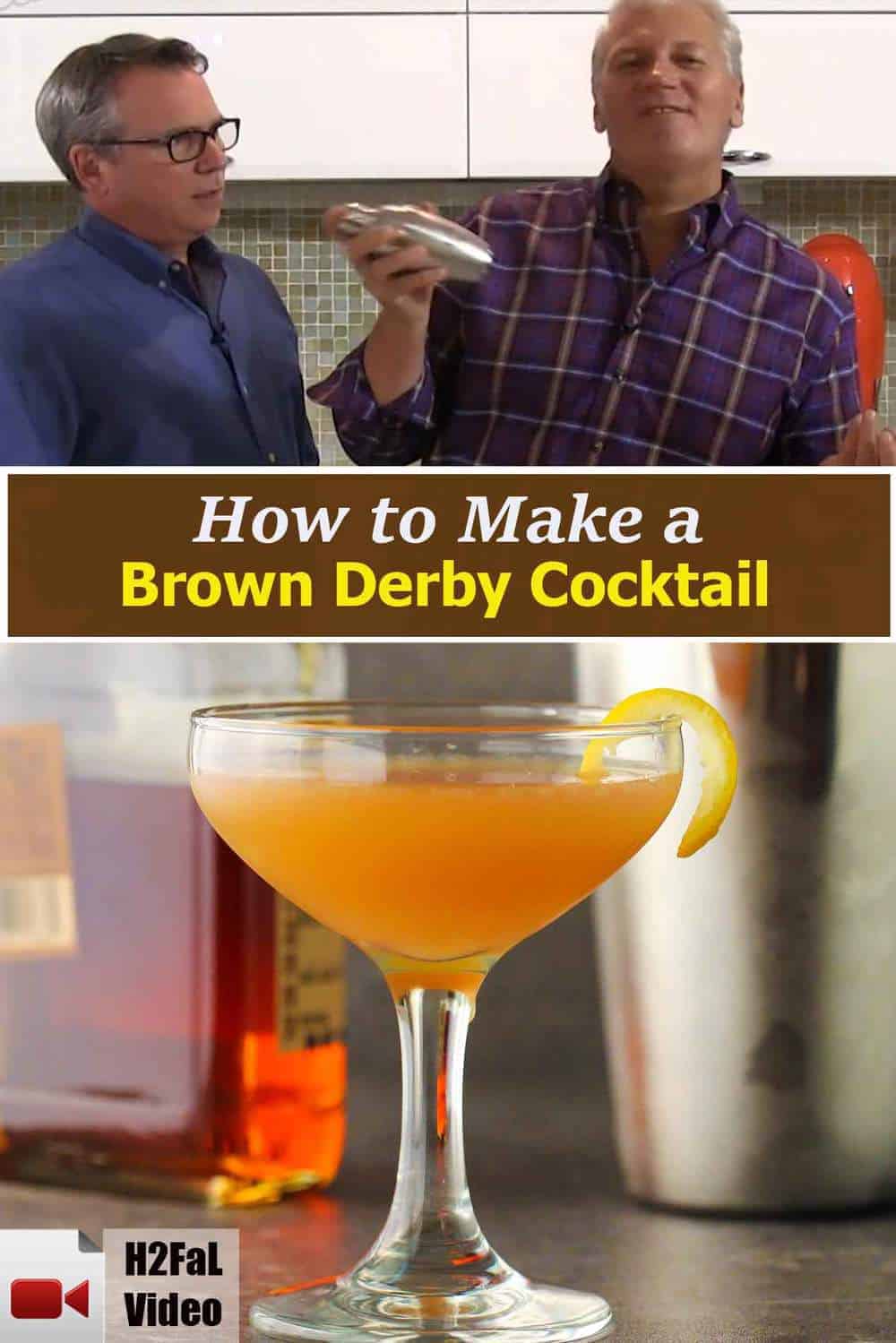 The ingredients are simple and straightforward but there is a reason this is such a classic cocktail from the golden Hollywood era! Perfect for sipping. Put on a classic MGM movie and whip yourself up a good ole Brown Derby Cocktail, and you will be very happy!
Ready to see how easy it is to whip up a Brown Derby Cocktail? Just watch the Loon in action, and then see the easy recipe below!
How to Make a Brown Derby Cocktail
A Brown Derby Cocktail is steeped in history from the golden era of Hollywood. And boy, oh boy, is it delicious. Get yourself a good quality bourbon, and you'll love this libation as you sip on it!
Author: Wesley Loon, Adapted from the classic recipe
Recipe type: Cocktail
Cuisine: Cocktail
Serves: 1
Ingredients
2 oz. bourbon (a show and a half)
1 oz. fresh grapefruit juice
1 teaspoon honey
Lemon twist, for garnish
Instructions
Place ice into cocktail shaker.
Add bourbon, juice, and honey and shake vigorously until chilled.
Strain into martini glass.
Garnish with lemon twist.
Enjoy!


RECIPE