When the James Beard award-wining Chef Tim Byres opened Chicken Scratch in Dallas, he had one vision in mind: "recreate sincere and clean flavors with an experience of the past, but in today's world." And let me tell you, Chicken Scratch delivers on that promise…big time. Who could ever grow tired of real, down-home, made-from-scratch fried chicken? Well, certainly not me, and i guarantee you, not The Loon.
The setting is casual, eclectic and fun. It's a family-friendly walk-up counter service restaurant that serves primarily chicken. Everything is made from scratch…from the house-made sodas, to the tamales, to the mac n cheese. The outdoor area has dozen's of picnic tables with strings of festive light bulbs strung above. Adjacent to Chicken Scratch is the Foundry, a killer good bar with live music in the evenings. Grab a cold beer or beverage of your choice to go with your amazing Chicken Scratch grub…and be prepared to be 100% happily satisfied.
Byres' menu consists of 'fork and knife' biscuit sandwiches which all have succulent, crispy-on-the-outside, tender juicy-on-the-inside fried chicken. Sandwich choices range from BBQ, to Buffalo, to Smothered, to a house favorite: The Foundry: which includes (on the sammy), mashed potatoes, smoked bacon, beer mustard, American cheese & oregano vinegar honey. Yeah baby.
Other amazing options include Chicken & Coconut Waffles, Biscuits & Gravy, Green Chili & Hominy Mac 'N Cheese, Rotisserie Chicken Marinated in Chili Mojo Vinaigrette, Homemade Tamales, Full-On Loaded Baked Potatoes, and Chickpea Hummus Lettuce Wraps. And so much more.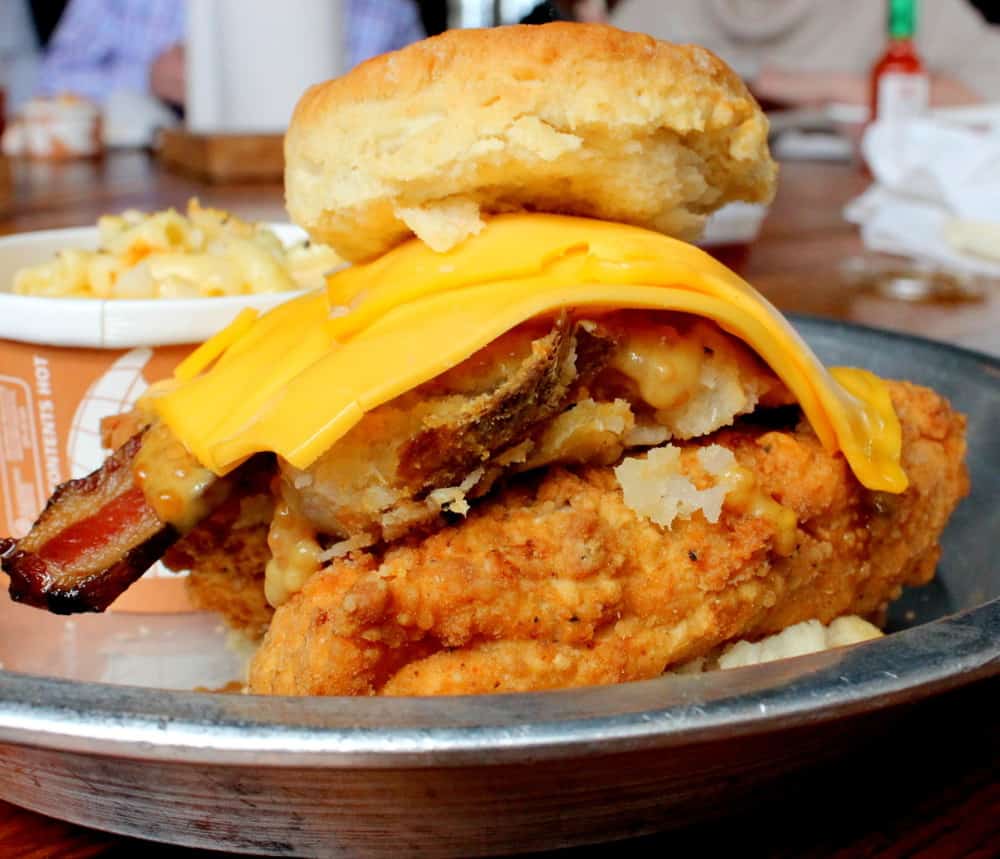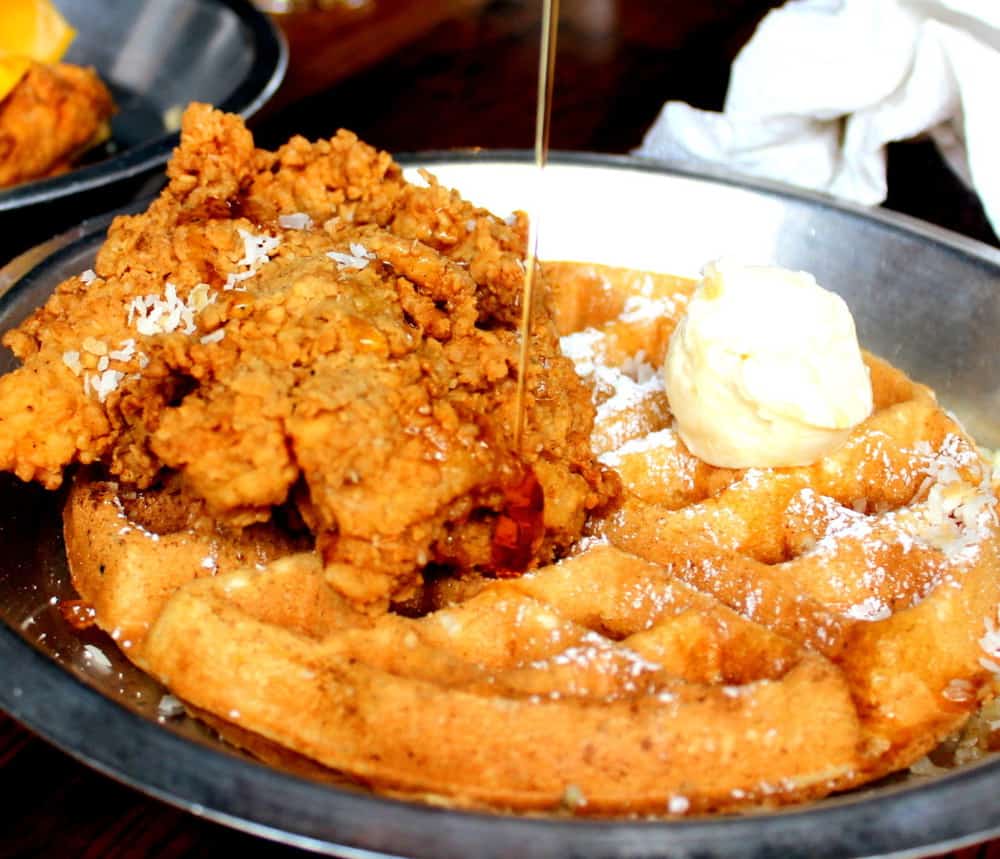 Our dining experience at Chicken Scratch was certainly one to remember. Byres explains: "Chicken Scratch is honest, genuine & real." All The Loon and I can say is…Chicken Scratch is nothing short of amazing and next time in your in Dallas…you don't want to miss this one.

Chicken Scratch 2303 Pittman St. Dallas, TX 75208 Phone: 214-749-1112 Website: http://cs-tf.com/ Hours: Mon – Thurs: 11am – 9pm CT Fri – Sat: 11am – 10pm CT $$$$